Non-firearm Owners and the Lockdown Puck
In previous articles, we've highlighted Lockdown products and some uses for those who own firearms. For a bit of a twist, I reached out to my non-firearm owning friends to find out how they would use a Lockdown Puck in their lives. Following are some of the answers I received.
What is the Puck, again?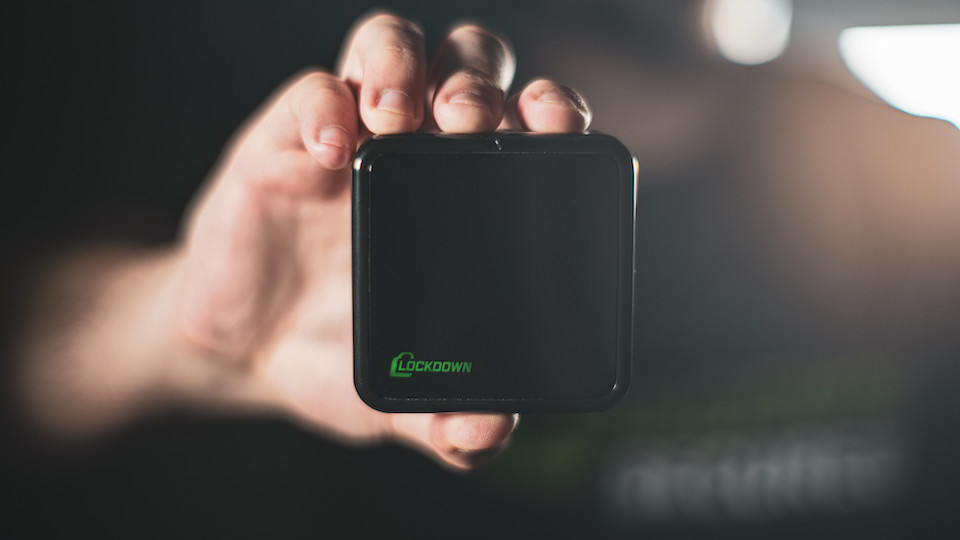 The Lockdown Puck is a monitoring and security device that works with the free Lockdown Logic App. Preferences, contacts and other Lockdown Logic products are all controlled from the palm of your hand. Plus, new products are always being added to the Lockdown Logic family.
Sponsored by Lockdown
How Non-firearm Owners Would Use a Lockdown Puck
A friend who travels a lot said she would love to know if anyone goes in her hotel room when she's gone for the day. She usually keeps the "do not disturb" sign on the door and requests that her room not be cleaned. Sometimes she wonders if this really keeps hotel staff out. She would also use a Puck as an extra layer of security on the door when she is inside her room. Most hotel rooms have metal doors, so the Puck's magnetic door sensor easily installs.
One of my friends has teens in her home. If she owned a Puck, she would put it in her liquor cupboard, especially when she travels. Although she trusts her children, they sometimes have friends over and it doesn't hurt to keep tabs on the cabinet.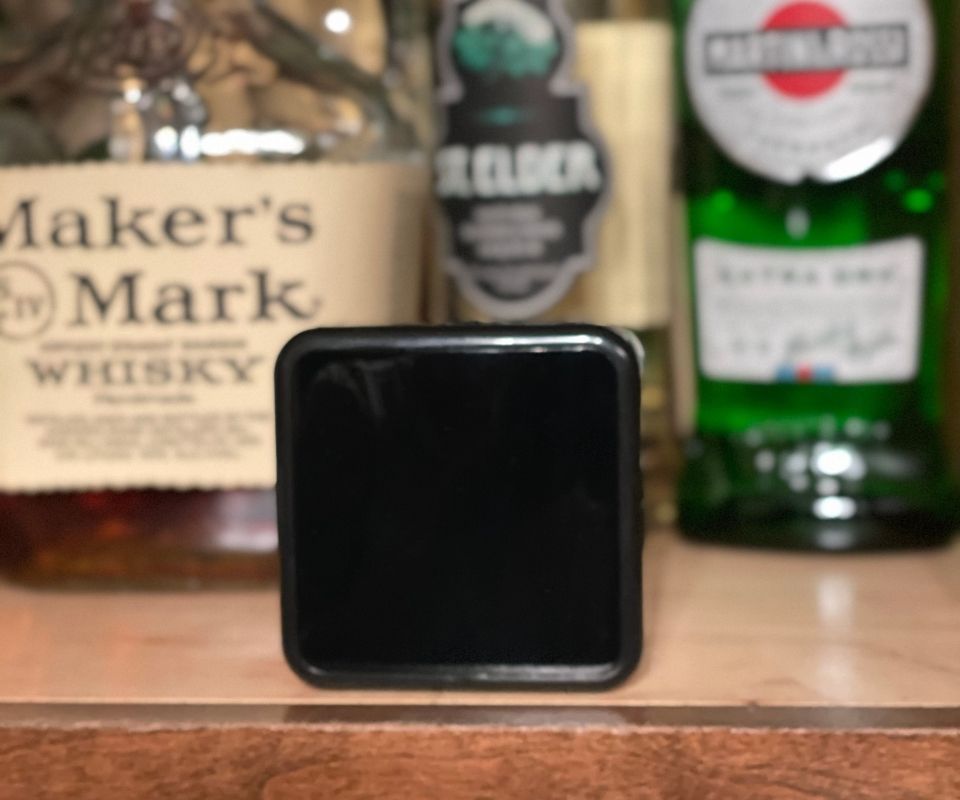 Another friend's mom has home healthcare workers coming in and out of her house. She would put one on or in the file cabinet that contains some of her mother's valuables. She keeps a few pieces of jewelry, some cash and important paperwork in there. Although it's locked, as an added level of security, she would like to monitor if anyone tries to get into it.
Babbs mentioned using a Puck in her husband's humidor in a previous article at The WON. Cigars require very specific temperature and moisture levels in order to keep them fresh for long-term storage, or anytime over two weeks. Depending on the amount of money invested in them, monitoring those levels may be more important to some than others. A Puck is the perfect solution for protecting that investment.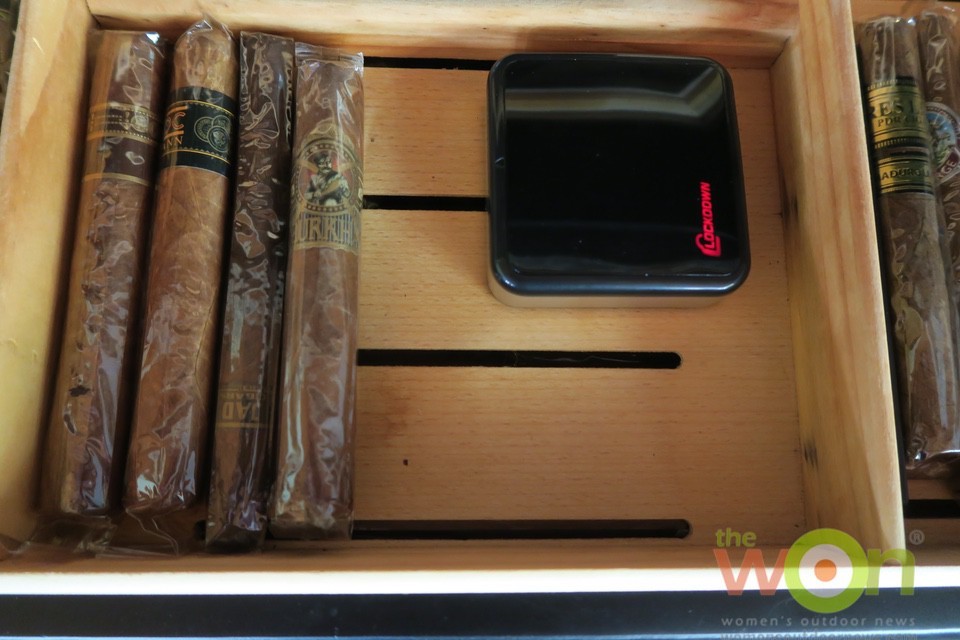 I called a friend with a woodworking shop in his backyard and asked if he he would use the Puck. He mentioned that between his tools getting rusted and the wood damaged, he really needed to monitor humidity. Plus, having a motion detector set to alert him if anyone entered his workshop would offer him added peace of mind.
Find more in formation on the Lockdown Puck, including its various accessories here.
About Michelle Cerino

Michelle Cerino, aka Princess Gunslinger, first entered the firearms industry in 2011 as co-owner, president and trainer at a national training company. She immediately began competing in both 3-Gun and NRA Action Pistol, becoming a sponsored shooter. Michelle is currently a columnist and Managing Editor of Women's Outdoor News, as well as owner of Pervenio LLC. She also manages social media for Vera Koo and GTM Original. Michelle encourages others to step out of the comforts of home and explore. View all posts by Michelle Cerino →