Training with HK at W.O.F.T.
The invitation read, "You have been selected to experience a game changing industry training event and get a sneak peek at one of the most exciting new HK products in decades." My immediate answer, without even thinking, was an resounding, "Yes!" The opportunity to train and learn more about Heckler & Koch (HK) products was a no brainer. Plus, experiencing this all at West Orlando Firearms Training (W.O.F.T.) added to the excitement.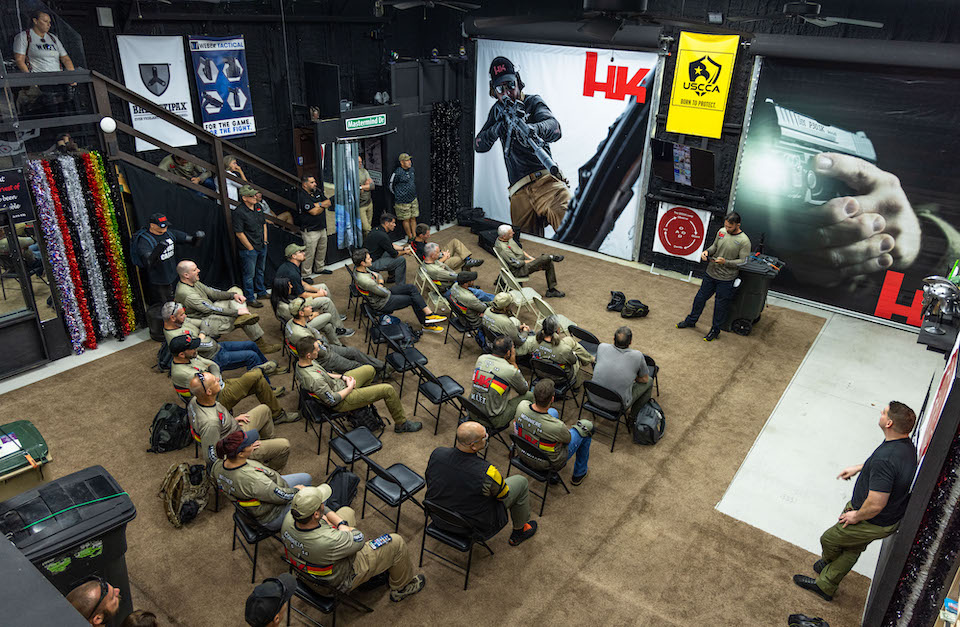 The three-plus day training event began on a Thursday evening with a trip to W.O.F.T. for dinner, a property tour and a presentation by John Correia of Active Self Protection. He delivered an eye-opening presentation, "Lessons Learned." John also shared surveillance videos of scenarios involving attacks with knives and firearms, while giving a play-by-play of the event. It's amazing to see how quickly things escalate.
Training at W.O.F.T.
Day 1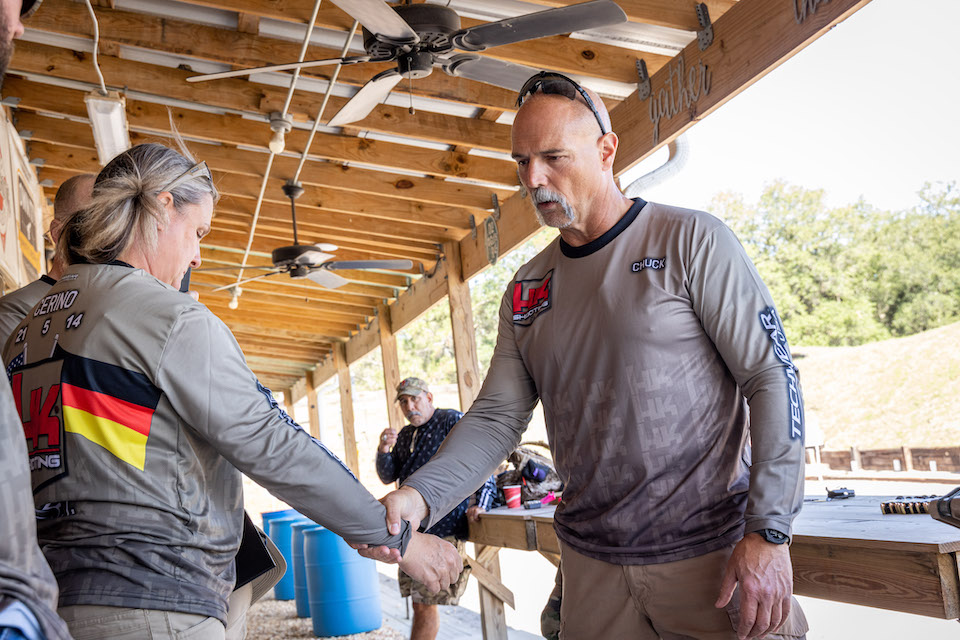 My first day of training began at the 50-yard range with Chuck Haggard, of Agile Training and Consulting. I enjoyed his no-nonsense teaching style and his class validated some of my beliefs, such as how to press a trigger and grip a handgun. I also learned new techniques for seating a magazine and charging a pistol.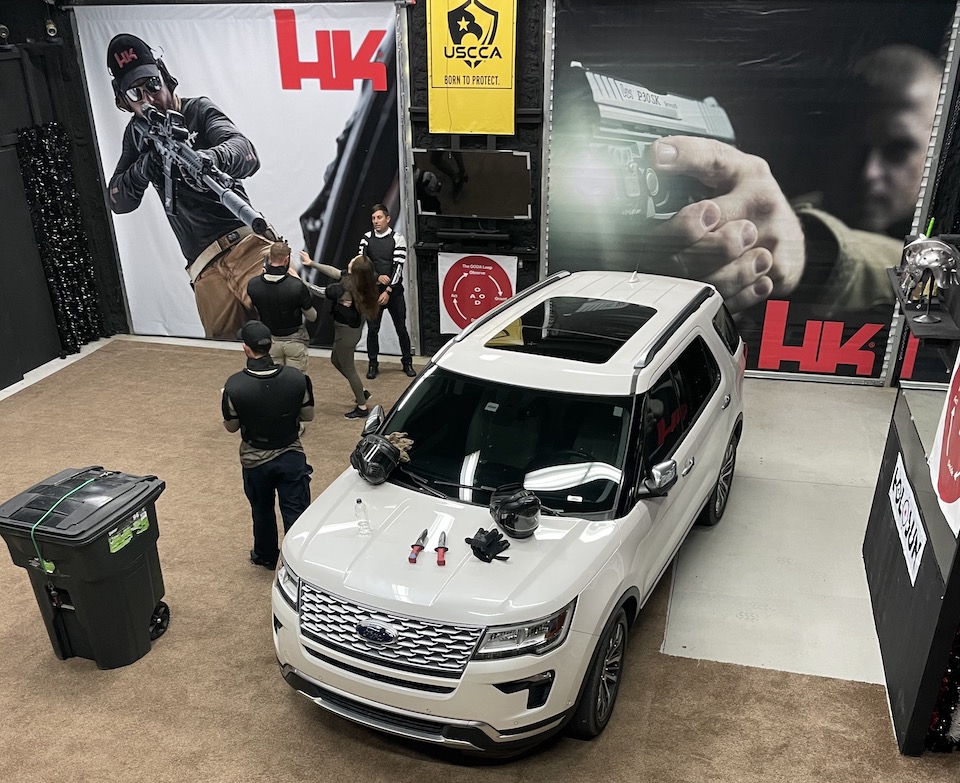 In the afternoon, we attended low-light, scenario-based training with Philip Toppino, owner of W.O.F.T. This class covered using a flashlight as a self-defense tool, something I honestly never really thought about. I'll admit, walking into a room that is almost completely dark felt nerve-wracking. (Yes, I have an almost paralyzing fear of the dark.) By watching other attendees experience different scenarios, and then by experiencing it personally, I learned ways to use a flashlight beam to my advantage for personal protection.
Day 2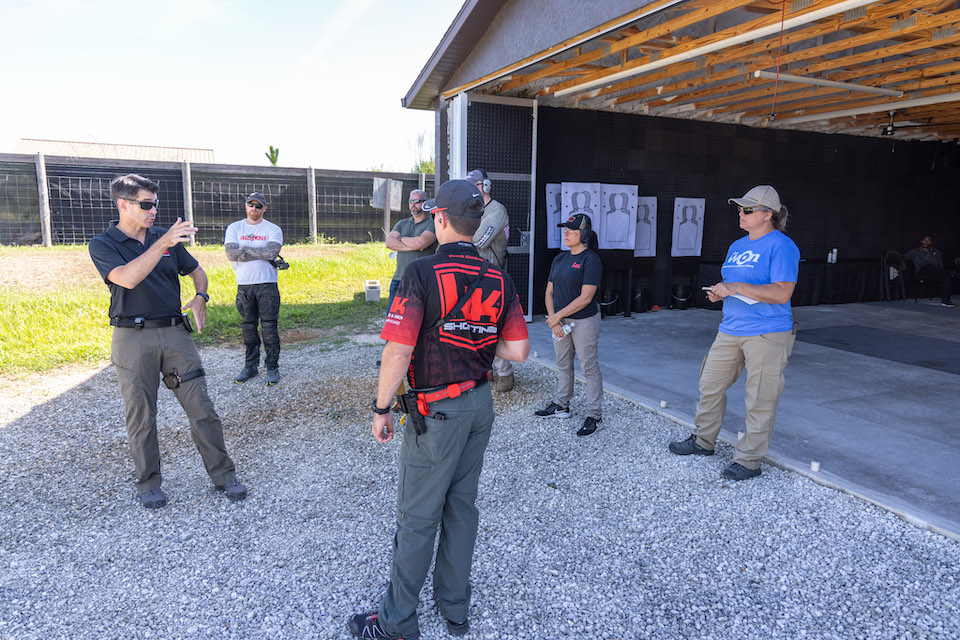 On day two, I started at the 100-yard bay with James Williamson of Teufelshund Tactical and HK pro shooter Derek Giddings. During this class, I learned how to shoot an MP5, which included a full-auto, 30-round mag dump. We ended class with room clearing tips and engaging in a friendly little competition in a shoot house.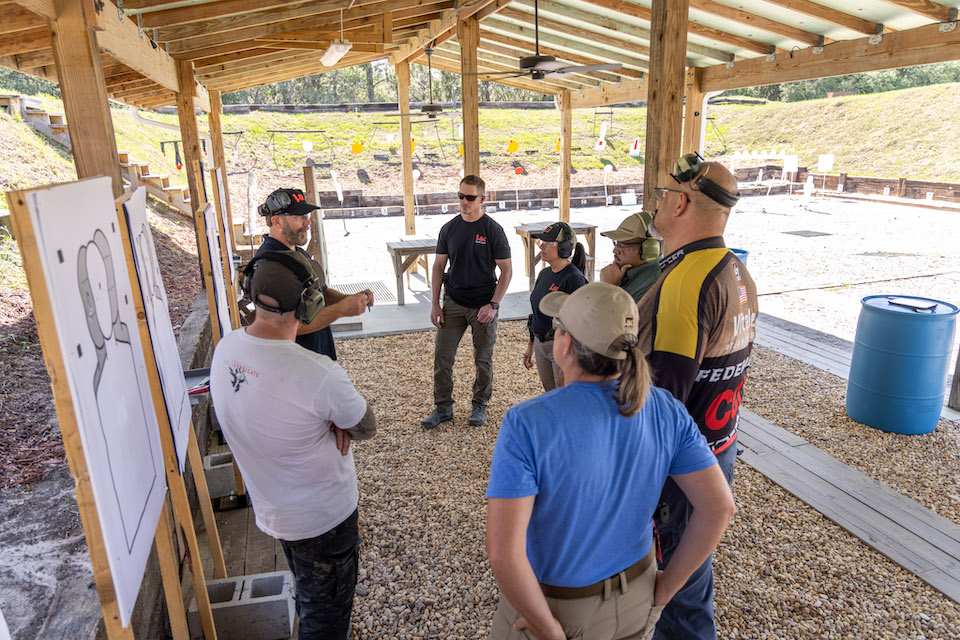 The afternoon was spent back at the 50-yard bay with Brian Hill, owner and head coach of The Complete Combatant. Brian offered the group many tips and techniques for success with a red dot. While shooting HK's VP9 with Holosun Red Dot optics, using Weber Tactical holsters, I learned how to quickly put a red dot on target, as well as a faster technique for shooting a failure drill.
Day 3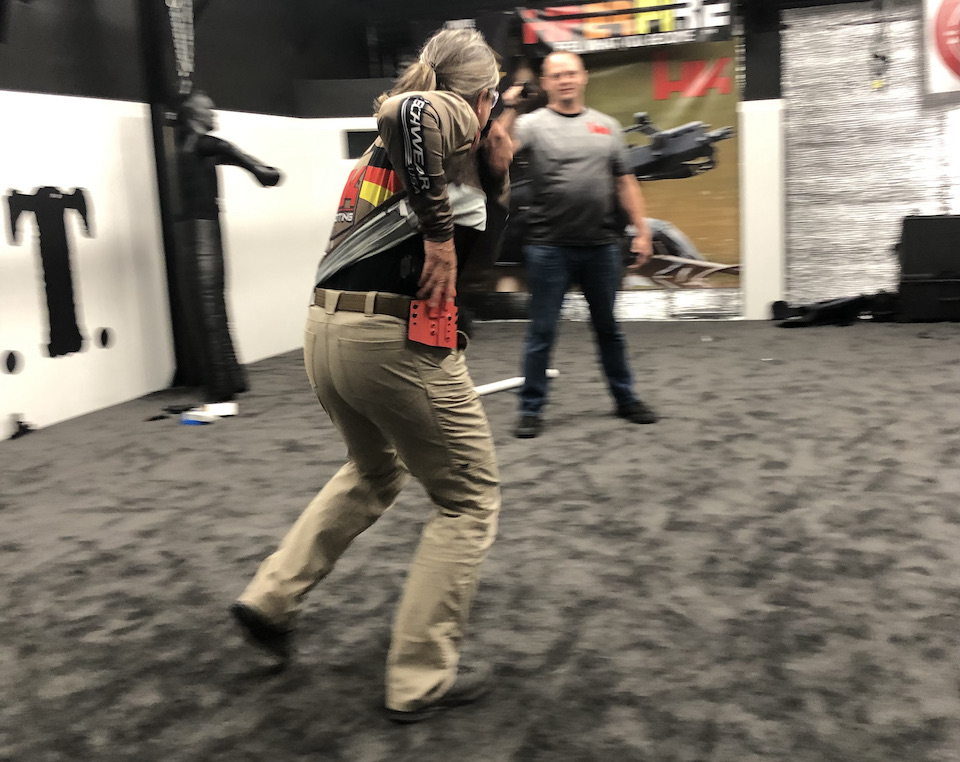 Day three began with a severe head cold (or maybe allergies) for me. My first class, hands-on close quarters training in the blade room, introduced me to something I have never done before, and therefore, enlightened me. Force Science Advanced Specialist Jeromy Hasenkamp shared his expertise of defensive tactics in this very physically demanding class. In it, I learned some skills to help get out of a dangerous situation, as well as how to properly choke someone who means to cause me harm.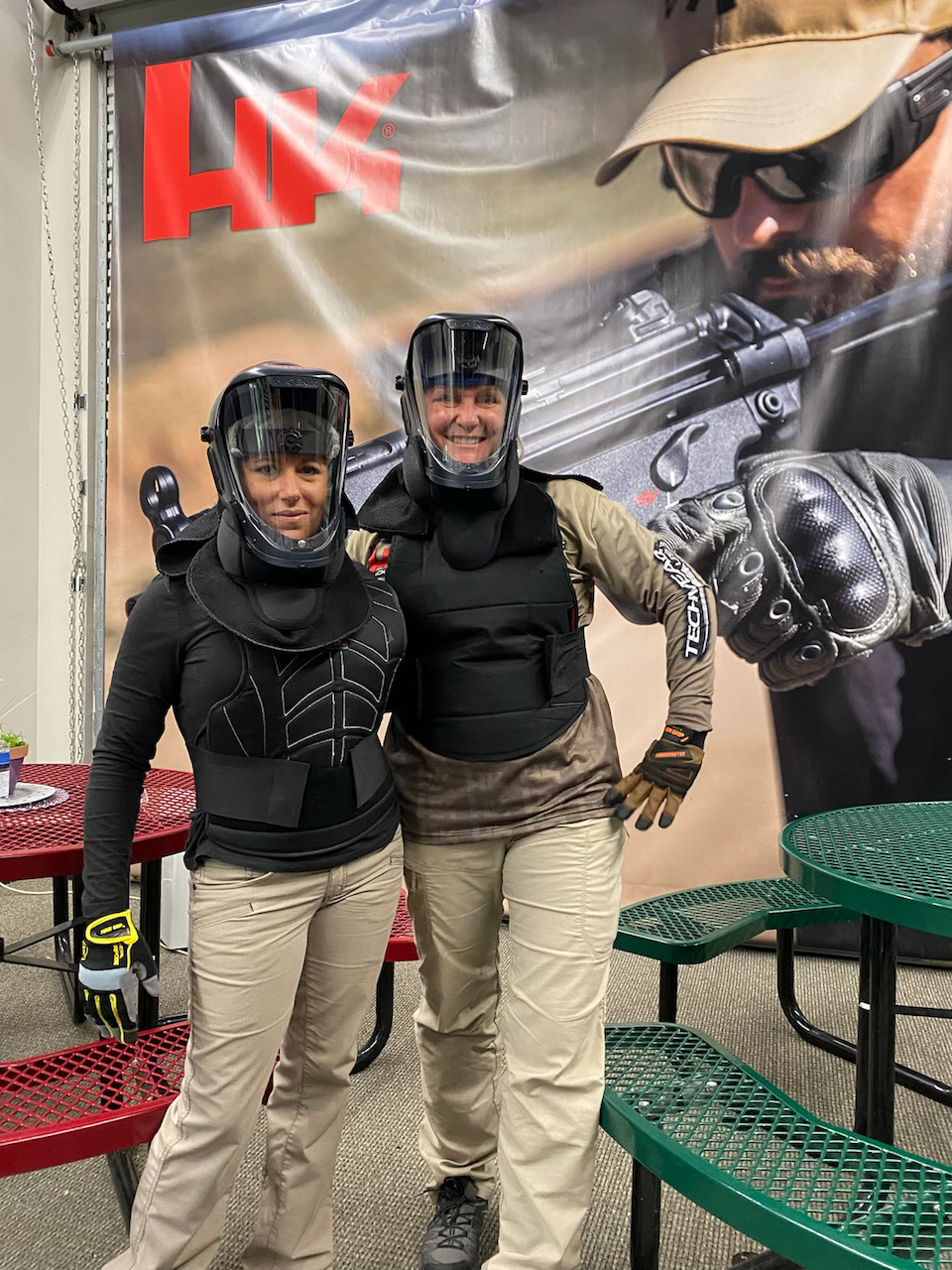 As soon as friends saw I was at W.O.F.T. on social media, I began receiving messages saying, "You HAVE to go to the Coffee Shop!" Well, my final event of the training took place in the infamous Coffee Shop. This over-the-top, scenario-based training, opened my eyes to different ideas when faced with a dangerous situations. I made sure to not have a firearm with me in some of the scenarios. However, that information is for a future article.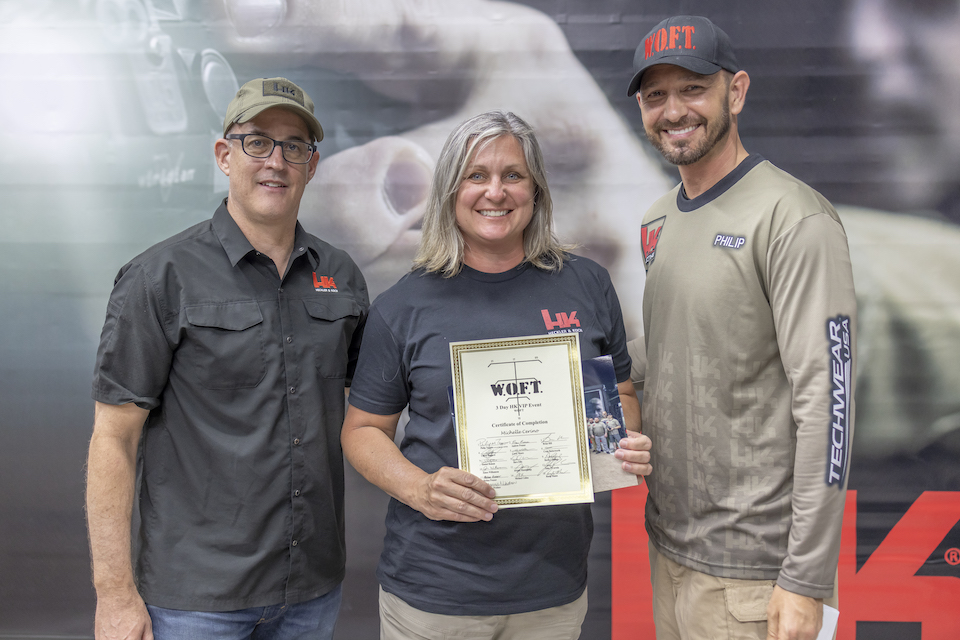 If I'm being totally honest, my experience with HK products is very minimal. So for me, every firearm I shot felt new. The wide range and performance of the firearms impressed me, including a new one they may release this fall that I can't talk about (the joys of being a gun writer).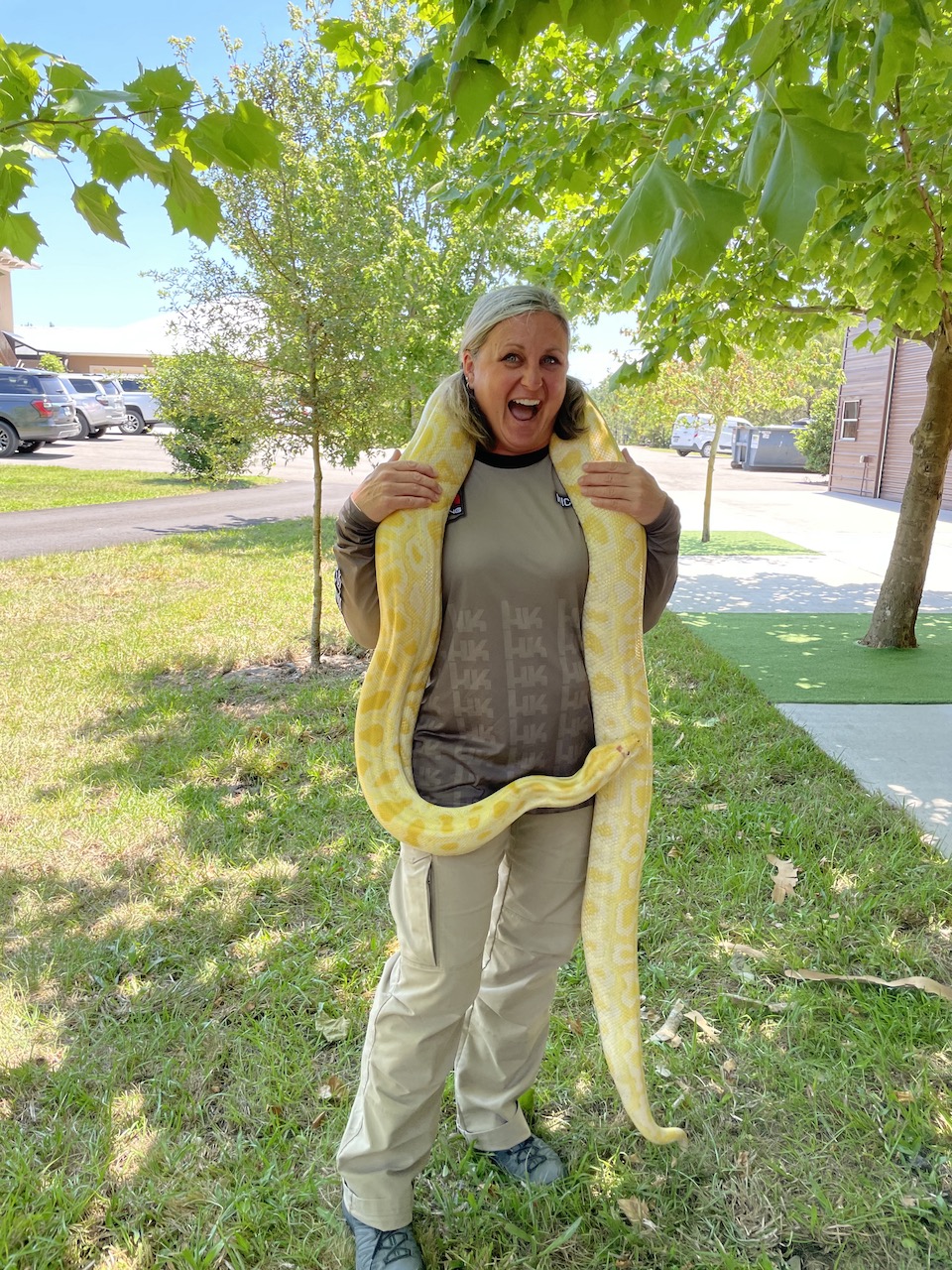 Also, the top notch team at W.O.F.T. went above-and-beyond to make us all feel comfortable and welcome at their home. With beautiful ground, delicious food and very clean bathrooms — if you've ever been there, you will know why this is an important statement — the facility shines. Heck, they were even kind enough to bring in some animals to pet and an ice cream truck during our lunch breaks. Bill, Angela and Tommy, of HK, did an amazing job putting this training event together. I look forward to shooting more HK guns and can't wait until everyone finds out what the new HK firearm will be.
Meanwhile, if you're interested in training at W.O.F.T., visit the website here for more information.
About Michelle Cerino

Michelle Cerino, aka Princess Gunslinger, entered the firearms industry in 2011 when Cerino Training Group was established. She immediately began competing in both 3-Gun and NRA Action Pistol, becoming a sponsored shooter. Michelle is currently a columnist and Managing Editor of Women's Outdoor News, as well as owner of Pervenio LLC. She also manages social media for Vera Koo and GTM Original. Michelle encourages others to step out of the comforts of home and explore. View all posts by Michelle Cerino →
The Conversation