Boats That Fit In Your Trunk
I used to think getting on the water was challenging. Whether it's trailering our boat or getting the canoe on the roof rack, it takes some pre-planning, time and coordination.
Plus, when our family is camping and already hauling a travel trailer, towing a boat or using a roof rack isn't even an option. While there are plenty of docks, beaches and other ways to enjoy lake time, I personally love paddling over to a quiet bay away from people.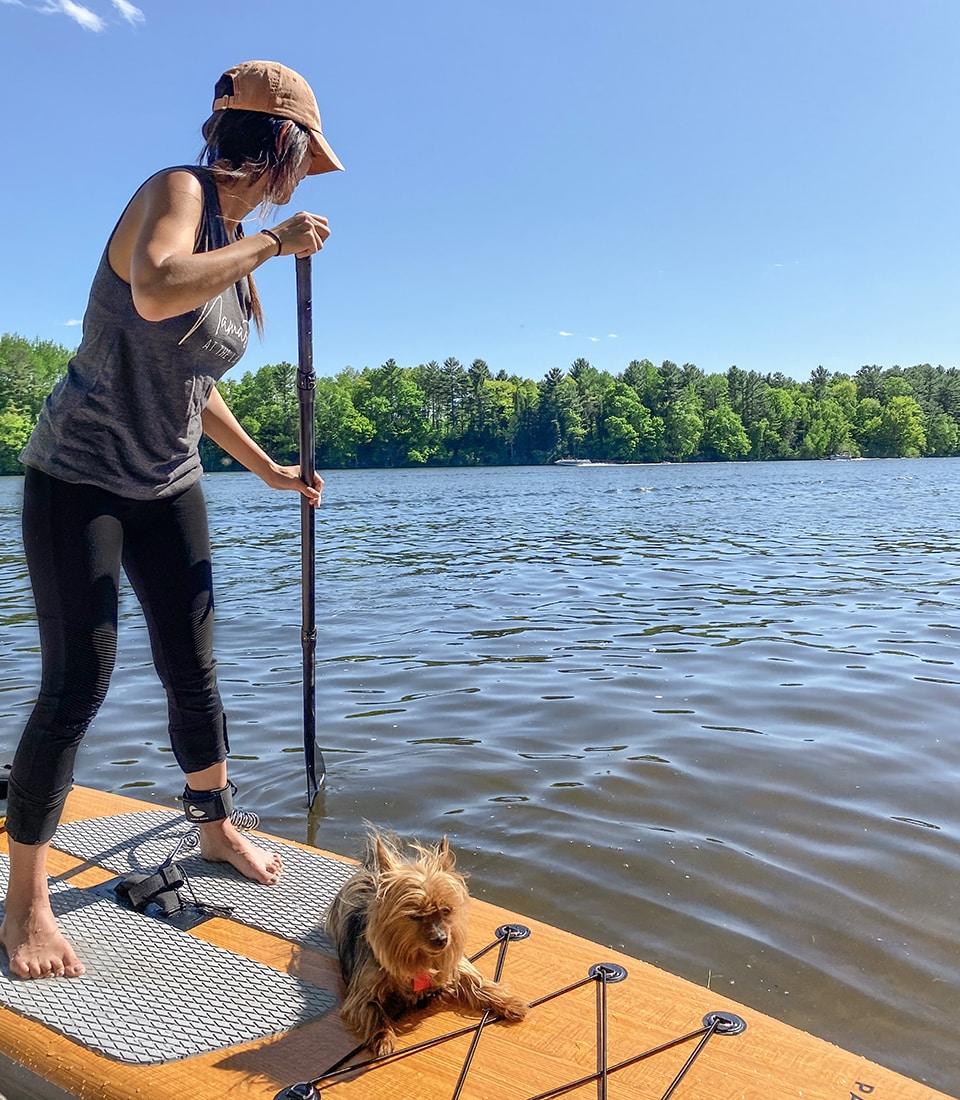 But getting on the water doesn't need to be so difficult. In fact, it can be as easy as throwing a boat into the trunk of your car or in the storage area of your camper. There are some incredibly smart and innovative watersport companies that are redefining the way people access lakes, rivers and even the ocean. Camping World offers a variety of portable watercrafts for water-lovers.
Small Boats with Big Impact
Here is a list of compact boats that I've used and recommend for you to try. This list offers a variety of vessels of various sizes and price points.
Foldable Kayak
I was really into origami as a kid. I remember playing with my folded paper cranes and little boats. The Oru Beach LT Kayak (MSRP $1,199.00) is the origami of boats. It starts as a compact suitcase and folds out into a high-performance kayak in 10 minutes. When folded up, it easily fits into a car trunk or even the passenger seat, which means no need for roof racks. It's the perfect travel kayak for a day of paddling, fishing or simply enjoying the water.
Inflatable Paddle Board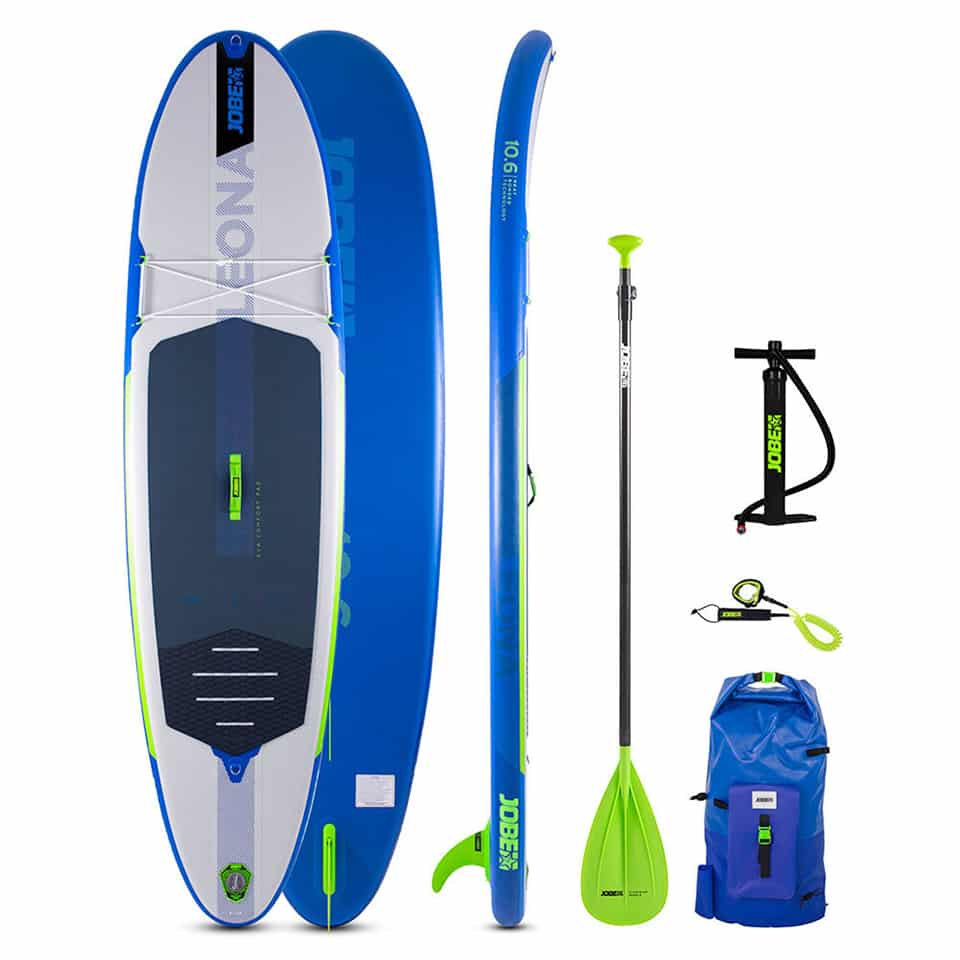 I've owned an inflatable standup paddle board for a couple years now and love its versatility, durability and stability. It gets me on the water easily, I can fish from it and get a workout. I've even taken my toddler and pup paddling with me on separate trips. The Jobe Leona (MSRP $699.00) is a lightweight paddleboard at just 18 pounds. It can be rolled up and stored in a neoprene bag, which makes it portable for camping, cabin trips and afternoons on the lake. It comes with a paddle and a portable hand pump that fits inside the bag and from my experience, it takes about 10 minutes to inflate.
Inflatable Floating Dock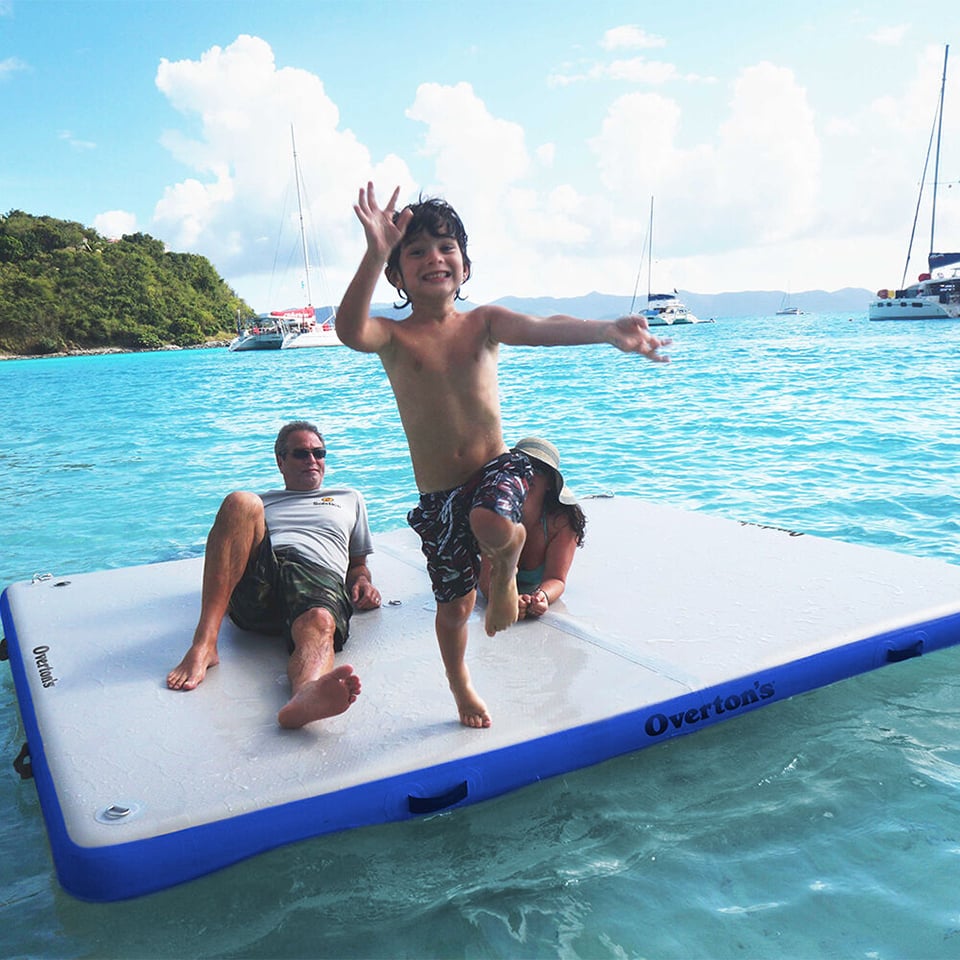 More often than not, I just want to relax on the dock or cool off by jumping into the water. But if I'm camping at a public campground, the dock is usually busy with other campers. Although it's not a boat, the Overton's Inflatable Floating Dock (MSRP $699.00) is the perfect platform that can be used as a play space, lounge area, diving platform or launch pad for watercraft. It's essentially your own private dock! It is incredibly stable, which is common among inflatables today. The floating dock can support up to 1,320 lbs with six grab handles to get back up onto the dock from the water.
Kayak On Rollers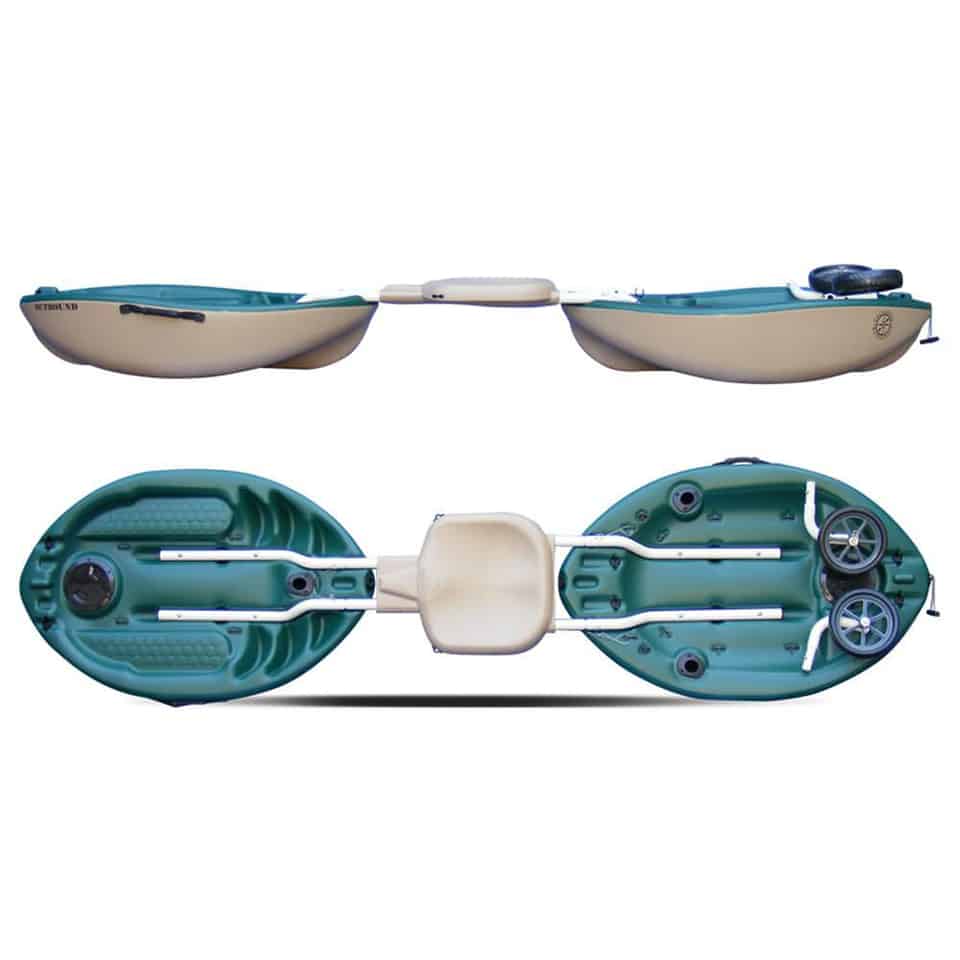 If transportation is your biggest barrier to getting on the water, check out the Outbound (MSRP $1235.00) from Uncharted Watercraft. This kayak folds up like a clamshell with built-in wheels for easy transport from your trunk to the water. There are built-in rod holders, storage hatches and foot wells. You can even turn the kayak handsfree by placing your legs into the water and rotating your feet in circles. It's a heavier boat at 70 pounds so the wheels will come handy.
Inflatable Kayak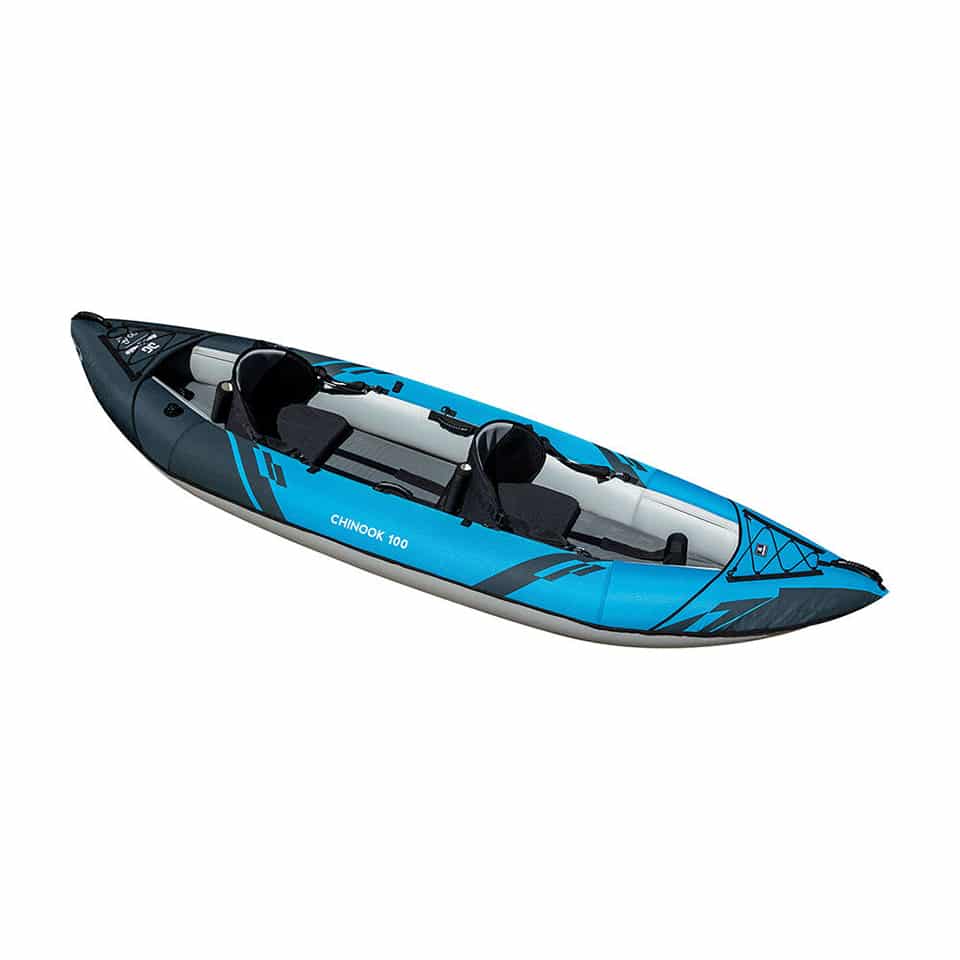 The Chinook 100 (MSRP $449.99) is an affordable inflatable kayak for either one or two paddlers. You could even fit an additional small child or dog as long as the total weight is under 400 pounds, so maybe the whole family! It's lightweight — at just 23 pounds –and is meant for shorter trips and calm waters. The seats can be positioned so that they face forward or each other, which would be so handy if you wanted to stop to have a quick picnic onboard. There are rod holders on the back of the seats for fishing convenience. It comes with a duffle bag for easy transport and storage.
Inflatable Roll-Up Tender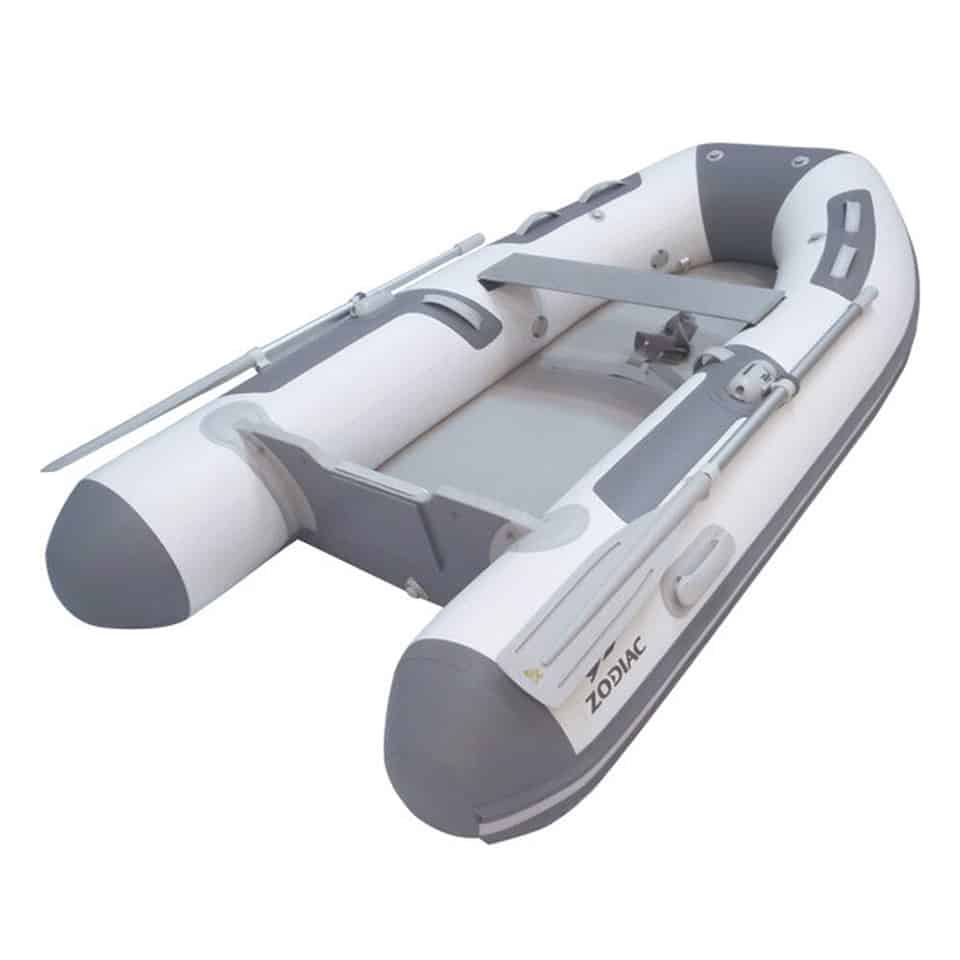 The Zodiac Cadet 270 Roll-Up Tender (MSRP 1272.99) is meant to go in a cockpit locker on bigger boats, but I've seen some people use it as their main boat, too. It's similar to an inflatable raft but the Cadet is more durable and can even support a 4HP motor. Think of it as a "real boat" without the need to tow a trailer. Like the name says, the Cadet easily rolls up and folds into a carrying bag but it's definitely on the heavier side at 64 pounds. When it's fully inflated, the Cadet stretches to nearly 9 feet and can fit up to four people.
Find more boating and water sports products at Camping World and Gander RV & Outdoors.
Want to Read More from Jenny?
In this post, Jenny Anderson tells us about fishing for monster lakers with her ultralight telescopic rod. It's pretty fantastic!
About Jenny Anderson

Jenny Anderson, known as 'The Girl of 10,000 Lakes' is a young mom, avid angler and outdoors enthusiast. Hailing from Minnesota, there are few places she'd rather be than canoeing in the Boundary Waters, ice fishing on Mille Lacs or enjoying lake life at the cabin. But her love for all things outdoors wasn't something always instilled in her. It's something she discovered later on in life and that's why she encourages everyone to take more detours, step outside your comfort zone and try something new outdoors. View all posts by Jenny Anderson →