Book Review: Patty Bear's 'from plain to plane'
Occasionally, I receive requests to review books. I am an avid reader, so this is not an unreasonable thing and I enjoy getting an opportunity to read and review books about the outdoors, sports, hunting and just the lifestyle. So when the opportunity to review Patty Bear's book, "from plain to plane: My Mennonite Childhood, A National Scandal, and an Unconventional Soar to Freedom," appeared, I grabbed the opportunity.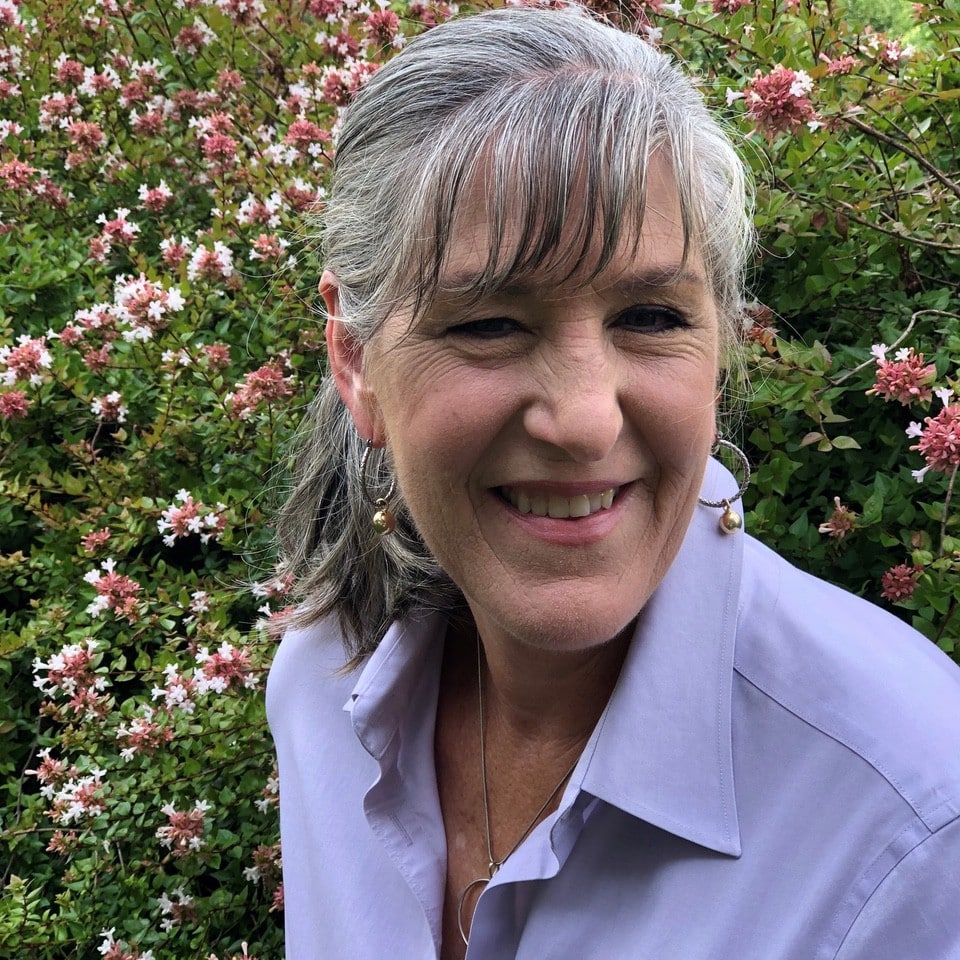 Also, this is perhaps the only time an author has included a lovely notecard with the complimentary copy, hoping that I enjoy her book. That's class.
First of all, the paperback version of the book is attractive and a great size, especially since it's 410 pages, along with a photo gallery and an extra section titled "A Conversation with Patty Bear."
Who is Patty Bear?
One of the first things that drew me to reviewing this book is Patty Bear's history. She grew up in a parochial community of Mennonites and with a father who abused her family, and also, later, she graduated from the prestigious US Air Force Academy. (I'm quite familiar with this place, since I'm married to a "Zoomie.") After a successful career in the Air Force as a pilot, and later, as an international airline pilot, this mom of two and happily married woman continues to explore not only her own development as a person, but also shows a desire to help others. To this end, she has trained to become a certified medical qigong practitioner. She co-authored "House of the Sun: A Visionary Guide for Parenting in a Complex World."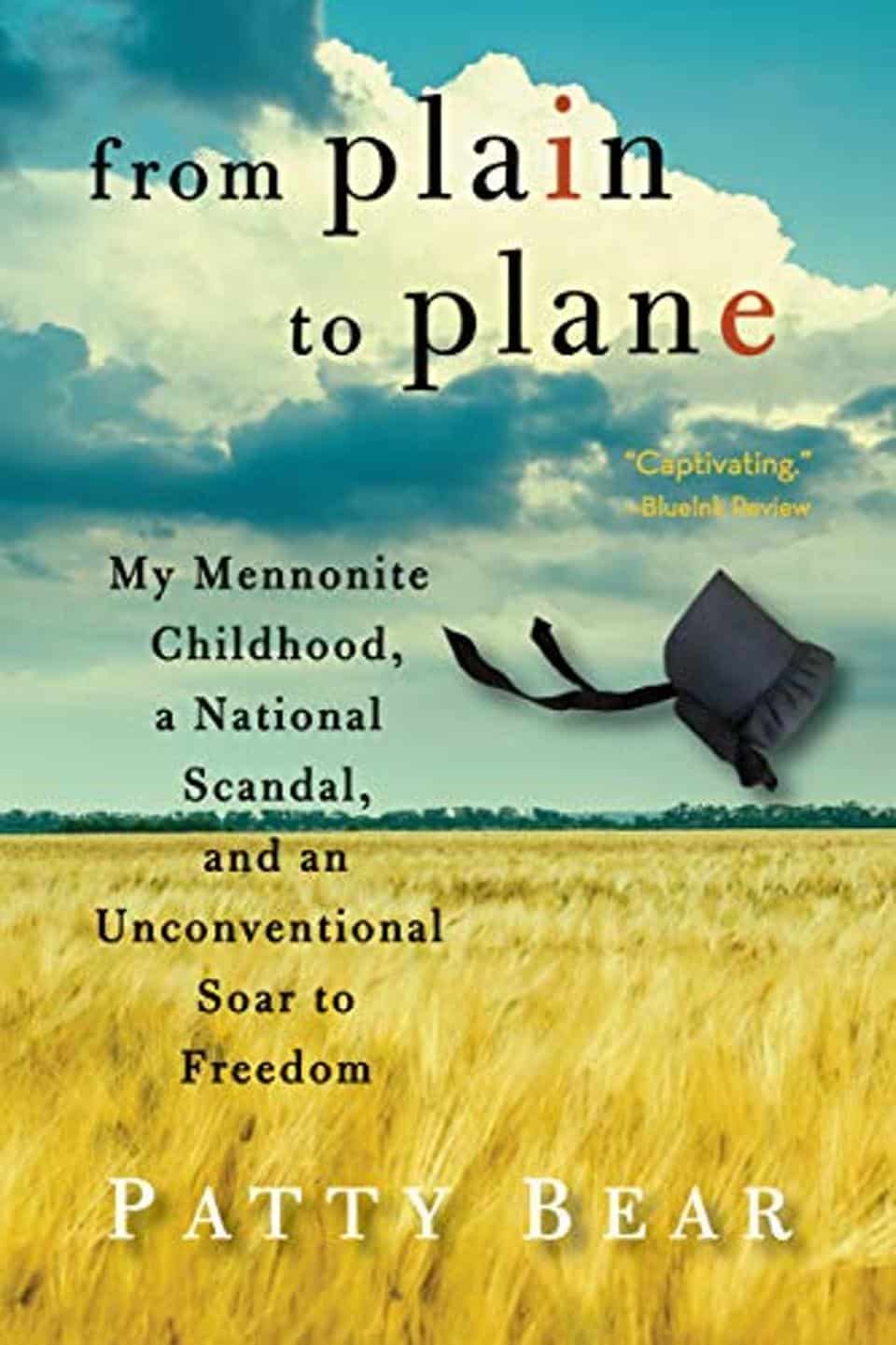 'from plain to plane: My Mennonite Childhood, A National Scandal, and an Unconventional Soar to Freedom'
Patty Bear has a wild soul. She wrote the book so that others can find their wildness, too, and somehow break free. In the conversation section at the end of the book, she writes, "I worried that telling the story truthfully would hurt my father. Part of that resistance was formed by the propagandized believe that abusers instill in their victims: that is you tell what they did, you are betraying them." She also writes that she still feels compassion for her father, feeling that he, too, experienced trauma and abuse as a child. Through writing the book, she accomplished her goals of telling the truth and still holding on to her compassion for her father, and this is important to her.
The Plot
From Amazon, here's the official teaser for the plot:
"Patty Bear grew up among the 'Plain People' amidst bountiful farmlands, black bonnets, and black cars. It was a world unto itself, both bucolic and beastly, with traditions and beliefs from the old world deeply rooted in the fertile soil of Central Pennsylvania.

"Insulated by a culture that steadfastly kept its distance from outsiders and the march of progress, as a little girl she anticipated following in her mother's footsteps. But in 1972, at the age of eight, her father sparked religious controversy and ignited a scandal rare in the Mennonite community. Abruptly subjected to the chaos that surrounded the ritual practice of shunning, Patty, her mother, and five siblings were swept into a tornado of absurd accusations and public humiliation, forced to hide and endure publicity that headlined prominent national newspapers for almost a decade.

"With her childhood and adolescence overshadowed by domestic violence and her father's abusive rhetoric, as well as persistent teaching by the Church that women were designed for subjugation and obedience, Patty's assumed image of her future gradually shifted-leading her to heed the call of her wild soul and the whispers of her Guides toward a bold quest for freedom she never imagined possible."
Inside the Words
There's so much more to this story than the ongoing abuse of a little girl, her siblings and their mother, though. There's exploration about the culture of the Mennonite church, scrutiny of our judicial system when it comes to domestic abuse and an examination (through examples of the Bear family story in printed articles) of the free press. Bear includes article after article where reporters only hear her father's side of the story, or even worse, romanticize the opposition that her father has to the church shunning him, and even sympathize with him in regard to how he then treats his family. It's no wonder she (and frankly a reader) gets depressed and angry at times. I agree with Bear, though, when she writes that only by educating journalists in regard to really noticing signs of abuse and stress, can those journalists then interpret each family's story. If there's going to be more than just a court reporter's account of a courtroom proceeding, the story needs to focus on both sides. Education is necessary.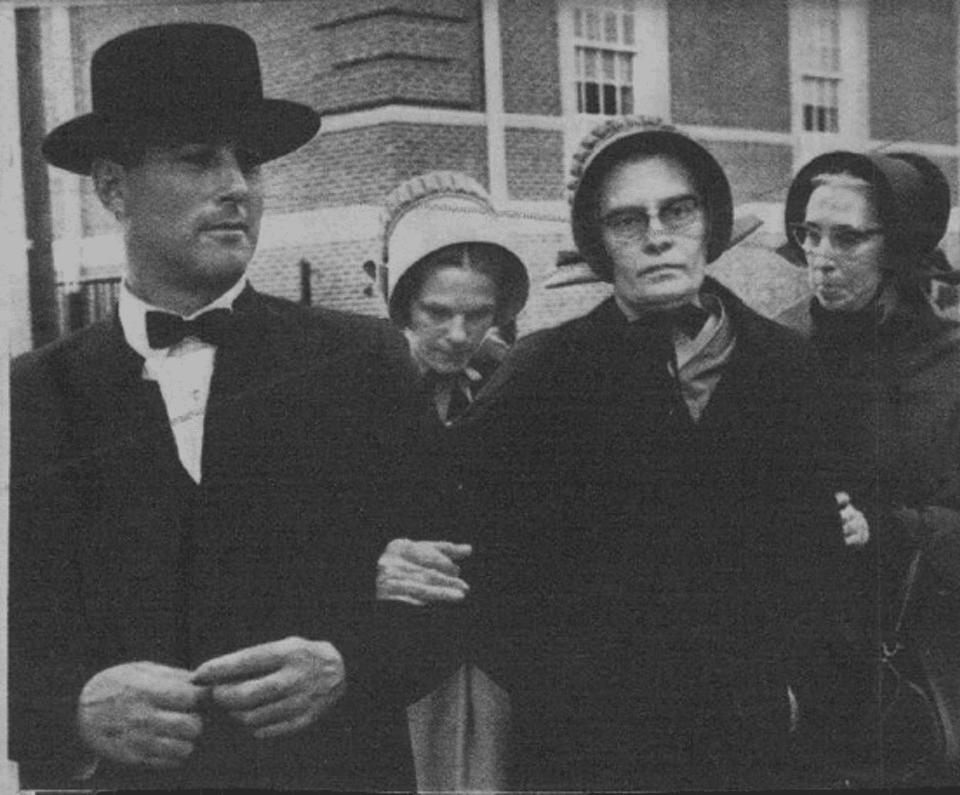 At times, I dreaded moving forward into the next chapter, because it indicated even more abuse, and I felt like hiding from her dad, too. That's how she brings a reader into the scenes and into her life. If you've never suffered any form of emotional or physical abuse, here's a safe place to imagine what it's like.
The best part of this book is the strength, the little voice inside Bear, that tells her to keep on going and to become what she wants to become – an educated woman who breaks the confines of community expectations for a female and who also takes charge of a complicated aircraft and first, serves our country and then, whisks people from one culture to another through international travel.
I look forward to seeing her next book, which will be titled "Adventures of the Soul: How to Walk the Practical Mystic's Path and Follow the Call of Your Wild Soul."
Find the book, "from plain to plane: My Mennonite Childhood, A National Scandal, and an Unconventional Soar to Freedom," on Amazon (available in Kindle, hardcover, paperback and Audible versions).
About Barbara Baird

Publisher/Editor Barbara Baird is a freelance writer in hunting, shooting and outdoor markets. Her bylines are found at several top hunting and shooting publications. She also is a travel writer, and you can follow her at https://www.ozarkian.com. View all posts by Barbara Baird →