Crimson Trace Gear Box Giveaway
We at The WON are super excited to offer this amazing (and valuable) Gear Box from Crimson Trace in our latest giveaway. Many of the items inside were custom made just for this giveaway, so you won't find them anywhere else. How cool is that?

Sponsored by Crimson Trace
Picture yourself on a beach, fully kitted out in all this custom Crimson Trace attire. Perhaps you're listening to music through your E-Max Shadows while sipping your favorite beverage from your CT Yeti Tumbler. Or, maybe you're getting ready to put some rounds down range while looking at a target through your new CT scope, and wearing your new Brushline ballcap. Either way, it's always fun to win some great products.
What's in the Crimson Trace Gear Box?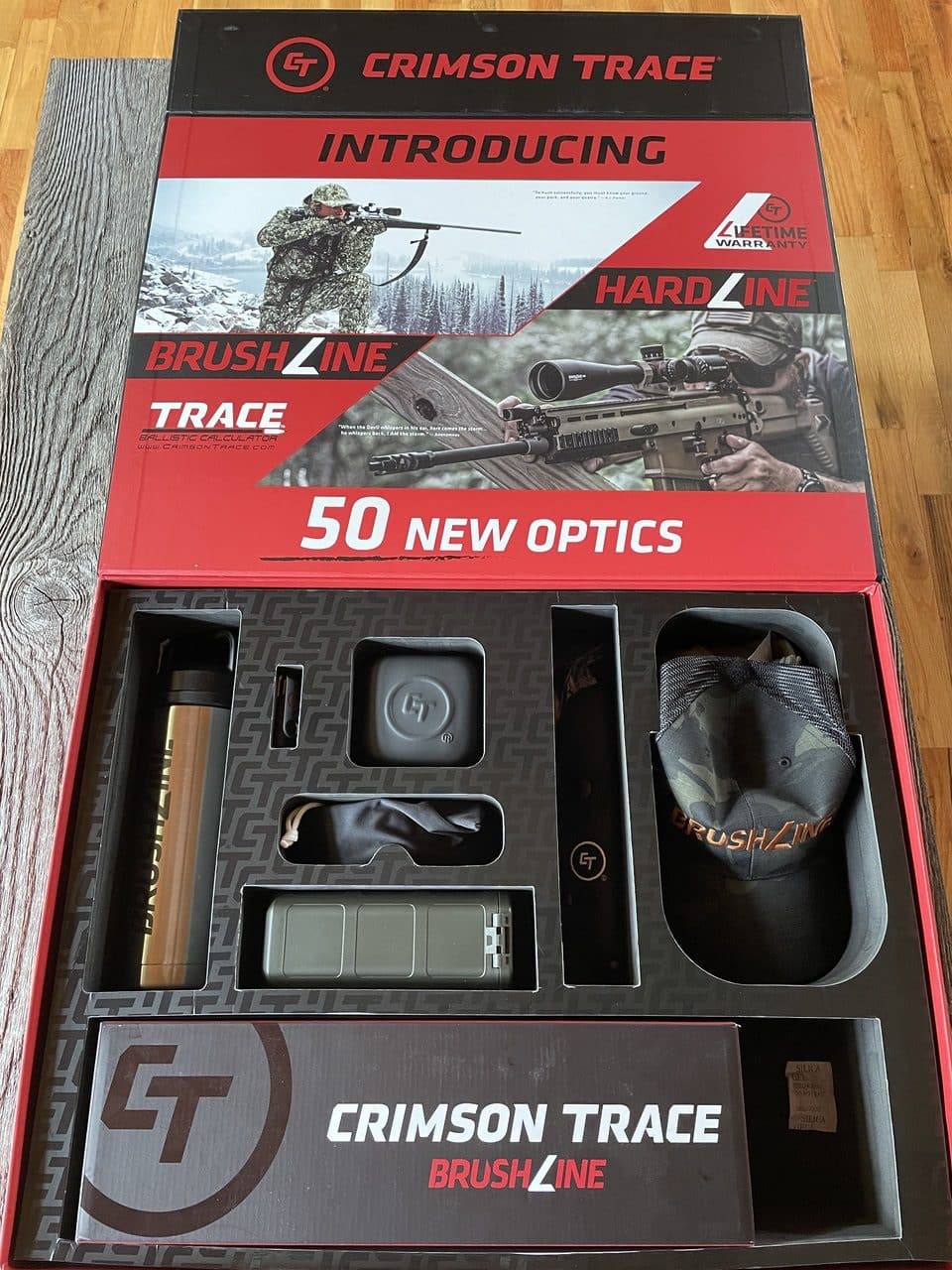 Crimson Trace's Gear Box includes the following:
Pair of custom Crimson Trace Oakleys
Magpul Daka Can to protect your important items from the elements.
Custom Crimson Trace knife
Crimson Trace shirt
Crimson Trace hat
Custom Crimson Trace Yeti Tumbler
Crimson Trace version of Caldwell E-Max Shadows. These Bluetooth, rechargeable electronic ear plugs are perfect when you're on the range or just want to listen to some of your favorite music.
The Gear Box also contains this Crimson Trace scope: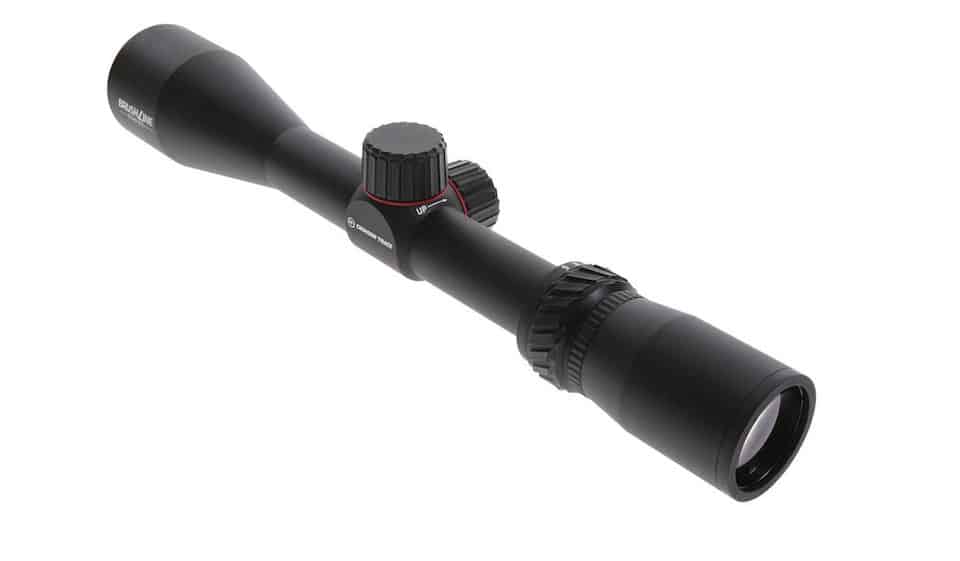 Specs:
3-9X magnification
CT custom BDC rimfire reticle
2nd focal plane
Made from aerospace aluminum
3.5-inch eye relief
Objective lens diameter of 40
1-inch tube diameter
½ click value
Capped turrets
2.3-inch W X 2.3-inch H X 12.3-inch L
Weight of 13.33-oz
MSRP: $159.99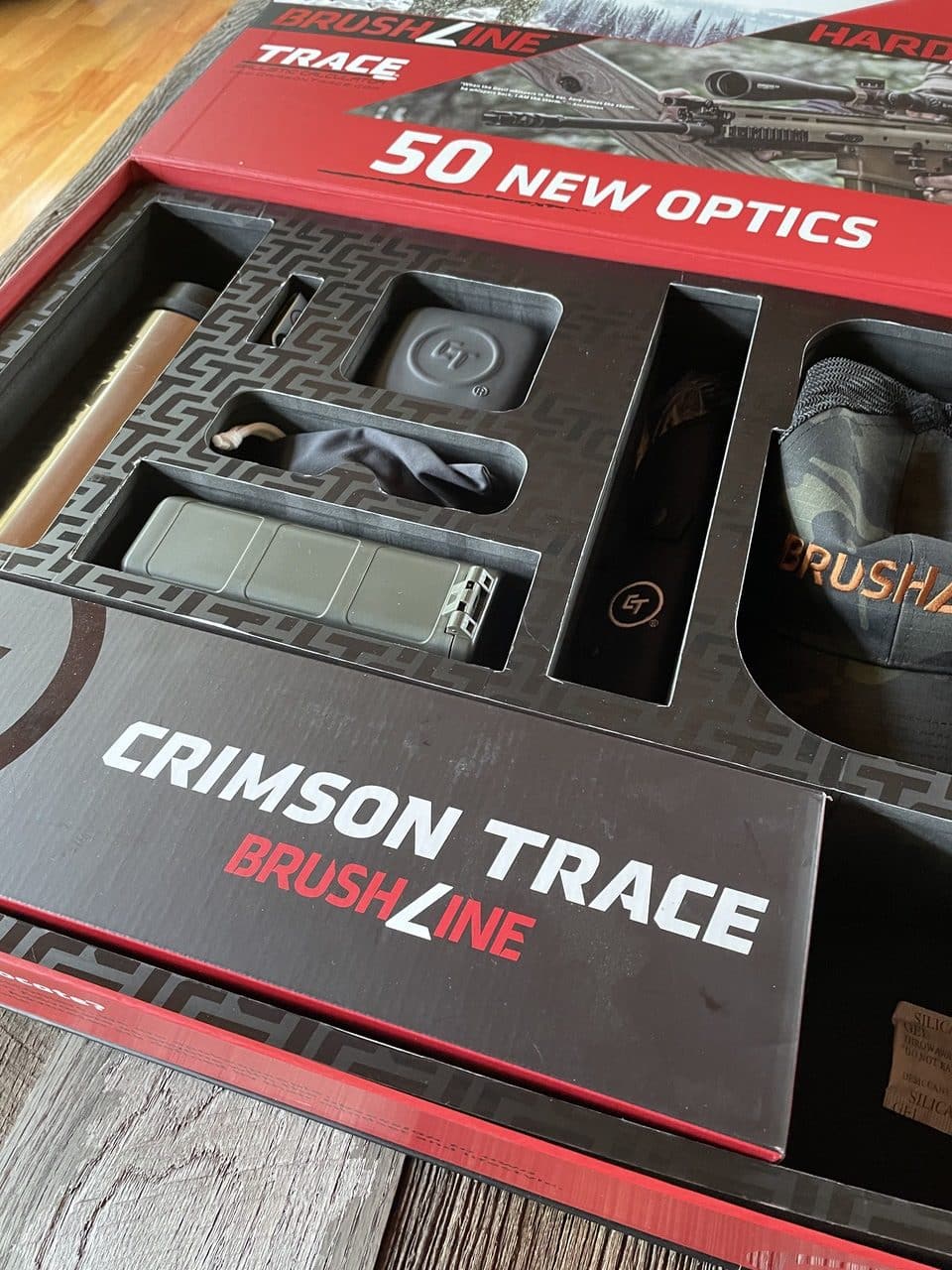 All Crimson Trace® scopes are covered under a Lifetime Warranty and is backed by our award-winning customer service team.
So what are you waiting for? Enter our Crimson Trace Gear Box Giveaway now for your chance at these cool custom CT products.
About Michelle Cerino

Michelle Cerino, aka Princess Gunslinger, first entered the firearms industry in 2011 as co-owner, president and trainer at a national training company. She immediately began competing in both 3-Gun and NRA Action Pistol, becoming a sponsored shooter. Michelle is currently a columnist and Managing Editor of Women's Outdoor News, as well as owner of Pervenio LLC. She also manages social media for Vera Koo and GTM Original. Michelle encourages others to step out of the comforts of home and explore. View all posts by Michelle Cerino →
The Conversation