Review: Vera Koo's 'Wisdom and Things'
Time has faded the memory of how Vera Koo agreed to start contributing monthly columns to this publication. It happened after meeting her at a prestigious pistol shooting match several years ago, and talking about how valuable her life story could be to others. I thought surely Vera would be able to inspire other women to try the shooting sports. But little did I imagine that she would go on to inspire women to aspire to greatness within themselves.
Vera's first book, "The Most Unlikely Champion, A Memoir," (cowritten with Justin Pahl) was published in 2017. Through that book, I saw how Vera overcame some of the most challenging life scenarios anyone can go through – such as death and betrayal. Throughout the book, she never pats herself on the back, but instead, picks herself up and tells us why she is worth the effort. That's what we learn from her – that we are worth it, no matter what life throws at us.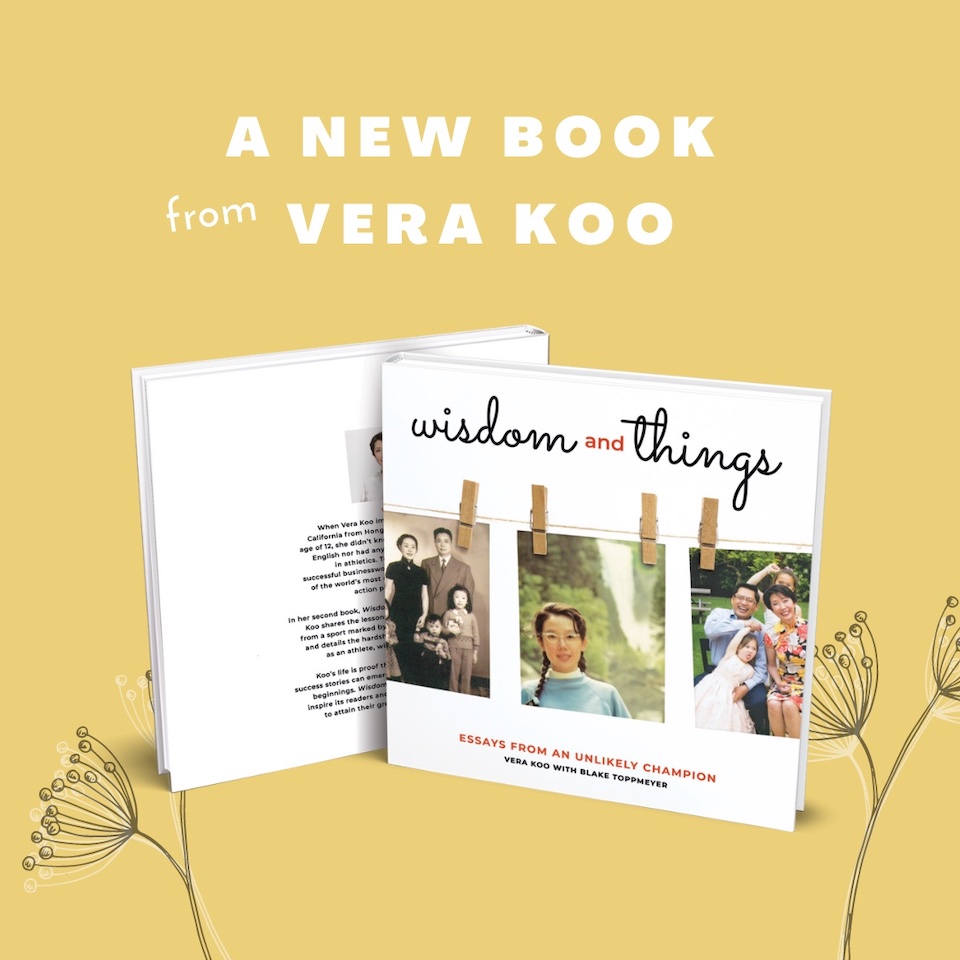 Shortly after Vera wrote the first book, she began compiling her second book, "Wisdom and Things: Essays from an Unlikely Champion" (with co-author Blake Toppmeyer). Again, the unlikely champion moniker that she hangs on herself is well-earned. You'll find out why if you read the first book. But in this book, she organizes her thoughts into sections:
Becoming a Champion
Get Knocked Down? Get Up Stronger
A Little Religion. A Little Philosophy. A Little Introspection.
Lessons from Travel
Although I've read most of these essays, in the form of her columns at The WON, I enjoyed how she grouped the topics in the book. Vera draws parallels between shooting and life, or travel and life. In fact, the travel section ranks as my favorite. You'll understand, after you read this part, that Vera is an itinerate traveler, always ready for the next adventure. (TeamWON is hoping that she'll be able to travel to China in 2022 to attend the Shanghai Book Fair.)
Who is Vera Koo?
Vera, who is now in her mid-70s, enjoyed an illustrious shooting career that began when she was in her 40s. After successfully raising and family and building a real estate business with her husband, Carlos, in the Bay Area, Vera sought first a distraction in shooting, and then, a mission.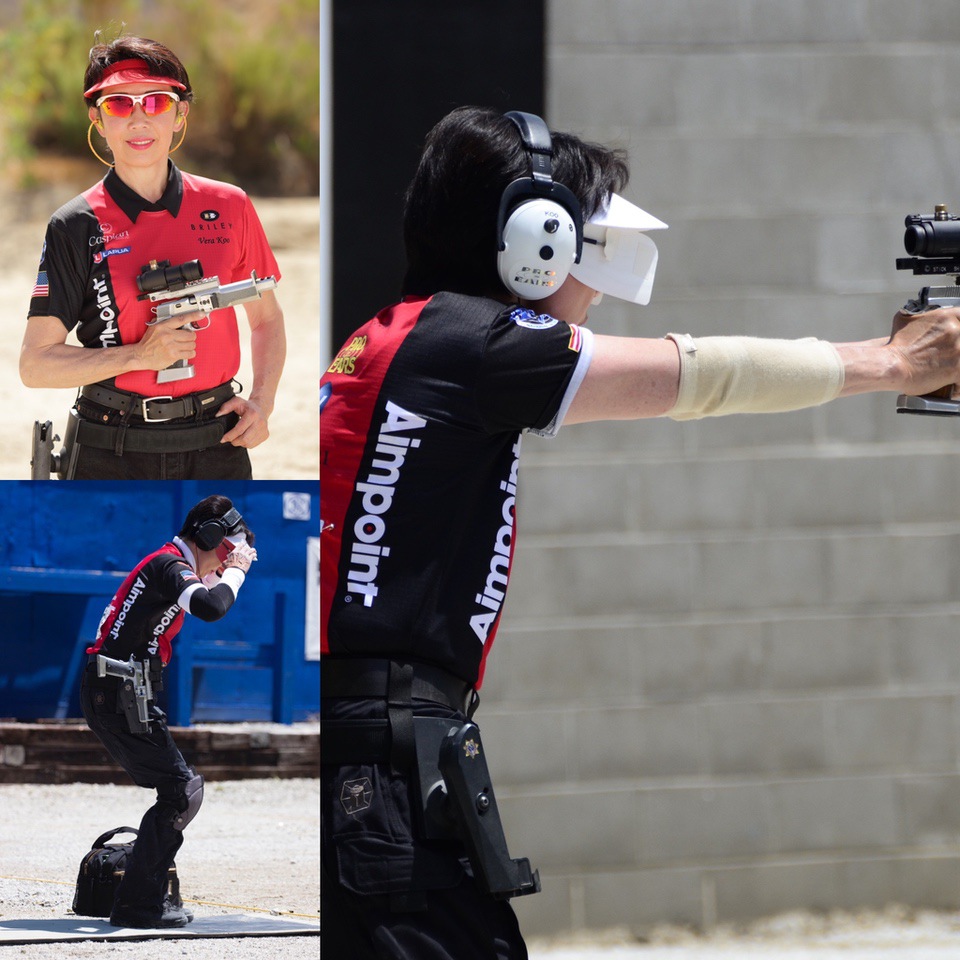 She explains her need for speed on the range, along with accuracy, that have nothing to do with receiving accolades. Vera is known as an extremely private person, and more than one competitor has wondered if the side blinders she wore on her shooting glasses were meant for the range or were more like ear buds on an airplane. She simply wanted to get into the zone and stay there until she ran the course – blocking out distractions.
From "Wisdom and Things"
Vera writes, "The shooting sport takes more than God-given talent to be an elite competitor. You must be mentally tough, committed and focused. When others want a day off, you must be willing to practice. This is how you get ahead in the sport." And then, she relates it to life – "It is like life. Only with unrelenting persistence can you expect to reach your full potential."
As you can see from this photo, I tabbed many pages in my copy of "Wisdom and Things". Here are some valuable tips that Vera shares:
"My exterior doesn't not show what I am made of. Who you are is not just based on how you look or your upbringing. It is determined by your willpower, your work ethic and your persistence." (p. 13)
"It is much easier to achieve your overall goal if you set smaller and more easily attainable goals along the way. Call them checkpoints to your final destination." (p. 86)
"People either operate from a victim's mentality of a winner's mindset." (p. 93)
"I had two days free at the end of my trip, and I decided to engage in some sightseeing. Along the way, I was reminded of a lesson: Sometimes the most memorable and powerful experiences are the ones you least expect." (p. 130)
"Learning sometimes requires suffering." (p. 149)
A Two-Hour Read in One Sitting
For me, the book took a little over two hours to read in one sitting. I thought I would quit while part of the way through it, but I felt compelled to keep turning the pages and reading to the end, so that I could learn from Vera. She's a good teacher. She's a strong competitor. She should be on "Oprah" and "The View" and other female-centric national television shows because of her story, and her extremely impressive modeling for girls and women – of what they can become if they believe in themselves first.
For more information on "Wisdom and Things", visit Vera Koo online.
Check out our reviews on Vera's first book, "The Most Unlikely Champion."
About Barbara Baird

Publisher/Editor Barbara Baird is a freelance writer in hunting, shooting and outdoor markets. Her bylines are found at several top hunting and shooting publications. She also is a travel writer, and you can follow her at https://www.ozarkian.com. View all posts by Barbara Baird →