Tips for Bringing a New Gun Owner to the Range #LetsGoShooting
The National Shooting Sports Foundation (NSSF) designates August as National Shooting Sports Month. This is the perfect opportunity for experienced gun owners to invite one of the estimated 8.4 million people, who purchased their first firearm in 2020, to a fun day at the range. I'm sure you know at least one. To help your day run smooth and safe, I offer these tips for bringing a new gun owner to the range. #LetsGoShooting

Sponsored by Springfield Armory
Bringing a New Gun Owner to the Range
Know Before You Go
This may seem obvious to the novice shooter, but not everyone knows what to wear on the range. Although it's not always a rule, close-toed shoes are usually preferred. Likewise, avoiding shirts with low-cut necklines helps prevent hot brass from going down the front. Ouch! Also, make sure everyone has proper hearing and eye protection. Everyday sunglasses usually do not protect against impact hazards. Giving a new gun owner this information may help avoid an uncomfortable situation, like doing the "hot brass dance" at the range.
At the Range
Begin your trip to the range with a safety discussion. Knowledge and an understanding of the four firearms safety rules should never be taken for granted. Plus, it always helps as a reminder and reinforcement for everyone. Sometimes it's easy to become complacent, and the range is no place for that!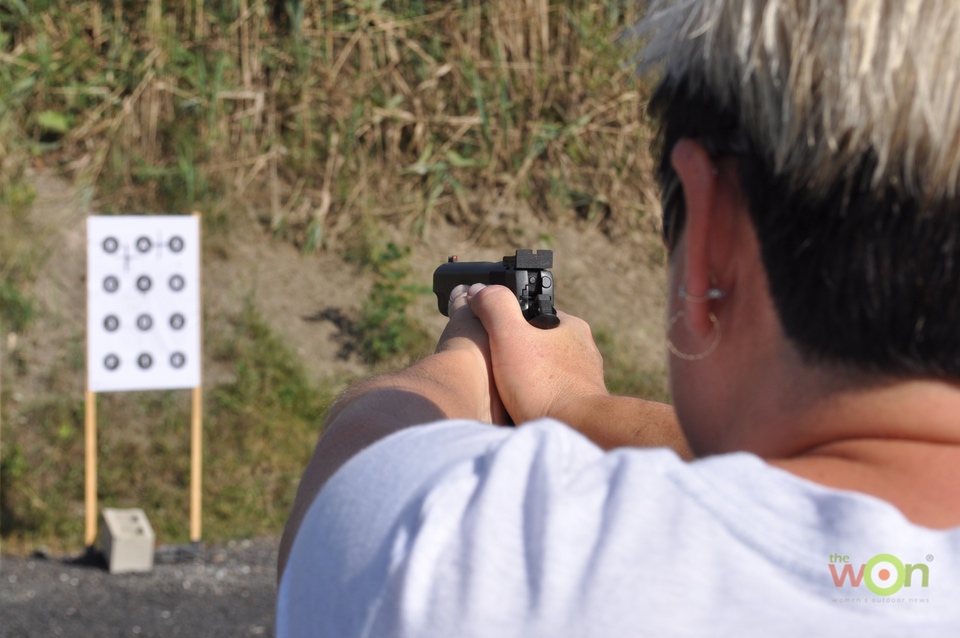 4 Firearms Safety Rules
Treat all guns as if they are always loaded.
Never let the muzzle cover anything you are not willing to destroy.
Keep your finger off the trigger until your sights are on target and you have made the decision to shoot.
Be sure of your target and what lies beyond it.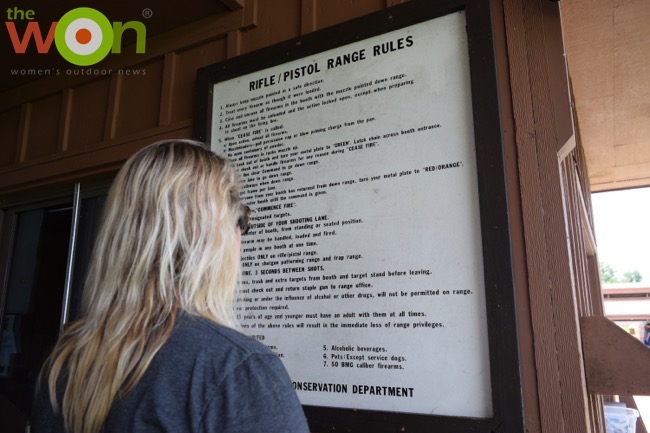 If there are rules posted at the range, show the new gun owner where to find them. If range commands are not listed, this is a good time to mention those also. Some common commands include:
Cease Fire —STOP shooting immediately. This is called by anyone who sees an unsafe condition at any time on the range. During a cease fire do not handle a firearm.
Make Safe — Apply safety (if applicable), holster or put the firearm on a table.
Range is Hot— Shooting is allowed.
Range is Cold — Live fire has ceased.
#LetsGoShooting
National Shooting Sports Month is a time to welcome new gun owners into our community. Set them up for success during your day at the range. Offer larger targets at a close distance in the beginning. If shooting shotguns, find out which stations are set up for beginners. Once you notice a style of target they can break, find more of those to shoot.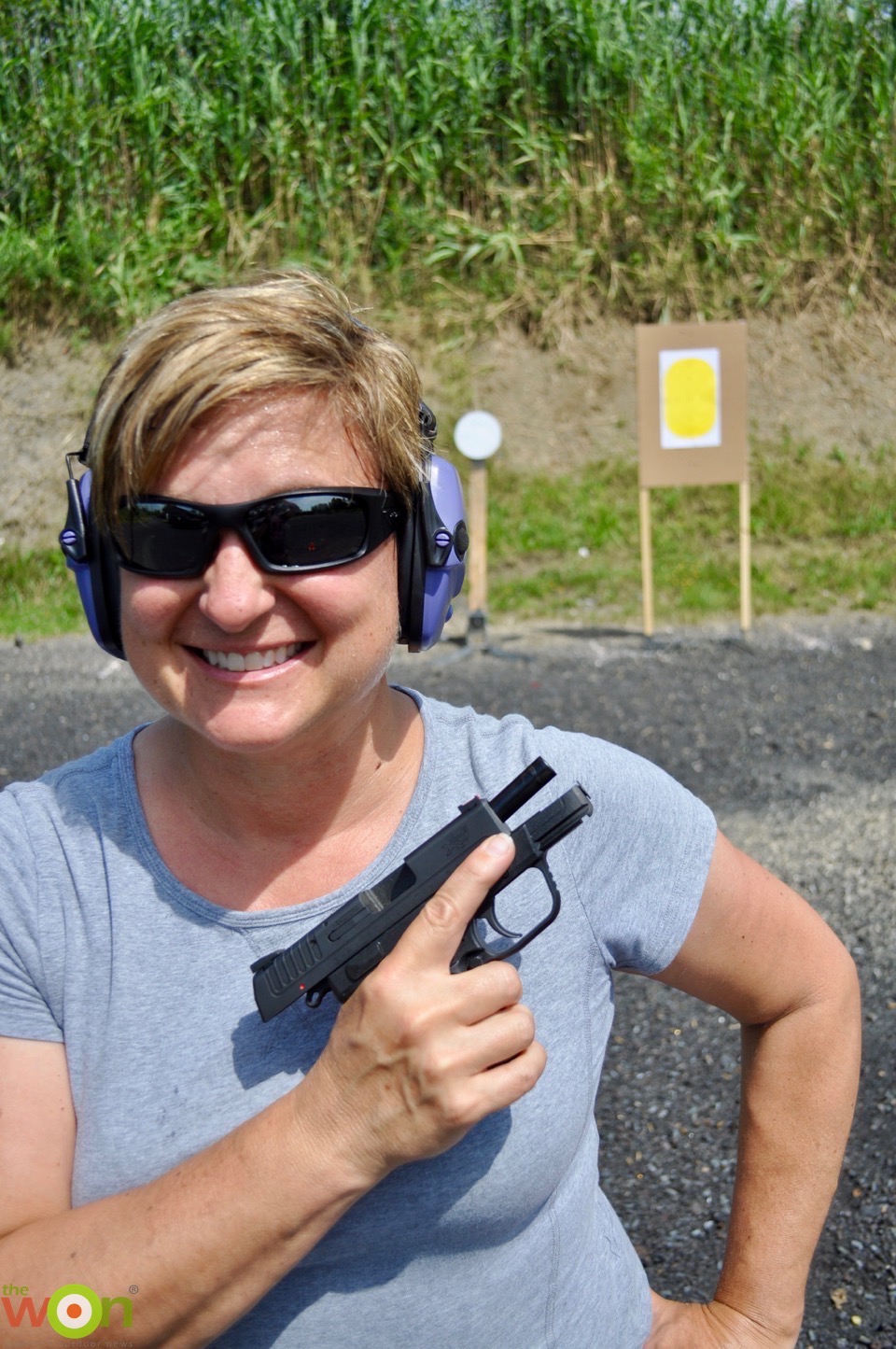 Always encourage them and compliment their shots. Instead of pointing out misses, ask what they did right when the hit the target. Smile, laugh and offer high-fives! Finally, know when to stop. If you notice your new gun owner getting tired, it's time to call it a day. If possible, end on a happy note. Perhaps that means ringing that final piece of steel or breaking one last clay.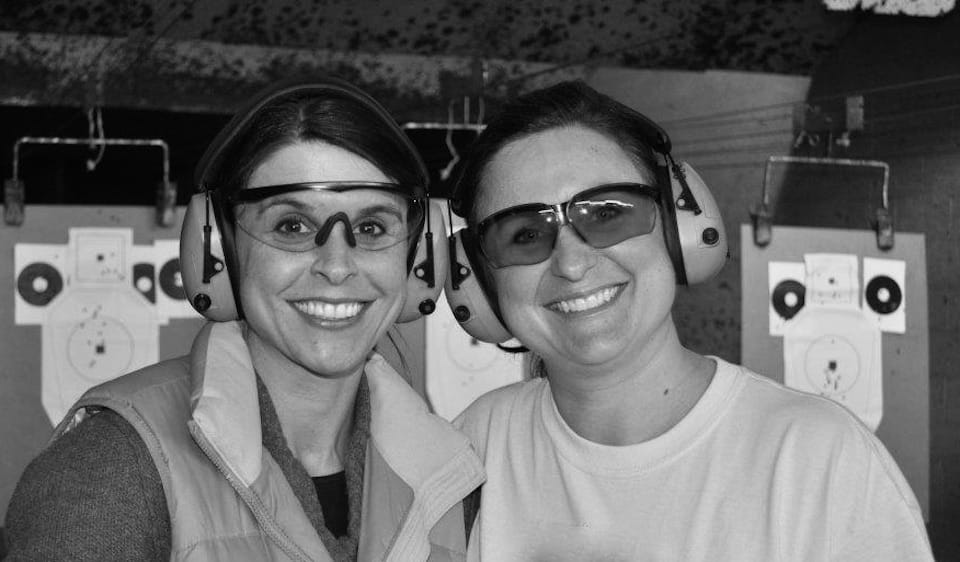 So, it's now up to you. Go out there and find that new gun owner and invite her or him for a day at the range. #LetsGoShooting!
About Michelle Cerino

Michelle Cerino, aka Princess Gunslinger, first entered the firearms industry in 2011 as co-owner, president and trainer at a national training company. She immediately began competing in both 3-Gun and NRA Action Pistol, becoming a sponsored shooter. Michelle is currently a columnist and Managing Editor of Women's Outdoor News, as well as owner of Pervenio LLC. She also manages social media for Vera Koo and GTM Original. Michelle encourages others to step out of the comforts of home and explore. View all posts by Michelle Cerino →
The Conversation