Favorite Camping Essentials for the Hunting Season
Managing food plots, scouting public land, setting up trail cameras, getting all of the gear ready – the hunting season is a big to-do list for many hunters, even before the season begins.
Sponsored by Camping World
Our family is preparing for several deer camp weekends this fall in hopes of filling the freezer for the year. Whether you're hunting for deer, elk, bear, pheasant or waterfowl, you're likely planning ahead for the overnight accommodations because getting a good night's rest can make all the difference in being on your A-game come hunting time.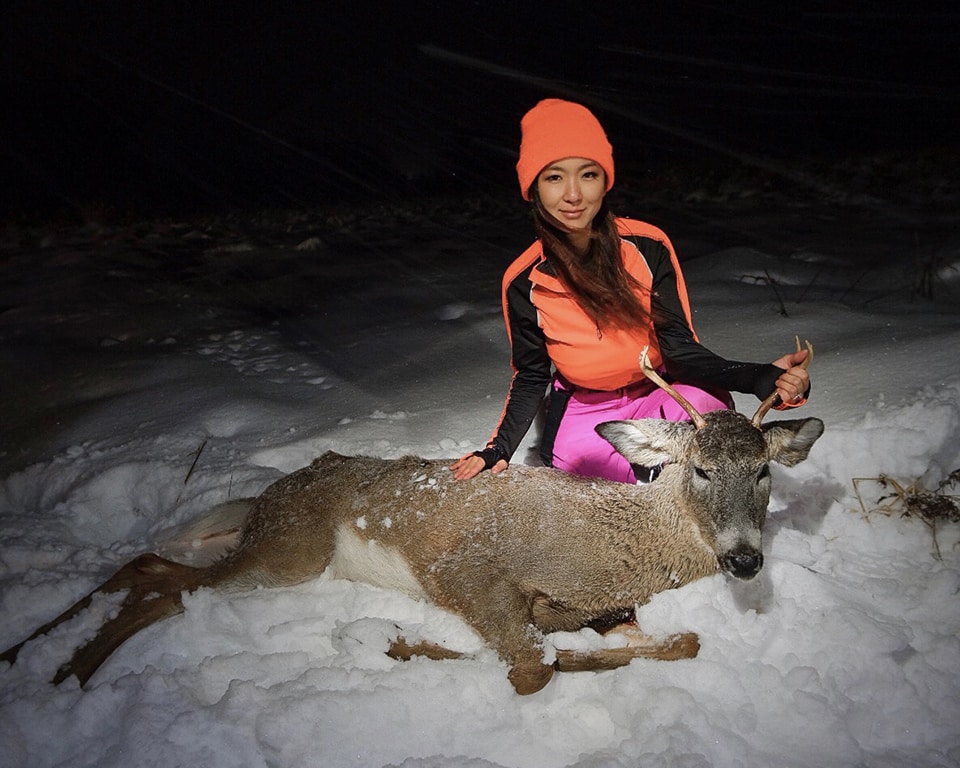 This year, we're camping in the RV while hunting on our private land. Of course, deer camp or hunting camp doesn't always mean actual "camping." It's a term used to describe a get-together with family and friends to enjoy hunting and camaraderie. Some folks have a 100-year-old hunting shack while others rent Airbnbs and cabins. But a lot of people, like my husband and I, actually camp. We're picking up some last-minute hunting and camping essentials from Camping World and Gander Outdoors, which I included in my list of camping essentials for the hunting season. This list is not comprehensive, but here are some of my must-have items for deer camp – in this case, literal deer camp.
Sleeping Situation
RV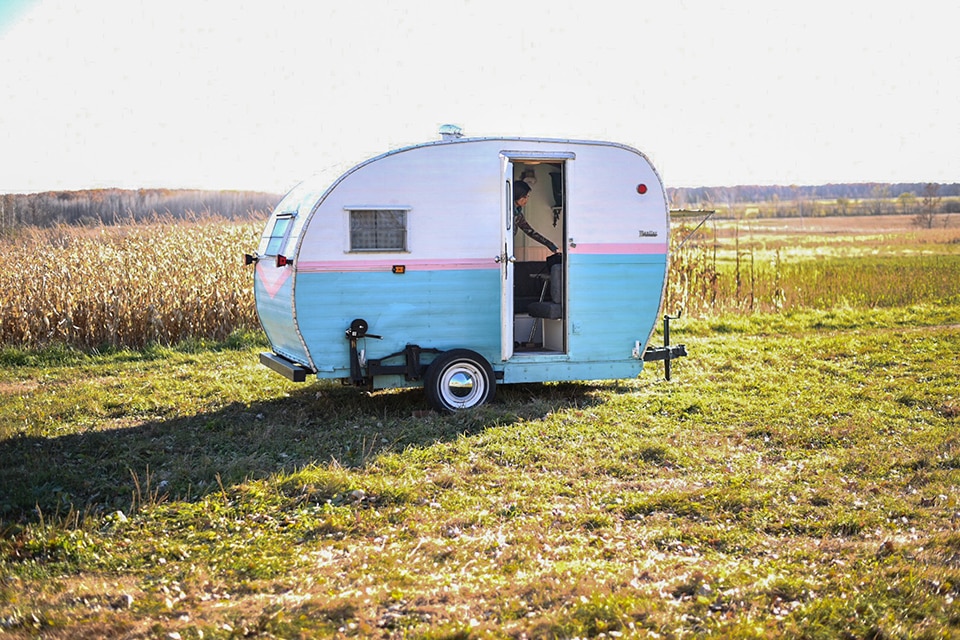 Sleeping in an RV is definitely on the luxury-end of a hunting camp experience. I certainly enjoy it more than sleeping on a sleeping pad in a tent these days. RVs are usually equipped with beds, a kitchen, dinette, bathroom, heat and air conditioning. Camping World offers everything from a travel trailer to a fifth wheel, toyhauler, pop up and Class A motorhomes. If you're planning to hunt off the beaten path, some RV manufacturers, like the A-liner, offer greater off-road capability through an off-road package option.
Tent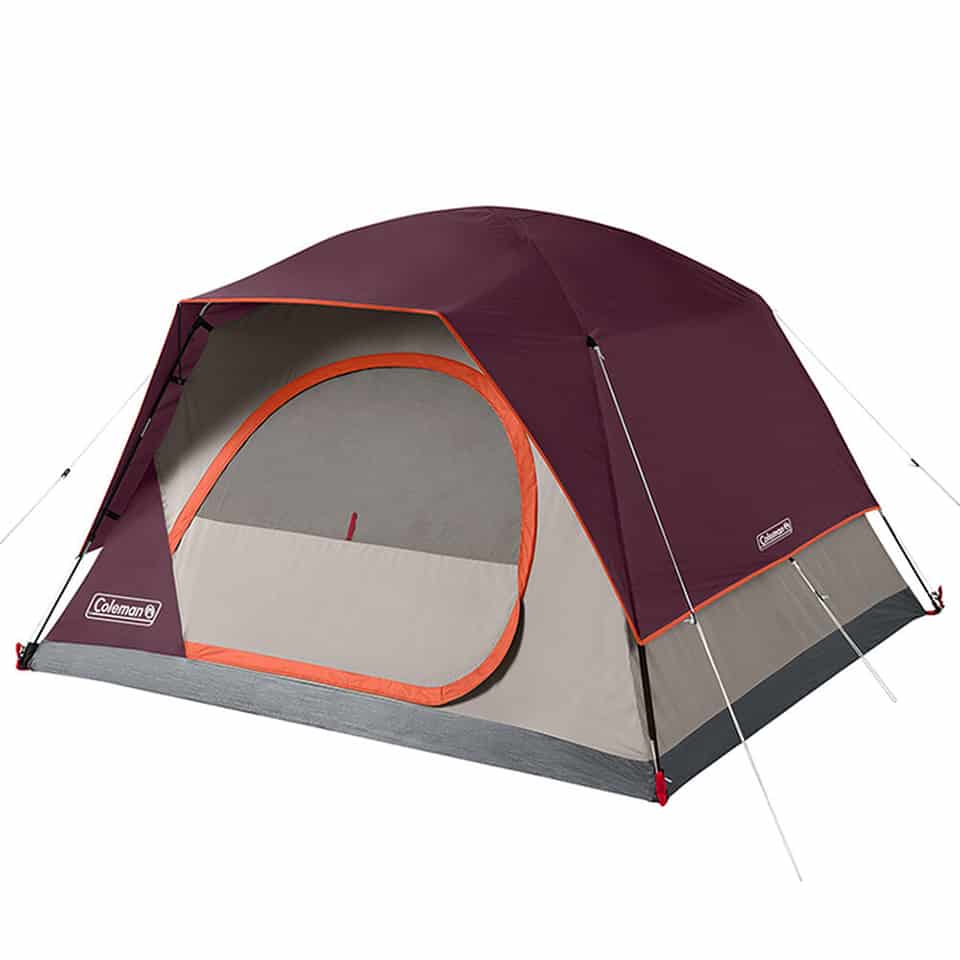 Camping in a tent truly allows me to experience the great outdoors from morning through night. It's one reason why I make it a point to tent camp every year, whether it's at deer camp or on a fishing trip in the summer. Each time I sleep in a tent, I remind myself I'm getting older and my back can hardly handle sleeping pads anymore. So don't forget to bring a camp cot, cold weather-rated sleeping bag, rainfly and ground cloth!
Truck
Instead of searching for a dry, level campsite, you can set up camp wherever your truck takes you. There are truck tents designed for short and long bed trucks which allow for easy packing up and moving and plenty of gear storage space. The Napier Truck Tents come with a built-in ground cloth that provides protection from the elements. You can even fit an air mattress in the truck bed to get an extra comfortable night's sleep. If you'd rather sleep inside of your truck or car, there are air mattresses specifically designed for in-car sleeping. Just be sure to pack the warmer sleeping bags.
Basecamp Essentials
Basecamp is the heart of deer camp or any hunting camp. It's the gathering place when you're not sleeping or hunting. It's a social area to make and enjoy coffee, eat, relax and enjoy some camaraderie before going to sleep. While I love our RV kitchen, there's something so classic and wholesome about cooking in the open fire outdoors in the midst of hungry friends who've gathered around for dinner. In no particular order, here is a list of some of my favorite basecamp essentials.
Mosquito Repellent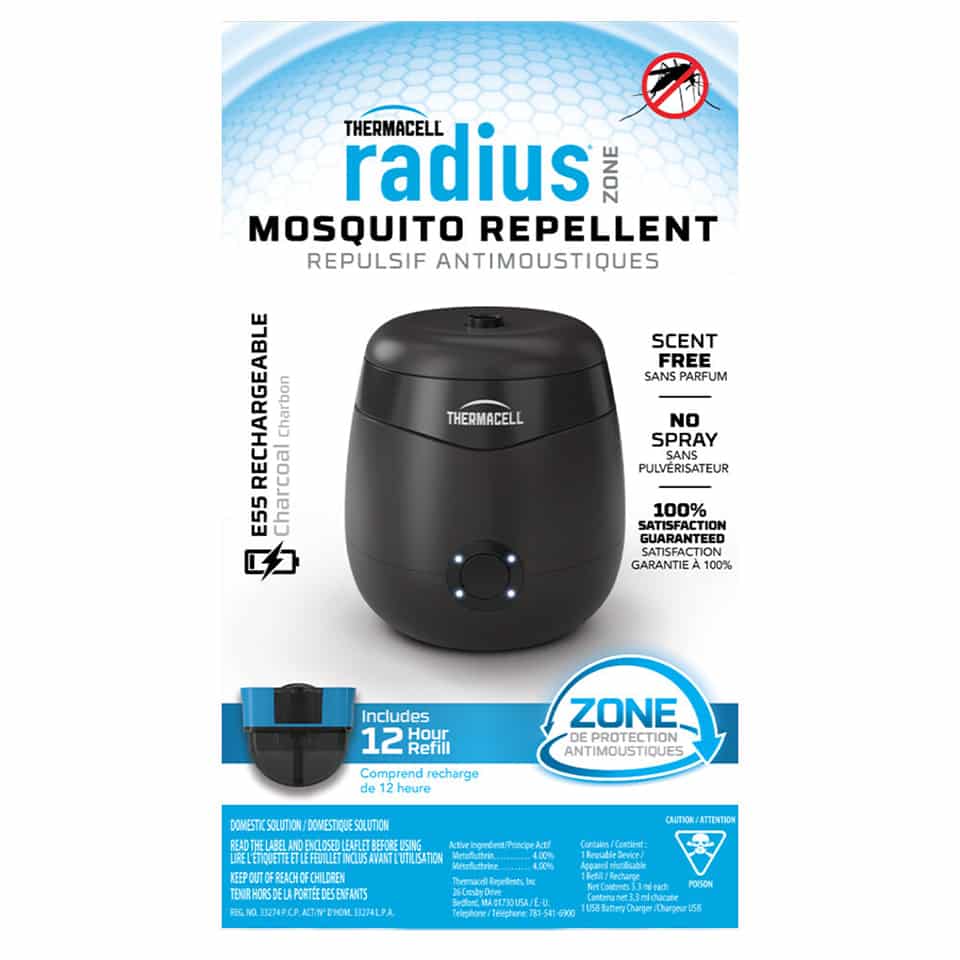 Toward the beginning of fall hunting, mosquitos and flies are such annoying pests. I'd get at least a couple of these Thermacell Radius Zone Mosquito Repellents to keep the bugs away while cooking or enjoying some outdoor time at basecamp. The best part is that it's rechargeable and provides a 20-foot protection zone. There's also a tiki torch-version of Thermacell to make deer camp feel more like a party while keeping the skeeters at bay.
Lounge Chair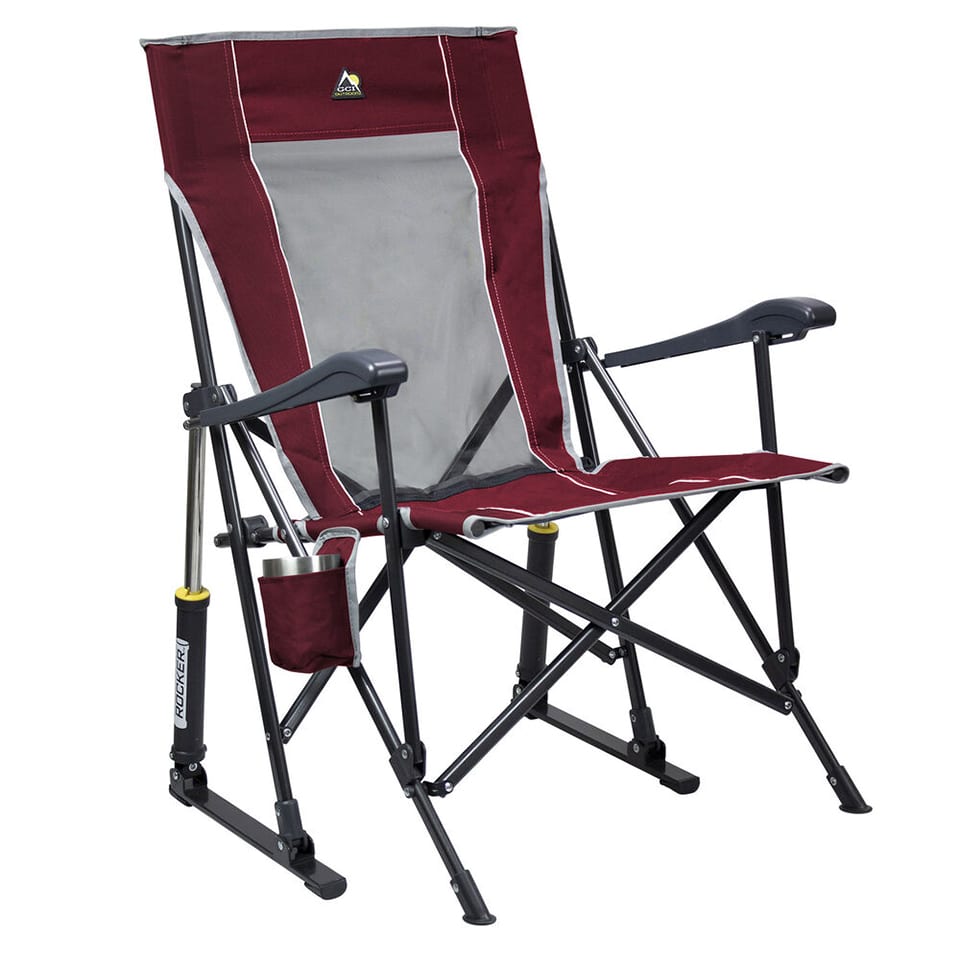 After a long day of hunting, I usually need a place to sit back and relax around the fire. No, I don't mean a stump. The GCI Outdoor RoadTrip Rocker is a portable full-size rocker with a deep seat and mesh backrest. There's a beverage holder so you can kick back, relax and enjoy a cold beverage. For the ultimate lounging experience, the Rio Hammock Lounger combines a hammock and lounge chair in one.
Big Cast Iron Skillet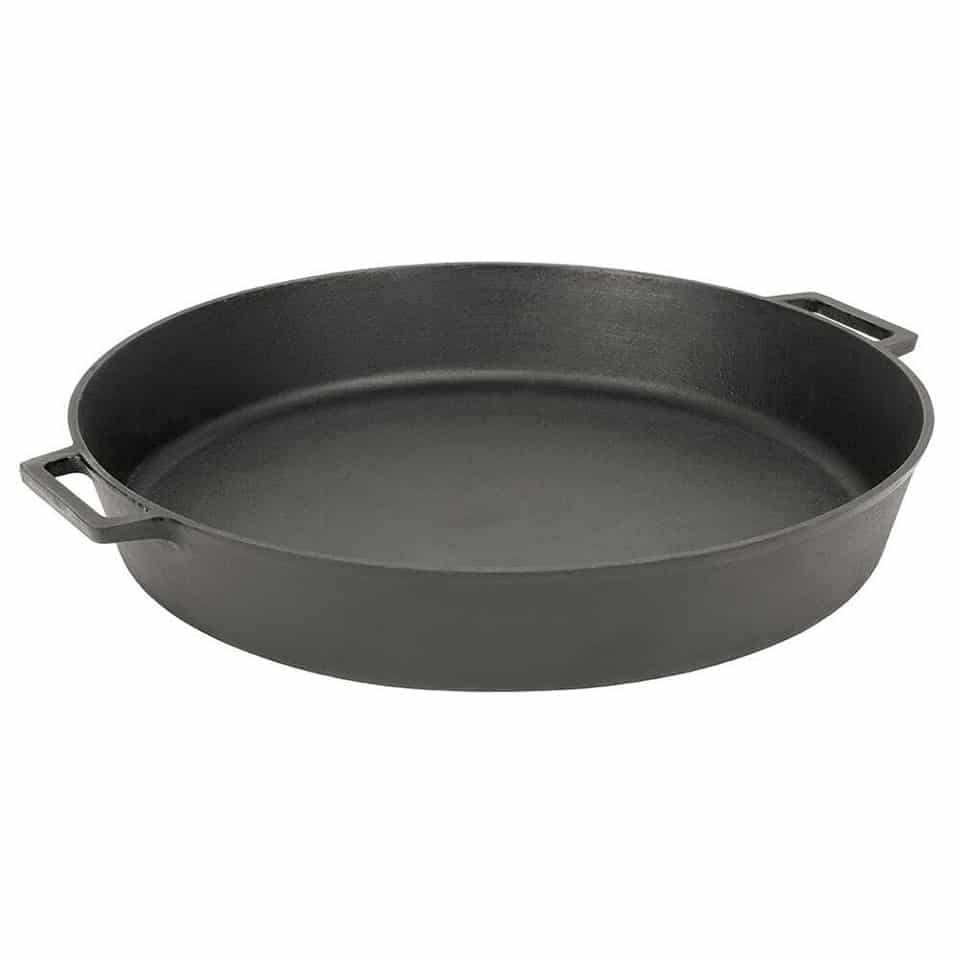 Cooking on the campfire with a cast iron skillet is a classic way to feed your group at camp. I love how versatile cast iron cookware can be. I can already imagine this 20 inch Bayou Classic Cast Iron Skillet sizzling with bacon and eggs in the morning and venison burgers for dinner. I've also heard cast irons are great for stews and chili on colder evenings. If you don't want to place your cast iron on hot embers, you can just place it on top of a grate like the Original Campfire Grill.
Lantern with USB Port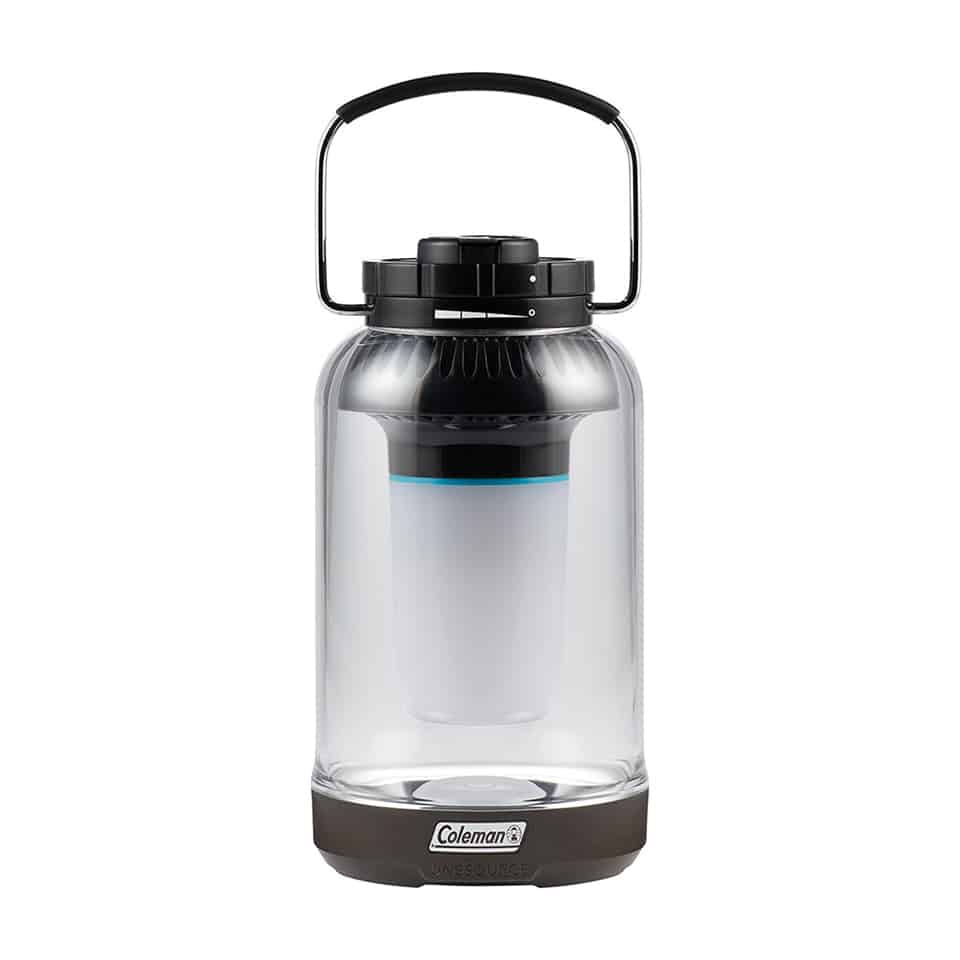 Rechargeable LED lanterns are great modern-day tools to help light the way when the sun goes down. The Coleman OneSource 1000 Lumens LED Lantern lasts up to 100 hours on low and 2 hours on high on a full charge. There's even a USB port so that you can charge your phone while off-the-grid. At 1000 lumens, this lantern can beam out to 12 meters.
Screened Shelter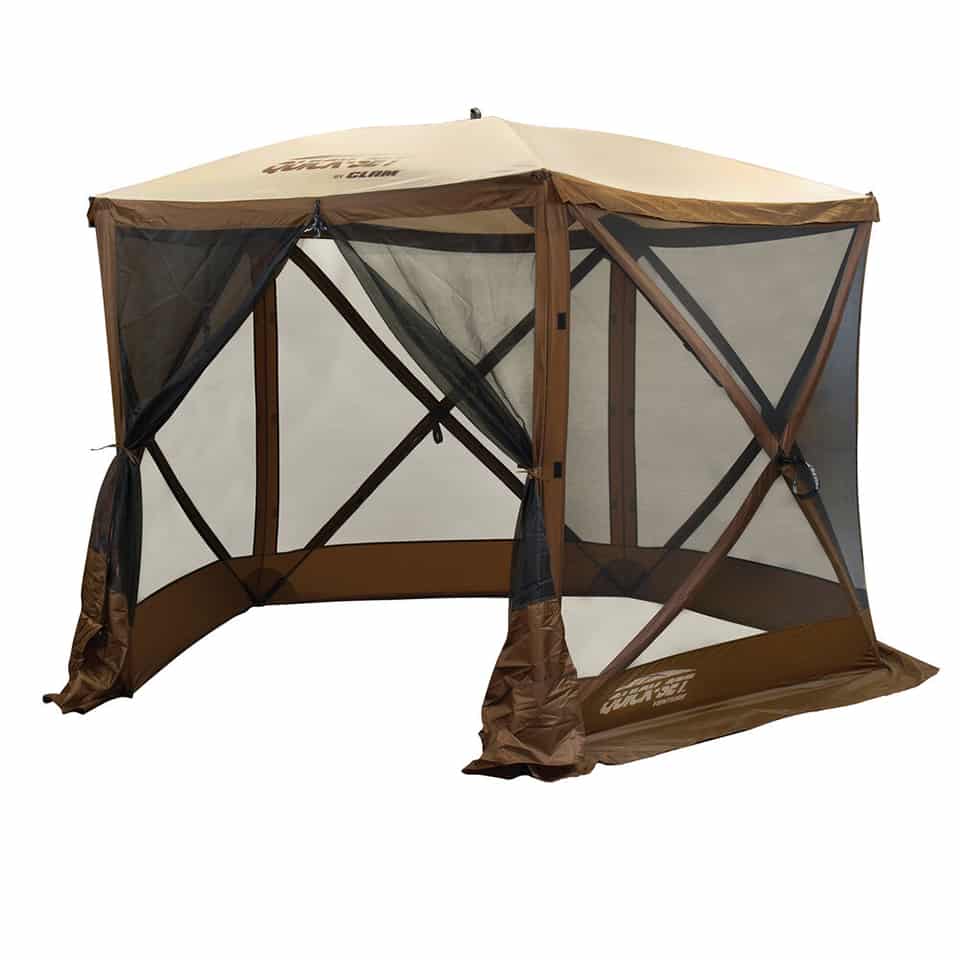 Place a folding table, some chairs and a cooler inside a screened shelter and you've got yourself a three-season porch. We've actually never brought one of these with us for camping while hunting. But my parents use the Venture 5-Sided QuickSet Screen Shelter when they camp and it's a great gathering spot for rainy days, sunny days and buggy days. It takes just a minute to set up and take down.
Camp Stove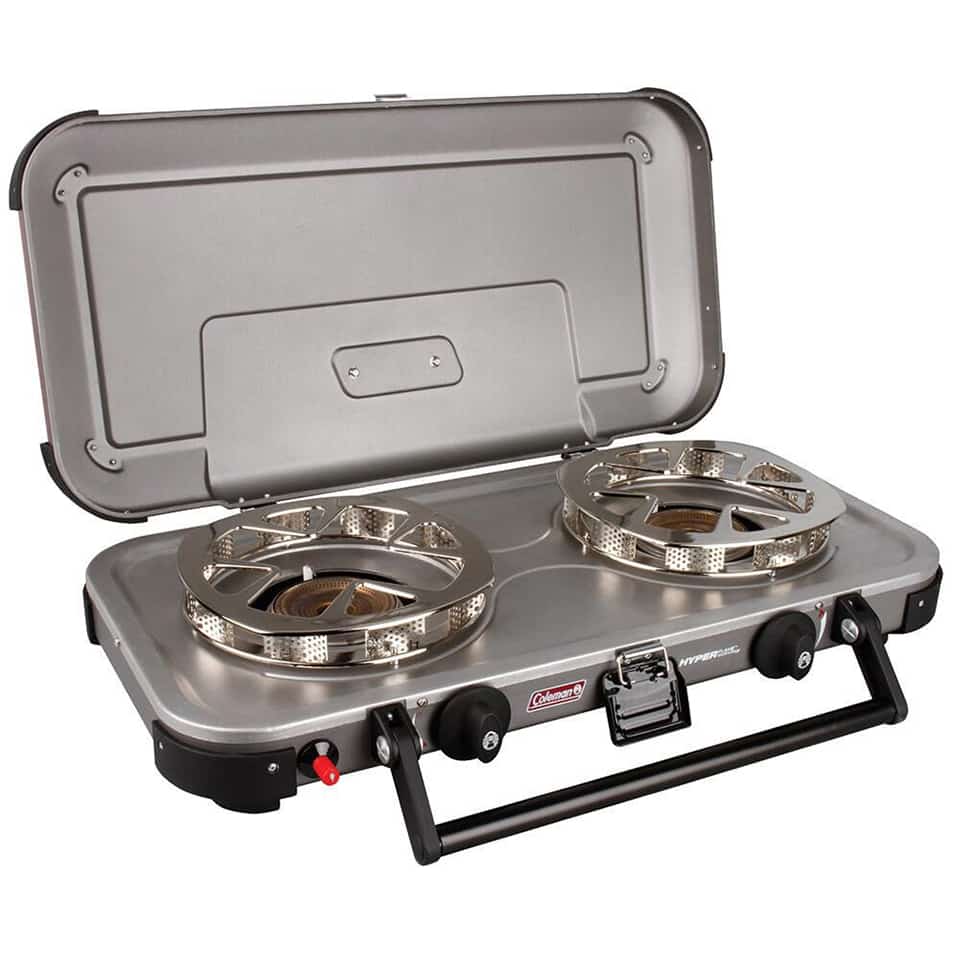 A camp stove is lightweight, easy to use and practical for days when it's too wet and rainy to start a campfire. The Coleman Hyper Flame 2-Burner Stove is portable and allows you to cook up any meal you'd normally cook on your stovetop at home. It's much more convenient than a campfire, especially when you're factoring time and weather conditions.
Camp Coffee Maker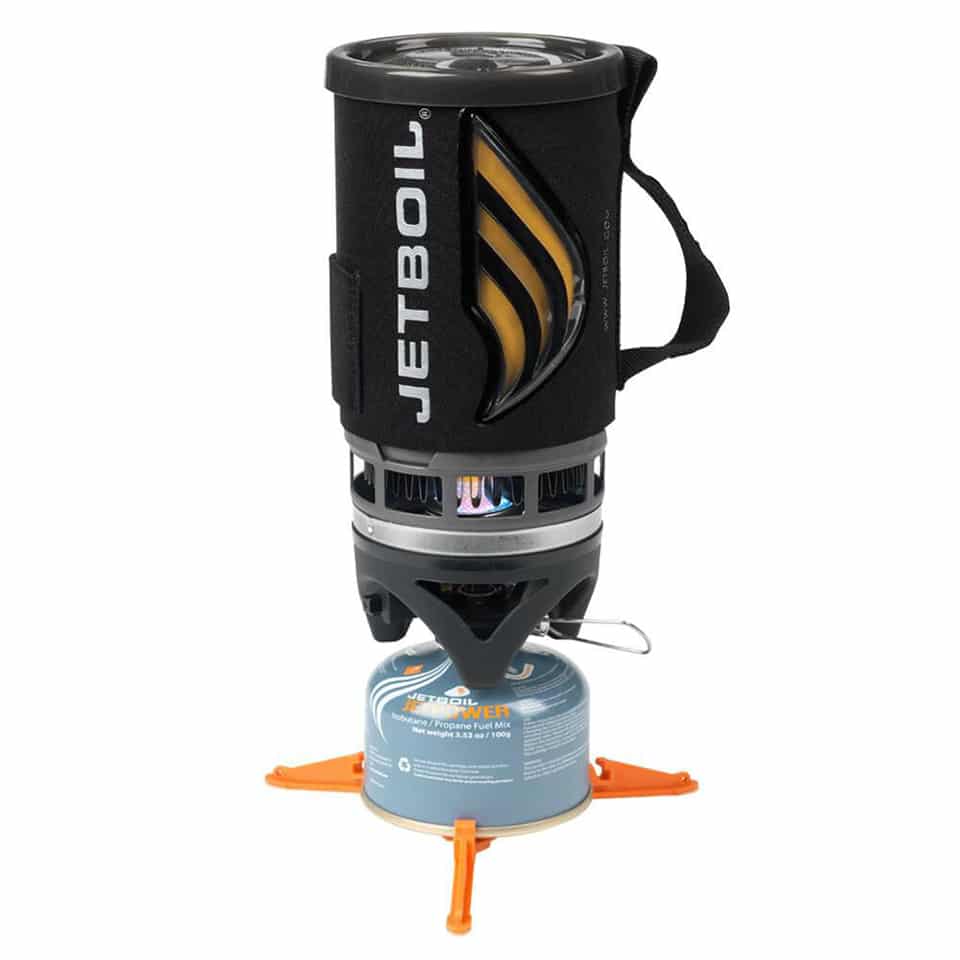 Coffee is probably one of the most important tools I have in my hunting arsenal. The Jetboil Flash Cooking System is a must-have at basecamp. It boils water in just a couple of minutes so that you can make your morning cup of Joe quickly. Just pour some hot water into coffee grounds in a French press or a pour-over camp coffee maker like the GSI Outdoors Coffee Rocket.
A Good Cooler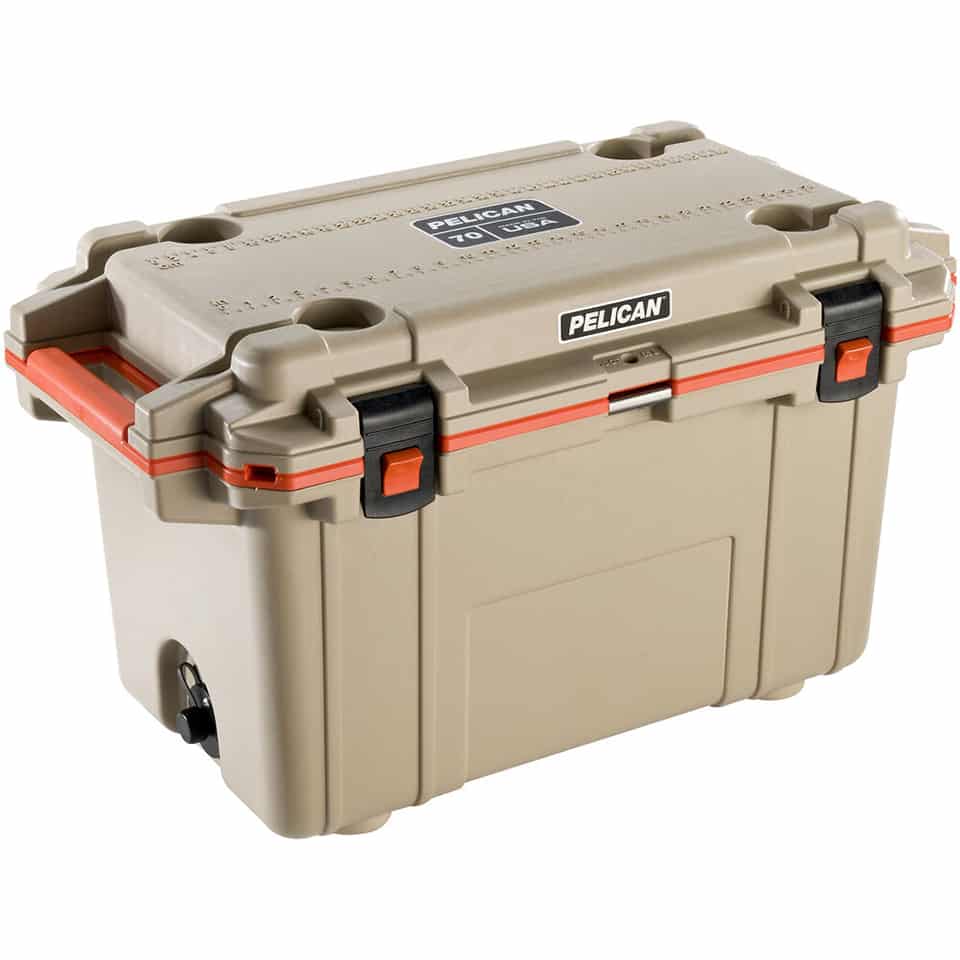 After a long day of hunting, there's nothing better than coming back to a cold can of our favorite beverage. What's even better? Coming back to basecamp where there's an ice-cold cooler with several slabs of ribeye waiting to be grilled on the open flames and a cast iron skillet. The Pelican 70 Quart Elite Cooler has a freezer-grade seal with extreme ice retention so that refrigerated items like meat stay fresh and drinks stay cold. It's a big cooler so you can fit enough meals to last the weekend.
Tunes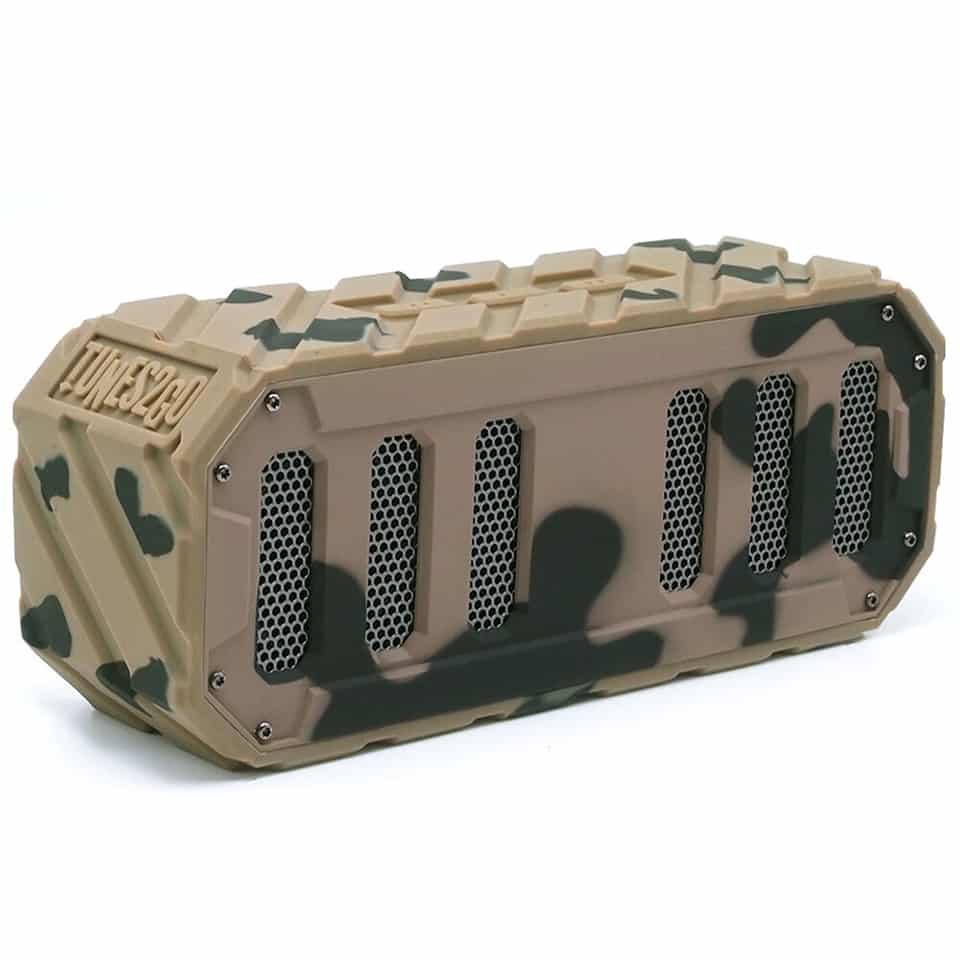 While I do love the sounds of nature, I also love how music can set the ambience. It can help switch gears from "exhausted day of hunting" to "let's kick back and catch up on life!" A wireless waterproof speaker like the Rugged Rocker or the Indoor/Outdoor Bluetooth Speaker or something more lightweight and compact like the ECOXGEAR EcoPebble Lite Wireless Bluetooth Speaker can set the tone around the campfire at basecamp.
Random But Necessary Items
Portable Toilet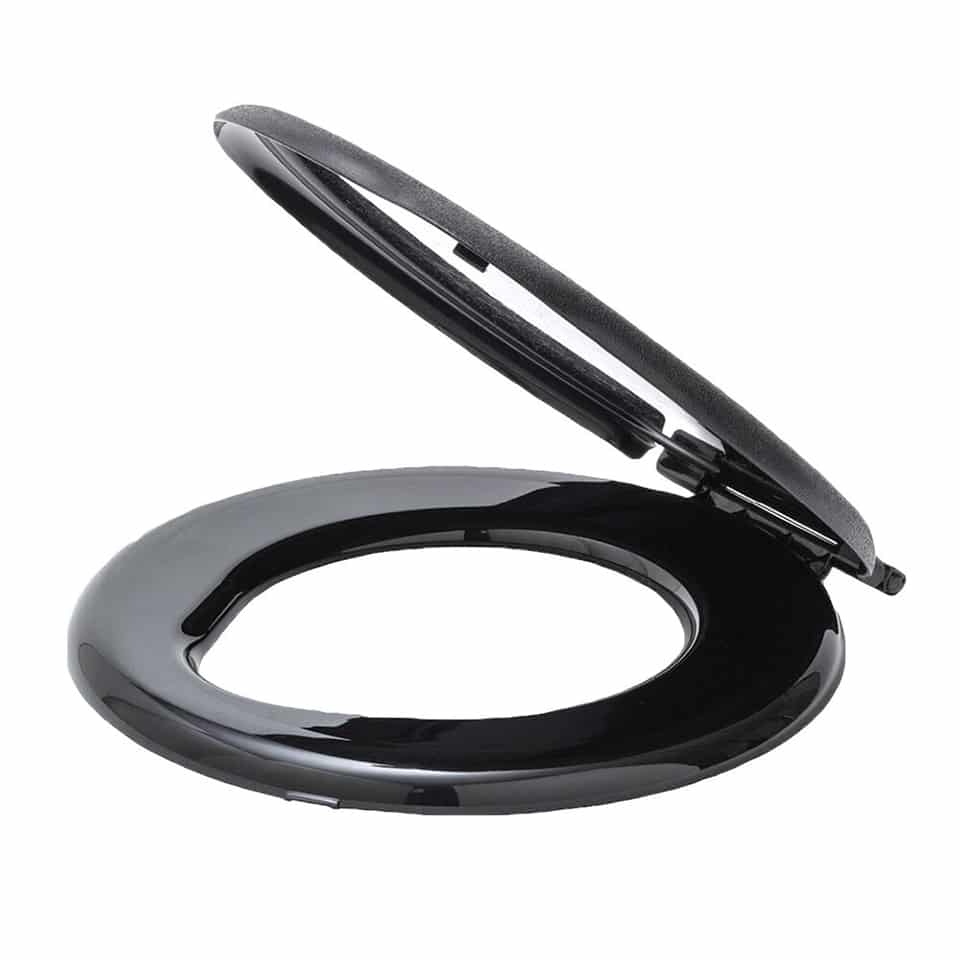 While digging a hole in the woods to do your number two is fine and dandy, nothing beats being able to sit on a toilet. If there's no vault toilet at your hunting camp, consider a bucket with a Luggable Loo Seat Cover. It converts any standard 5-gallon bucket into a portable toilet. Just place a kitchen trash bag in the bucket with the edges hanging over the bucket edge, double bag it if you want, fill it with a little peat moss, snap the Luggable Loo on top, do your business, then dump a little more peat moss on top. At the end of deer camp, you can tie the bag up and throw it away like regular garbage. Just be sure to keep the liquids out and simply pee in the woods. A pop-up tent is the perfect added touch for extra privacy.
Ear Plugs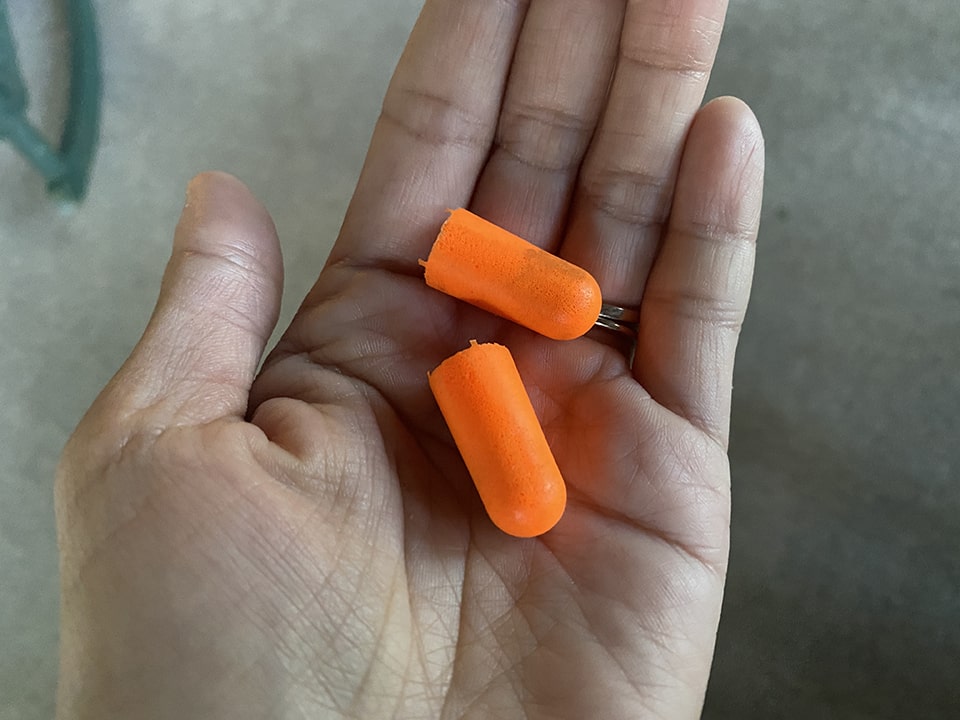 You'd be surprised how many of your friends and family snore. If you truly want a good night's sleep, be sure to pack some ear plugs. The cheap, spongy kind will do. It has been a life saver for nights when I needed good sleep to get up early in the morning and hunt.
I know I didn't cover some of the more obvious hunting and camping essentials, but again, this is a high-level list that covers just a few of my favorite items to pack when my family and I get ready for deer camp. I hope it gave you some new ideas for your upcoming hunting and camping trips. You can check out the latest hunting and camping gear at Camping World and Gander Outdoors.
About Jenny Anderson

Jenny Anderson, known as 'The Girl of 10,000 Lakes' is a young mom, avid angler and outdoors enthusiast. Hailing from Minnesota, there are few places she'd rather be than canoeing in the Boundary Waters, ice fishing on Mille Lacs or enjoying lake life at the cabin. But her love for all things outdoors wasn't something always instilled in her. It's something she discovered later on in life and that's why she encourages everyone to take more detours, step outside your comfort zone and try something new outdoors. View all posts by Jenny Anderson →