Review: Taurus G3c's Got 'All the Things'
Studies show that women still claim the fastest growing demographic for new gun owners, and that they especially want personal defense firearms. The market responds, and Taurus sweetens the deal with an exceptional value for a good, solid gun – the Taurus G3c 9mm Luger Compact. It's a gun that's got "all the things."
Sponsored by Taurus
Taurus G3c 9mm Luger Compact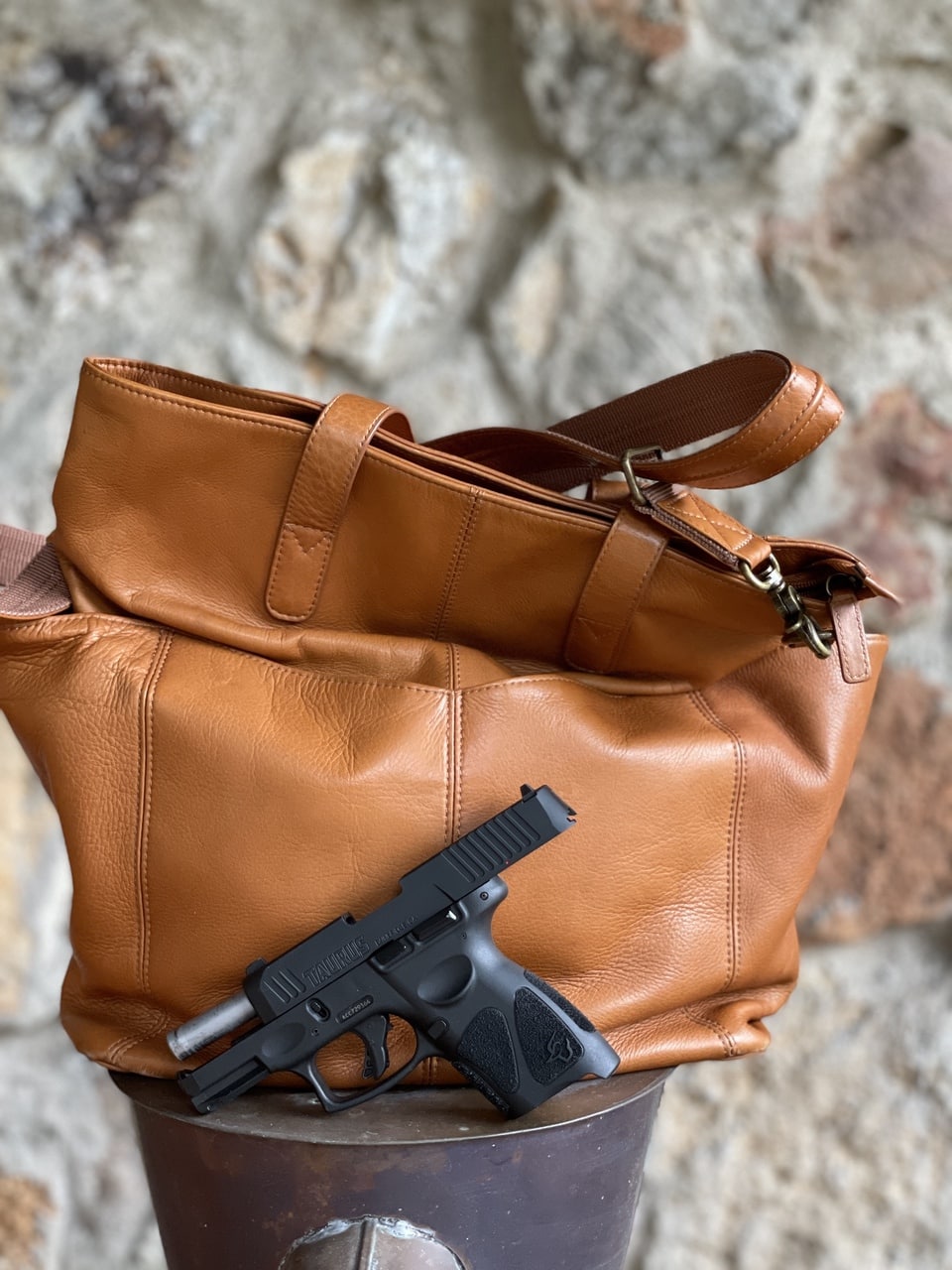 It's not a completely new look or gun. Its cousin is the G2c. Both guns came designed with everyday concealed carry (aka, EDC) in mind. They share a 12-round magazine capability, which is good. Where the G3c veers off is in its addition of front slide serrations. It also comes with metal night sights, with a white painted sight. And, it's supposedly easy to find and add aftermarket sights, if you so desire.
This is a right-handed gun. Period.
One of the big reasons women will like this gun is it has a manual safety. Its MSRP also makes it very competitive with other compact concealed carry 9mm pistols.
The gun has a hammerless, striker-fired single action, with a feature called "restrike" that allows the shooter to pull the trigger again should she experience a failure-to-fire on the first complete trigger pull. OK, you might ask, why would I need restrike? Basically, re-striking the primer of a cartridge will only help if that cartridge has a faulty (but not dud) primer, or if the gun wasn't fully in battery at the first firing attempt. So, it is up to the shooter if she wants to pull the trigger a second time in hopes the round will fire, or to just go ahead and execute the tap-rack-bang (i.e., slap the bottom of the magazine into its well, rack the slide to eject and chamber a new round, aim and pull the trigger) drill that should be familiar to everyone who fires a semiauto handgun.
It also has these features:
3 magazines with 12 round capacities
Overall length of 6.3 inches
Overall height of 5.1 inches
Overall width of 1.2 inches
Weight unloaded: 22 ounces
Slide finish: Tenifer (a proprietary case hardening process) matte black
Barrel finish: stainless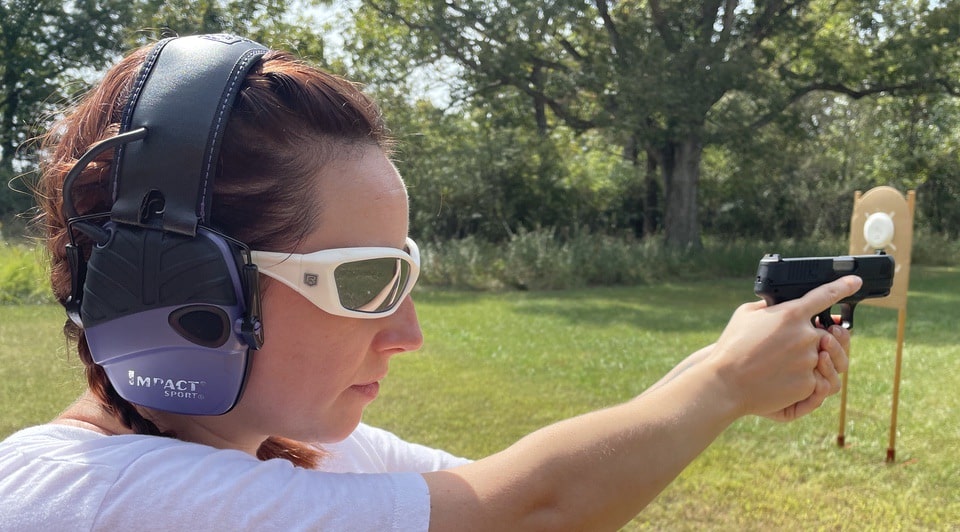 Range Time
Accuracy testing occurred during one session on the range, at seven yards, fired manually using a Caldwell "The Rock" shooting rest for support. The test results shown below are in inches, and are from three groups of five shots per ammo.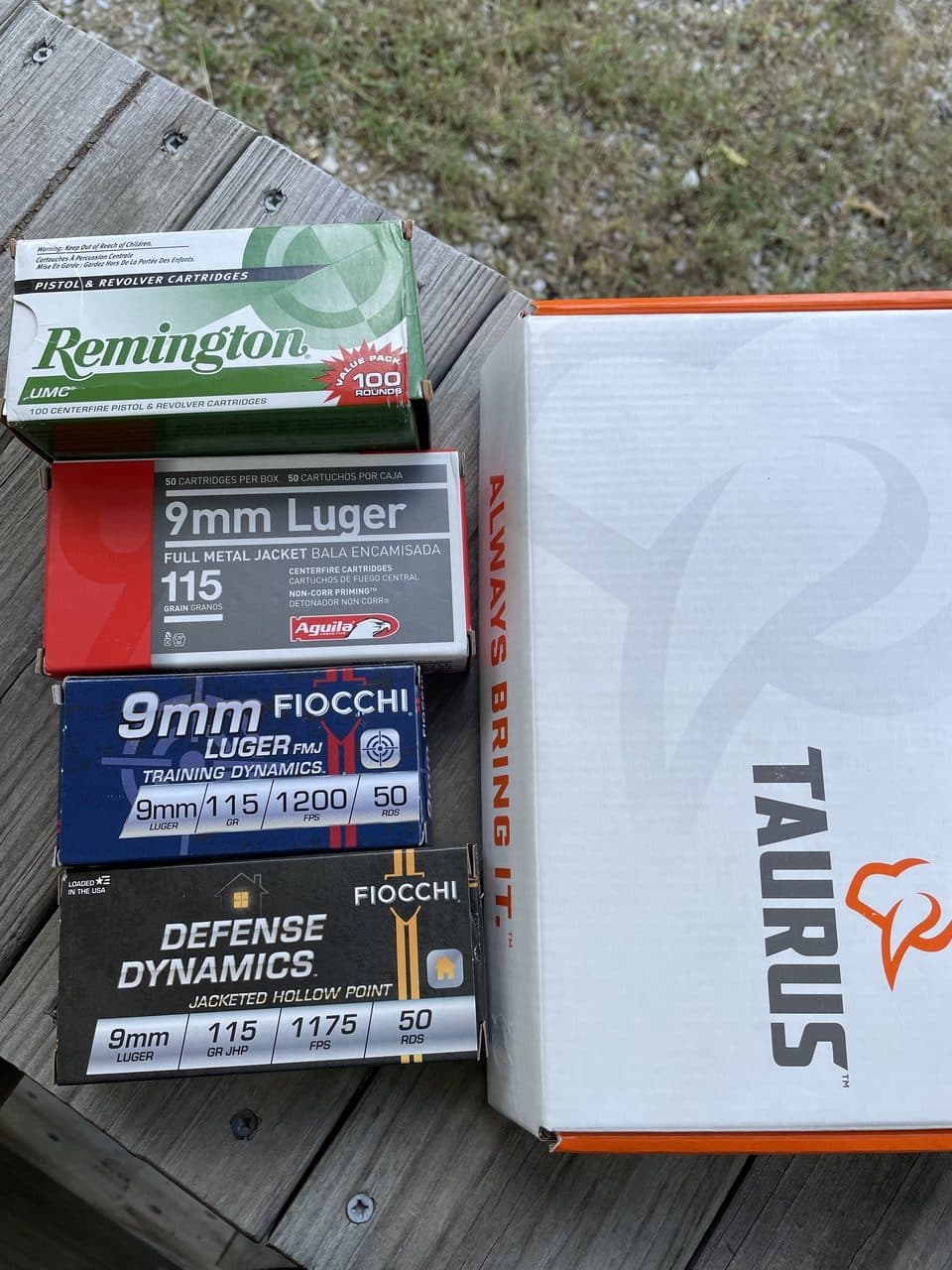 Here are the results from the various types of ammo. Group sizes are in inches.
Aguila 9mm Luger, 115 grain, full metal jacket: largest group – .75; smallest group – .5; average of three groups – .67
Fiocchi Luger FMJ Training Dynamics, 115 grain, full metal jacket: largest group – 1.25; smallest group – .5; average of three groups – .83
Remington UMC, 115 grain, full metal jacket: largest group – 1.25; smallest group – 1.0; average of three groups – 1.17
Fiocchi Defense Dynamics, 115 grain, jacketed hollow point: largest group – 1.0; smallest group – .5; average of three groups – ..83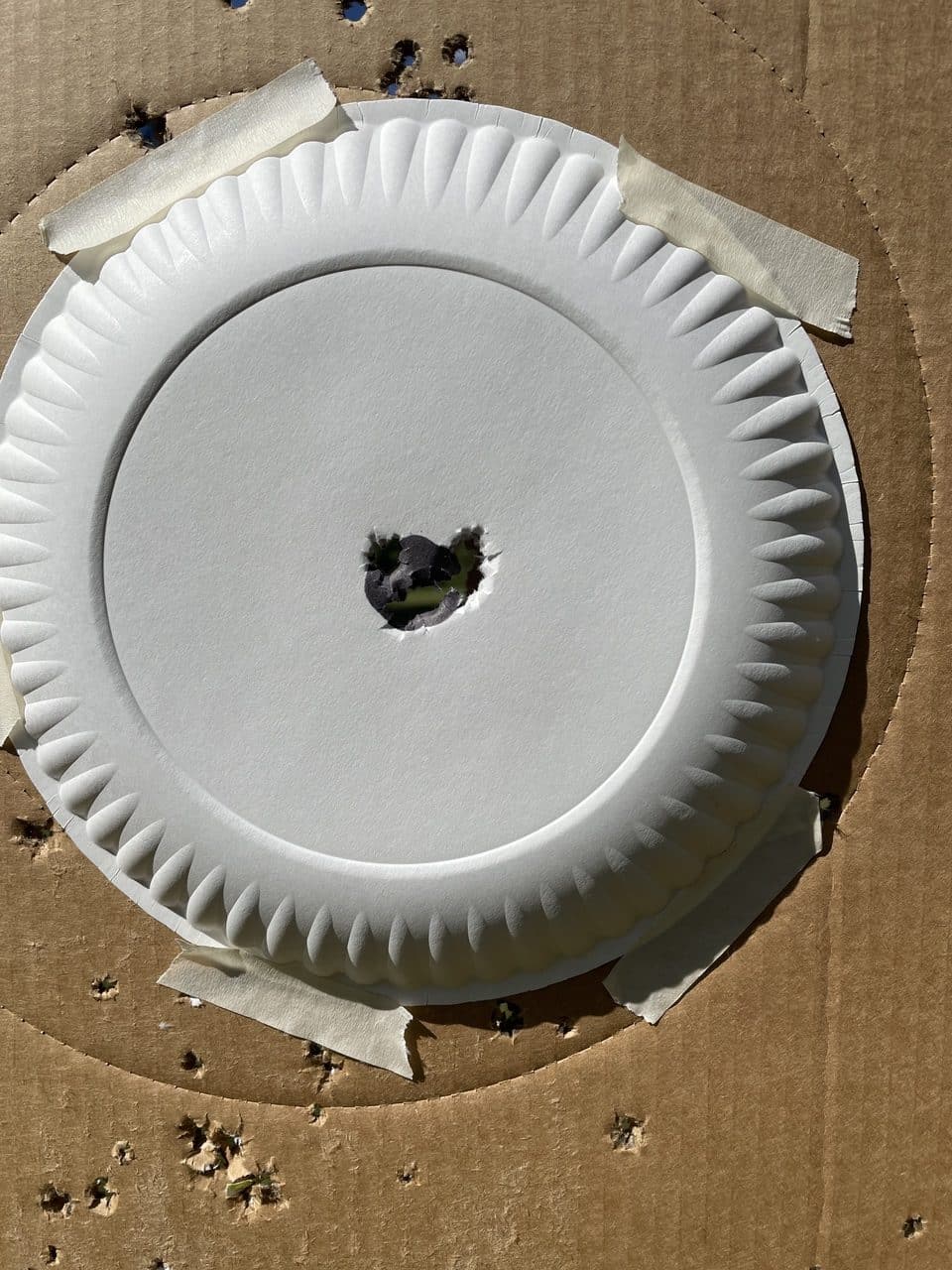 More Range Time with the Taurus G3c
After accuracy testing it, I revisited the range again with my daughter-in-law, who immediately saw success with this gun. She doesn't shoot very often, has her concealed carry license and carries a Smith & Wesson EZ Shield in a .380 caliber. She liked this gun, a lot – so much that I believe it's on her must-get list. My son (her husband) really liked the price point and the accuracy of it.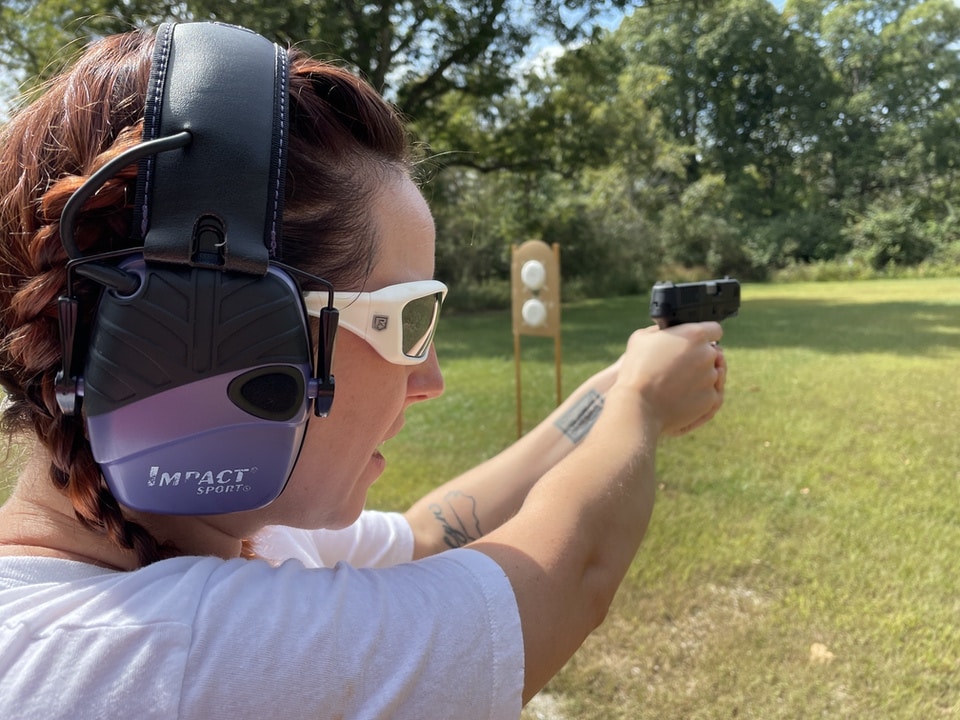 My husband, the trigger snob, believes this trigger rivals or out competes competitor's triggers because of its light initial takeup, consistent engagement "feel," low pull weight, and short reset. He fired the break-in rounds through the gun for me, and noticed an initial tendency for the trigger to return to its long reset position occasionally during a firing string. Was that because of the restrike feature of the trigger? I dunno, but the tendency went away after the first 50 rounds or so.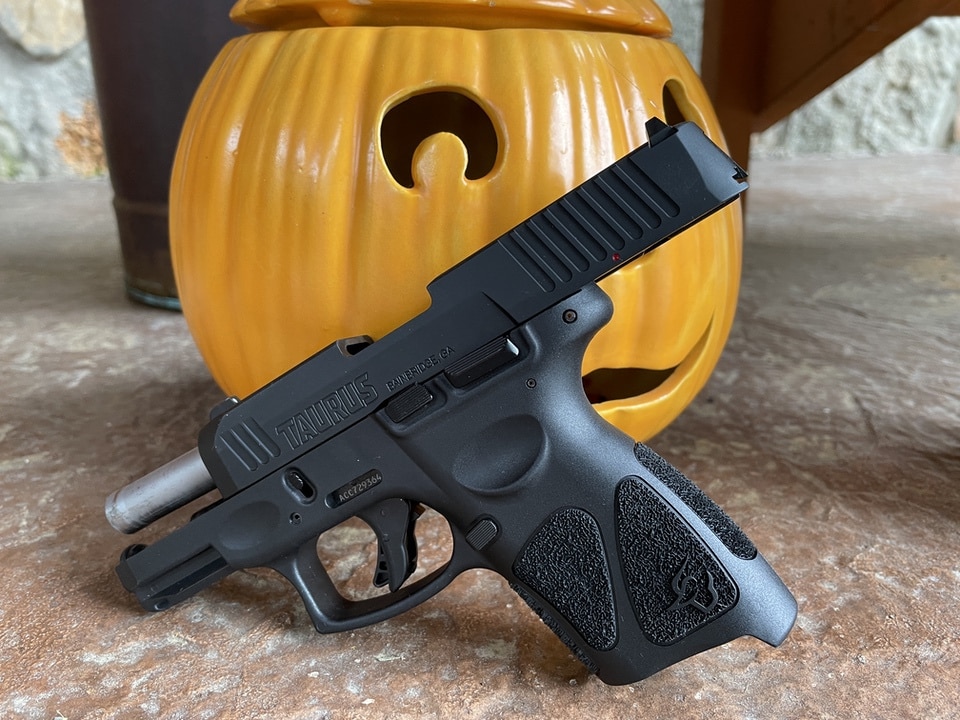 For its budget price, the Taurus G3c has "all the things": safety, accuracy, easy maneuverability, clean lines and no nonsense.
MSRP: $339.65
Read more about the Taurus G3c here.
About Barbara Baird

Publisher/Editor Barbara Baird is a freelance writer in hunting, shooting and outdoor markets. Her bylines are found at several top hunting and shooting publications. She also is a travel writer, and you can follow her at https://www.ozarkian.com. View all posts by Barbara Baird →