Chocolate Butterscotch Pecan Apple Slices
Have you ever started a recipe with the intentions of making one thing, and wound up making something very different? That is what happened to me recently. I set out all of the ingredients and attempted to make Caramel Apple Slices. However, I wound up with Chocolate Butterscotch Pecan Apple Slices. Hmm.
I'm thankful that my treat making took a hard left — the end result is delicious. Read on to learn a little about the experience, and to discover how to make this great fall dessert.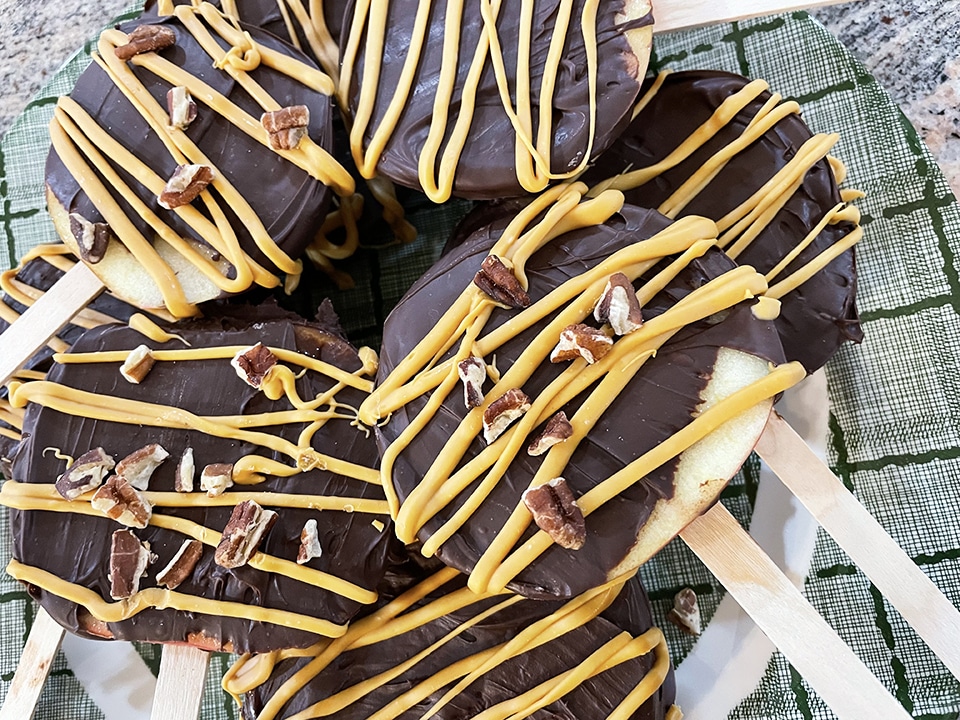 Apple Slice Treat Ingredients
2 extra large apples (I chose Honey Crisp)
2 cups semi-sweet chocolate chips
1/2 TBSP Crisco + 1/4 TBSP Crisco, divided
Popsicle sticks
1 cup butterscotch chips
1/2 cup chopped pecans (optional)
Arrange your ingredients, and wash and dry your apples. Line a cookie sheet or tray with waxed paper (parchment also is fine).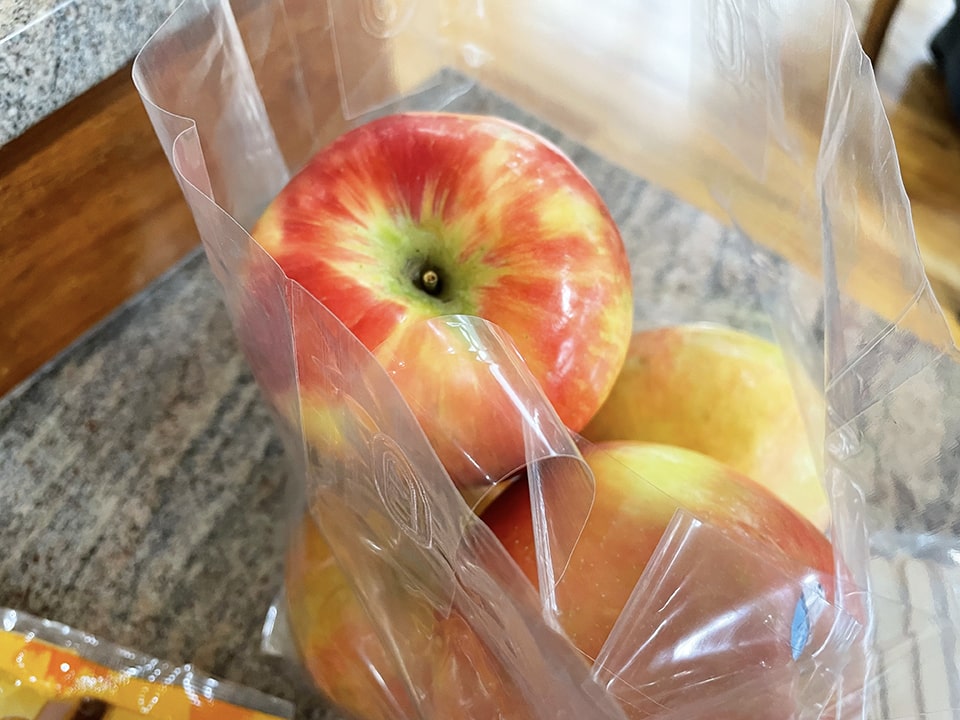 How to Make Chocolate Butterscotch Pecan Apple Slices
1. Cut your apples into 1/2- to 3/4-inch thick slices. Use your knife to start a small hole in the base of the slice, and insert a popsicle stick into that hole. Repeat for all slices. I was able to get eight good slices out of those two extra-large apples.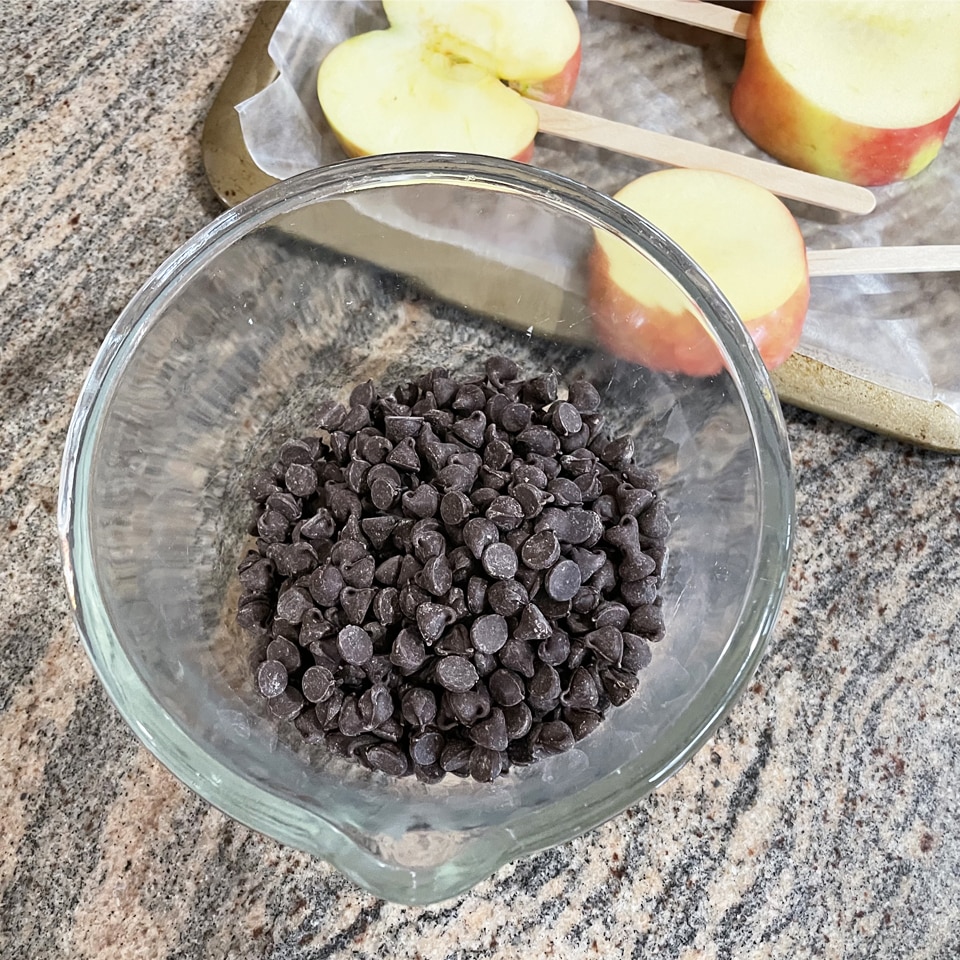 2. Pour your chocolate chips into a microwave safe bowl. Microwave in 30 second intervals, stirring after each one, until your chocolate is melted. Take care not to burn your chips.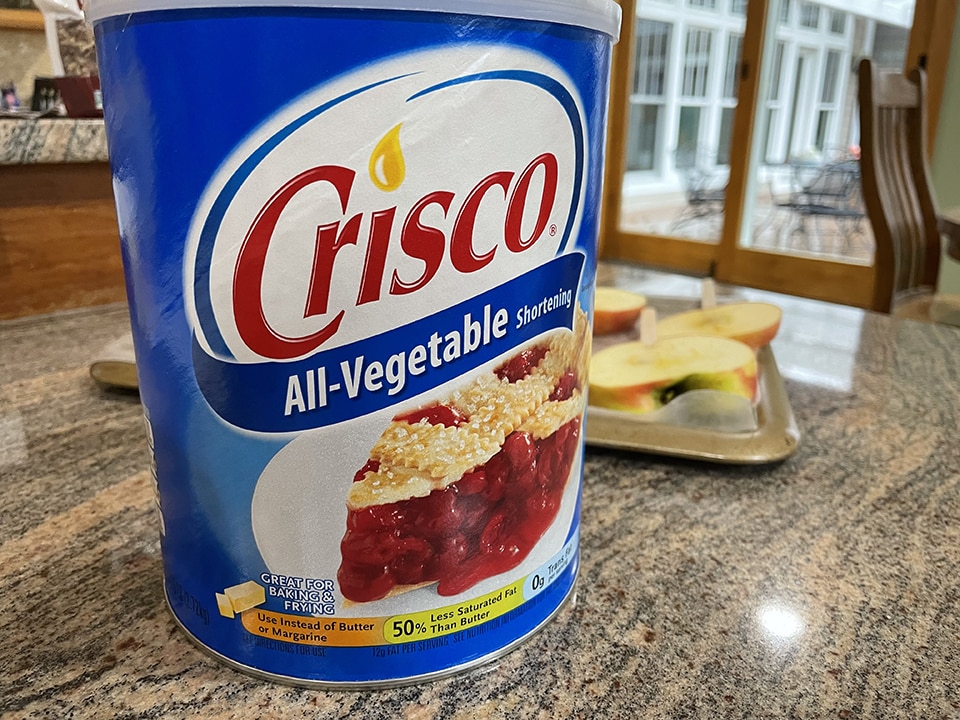 3. Dip out a half tablespoon of Crisco (you can also use unrefined coconut oil). If you're like us and buy the economy-size tub of Crisco, be careful not to drag your knuckles through the shortening as you dip. Yuck.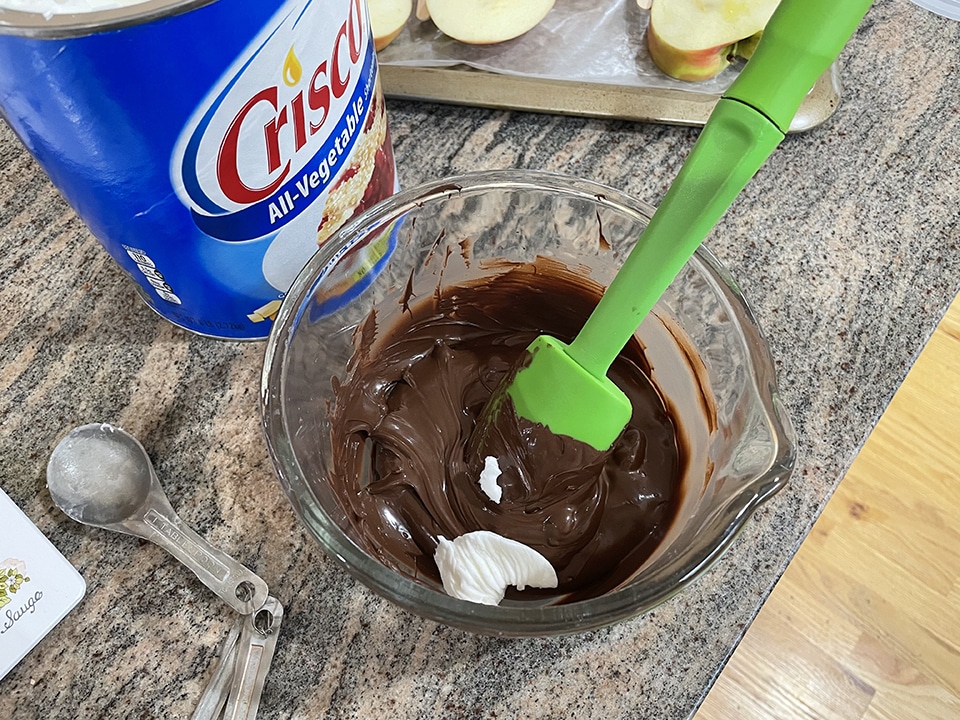 4. Add the shortening to your melted chocolate.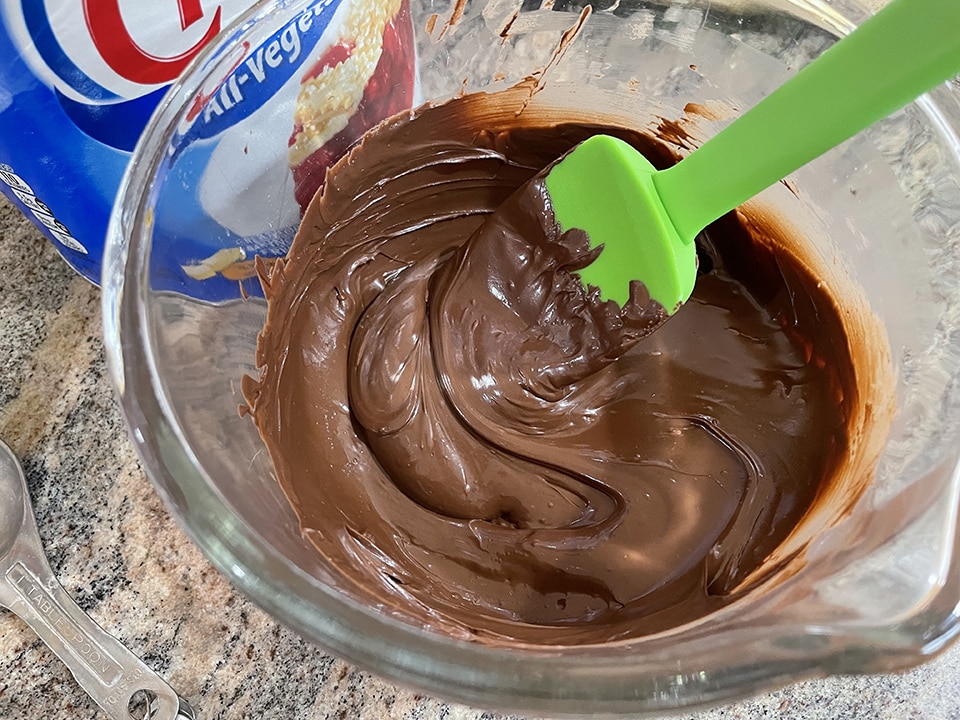 5. Stir until smooth.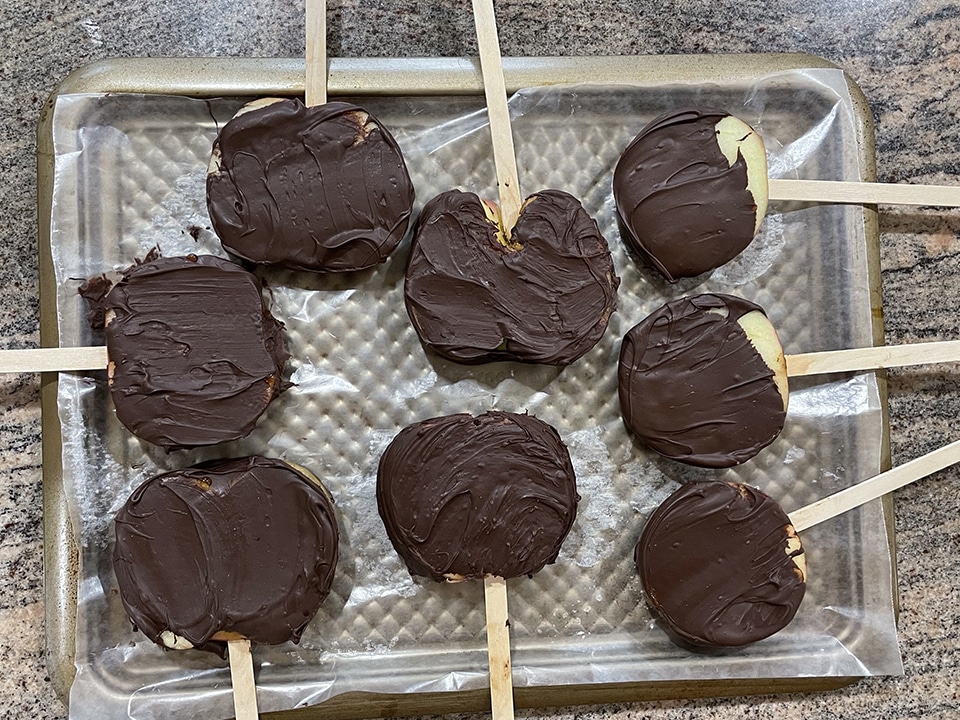 6. Use paper towels to blot any liquid from both sides of your apples slices. Then, dip / smooth the chocolate over all sides. Next, place slices on tray to harden.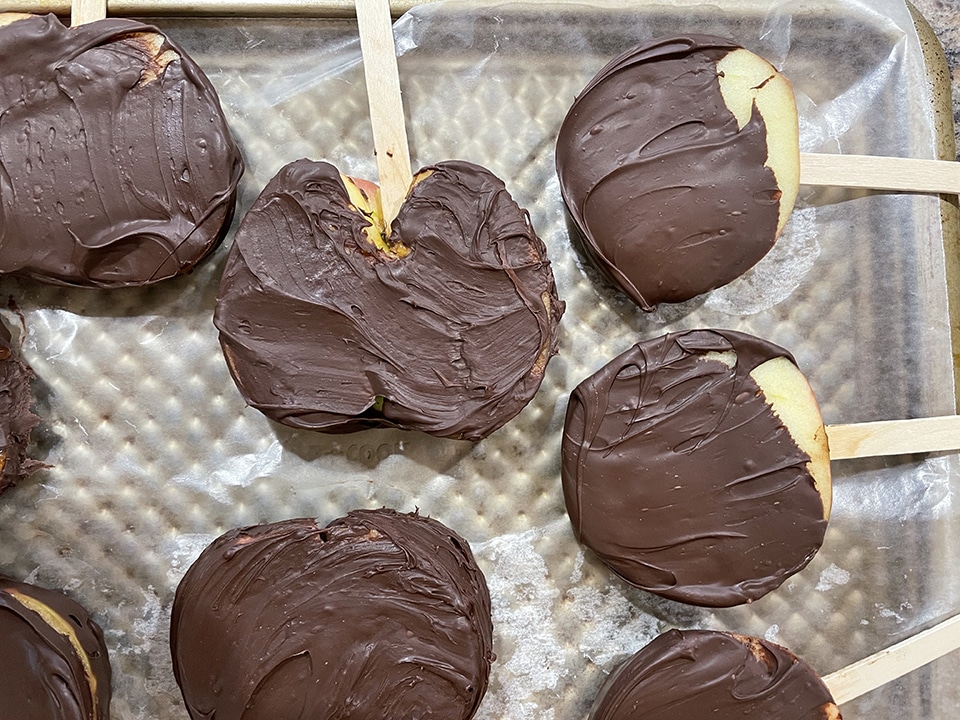 Some of the apple slices didn't get fully covered in chocolate, and some chocolate parts had to be more spooned-out than dipped out. This is all OK!
7. While your apple slices are cooling and hardening, pour your butterscotch chips into a clean, microwave safe bowl. Microwave until melted, using the same guide as for the chocolate chips. Add a quarter tablespoon of Crisco, and stir until smooth. Drizzle over your apples slices, and push-in chopped pecans (if you please).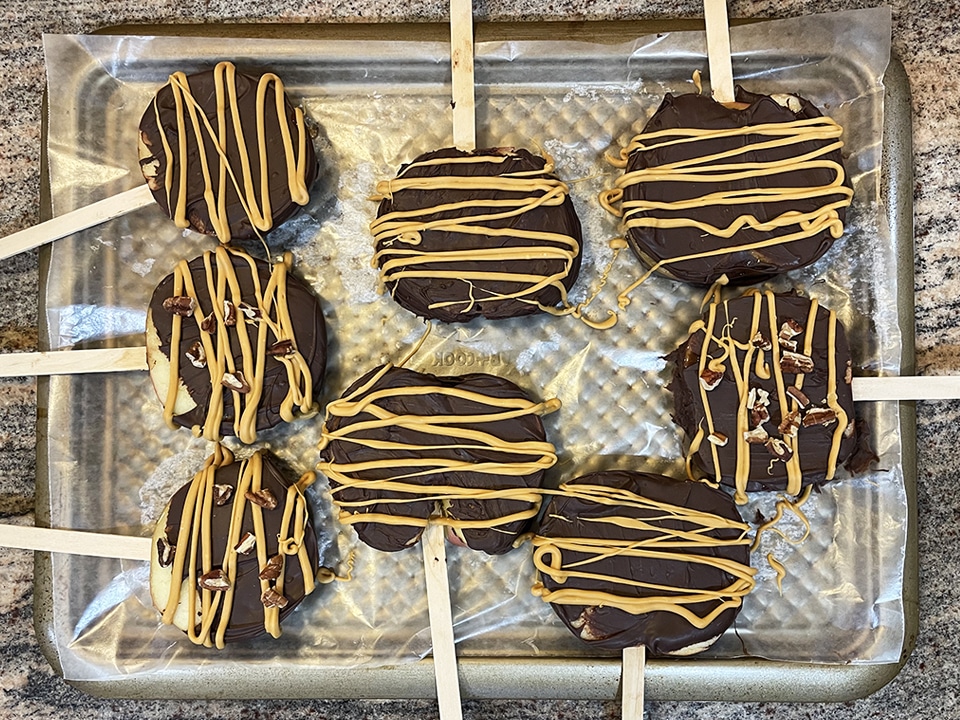 Voila! I will definitely make these again. The combination of apple and chocolate is really, really good. Be sure to eat your Chocolate Butterscotch Pecan Apple Slices the same day as they're made. That is when they taste the best!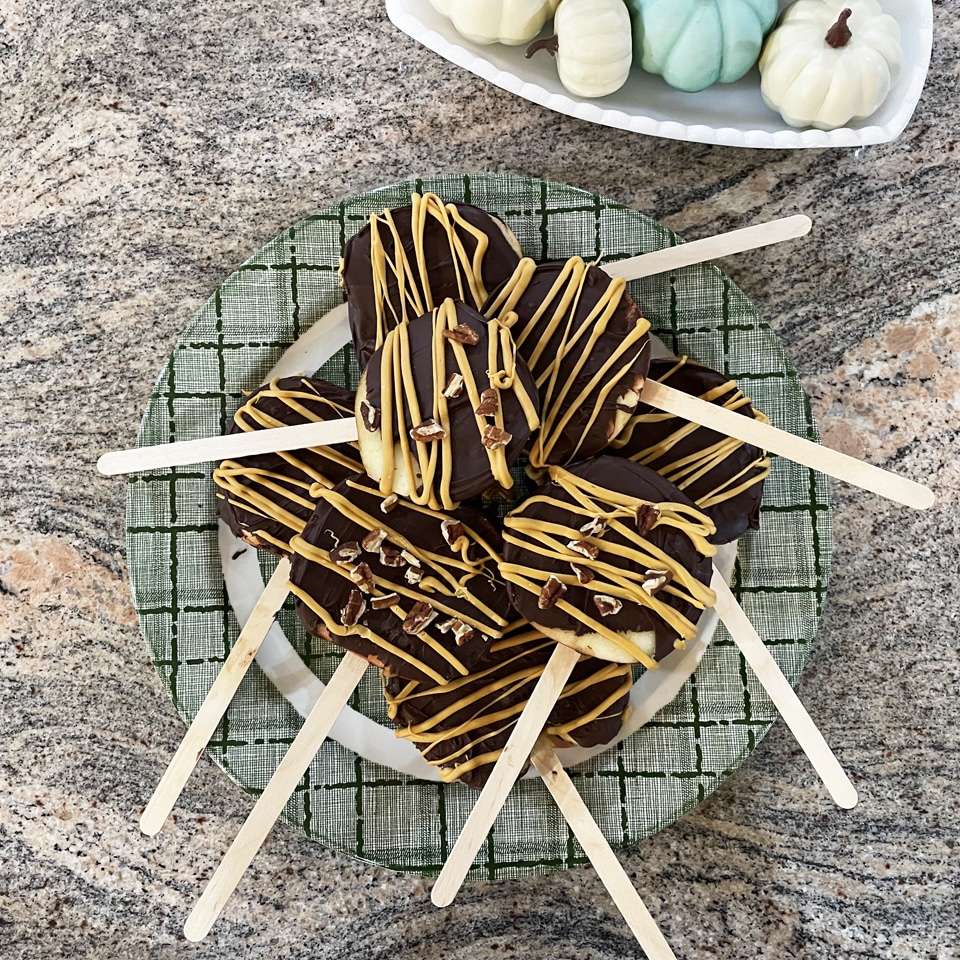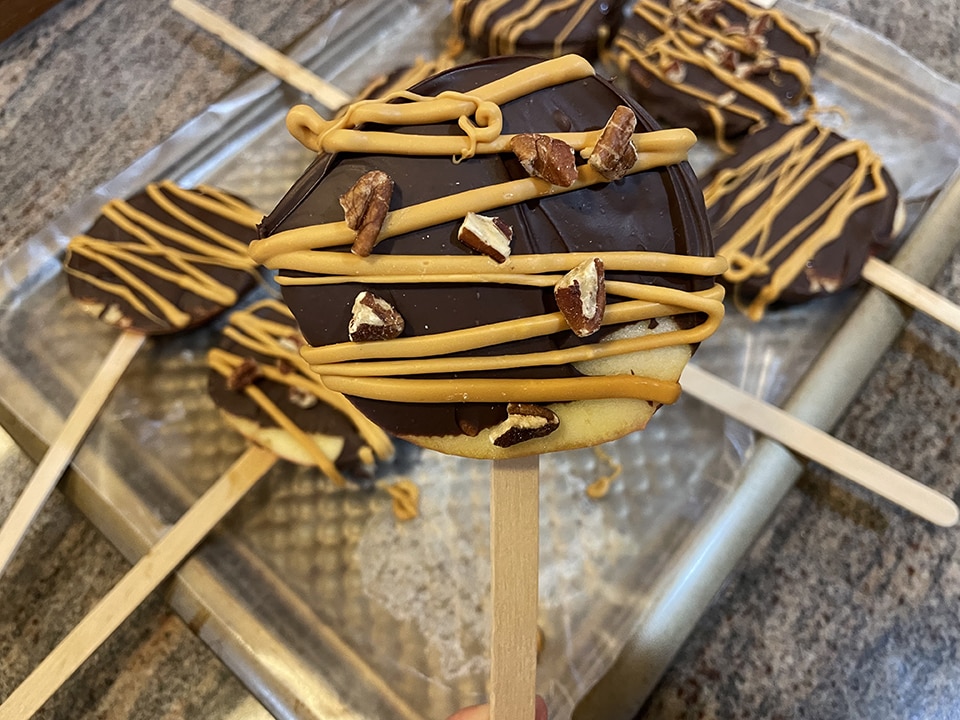 What Went Wrong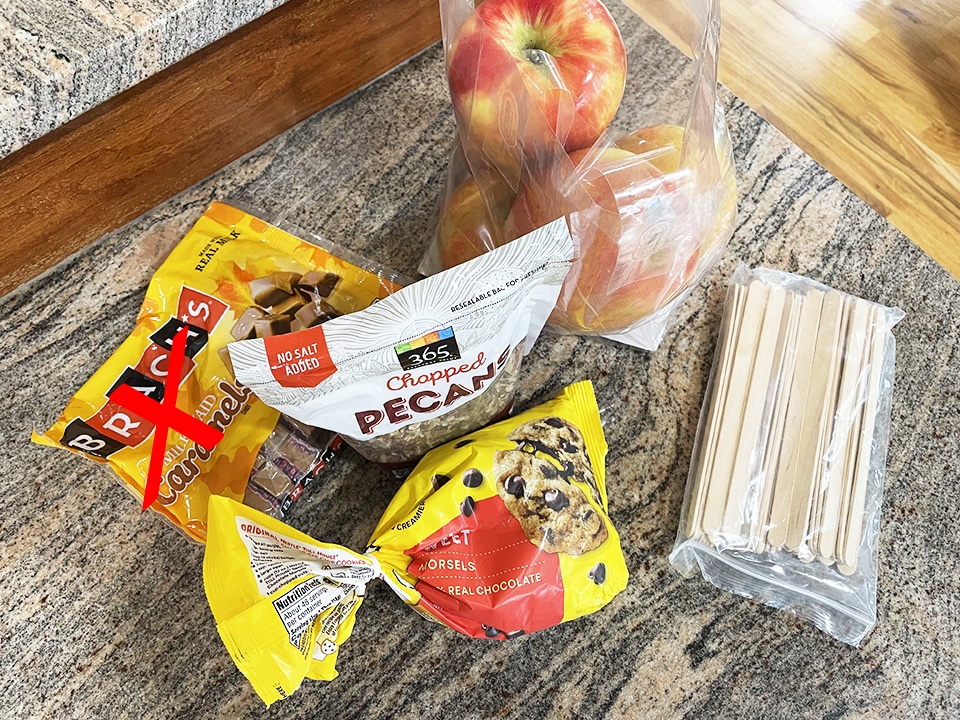 Why did I make the Chocolate Butterscotch Pecan Apple Slices instead of caramel ones? Quite simply — my caramels refused to melt. I first tried melting them (very carefully) in the microwave, and that didn't work. So, I broke out the double boiler and peeled a fresh batch of caramels from their wrappers. The water boiled, low flame flickering, and I watched and waited. These suckers just never melted. I may have to take that up with the people at Brach's.
While waiting for the caramels-that-never-melted, I researched various apple slice recipes on Pinterest. I noticed a few that cautioned against using caramel as the main "covering" for the apples, because the liquid from the sliced apple can weep out and cause the topping to just slide right off. Because of this tip, and my strangely-dehydrated caramels, I switched the base topping to chocolate. I also made sure to towel-dry the apple slices before dipping them. I saw a little bit of weepage, but nothing major.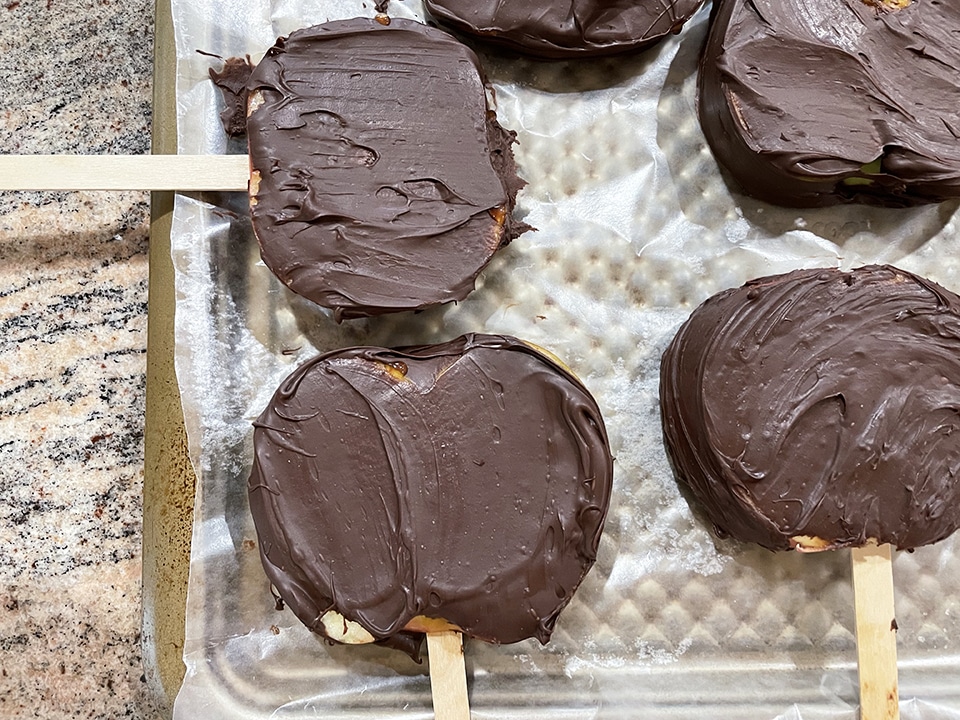 [mv_create key="6″ type="recipe" title="Chocolate Butterscotch Pecan Apple Slices" thumbnail="https://www.womensoutdoornews.com/wp-content/uploads/2021/10/Apple-Slice-Treat-feature.jpg"]
More Cooking Adventures at The WON
Want more from The WON kitchens? Check out the wild ride of this "Wild Child" recipe, or take a dip with our Great Green Tomato Relish. Happy cooking!
About Jackie Richardson

Jackie Baird Richardson is an interior designer, editor at The WON and avid junker. Watch for her design tips and occasional crafting ideas, bringing the outdoors indoors. View all posts by Jackie Richardson →