Crimson Trace Launches RAD Red Dot Optics
Crimson Trace (CT) has grown as a brand in recent years, and you are going to know their name for more than lasers. The newest launch is their RAD (Rapid Aiming Dot) red dot optics! While CT has brought out two full lines of hunting and tactical scopes, known as Brushline and Hardline respectively, the RADs are all new for 2021. At a launch event at Gunsite Academy this September, Crimson Trace introduced the RAD – proving its tagline, "Failure is not an option," isn't just a tagline; the engineering behind these red dots gives that tagline weight.

Sponsored by Crimson Trace
Why a red dot?
Many gun owners prefer to shoot with a dot for various reasons: whether due to poor eyesight and acquiring a pistol sight picture, or perhaps they just like the speed that a dot brings to pistol shooting or close carbine work, or maybe they are one of the millions of first-time gun owners who just wants to feel comfortable.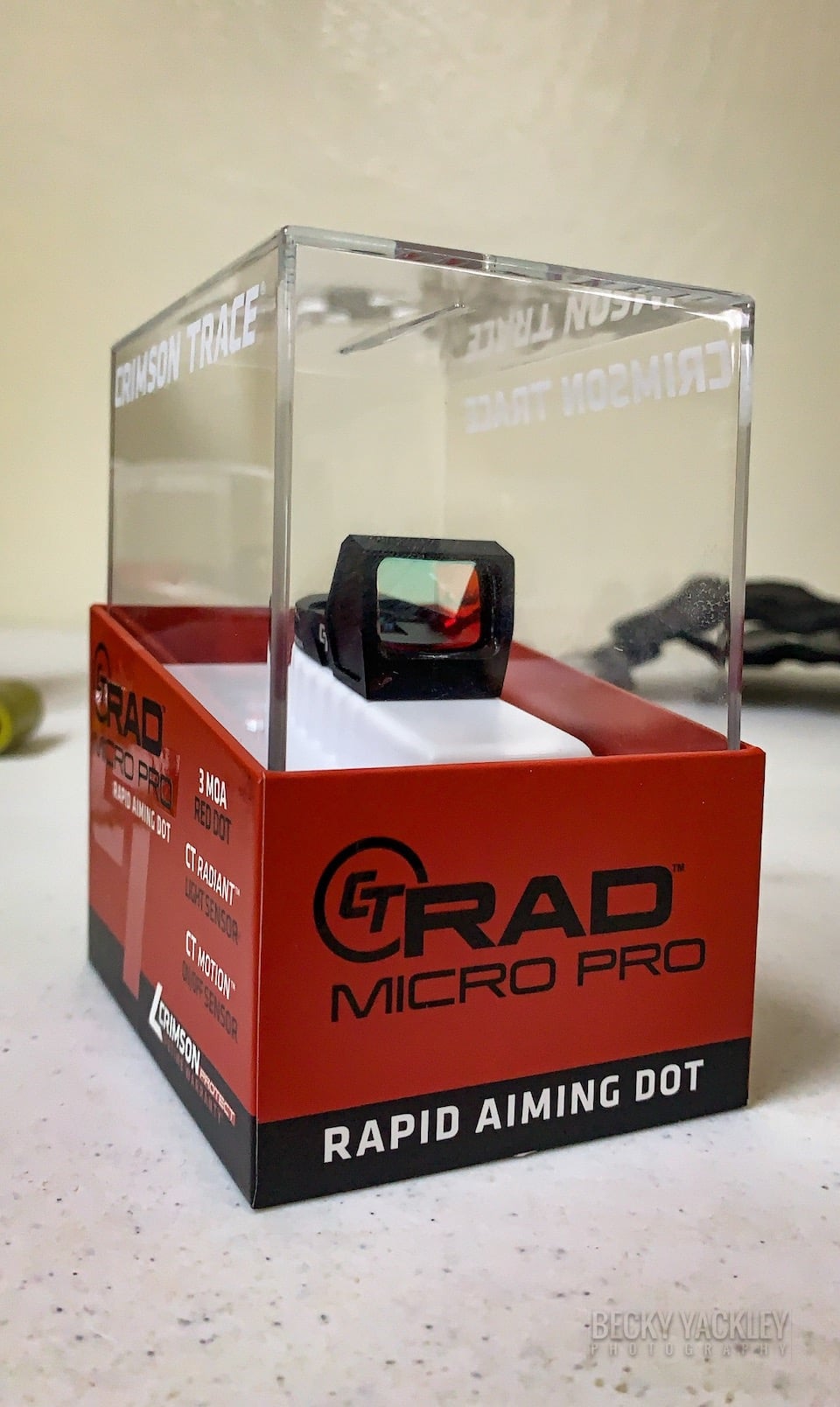 What's new about them?
The things that CT has done to their RAD design to improve on what's currently available in the market show that CT is listening to feedback, looking at what's available and researching how to make a better product.
RAD Size
The first item to note is the size. RADs come in three sizes – RAD Micro, RAD and RAD Max. Each RAD comes in a Pro version as well.
The Pro models have two sensors: the CT Radiant sensor for light, and the CT Motion sensor that activates the light as you pick it up, making CT's "shake to wake" something to conserve your battery, as well as adjust to the ambient light.
Full Line of RADs
The reason that size is a big deal is that many individuals, as well as law enforcement agencies, are beginning to transition to red dot optics instead of, or in addition to, iron sights. For people who do not train daily with their handguns, a dot is a great option and can give them confidence.
The RAD Micro gives a gun owner the option of mounting a red dot on most compact handguns. It's compatible with the Shield RMS and Jpoint.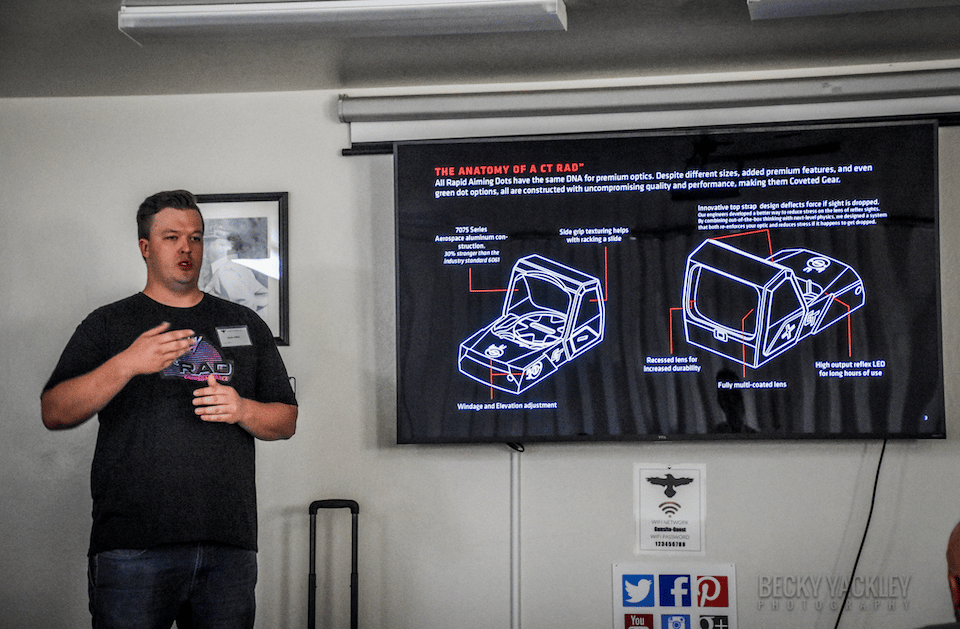 The larger RAD and RAD Max versions offer a large field of view and can be run on a full-size handgun. The Max complements a rifle, AR pistol or PCC. It can even attach to a shotgun. The footprint is compatible with the Docter pattern, and you can see the photo below for reference.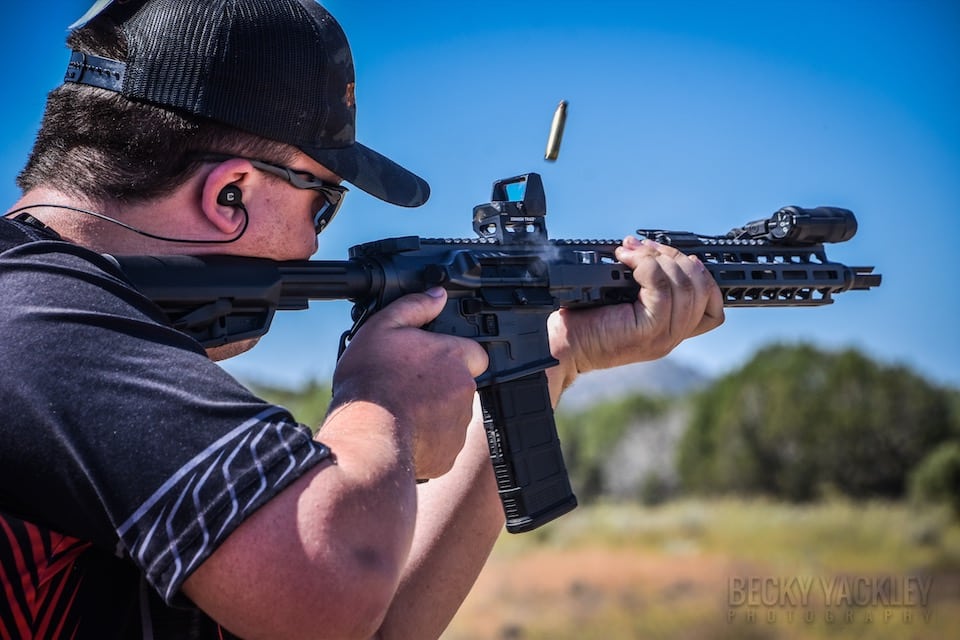 RAD Construction
The construction of the RAD optics is where the engineers at CT really put in the work. Not only does the 7057 aircraft grade aluminum position the RAD's materials at 30% stronger than the industry standard, how that material is used is also important.
The glass is protected by the innovative top-strap design that no other optic on the market has in terms of the protection that its design affords: it was purpose-built to deflect force if the optic is dropped. The flat of the top strap drives energy away from the lens and toward the uprights, if a drop occurs.
The glass also is recessed, to further protect it from scratching, as well as to help keep light from hitting the glass in settings where it might be an issue.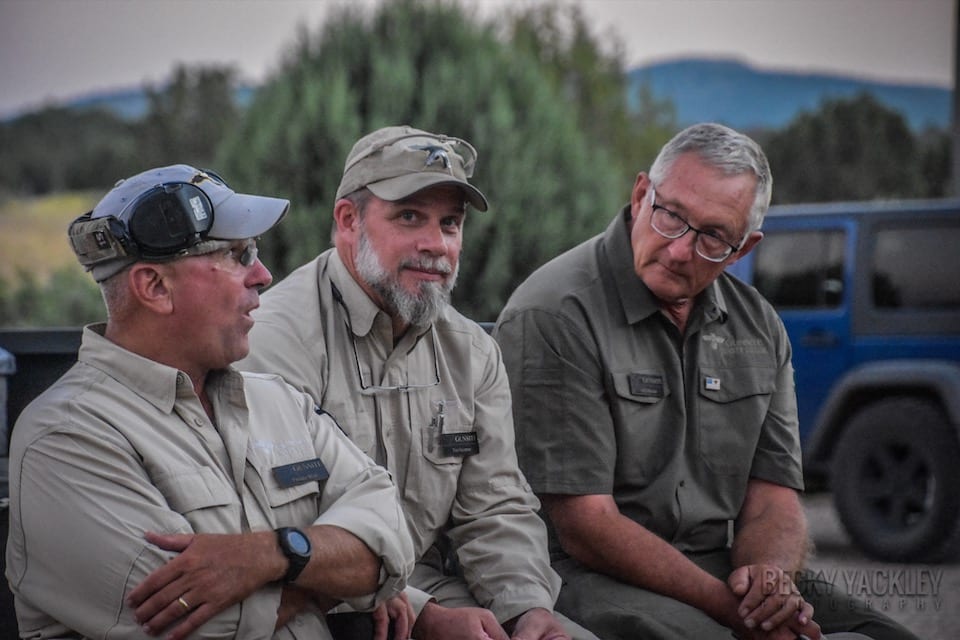 The forward-facing CT Radian Sensor on the RAD is another piece of optics wisdom that the engineers added. Many optics that sense the ambient light and adjust automatically have a sensor facing you (the person behind the gun), not what you see through the optic. This can cause auto-adjusting optics to only brighten to a setting much dimmer than needed, because they are not sensing the ambient light in the direction they are pointed. (This can be problematic if you are going into or out of highly contrasted environments, like dark indoors to bright daylight.)
The sensor on the RAD Pro models will allow your optic to save battery life by sensing the light in the direction it's pointed and adjust accordingly.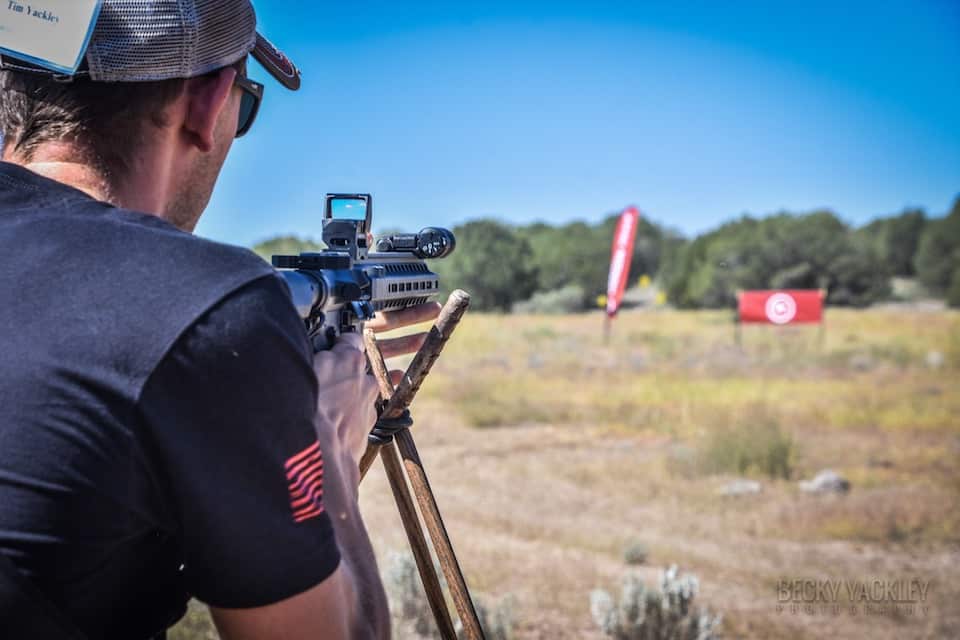 Colors
RADs come in two colors – red and green. This is a big deal to consumers looking for a green dot. But why would you want your red dot to be green? Well, for one reason, green is in the spectrum of light that is easier to see, whereas red is more difficult for the human eye to pick up in bright daylight. However, red is often superior to green at night. Green though, can also usually be used with night vision (double check with your particular NV manufacturer for compatibility).
Glass
The glass in the RAD comes "fully multi-coated." For the layperson, this means that the glass has some cool stuff going on to help it transmit light, and color and also, to keep it from getting scratched.
The glass without coatings would lose about four percent of light per side. With the coating, it's down to two percent per side. CT also added a notch filler coating to help reflect only the color of light that your LED emits: for red, it reflects light in the 635 to 665 nanometer wavelength and is why you see a slight red tint to the lens, and for green, the coating reflects light in the 515- to 530-nanometer wavelength.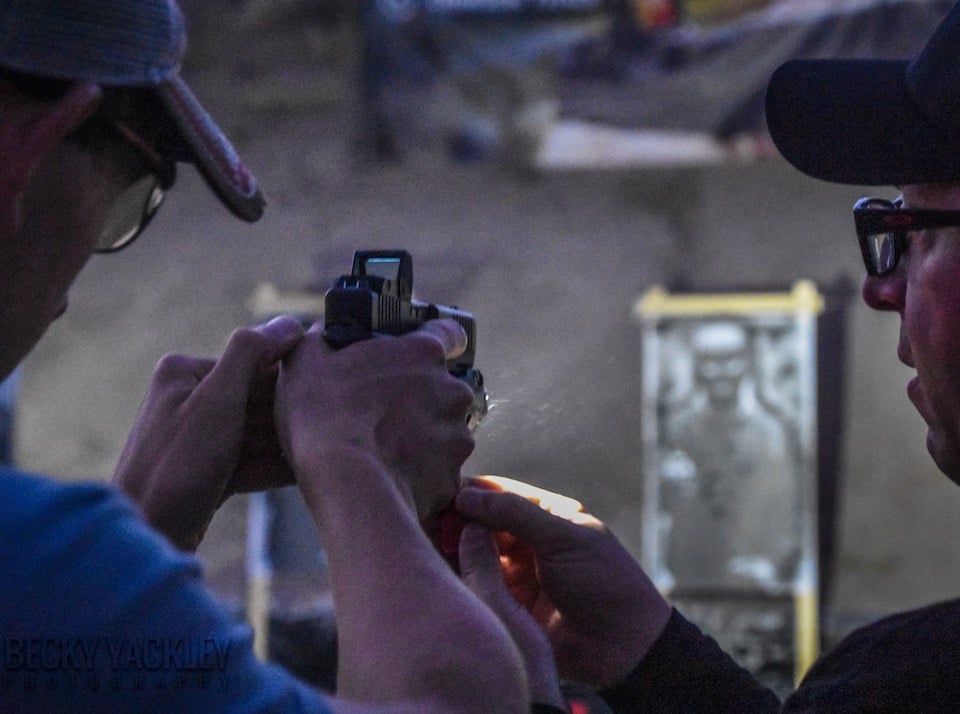 High Output Reflex LED?
What does that mean? It means the RAD is bright and crisp.
RAD Battery Life
Another great feature in CT's RADs is battery life. All RAD models come with a CR1632 battery. They all have run time on a single battery of 20,000 hours for red and 7,000 hours for green. The RAD and Rad Max have a top access battery compartment. The RAD Micro has a bottom access compartment; in keeping with the small size, the Rad Micro received everything that could be done to minimize its size and weight.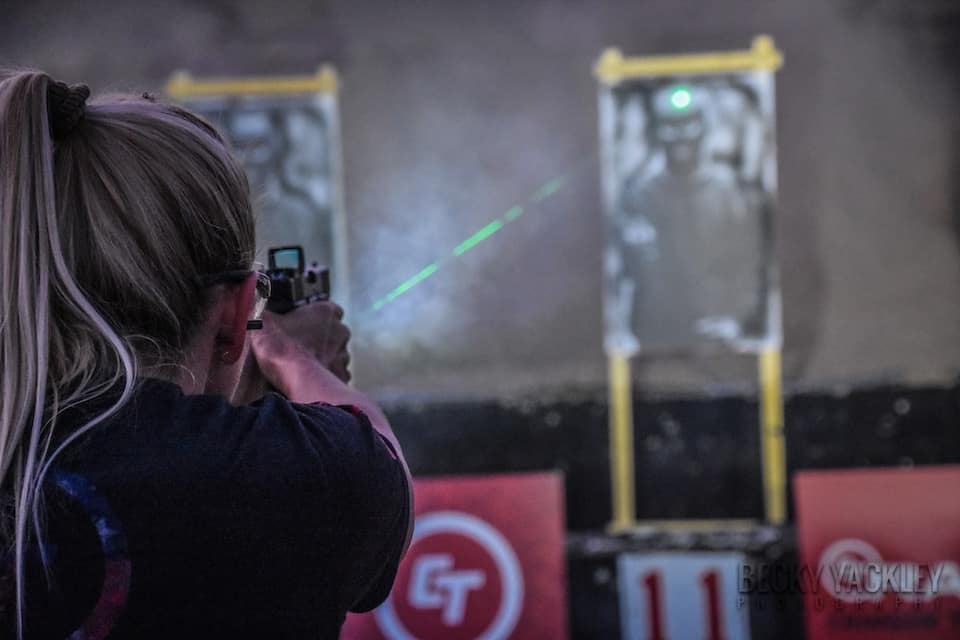 Warranty
RADs have a lifetime warranty. The electronics have a three-year warranty.
Price Points
The RADs are set to retail from $224.99 for the RAD Micro to $449.99 for the RAD Max Pro.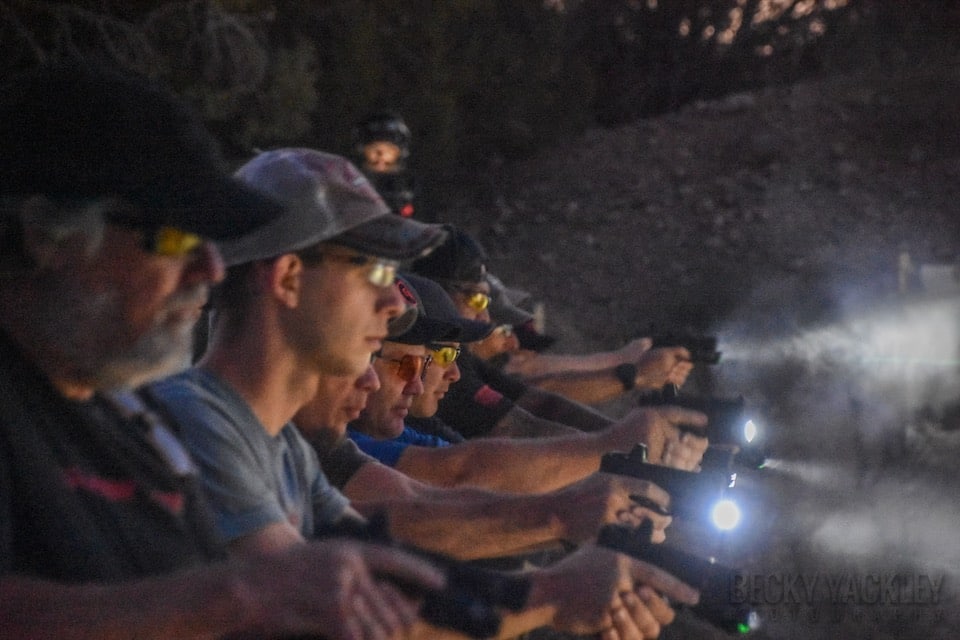 Launch Tests
We used the RADs at the launch event in both bright Arizona sunlight and while night shooting. I was impressed with their performances across the board and will likely run the RAD Max Pro on as many platforms as I can. The field of view is large, which is what people are looking for who want to acquire targets fast.
My Opinion
One really tiny, but important design item that I appreciate as a competitor is that the side of the optic that would be against my body in a holster has only the + or increase brightness button. I've had optics in the past that had a + / – on the same side (body side), and it turned my optic off in a match. When I drew my pistol, I had no dot – which is not a good place to start. So, this is one tiny component of design I love.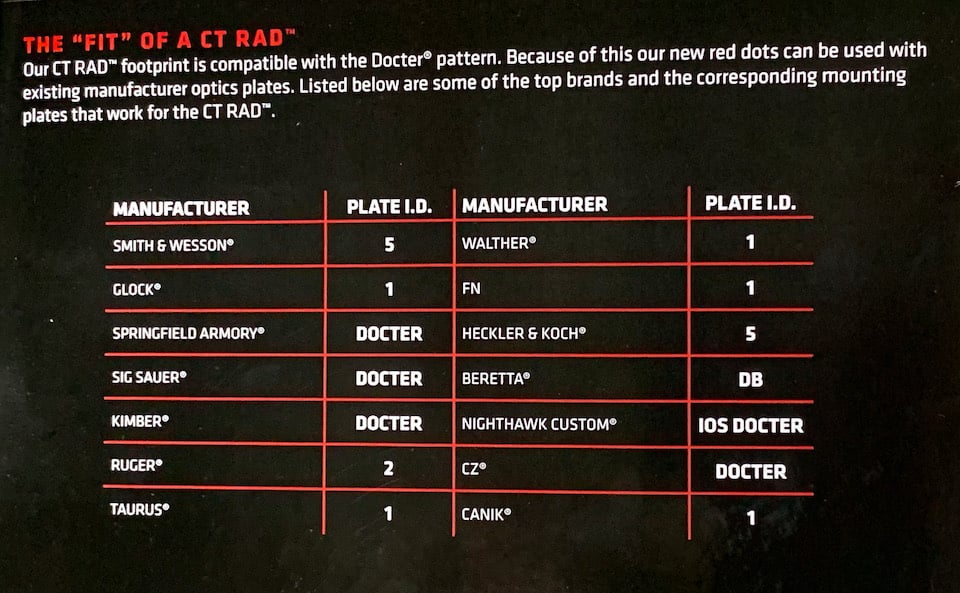 Bonus RAD Info
One sweet bit of info CT's senior product engineer, Tony Planck, shared with me was that in the event of electrical or optical failure, holding the top corners on the "shoulders" of a full size IPSC target will get you a center mass hit. So, even if you failed to monitor your battery life or you were competing in a hurricane — any crazy scenario where you possibly would lose your dot – CT's got your back by engineering a failsafe into the design. You definitely want to test this out first, and to be honest, most experienced competitors understand this is possible, by having a clear idea of their dots in reference to the targets and the iron sights (angle of guns). But, the square glass and housing of the RAD make point shooting, while using the housing as a frame of reference, pretty simple.
Shop Crimson Trace's selection of RADs here.
About Becky Yackley

Becky Yackley primarily competes in 3 Gun, USPSA, Bianchi pistol, but has competed in shooting since 1989 in disciplines from service-rifle, to NCAA Air Rifle and Smallbore, air pistol and a little bit of long range rifle. She shoots guns and cameras at competitions around the country, and writes in her fictional spare time. Her writing can be found here The WON in her column titled "Not a Soccer Mom" and sponsored by Jagemann Sporting Group, as well as Guns America and Gun World. View all posts by Becky Yackley →