Shopping for 2A Gifts Online at Springfield Armory
Do you enjoy shopping online from the comfort of your home? Do you want to find some cool 2A gifts for your friends, or maybe you're making a wish list for yourself? Look no further than Springfield Armory's website. Following is a list of some of my favorite items that are currently available and would make great gifts, and especially, will complement a Springfield Armory fan's lifestyle.

Sponsored by Springfield Armory
2A Gifts from Springfield Armory
Magazines
"I don't need an extra magazine for my handgun," said nobody ever. Why not hook those on your gift buying list up with a spare one? Springfield Armory has all their magazines listed on their site right here. Talk about excellent stocking stuffers.
Magazine Carriers and Pouches
Whether for on the range or carrying concealed, all firearm owners need a way to carry their magazines. Springfield Armory's website offers a few different options.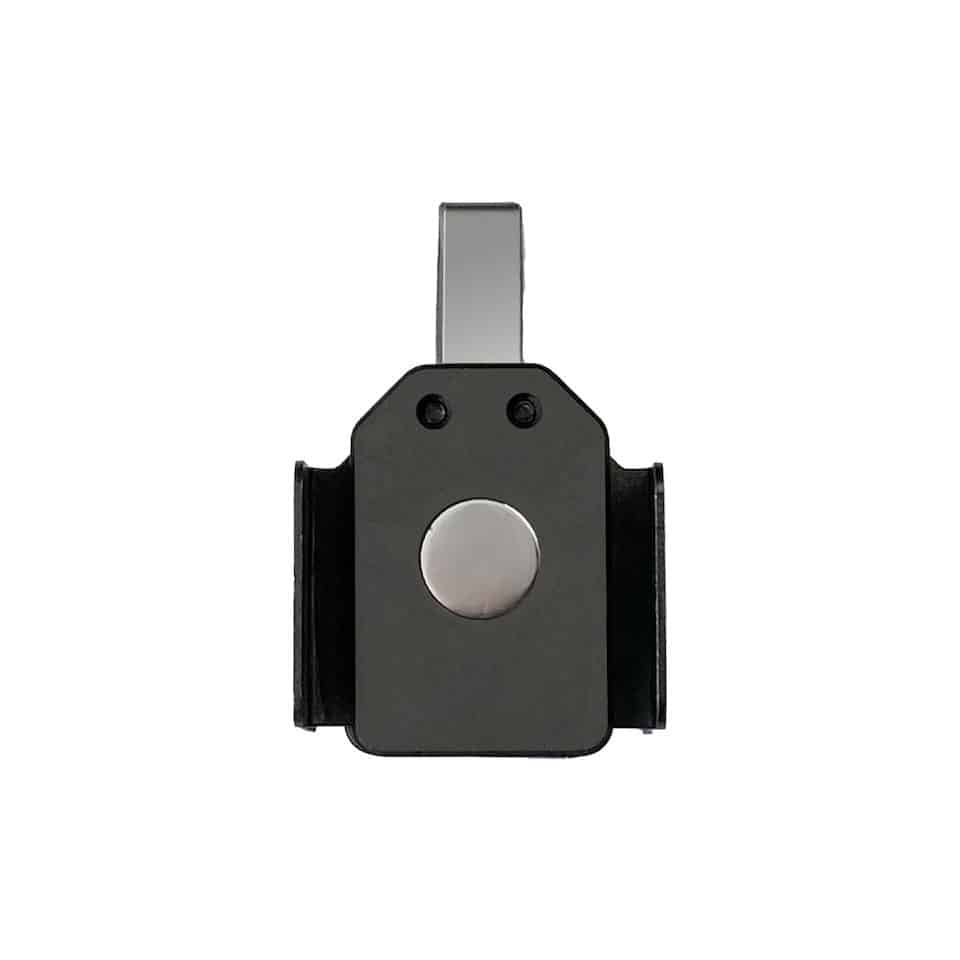 NeoMag's magazine carrier is a magnetic magazine holder that clips inside a front pocket, offering a convenient and comfortable way to conceal spare magazines. These are available on the website for 9mm, .40 and .45 ACP.
MSRP: $39.99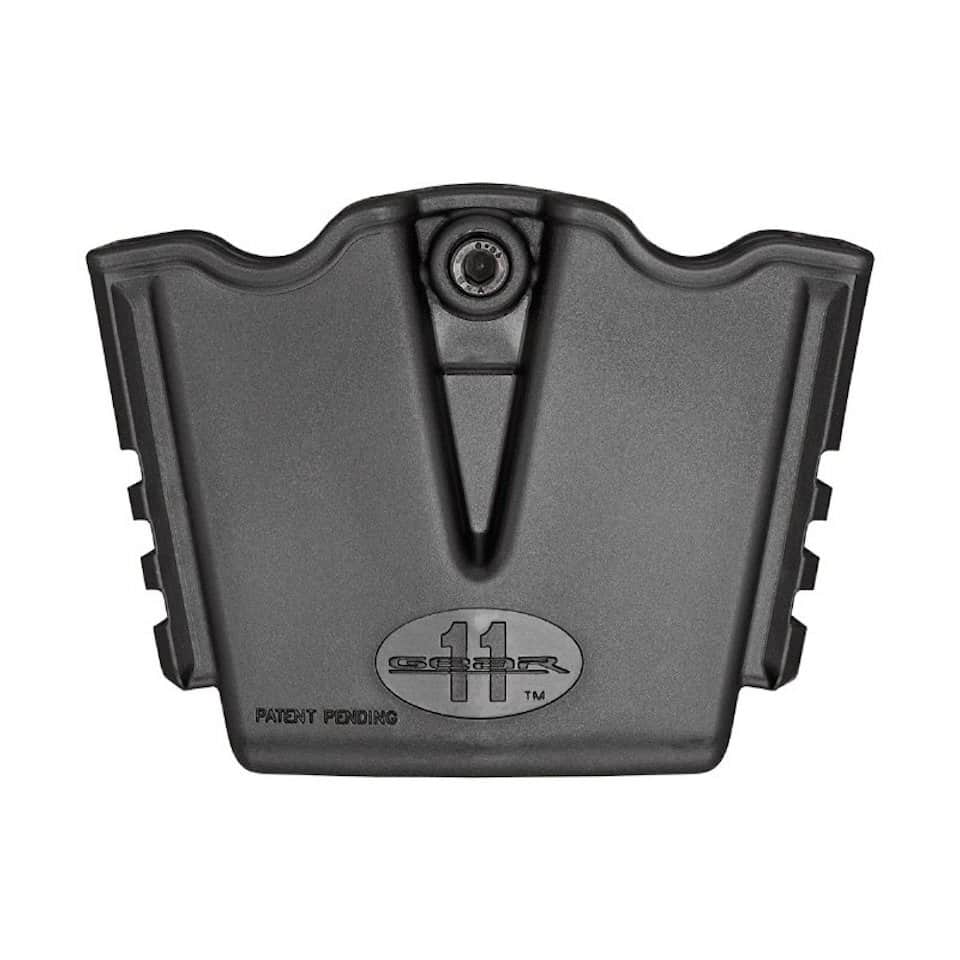 Double mag pouches are available for most Springfield Armory magazines. Two is always better than one, in my honest opinion.
MSRP: $24.99 to $34.99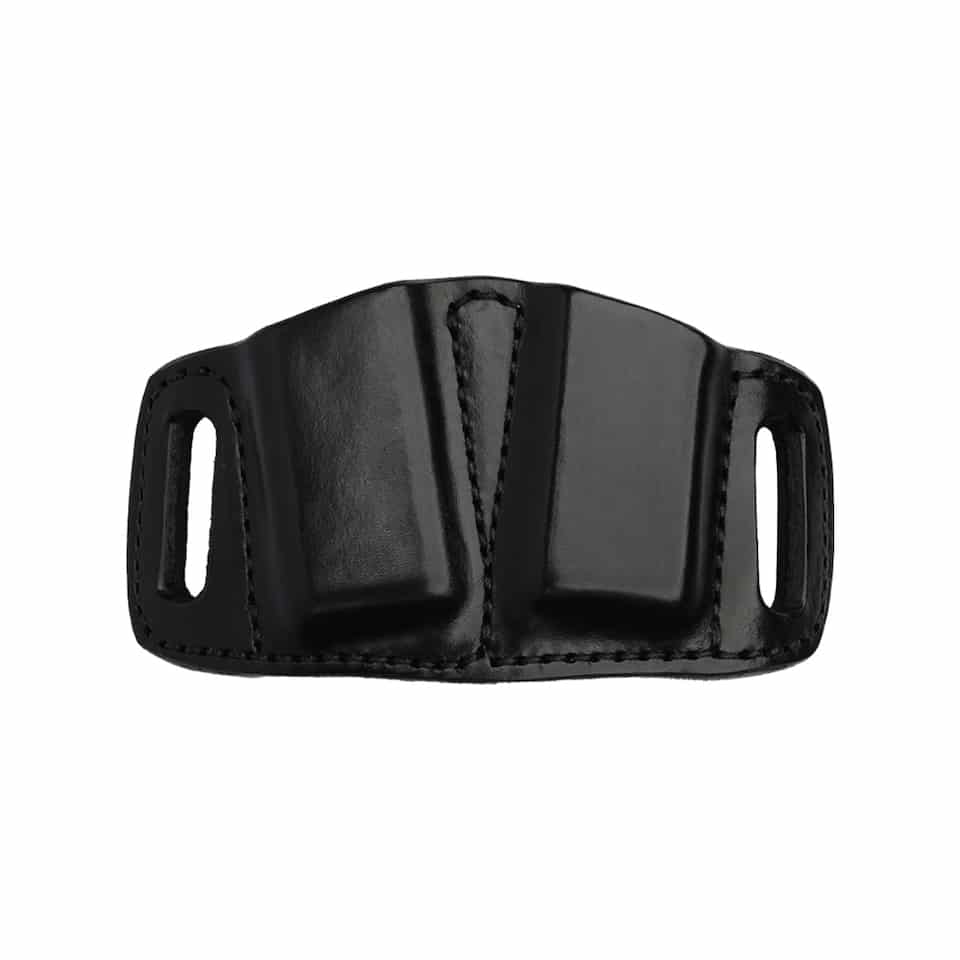 For those who prefer leather, you should check out the Mitch Rosen double mag carriers.
MSRP: $50.00
Clothing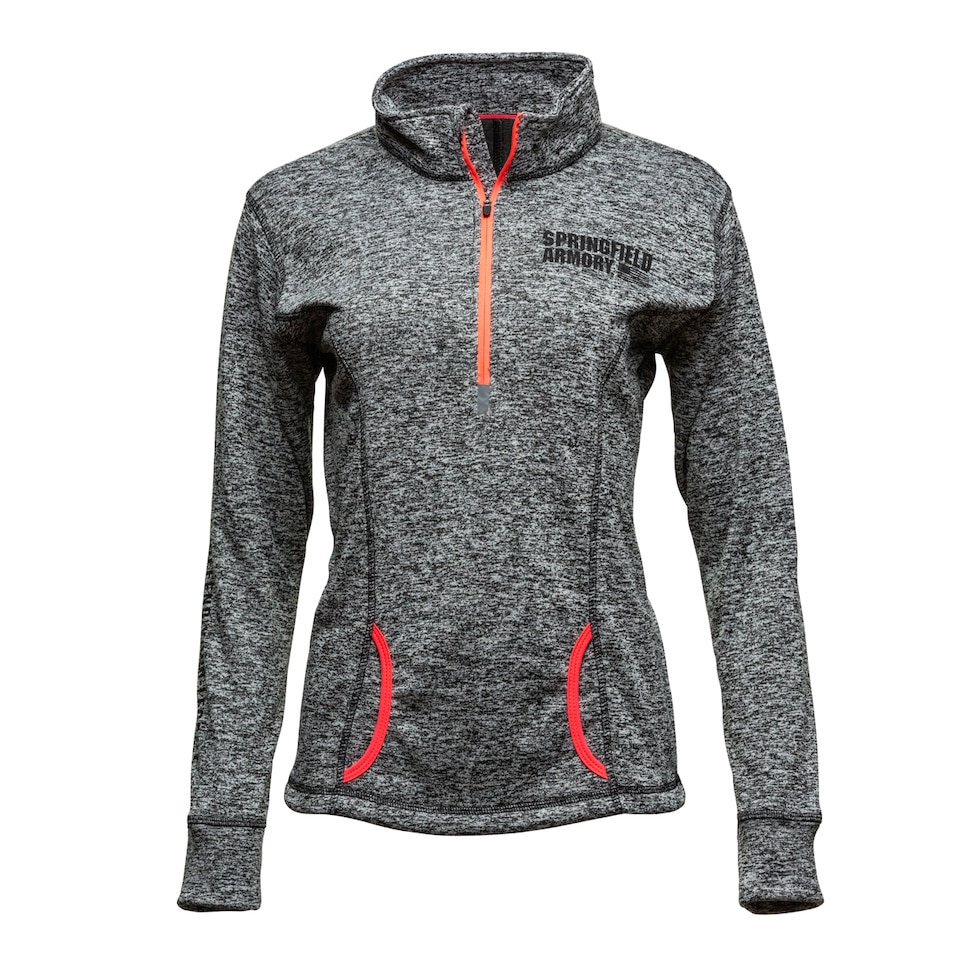 Who doesn't need a cute and comfy athletic fleece shirt? I love the bright coral trim against the charcoal fabric.
MSRP: $74.99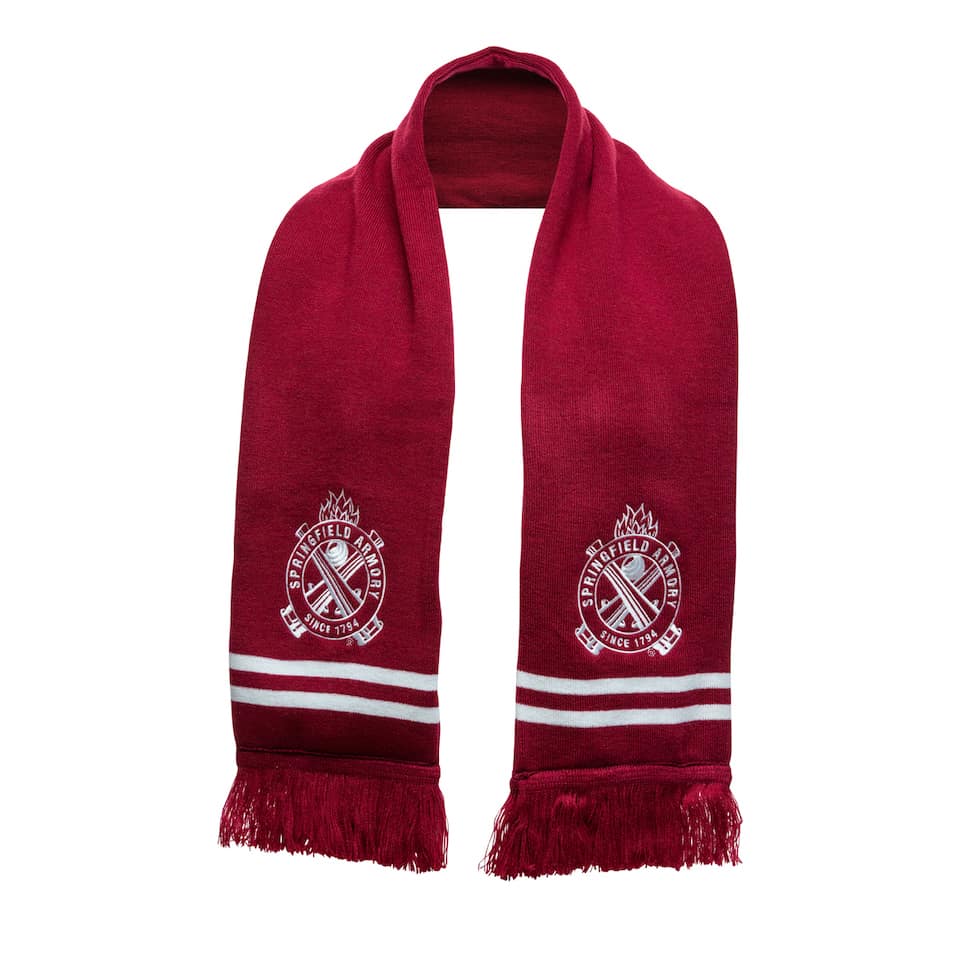 This winter scarf with its crossed cannons logo is super cute. After all, this year's "Farmer's Almanac" predicts a really cold winter, so get set and get out.
MSRP: $24.99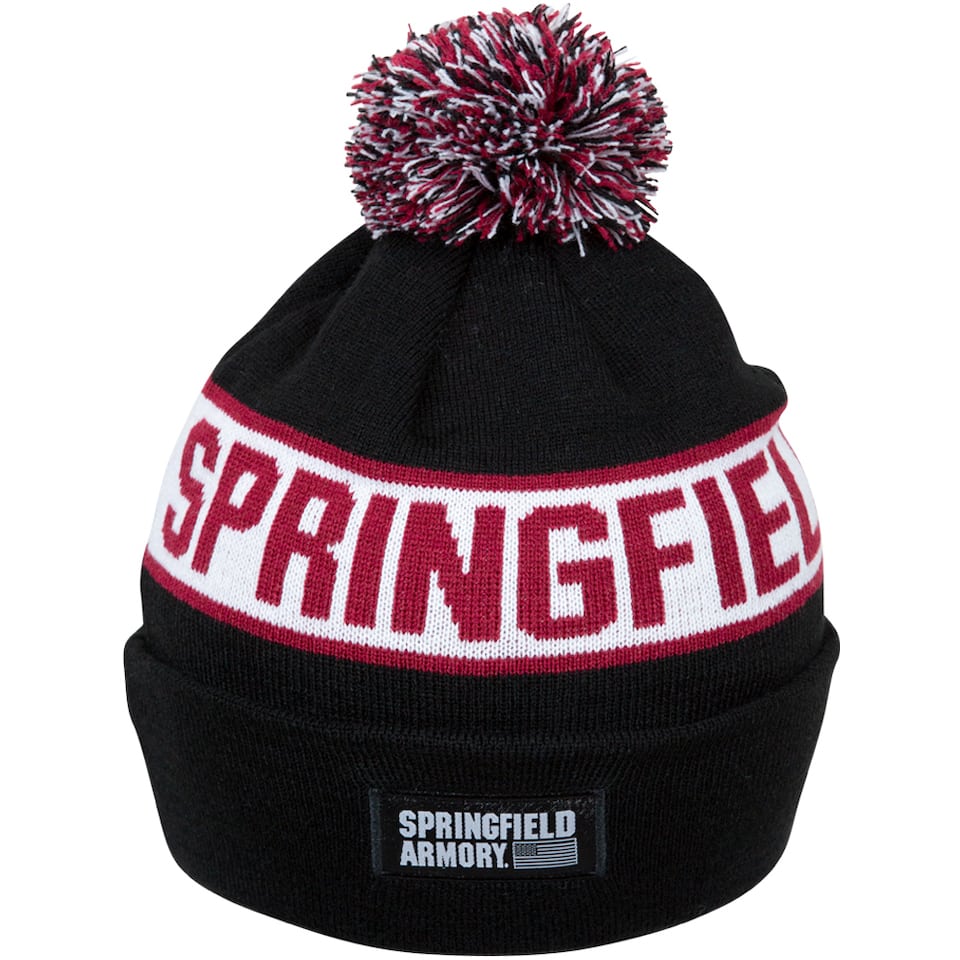 Pair the above scarf with a pom pom knit winter beanie to complete the outfit.
MSRP: $24.99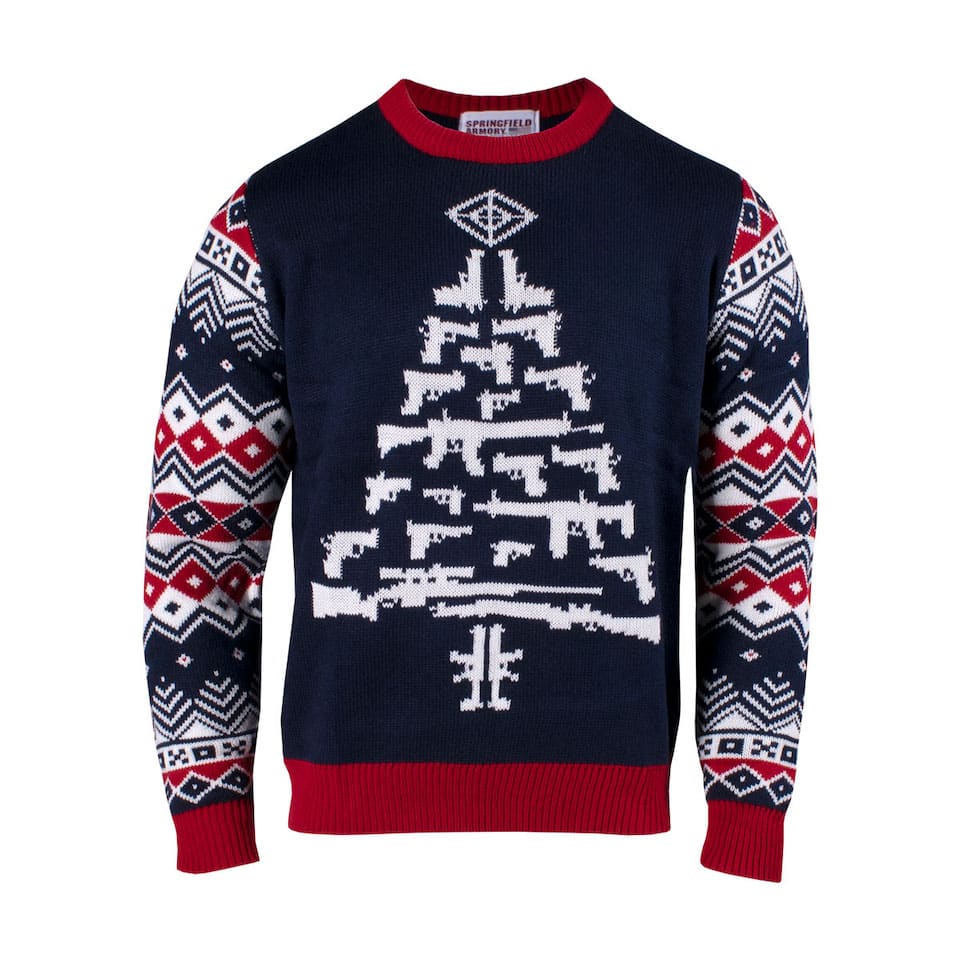 It's the holiday season which means it's time to get your ugly sweater. Springfield Armory has the perfect one.
MSRP: $49.95
Waterproof Cases

Did you ever need a waterproof case for your gun? Maybe you were on a kayaking trip, traveling on a snowmobile or just somewhere that your firearm might get wet or damp from the elements. Springfield Armory offers three different cases: one for a rifle, large pistol and small pistol.
MSRP: $59.99 to $139.99
Drinkware
If you have someone on your list that drinks coffee, wine, water, beer or anything else, Springfield Armory has you covered.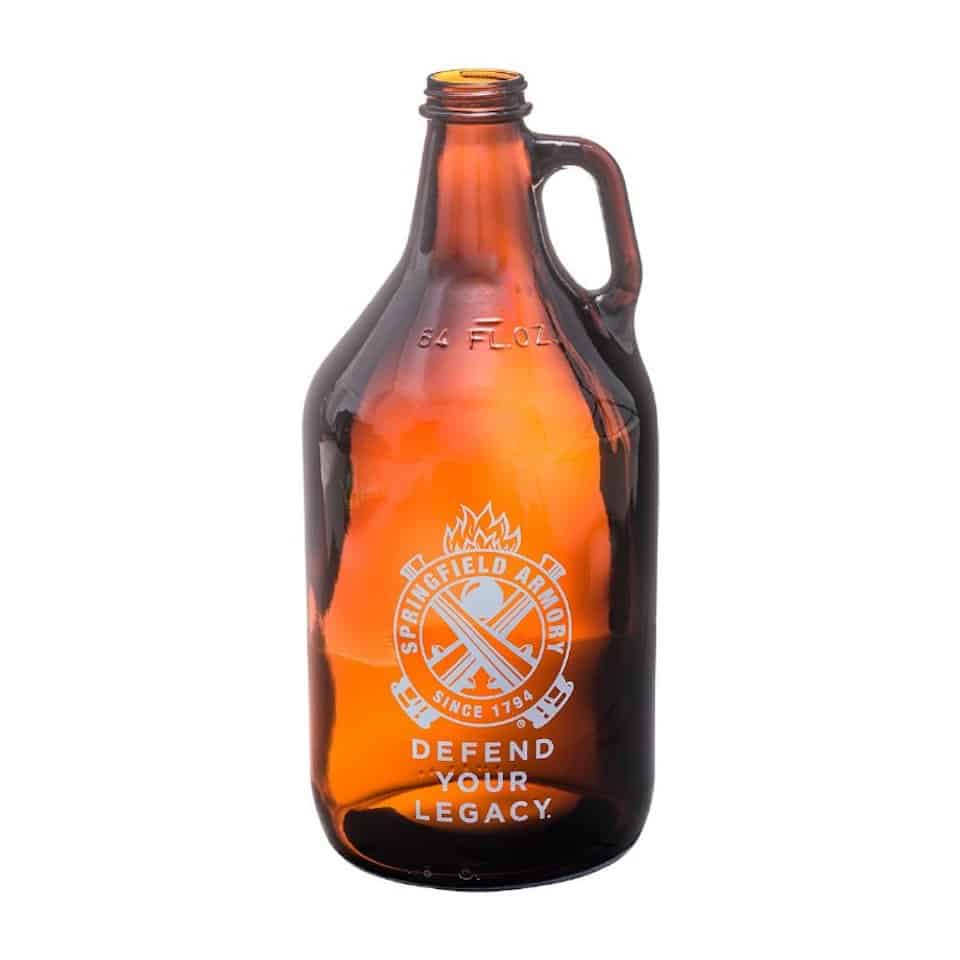 Defend Your Legacy 64oz Growler
MSRP: $14.99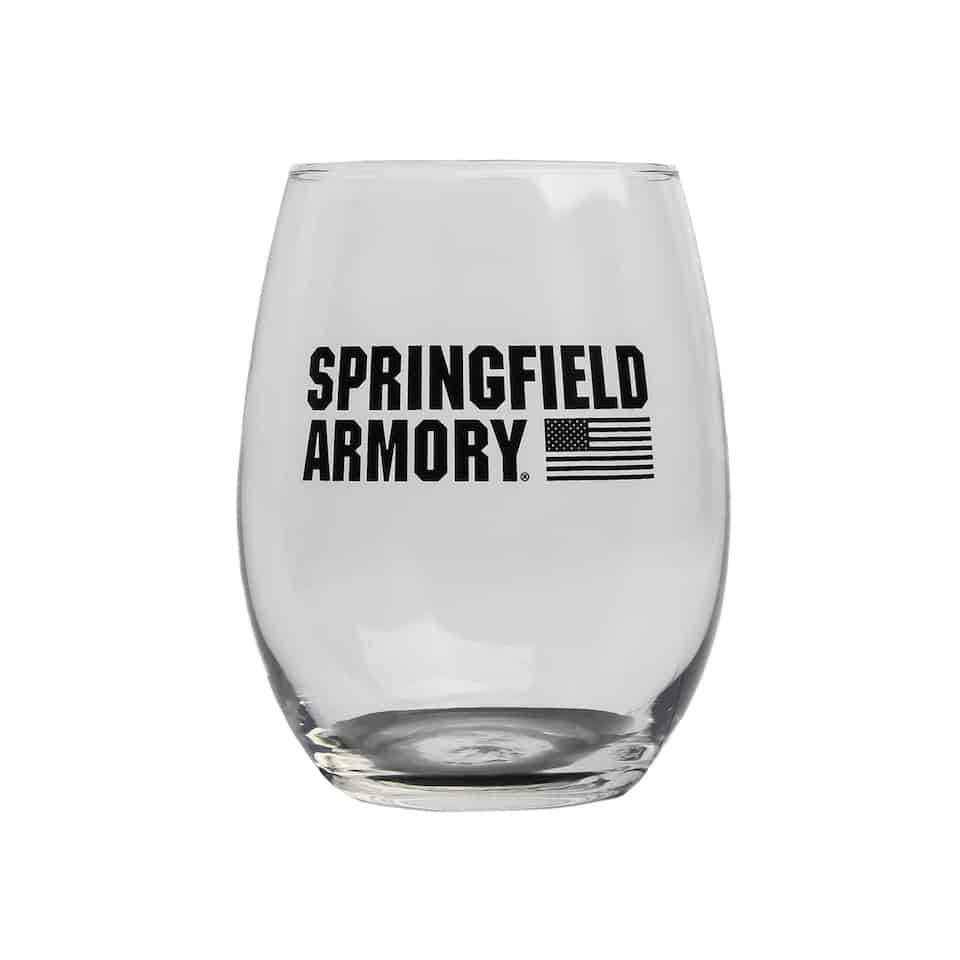 MSRP: $8.99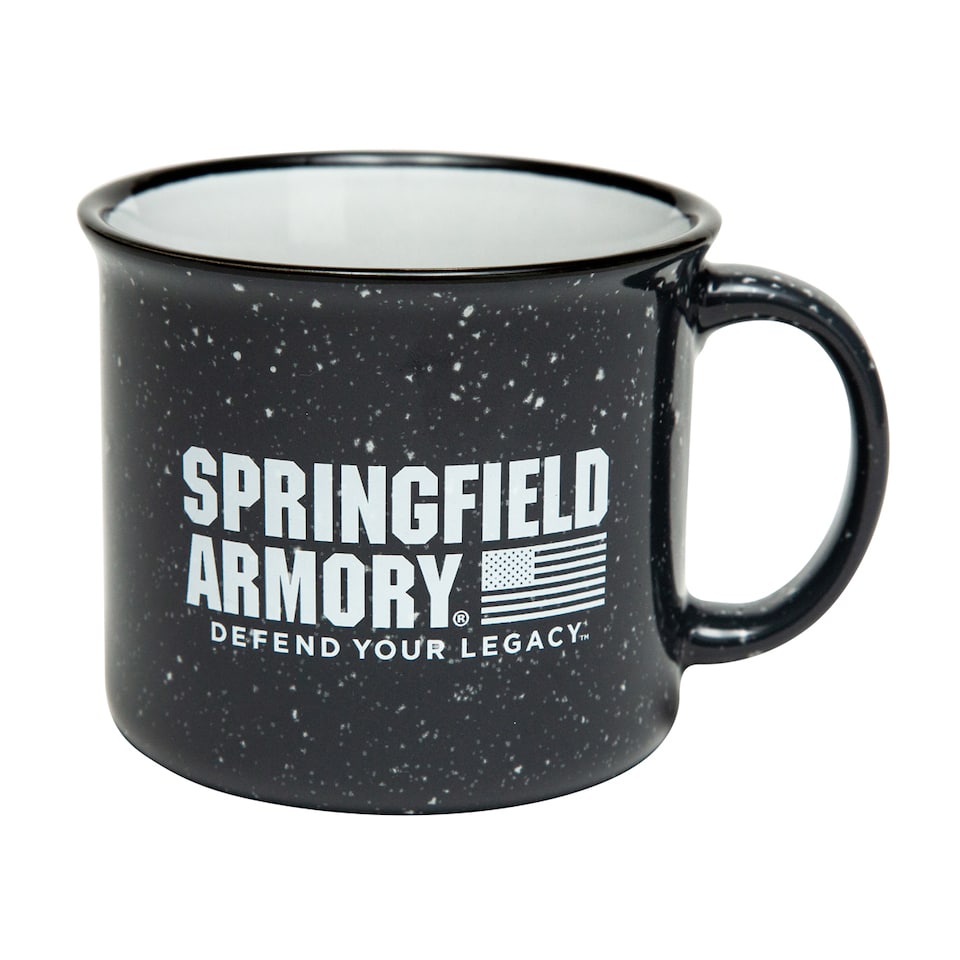 MSRP: $9.99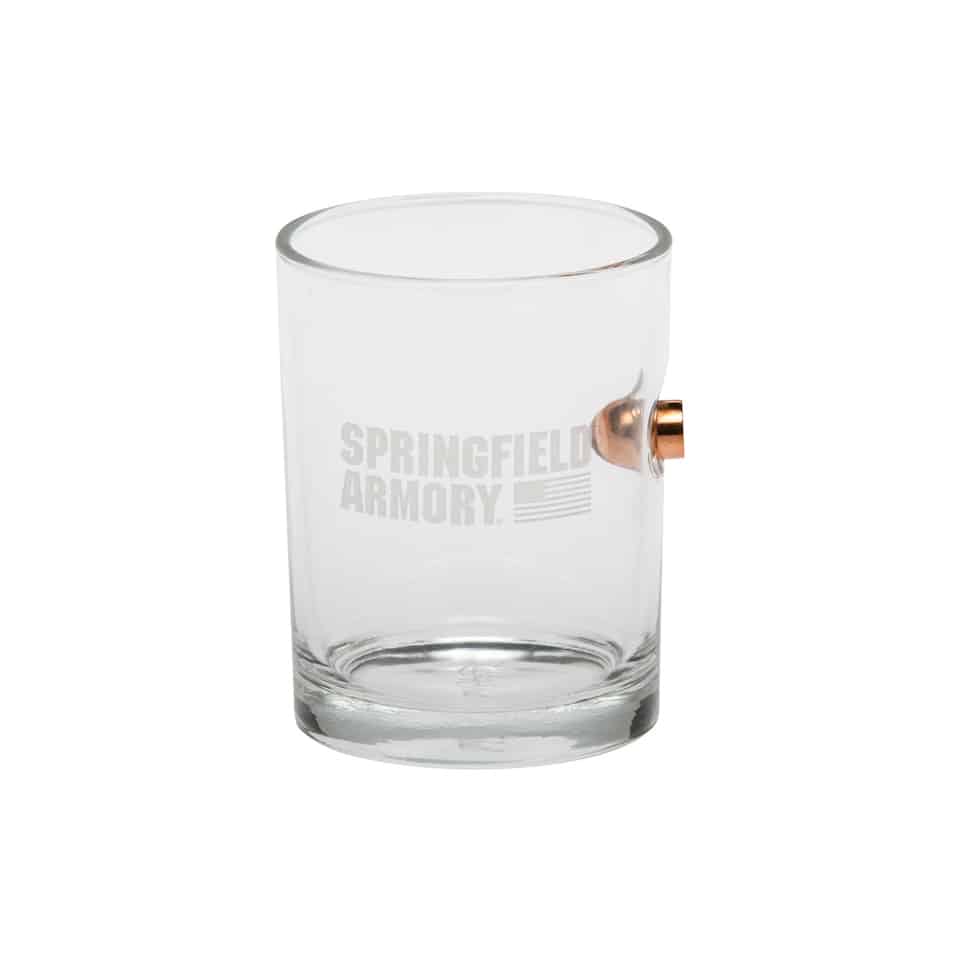 .45 Bullet Whiskey Glass
MSRP: $15.99
Just for Fun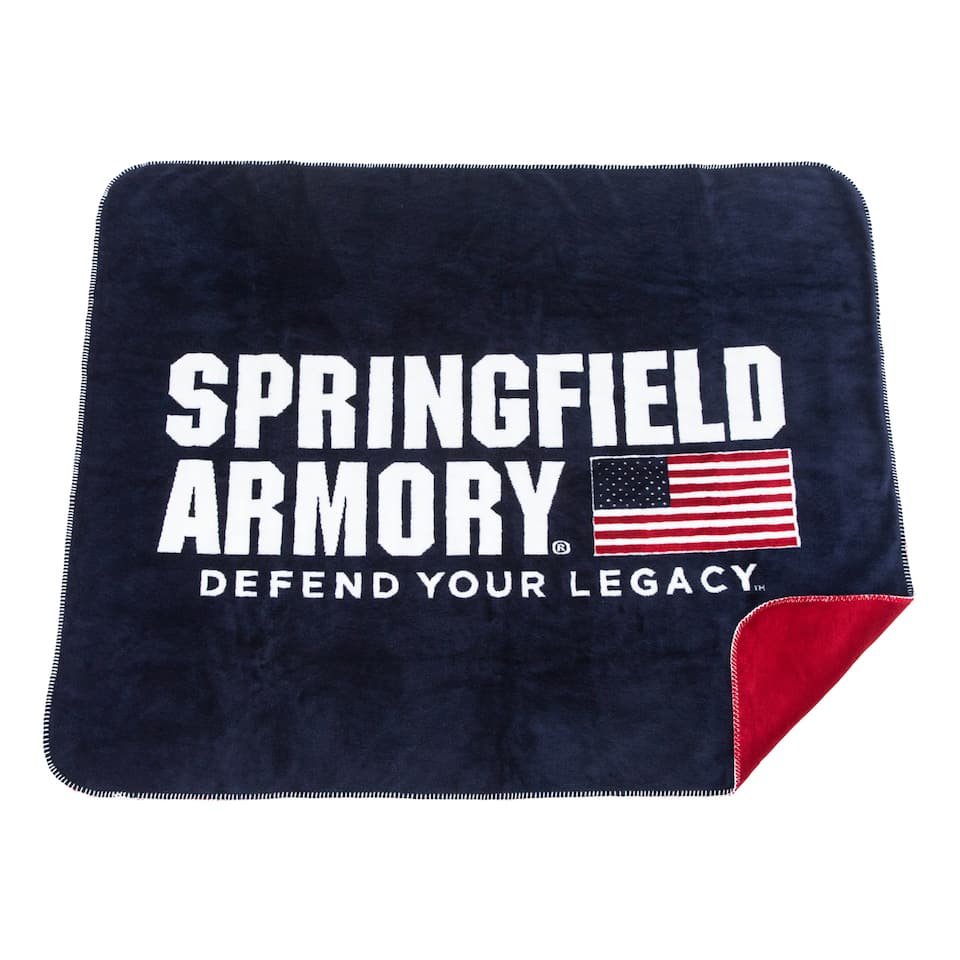 A super-soft throw blanket is sure to please any Springfield Armory fan.
MSRP: $99.99

Stickers and patches make great stocking stuffers.
MSRP: $1.99 to $4.99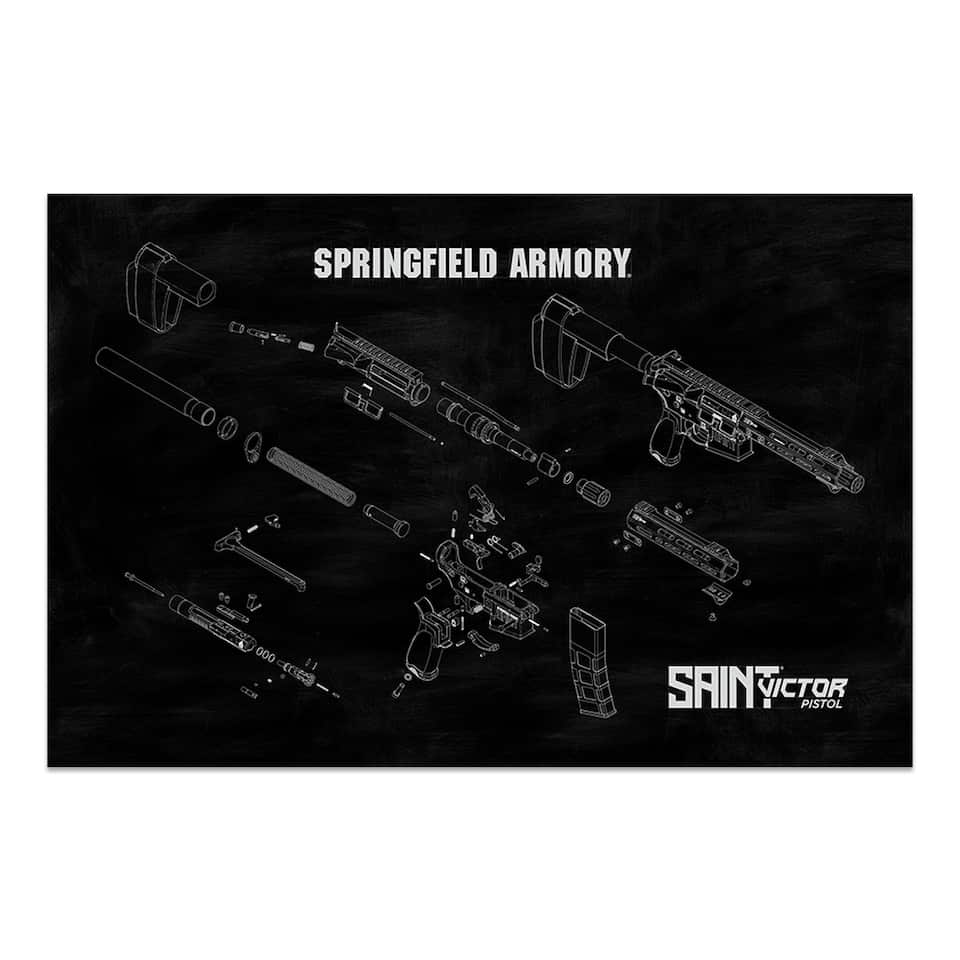 If the person on your list has a workbench, gunroom or garage, one or more of the exploded view posters available on the website would make a fun gift.
MSRP: $17.99
So, there you have it. Relax at home and finish purchasing your 2A gifts for the Springfield Armory fan in your life now.
Happy Holidays!
About Michelle Cerino

Michelle Cerino, aka Princess Gunslinger, first entered the firearms industry in 2011 as co-owner, president and trainer at a national training company. She immediately began competing in both 3-Gun and NRA Action Pistol, becoming a sponsored shooter. Michelle is currently a columnist and Managing Editor of Women's Outdoor News, as well as owner of Pervenio LLC. She also manages social media for Vera Koo and GTM Original. Michelle encourages others to step out of the comforts of home and explore. View all posts by Michelle Cerino →
The Conversation