How to Select the Best Firearm for You
Women's Outdoor News and Avery Skipalis bring you a video on how to select the best firearm for your needs. Purchasing a gun can be a daunting task when you fail to prepare appropriately. This article will provide you with actionable steps to start the necessary research to make the buying process as seamless as possible. There are many buyer pitfalls that we want to help you avoid.

Sponsored by GLOCK
If you're considering purchasing a pistol, but find that the options are overwhelming, you're in the right place. We recently shared an article on "Things to Consider When Purchasing a Firearm." That post touches on various topics such as the manufacturer's reputation, warranty, customer service and reliability. Make sure you check it out for additional tips to assist you through this journey. Then, read this post to arm yourself with the information needed to select the best firearm based on your individual criteria.
Criteria for Your Purchase
Intended Use
Once you've selected the brand/manufacturer that best meets your needs (based on the items mentioned in our previous video), identify the intended use of the firearm. Knowing the intended use is extremely important. For example, if the intended use of the pistol is to conceal carry, then size matters. If you're planning on having the firearm on your body, you must consider the width and length of the firearm. If the pistol is too bulky or the slide or grip is too long, you may not be able to properly conceal the gun on your body, which may result in printing.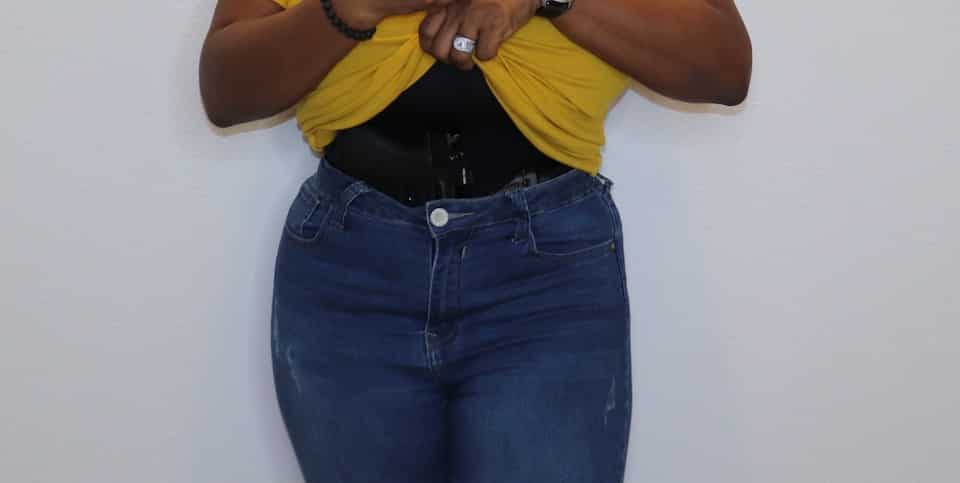 Budget
Next, consider your budget and the cost of the firearm in question. Personally, if I'm using a firearm for defensive purposes, there's no set budget. However, I want to purchase something that is reasonably priced and reliable. As a reminder, we are not looking to buy a cheap firearm. We're looking for something that fits our needs and provides good value. Everyone's threshold for affordability is different. Runaway from anyone attempting to tell you what affordable should look like for you.
Caliber
Moving along, let's determine how to select the correct caliber. Pistols are available in many different calibers; the various calibers and models can be overwhelming to an individual newer to firearms. Keep in mind that you should be able to effectively control the firearm and obtain a quick follow-up shot if personal defense is your goal. If the caliber is too powerful and you cannot get a quick follow-up shot, you may need to select a smaller caliber. Additionally, you should also consider the price of ammunition. Can you afford the ammunition to go to the range and train regularly?
A great way to get a true feel on how different calibers feel for yourself is to head to a local gun range that offers firearm rentals. When renting different guns, you're able to identify if you have any issues before you commit and purchase a particular firearm. This would be an ideal time to identify any problems. For example, you may have difficulties manipulating the slide or controlling the firearm. If your local range doesn't offer rentals, consider asking a close friend to meet at the range so that you can try out her pistol.
Avery's Take Away on Selecting a Firearm
Regardless of the intended use of the firearm, purchasing the best firearm for you can be both a rewarding and an overwhelming task. Starting this journey loaded with the correct knowledge can save you time, money and stress. Remember, you're looking to purchase a firearm that's affordable and reliable, not cheap, and meets all important criterion.
About Avery Skipalis

Avery Skipalis is the owner of Skip's Tactical Solutions, an organization that focuses on empowering women, men and children to make sure that no one else becomes a victim. She gained her firearms experience from the military where she's been a military firearms instructor for 10.5 years. She's also a certified NRA rifle and pistol instructor and Glock Advanced Armorer since 2015. She's attended Sig Sauer Academy, FNH, Special Operations Command Armorers courses as well as multiple Advanced Shooting Schools across the United States. She resides in Florida with her husband and 2 kids. She's currently serving in the United States Air Force and loves sharing her passion with others. She thinks it's important that women also feel like they're in control of their own safety. View all posts by Avery Skipalis →