Meet Avid Upland Hunter Ashley Smith
I met Ashley Smith through the CZUSA Field Sports Instagram page when I read about her hunting for woodcock in Ohio. I reached out to her, since I am somewhat obsessed with those cute little fellas. After a brief back-and-forth conversation, we realized we live less than three miles from each other. I am a firm believer in "everything happens for a reason." So we met for lunch and I learned more about this impressive lady who just so happens to shoot a CZ shotgun.
Sponsored by CZ USA Field Sports
Give us your elevator pitch.
My name is Ashley Smith and I live in northeast Ohio. I enjoy all sorts of outdoor activities such as hunting, fly fishing and foraging. I am a field technician and my dog and I work together as a wildlife detection team where we survey at wind farms. When we're not working or hunting, we love to travel and explore!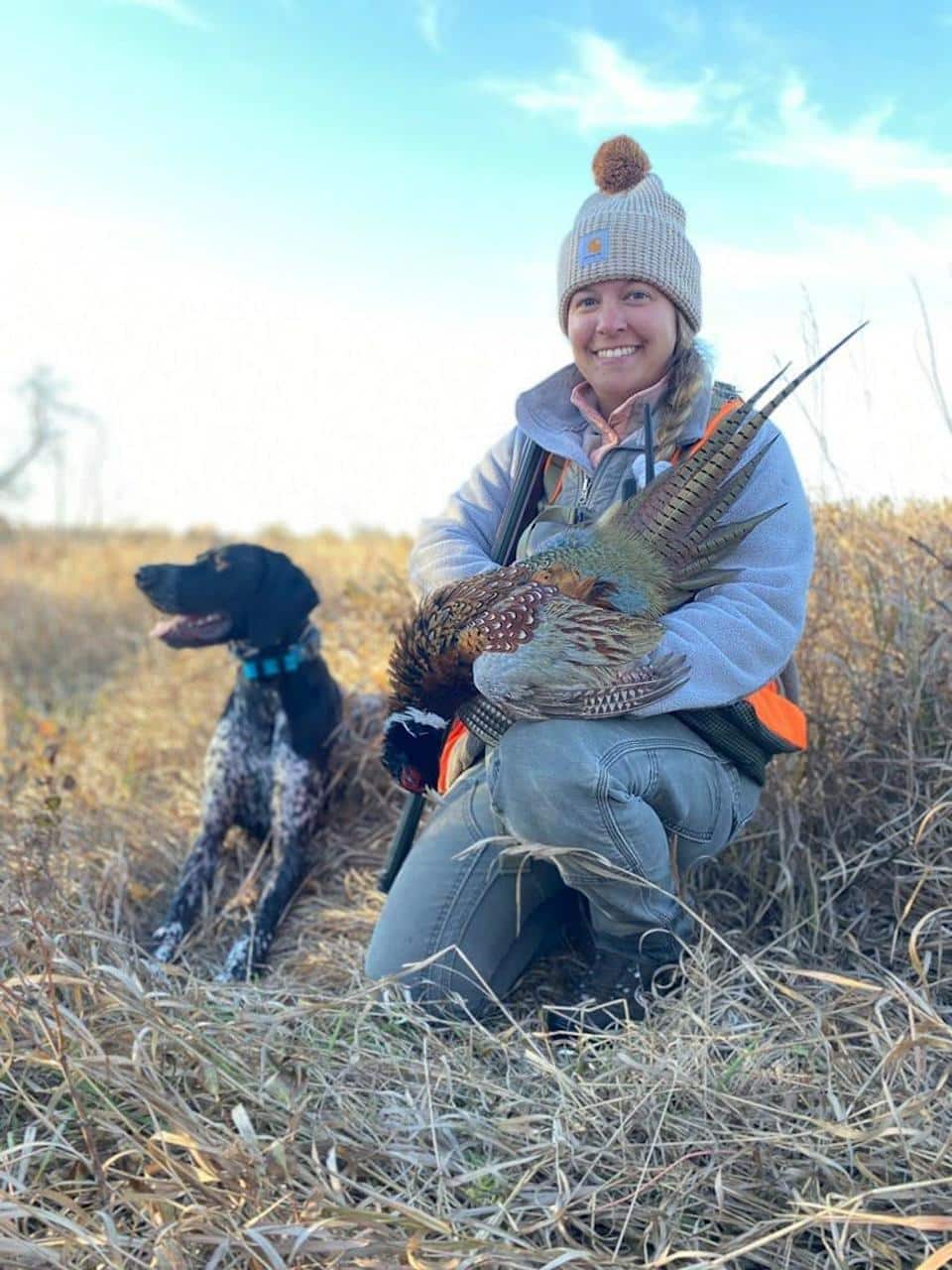 How did you get started hunting?
I come from a family of hunters, mostly men, who target deer and turkey. At just 10 years old, I learned how to shoot my first shotgun and accompanied my dad on several hunts over the years. It wasn't until I got my German shorthaired pointer, Cash, that I started getting out by myself and finding a style of hunting I truly enjoyed. Sure, I had to learn along the way and yes, I made plenty of errors. But, every experience, whether good or bad, helped shape the way I train and hunt with my dog. It's been such a fulfilling experience!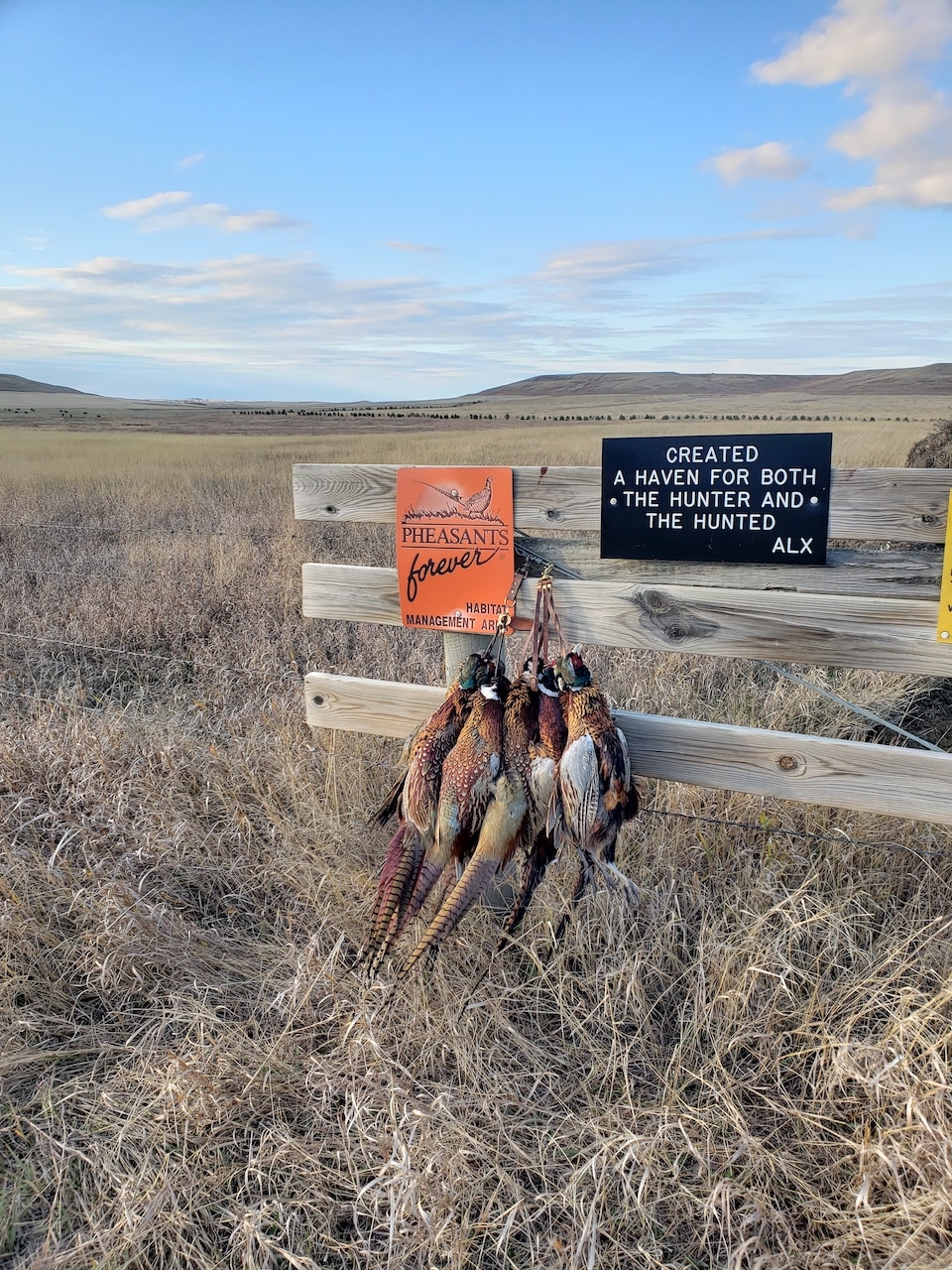 What made you decide to make the trip out west?
Ohio is not a hot upland destination. Here we mostly rely on a stocked pheasant program. In certain parts of the state, this offers relaxed hunting scenarios, rather than crowded wildlife areas. I wanted to explore and experience true wild upland hunting and encounter multiple species for both myself and Cash. Through social media, I've connected with people and made a few wonderful friends. They encouraged me to head out there and really get into the heart of wild bird country. Needless to say, I took the chance.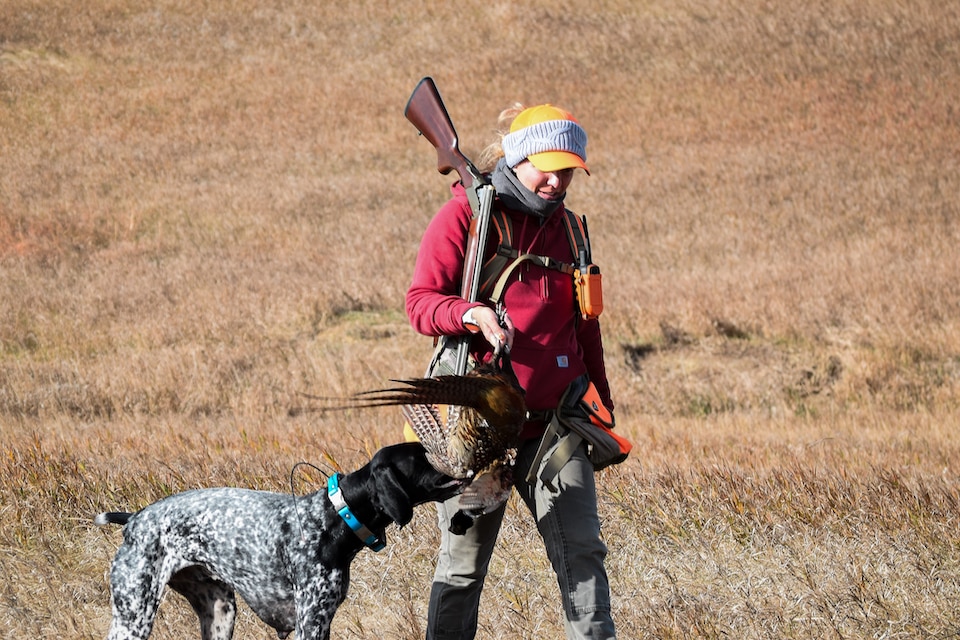 Share some highlights from your trip.
The whole trip was amazing. The best part was meeting up with friends, both old and new. I spent a few days with them and our bird dogs on the prairie. We harvested some of our first wild birds, missed birds and shared a lot of laughs. It's so good for the soul. During one of our hunts, while standing on top of a hill, I had a special, unforgettable moment. As I looked down below I saw the dogs working for the group of women I was with … while the wind just rippled through the prairie grasses. I'll never forget that beautiful and peaceful image. On a few of my solo hunts, I witnessed Cash point two new species. I successfully harvested one of those species for him.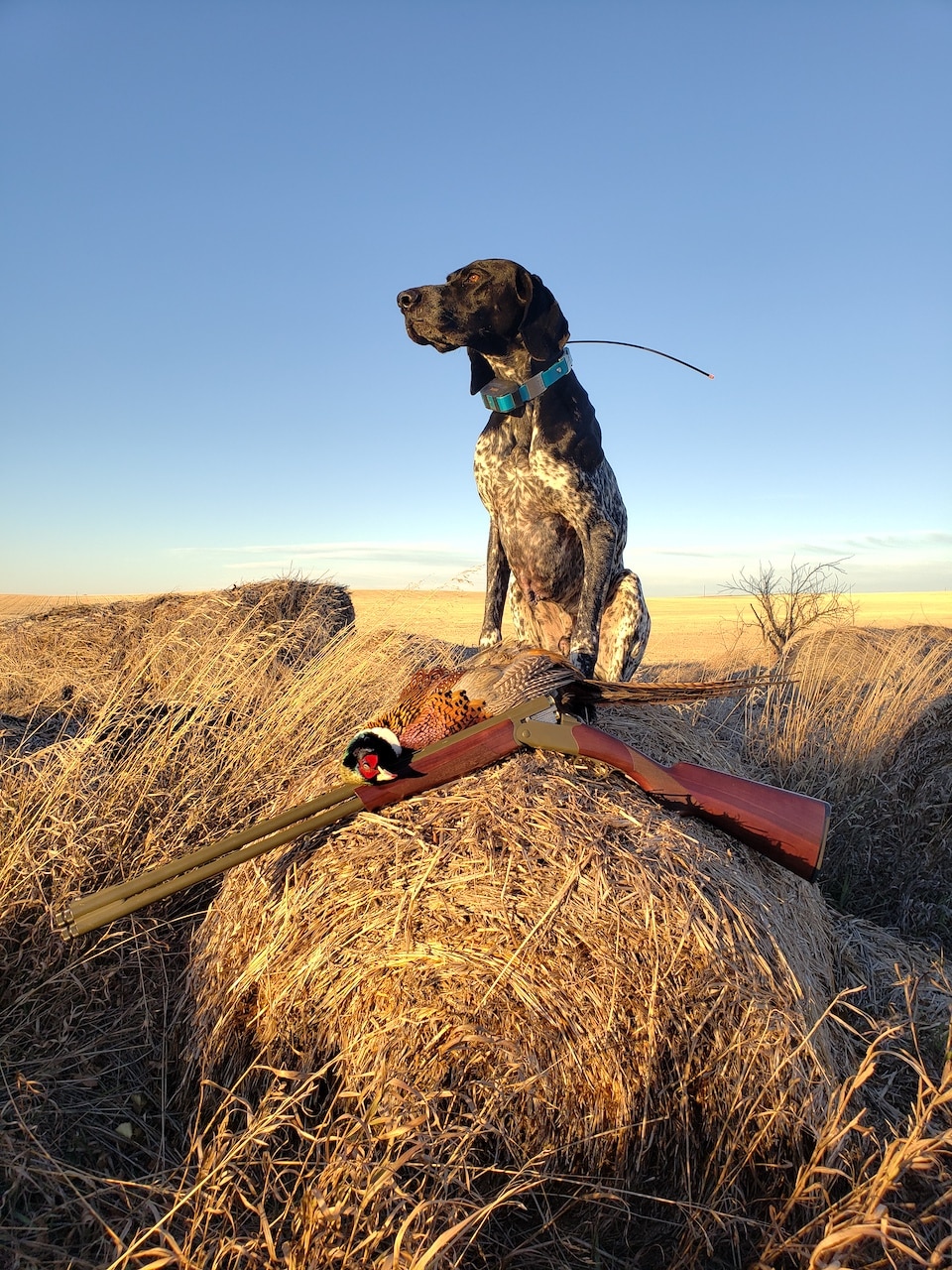 Tell us about your CZ shotgun and why you like it.
I have the CZ Upland Ultralight All-Terrain. I like it because it's lightweight, yet can do anything. It doesn't fatigue me to carry it on all day hunts, but is an absolute workhorse. Whether bird hunting on the prairie, in the grouse woods and even for small game or waterfowl, it's the perfect shotgun.
I know you're getting involved in something exciting. Do you want to share it with everyone else?
Some of the ladies out West are involved in Pheasants Forever (PF). During my time spent with them, I found out they hold chapters and events strictly geared toward women, and their success and confidence in the outdoors. After working with our Ohio State PF representative, I am kickstarting a Women on the Wing chapter here in my county! My goal is to organize these events and bring things like shooting instruction, wine and wild game nights and pheasant hunts to the women in my area who want to get involved and learn more. You can find us on social media by visiting our Instagram page @ohio_womenonthewing.
Find Ashley Smith on Instagram at @ash.and.cash.
About Michelle Cerino

Michelle Cerino, aka Princess Gunslinger, entered the firearms industry in 2011 when Cerino Training Group was established. She immediately began competing in both 3-Gun and NRA Action Pistol, becoming a sponsored shooter. Michelle is currently a columnist and Managing Editor of Women's Outdoor News, as well as owner of Pervenio LLC. She also manages social media for Vera Koo and GTM Original. Michelle encourages others to step out of the comforts of home and explore. View all posts by Michelle Cerino →
The Conversation