Successful Hunting Season with Benelli LUPO
The deer hunting season has come to an end for me and I'm happy to report it was a memorable and successful season.
Sponsored by Benelli
This year was a lot of firsts for me. I had my first successful solo hunt. I managed to get childcare for my kids and carved out a Wednesday afternoon to sit in the tree stand. It was exciting to do it by myself at my own pace.
And rather than using my husband's hunting gear, I used my own rifle and scope setup – the Benelli LUPO Bolt-Action 30-.06 (MSRP $1699), Crimson Trace Brushline Pro 3-12×42 BDC scope (MSRP $359.99) and the BOG Death Grip tripod (MSRP $279.99). You can watch my video on zeroing in the Benelli LUPO here.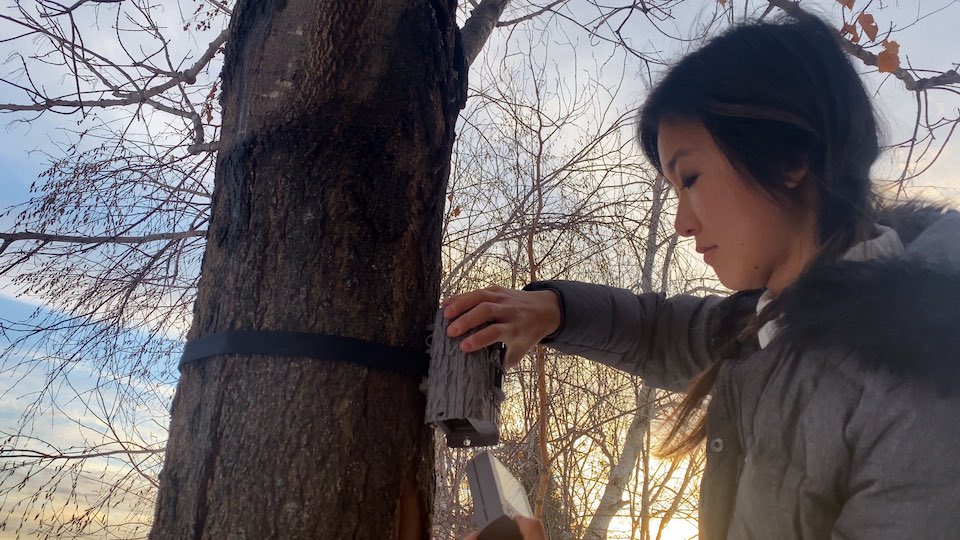 For the first time, I got a lay of the land using the BOG game camera system, including the BOG® Blood Moon™ (MSRP $249.99) and the Clandestine™ ($219.99) which were paired conveniently with a removable menu and viewer, the Dominion. I could see that most of the bucks were active in the middle of the night while the does were running around just as it was about to get dark. It also gave me an idea of what other critters were on the property, including turkeys, grouse and a bobcat.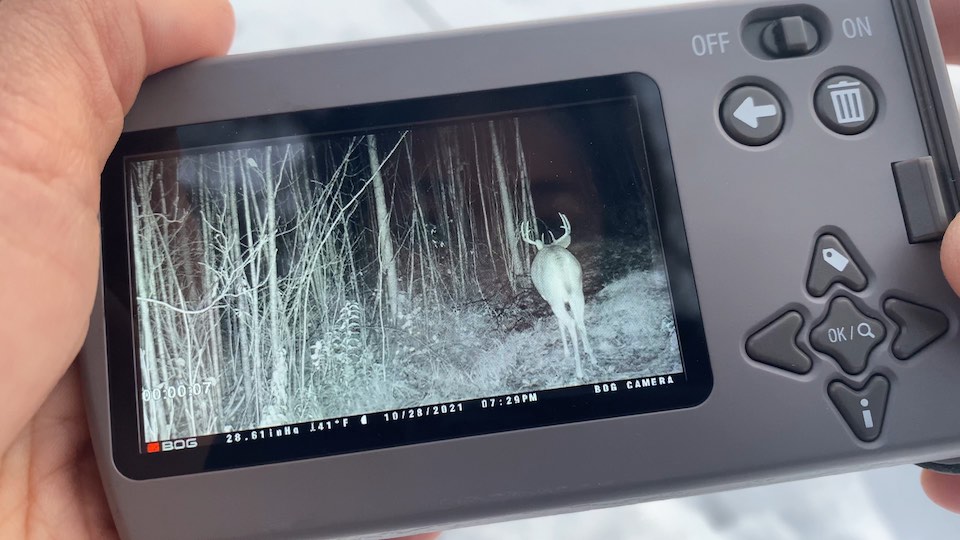 After a slow start over opening weekend and seven sits during the gun deer season, my opportunity came walking out of the woods at 5 p.m. from just 30 yards away. I panned my LUPO into position with the 360-degree panning feature on the BOG tripod. Just as I had practiced on targets many times before, I put the crosshairs of the Crimson Trace scope on the doe's lungs and took a deep breath. When I felt ready, I clicked the safety and slowly pulled the trigger which led to the perfect shot and the end of my hunting season.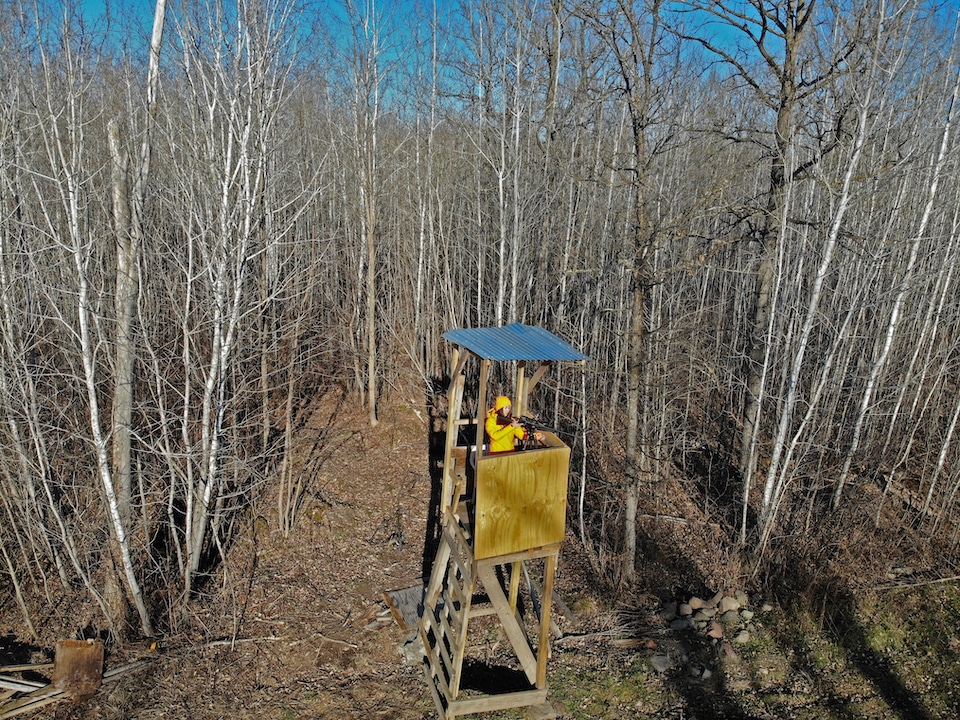 It was a moment of gratitude for me, both because of the deer's life and the opportunity I had to spend time outdoors so that my family can enjoy venison this season. I texted my husband right away saying my deer hunting season is officially over and that we'd have meat in the freezer soon.
As memorable as the hunt was, getting the doe from point A (where I shot it) to point B (the trunk of my car) is what I'll remember the most. I loaded the deer onto a sled and pulled it with an ATV to my car. After that, I had to call backup. My husband was at work but thankfully, we have family nearby. With a little engineering, we were able to get the doe loaded into the trunk of my Honda Accord. I didn't have the most ideal vehicle for hunting, but I got my harvest home just in time for a night of processing with my husband.
Find out more about Benelli's LUPO rifles.
About Jenny Anderson

Jenny Anderson, known as 'The Girl of 10,000 Lakes' is a young mom, avid angler and outdoors enthusiast. Hailing from Minnesota, there are few places she'd rather be than canoeing in the Boundary Waters, ice fishing on Mille Lacs or enjoying lake life at the cabin. But her love for all things outdoors wasn't something always instilled in her. It's something she discovered later on in life and that's why she encourages everyone to take more detours, step outside your comfort zone and try something new outdoors. View all posts by Jenny Anderson →