Instant Pot Venison Lasagna Soup
Are you looking for ways to use up your ground venison, or to start enjoying deer meat from this hunting season? We have the easiest, yummiest recipe for your library! This soup is the perfect meal for those cold fall and winter weekday dinners. Our instant Pot version is inspired by this lasagna soup recipe from Skinnytaste.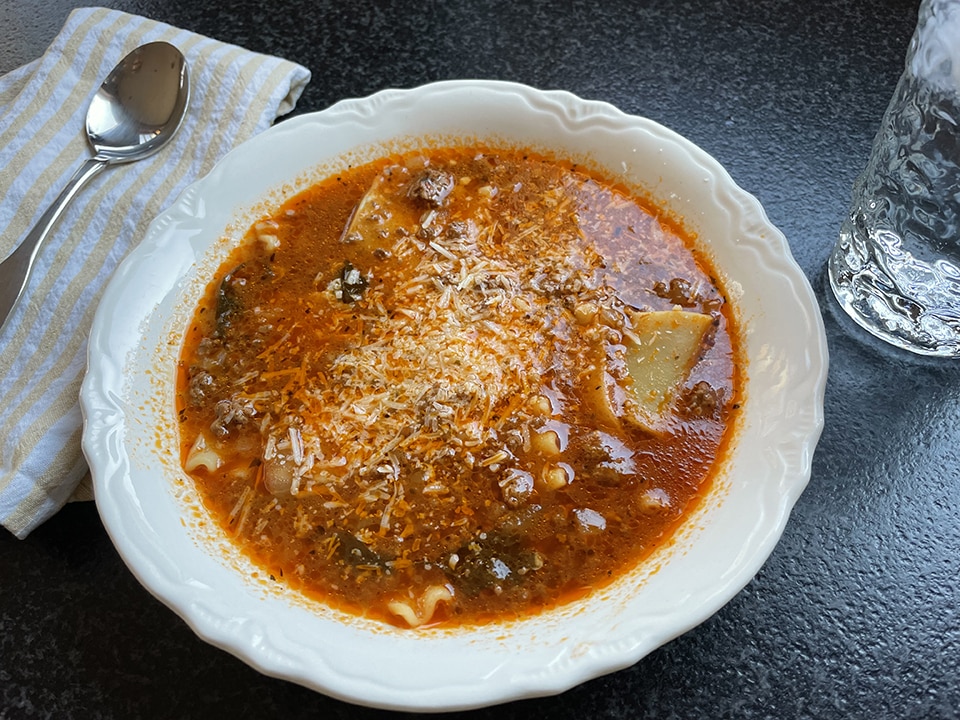 Follow along below for the step-by-step instructions. Enjoy!
IP Venison Lasagna Soup Ingredients
To make this delightful soup, you will need the following ingredients.
2-3 tbsp olive oil
1 lb ground venison, defrosted
1 small onion, chopped
2 tsp minced garlic
2 tbsp dried parsley
3 cups chicken broth
2 1/2 cups water
2 cups marinara sauce
2 bay leaves
salt and black pepper, to taste
6 sheets lasagna noodles, or 6 oz. Campanelle noodles
1/2 cup shredded mozzarella cheese
grated parmesan cheese – for topping
Don't have marinara sauce on hand? Do like I did, and whip up some easy, homemade sauce. I used some of our canned tomatoes, dried herbs from the garden and similar recipe to this one from Lemons for Lulu.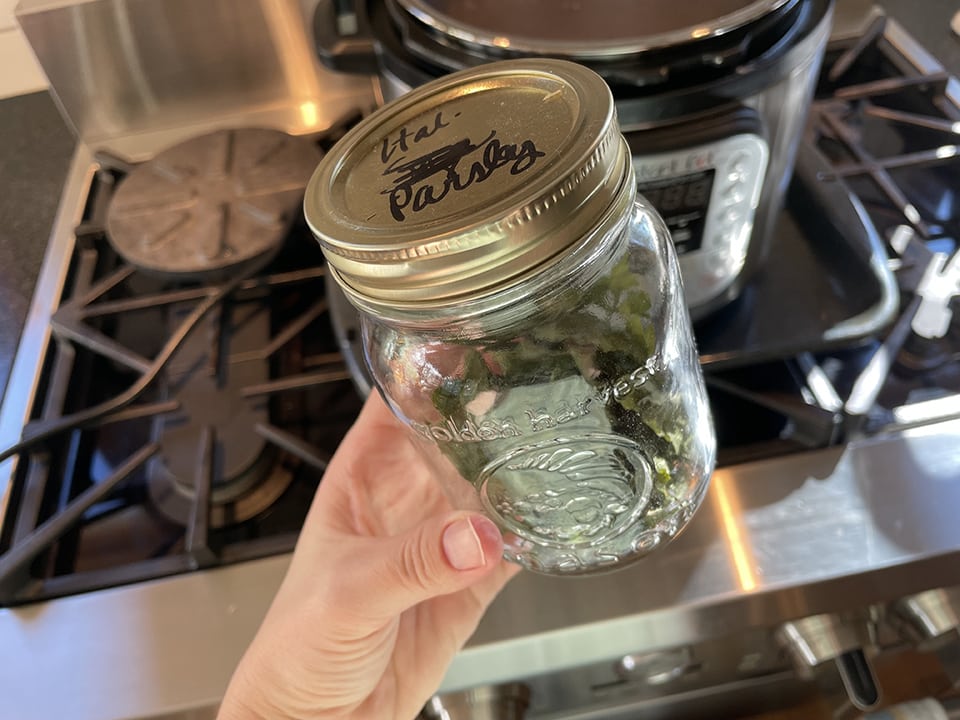 For the noodles in the soup, you can either purchase the fancy Campanelle noodles from Barilla, or do as I did, and break up leftover lasagna noodle sheets into smaller pieces. Up to you!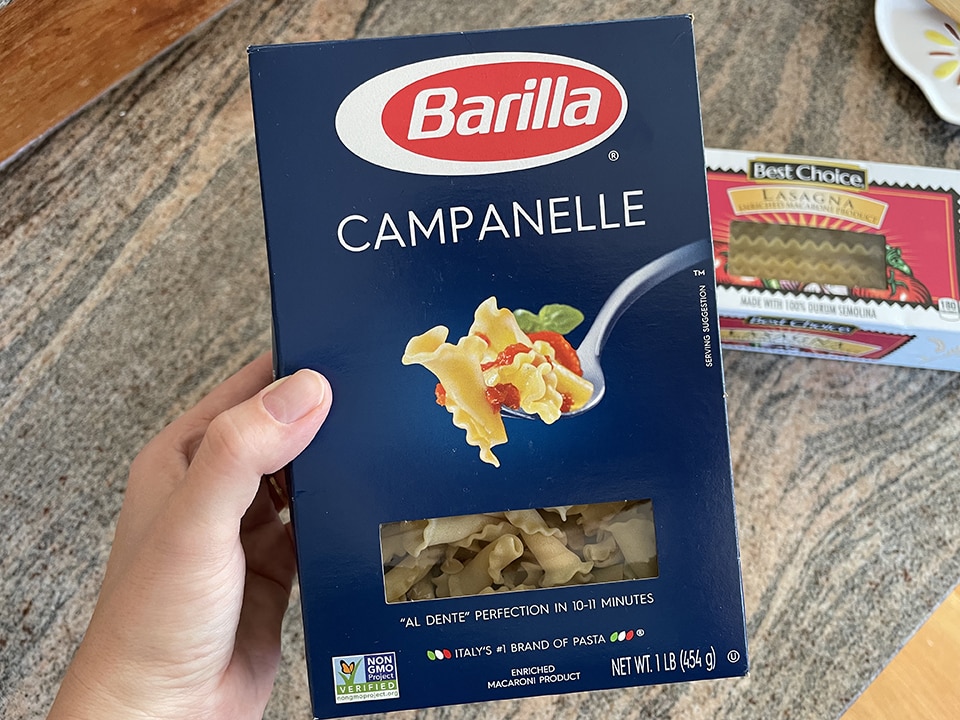 Last, be sure to have snacks on hand while making this soup. This keeps the little supervisor and the cook happy.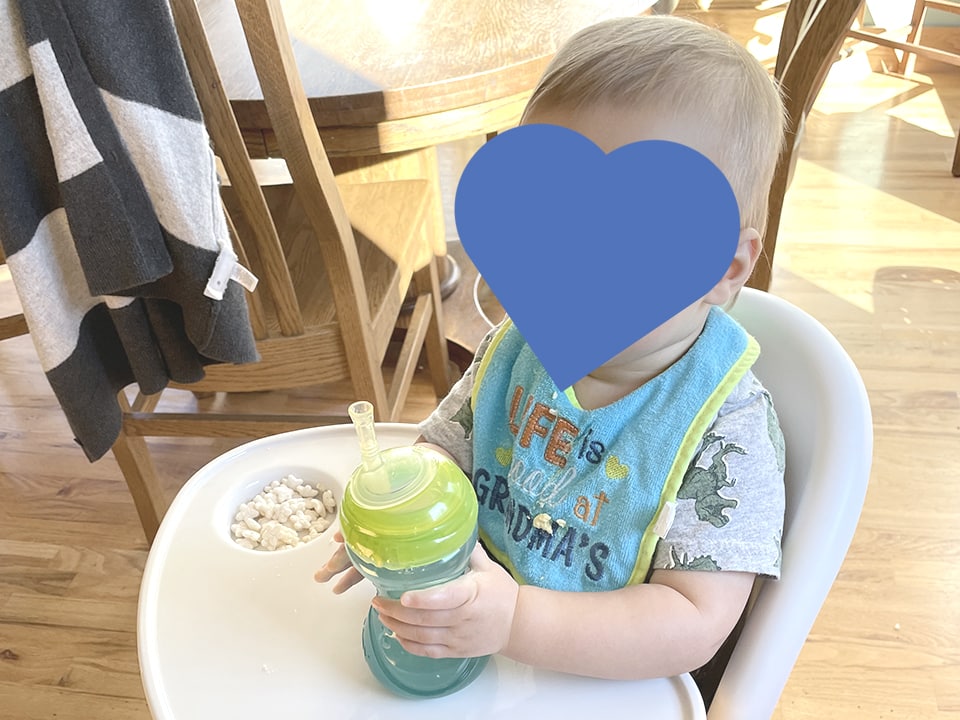 Instant Pot Directions for Venison Lasagna Soup
Add oil to the pot and press the sauté setting on your Instant Pot. Crumble and cook the ground venison until well browned. Season the meat with salt and pepper (I use about 1/2 tsp of each).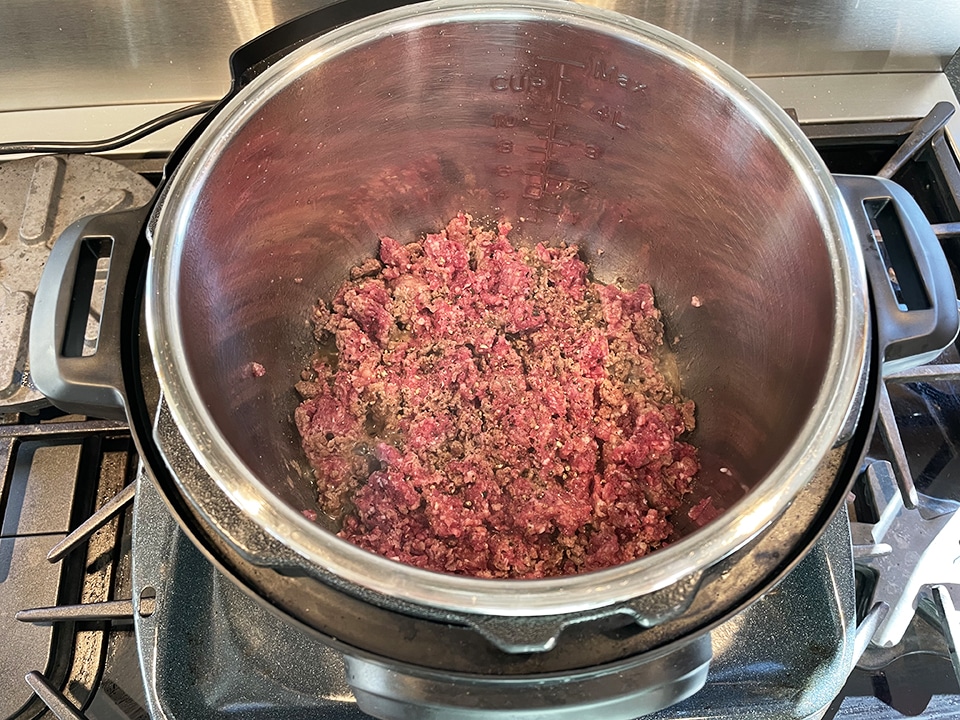 Chop up your onion in whatever fashion you like. I prefer mine somewhere between "chunked" and "minced." Add the chopped onion and minced garlic to the pot, and cook for about 2 minutes. Turn off your Instant Pot by pressing the "cancel" button.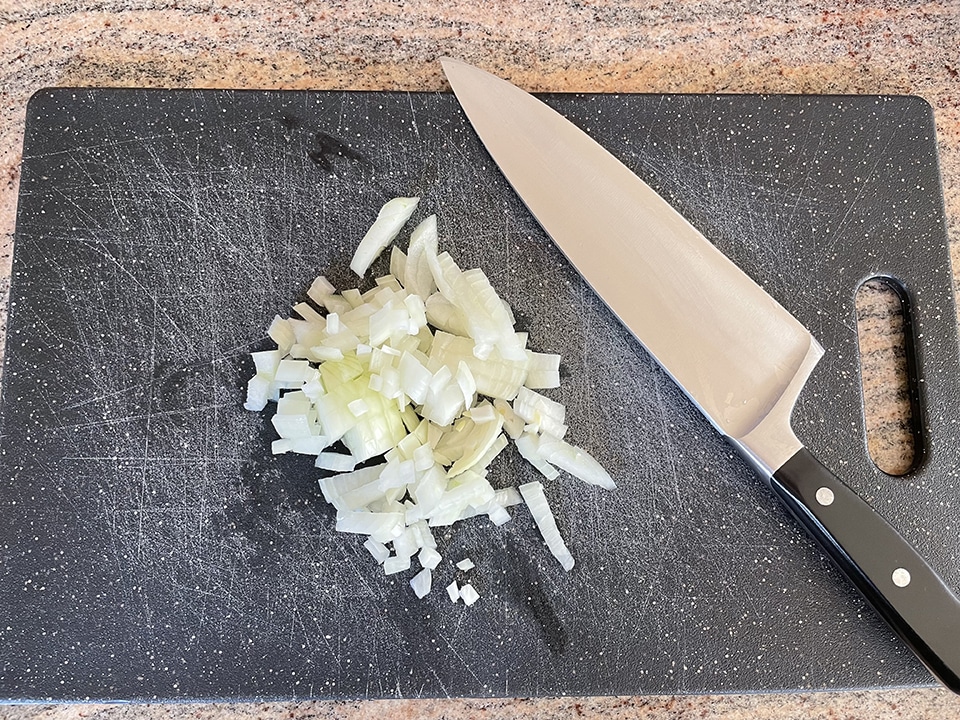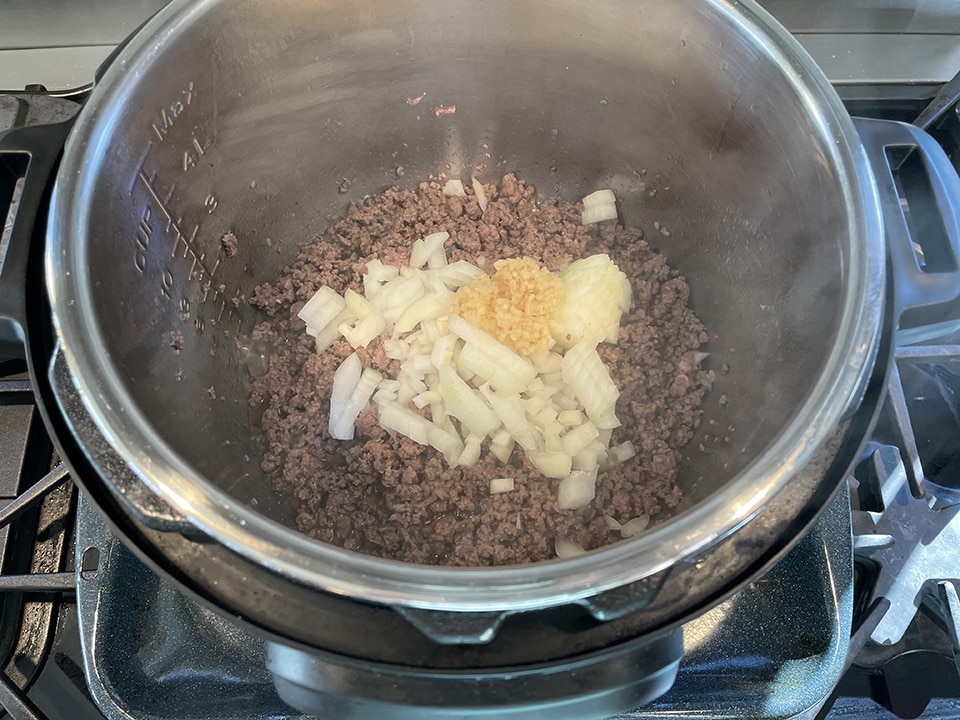 Add to the pot the parsley, chicken broth, water, marinara, bay leaves and salt and pepper. Give it all a good stir, then cook the soup on manual (high pressure) for 15 minutes.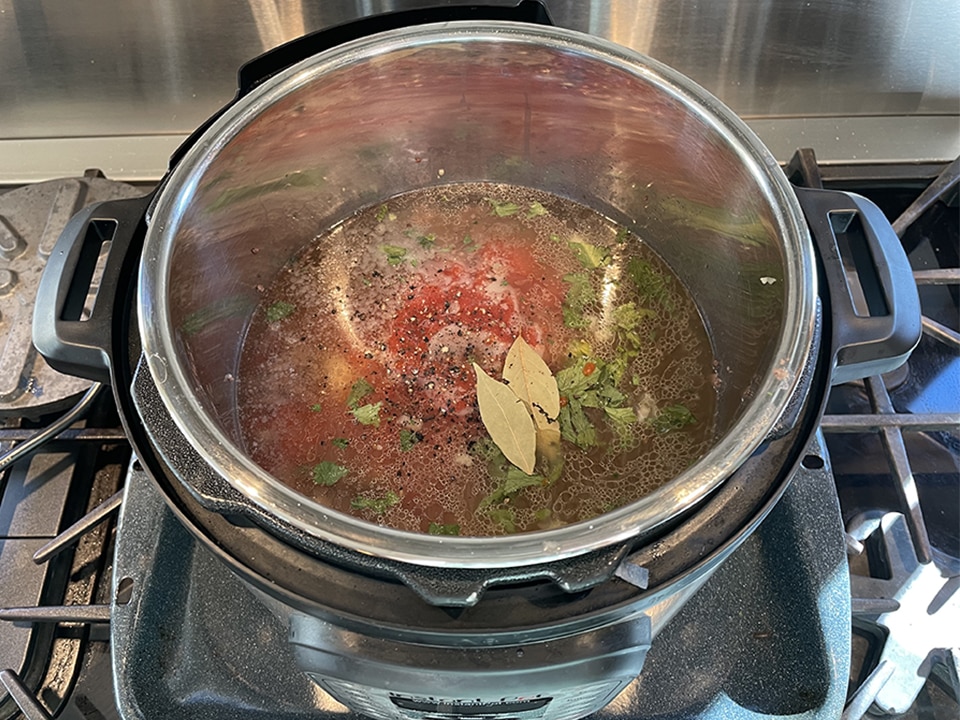 While the soup is cooking, break up your lasagna noodles.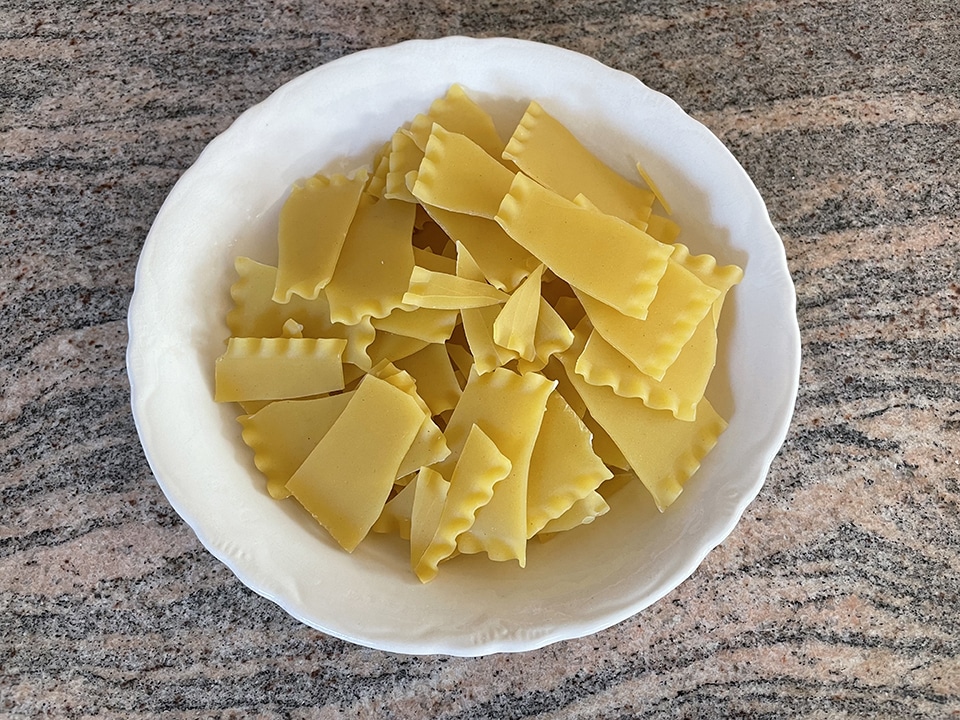 When the cooking time is up, use the quick release method to unseal your Instant Pot. Add the broken lasagna noodles, stir, cover and cook on manual (high pressure) for 3 minutes.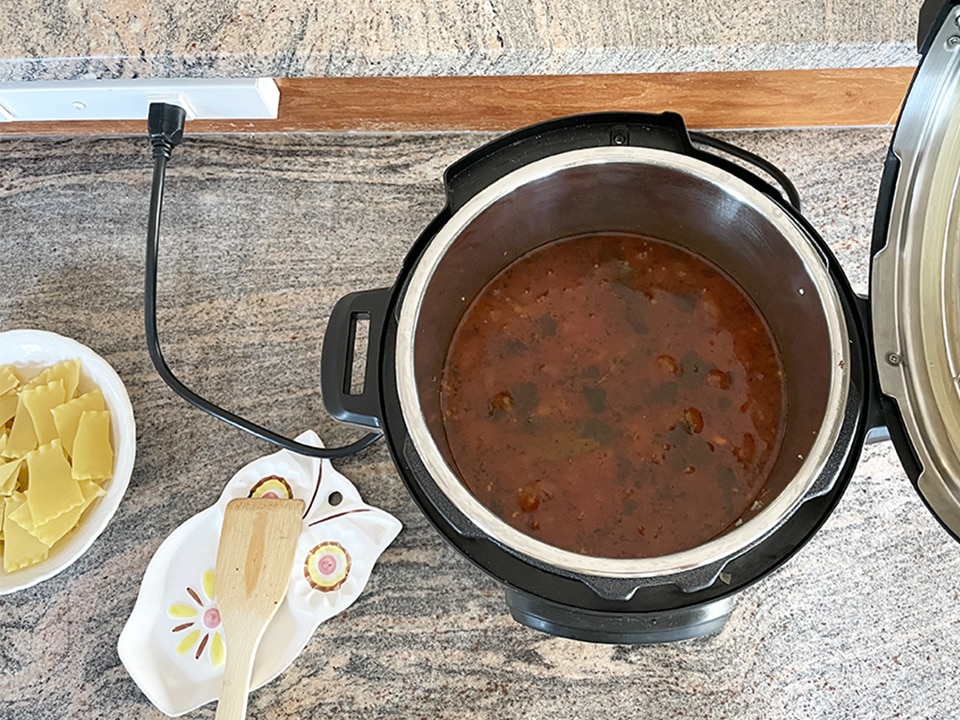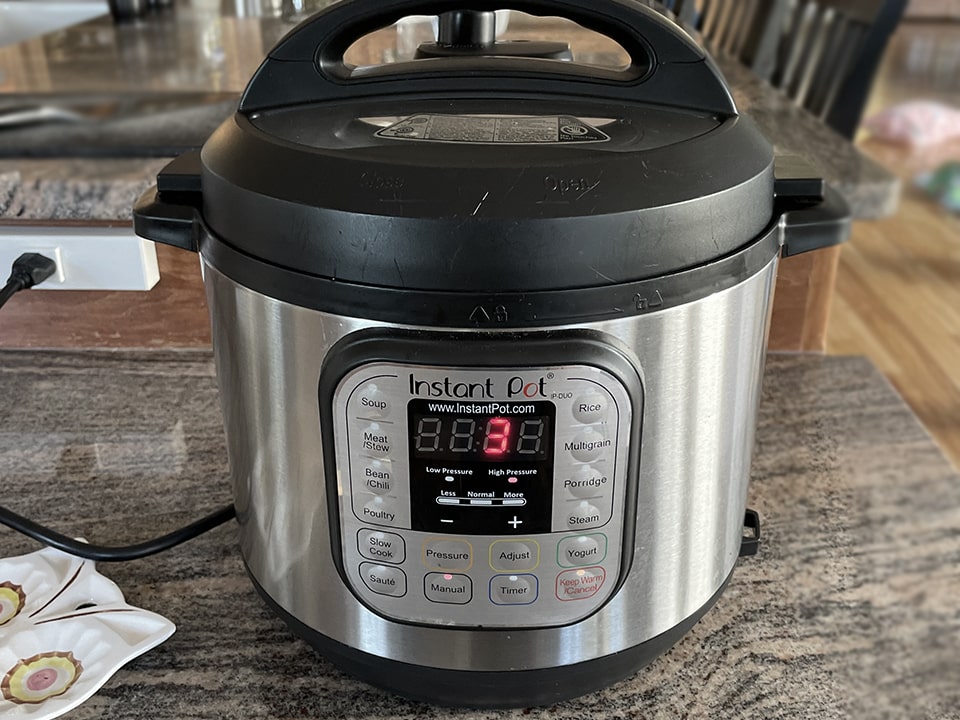 When the timer beeps, use the quick release method again to open the pot. I add the shredded mozzarella directly into the hot soup and stir, so that the overall soup's consistency is cheesy (like a slice of lasagna). Ladle the soup into bowls and top with parmesan cheese. Serve with some crusty bread and a salad – yum!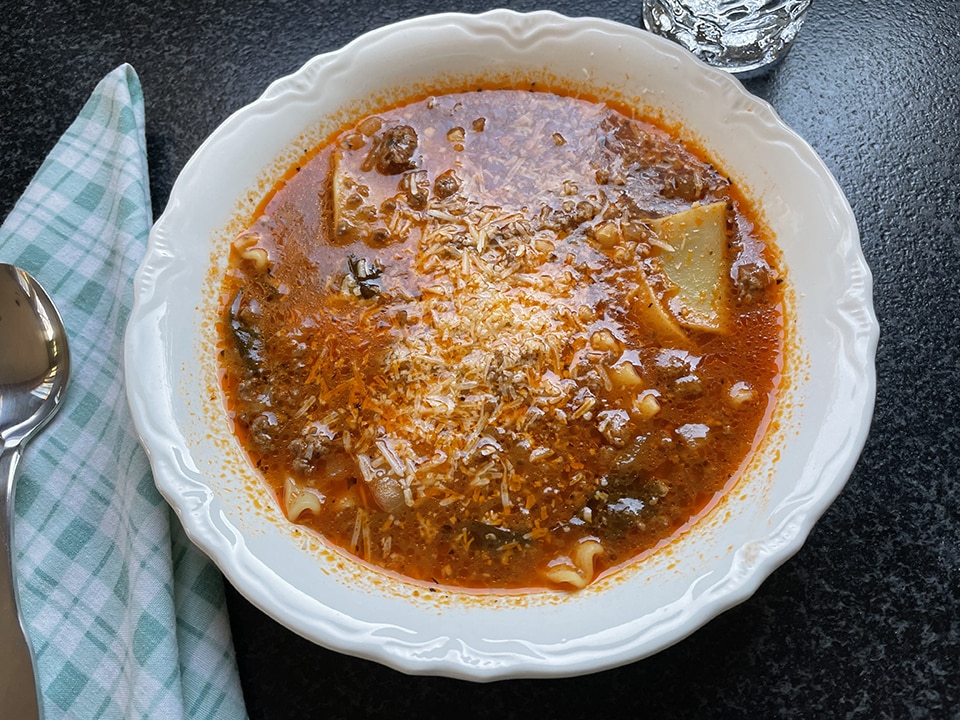 [mv_create key="9″ type="recipe" title="Instant Pot Venison Lasagna Soup" thumbnail="https://www.womensoutdoornews.com/wp-content/uploads/2021/11/IP-Venison-Lasagna-Soup-3.jpg"]
About Jackie Richardson

Jackie Baird Richardson is an interior designer, editor at The WON and avid junker. Watch for her design tips and occasional crafting ideas, bringing the outdoors indoors. View all posts by Jackie Richardson →