The Importance of Writing Thank You Cards
As I reflect over the year that is almost gone, and look ahead into the coming year, I always think about my personal goals for betterment. Some call them New Year's resolutions, but too often those don't stick around long enough to see all pages of the calendar flipped. I've always appreciated receiving a handwritten note or card, for any occasion, but I especially light up when someone has taken the time to give me a note of thanks.
2021 was both a wonderful and a tough year for our family; we lost two key people unexpectedly and in quick succession of each other. At Thanksgiving, we counted our many blessings as a family, and reflected on those who were missing from our lives and from our table. Now, at New Year, I'd like to continue being thankful and plan to make a concerted effort to always express that emotion. Thank You Cards are a good vehicle to carry out that mission.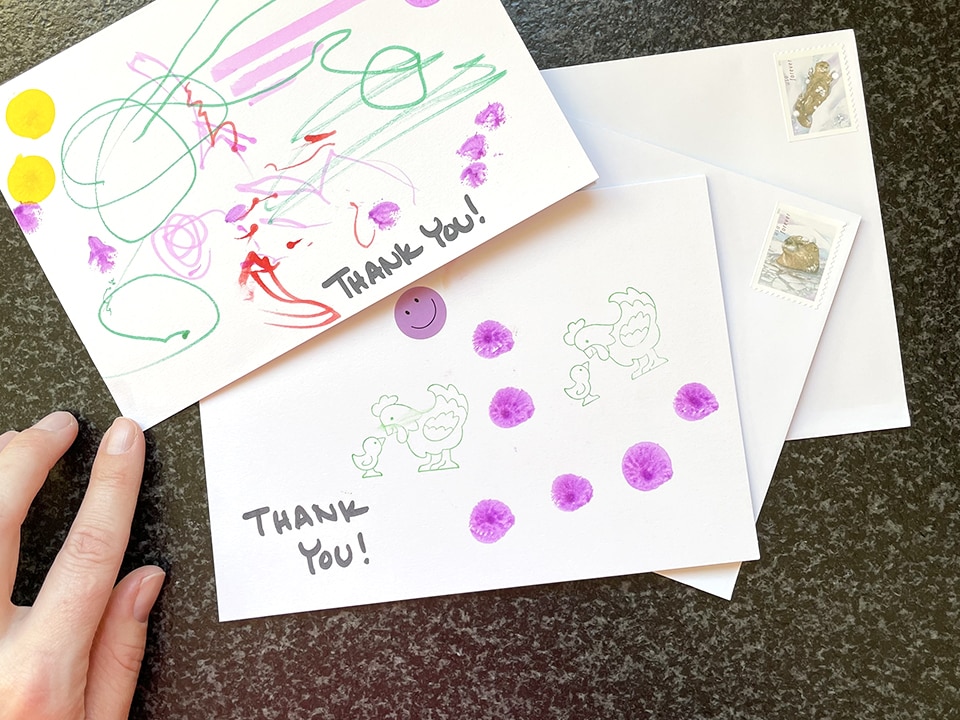 These cards take just a few minutes to decorate (if you choose) and write, but I'm sure that the recipients will really appreciate them.
How to Write a Thank You Card
Emily Post recommends the six following pointers for writing a good thank you card:
Use a salutation.
First sentence – Thank them explicitly for the specific gift or act for which you are writing the letter.
Second Sentence – Personalize the note with an original thought about the things you are thanking for, the effort or thought behind it, what it means to you and the relationship.
Third sentence (optional) – Pull the focus back and think about the future. Suggest future actions or direction or develop the thought from sentence two.
Fourth sentence – repeat the thanks or offer a concluding thought.
Use a closing (sincerely, with love, etc.).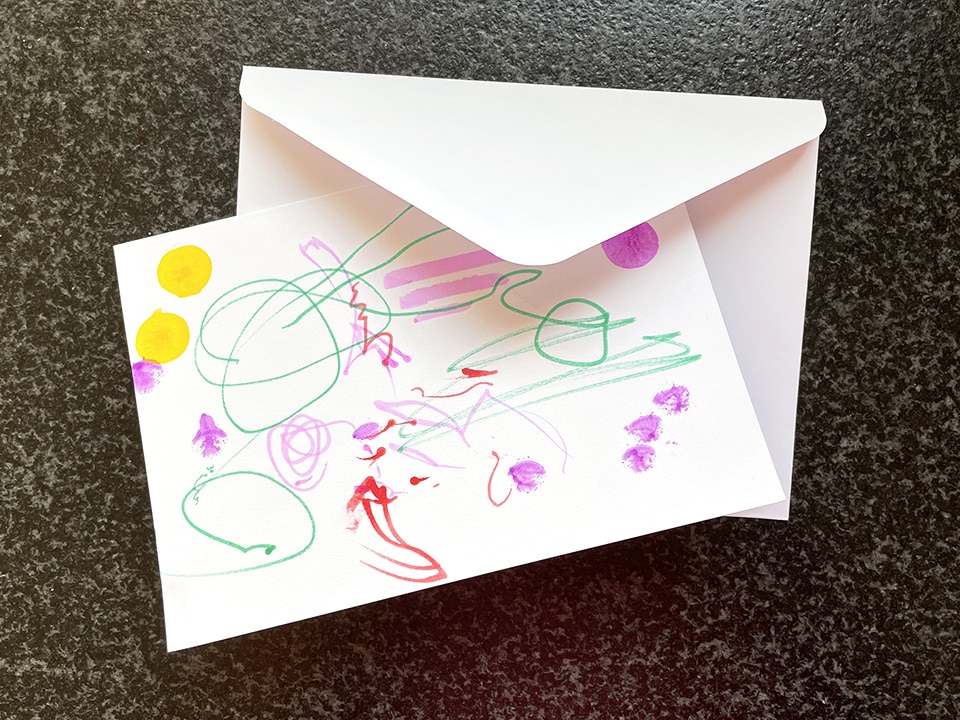 Growing up, I was made to write thank you cards for every gift that I received on every holiday and birthday. My parents stressed that if the gift giver took the time to find the present, and spend money to purchase it, we (their children) needed to spend time writing out a note of gratitude. As an adult, I am grateful for that lesson, and plan to teach it to my children as well. Both kids are too little to fully grasp the concept, but they can easily be included in the thank you card process, anyway.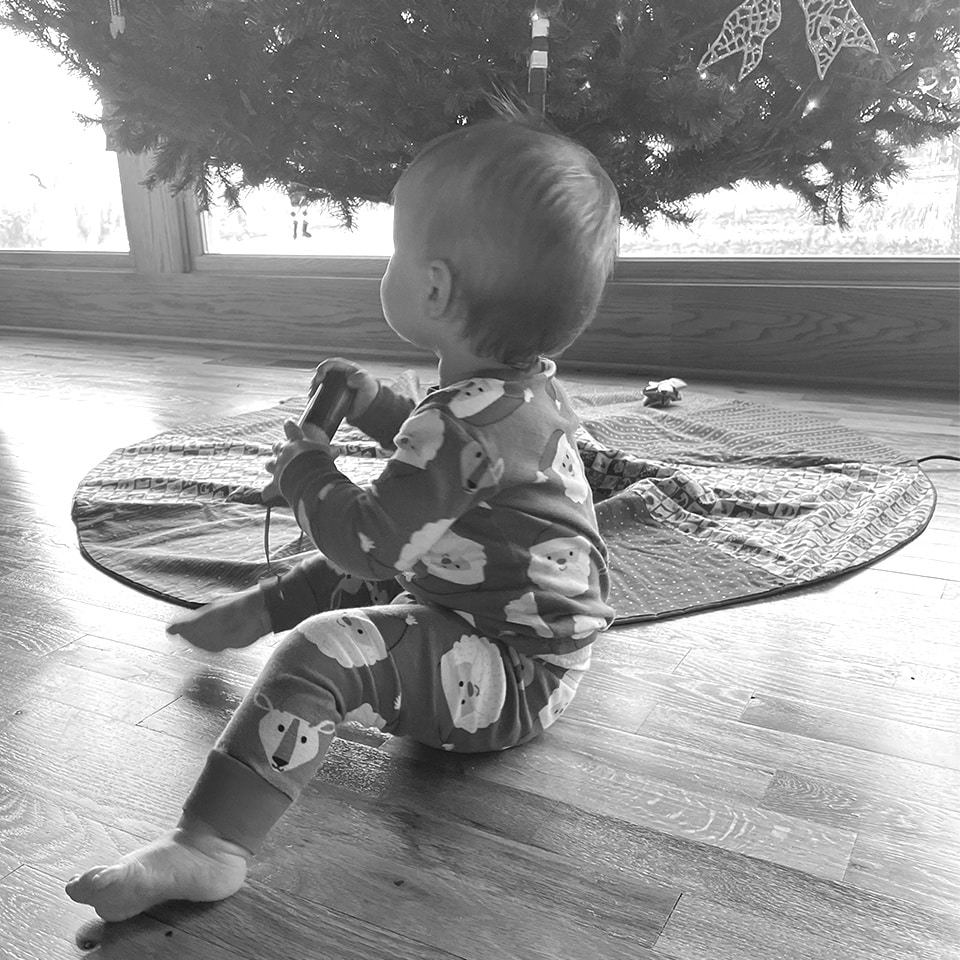 Simple DIY Thank You Cards
This idea for simple DIY Thank You Cards was inspired by a dear friend and her toddler. Enlist the help of your children to color, sticker, stamp and paint some budget friendly, plain white cards.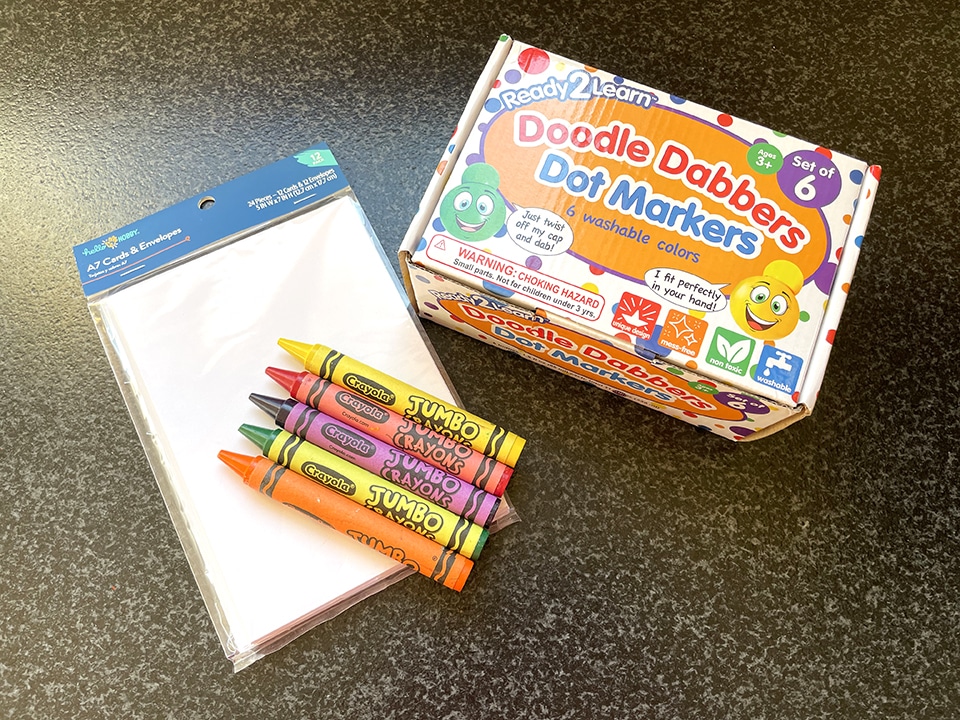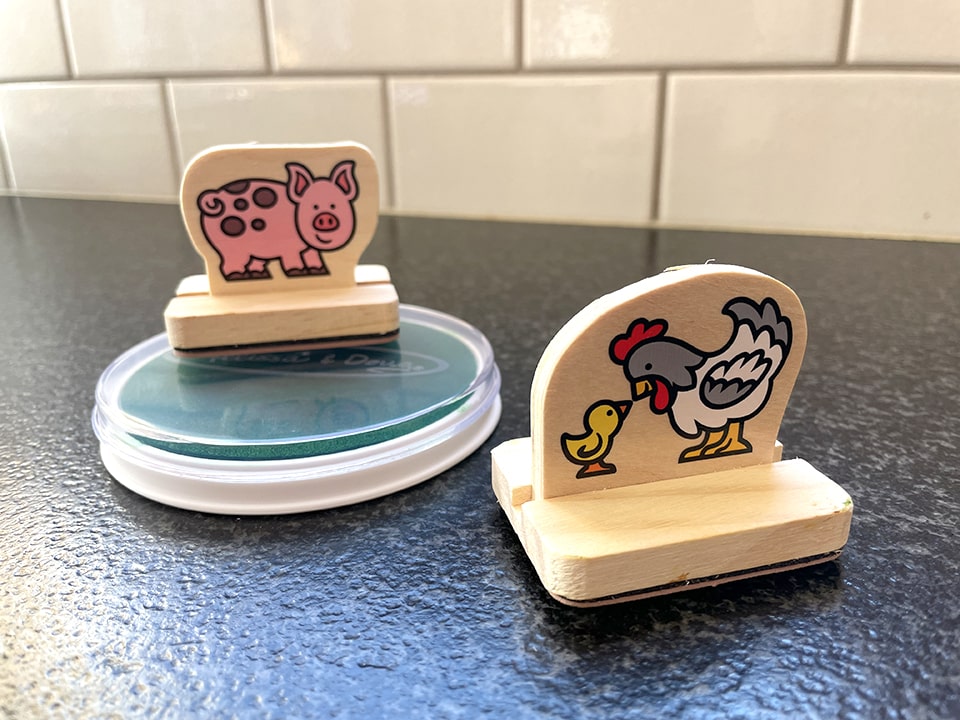 If your handwriting is legible, add a greeting to the front of the card (e.g. "thank you" or "you're the best!").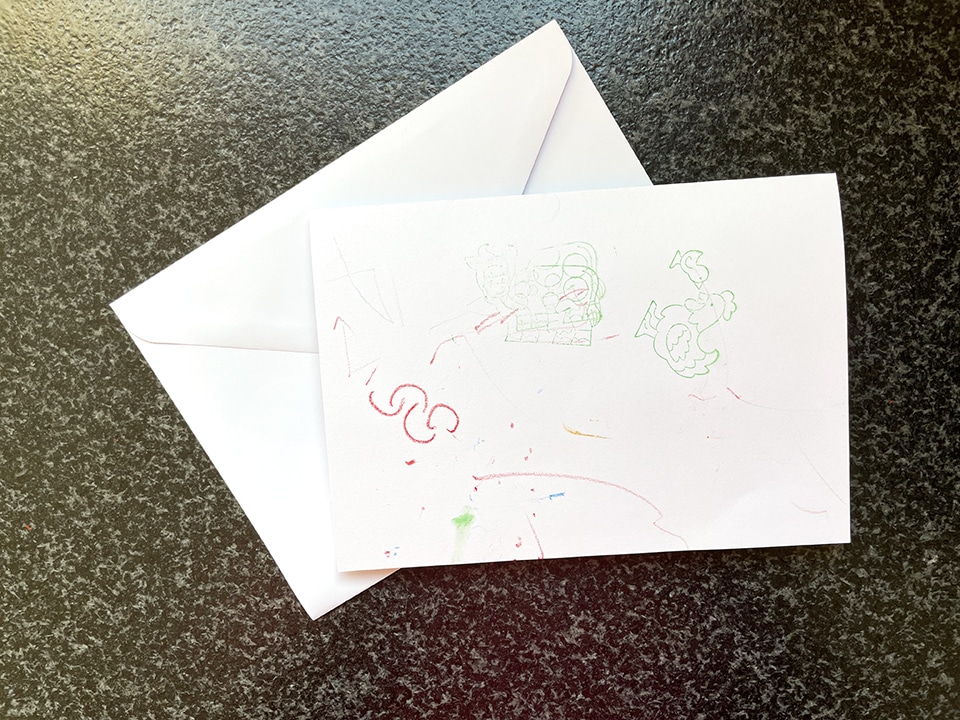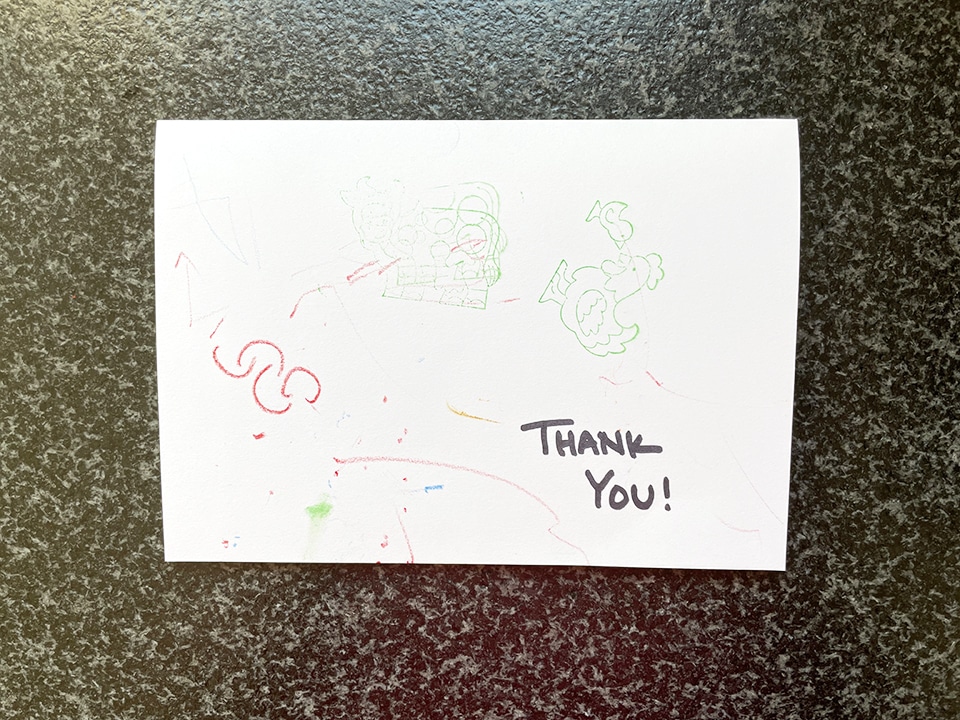 I bought these inexpensive blank greeting cards from Walmart. My kids enjoyed decorating them with jumbo crayons, dot markers and even some farm animal-shaped stamps. These items were all received as gifts this holiday season, which made their use even better on the thank you cards.
Thank You Take Away
Here are my parting thoughts on writing the thank you cards. Slow down and put thought into each note. Be sure to express specifically what the gift was that you received, and how you will use it. Add an antidote or funny memory if possible (example: when this gift was opened, the baby said "WOW!"). Last, do your best to send a note every time, no matter how long it's been since the gift was received. Thank you cards are always appreciated.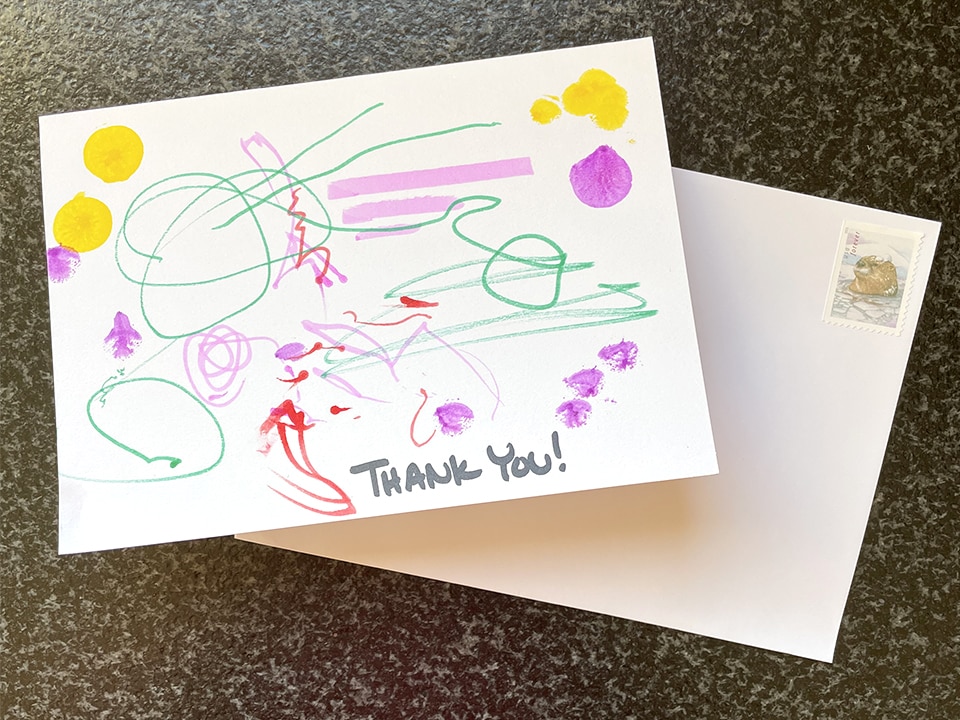 About Jackie Richardson

Jackie Baird Richardson is an interior designer, editor at The WON and avid junker. Watch for her design tips and occasional crafting ideas, bringing the outdoors indoors. View all posts by Jackie Richardson →