2A Life Resource: Check Out Springfield Armory's Website
Want to find the best Springfield Armory firearm to fit your needs and preferences? Are you looking for training tips, reviews or other information? Do you like engaging in online forums? Check out Springfield Armory's website for your 2A life needs … plus more.

Sponsored by Springfield Armory
Springfield Armory Website Highlights
Choosing Your Next Firearm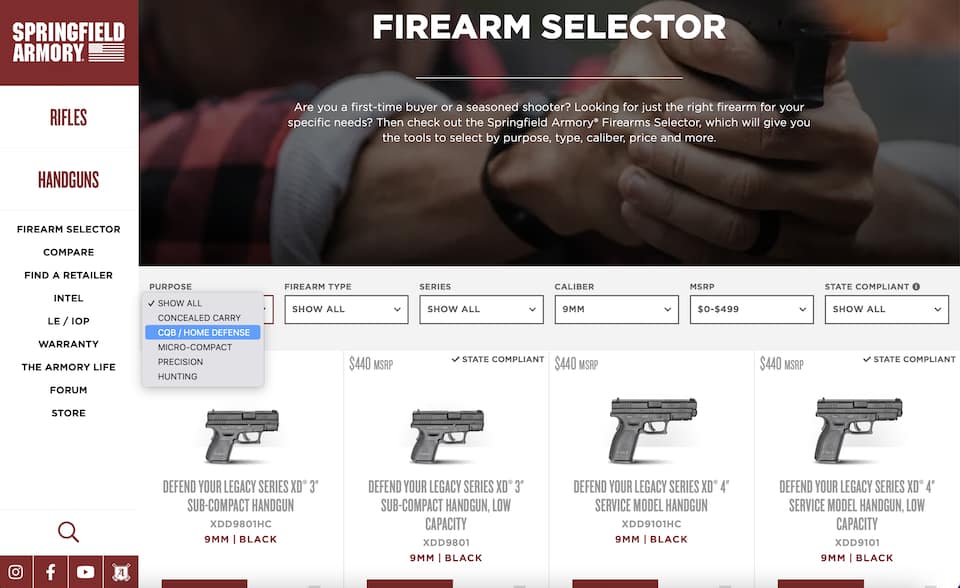 Finding a Springfield Armory firearm to meet your specific need is a piece of cake when you use the firearm selector feature on the website. Through a series of dropdown menus choices, you pick the criteria you want met. Once selected, all the firearms that fit within your parameters will appear below.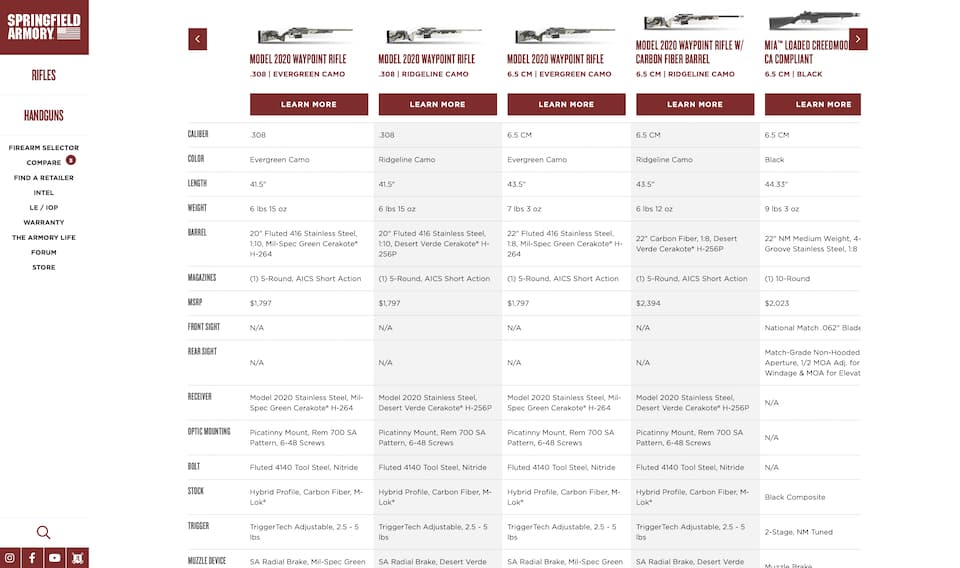 Then, select as many firearms as you're interested in and compare their details side-by-side.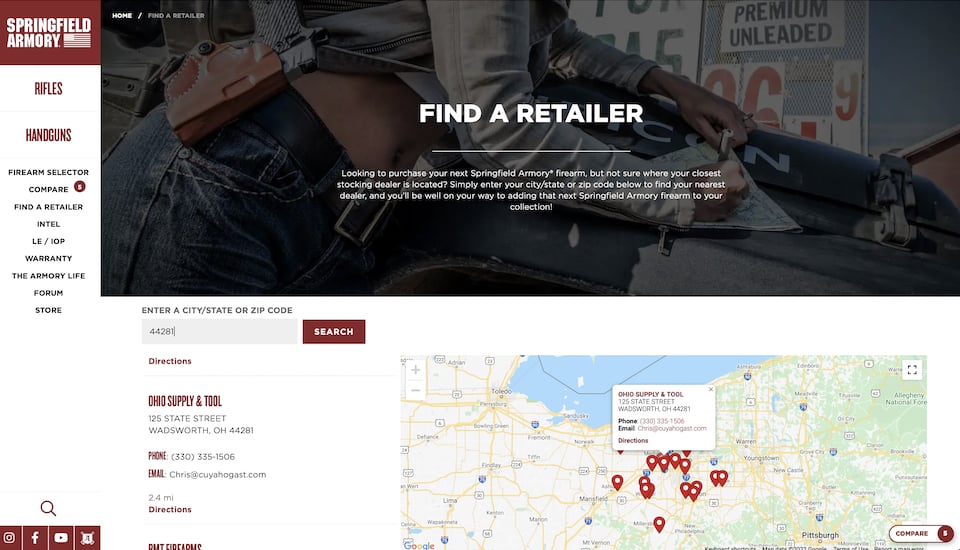 Finally, when you have your perfect gun narrowed down, click on "find a retailer," enter your zip code and view all the stores located in your area. I suggest giving that retailer a call to find out if they have the firearm you are searching for in-stock.
Everything Springfield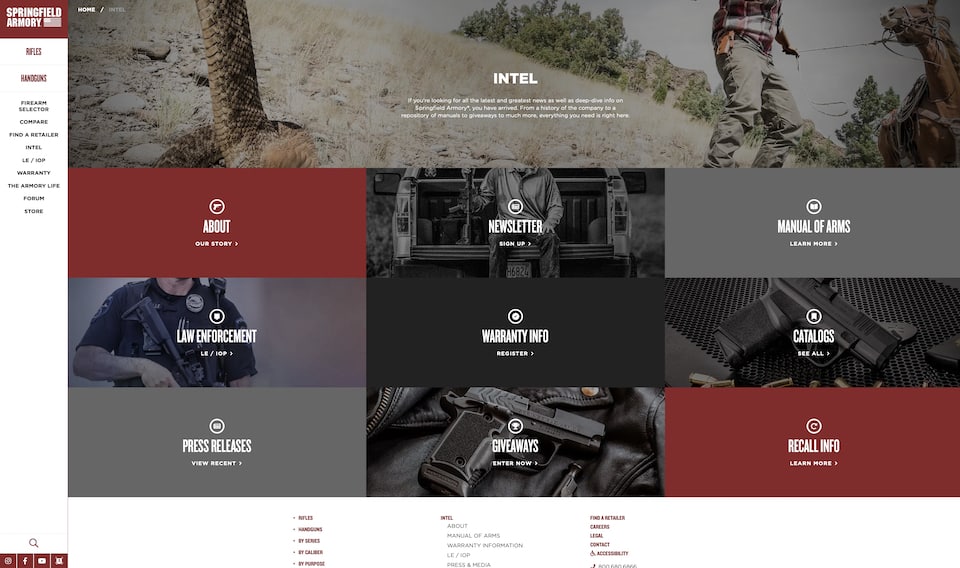 If you're looking for the latest news from Springfield Armory, manuals, warranty or recall information, catalogues or press releases and giveaways, highlight and select intel on the left side. You can even sign up for an email newsletter there.
The Armory Life
Articles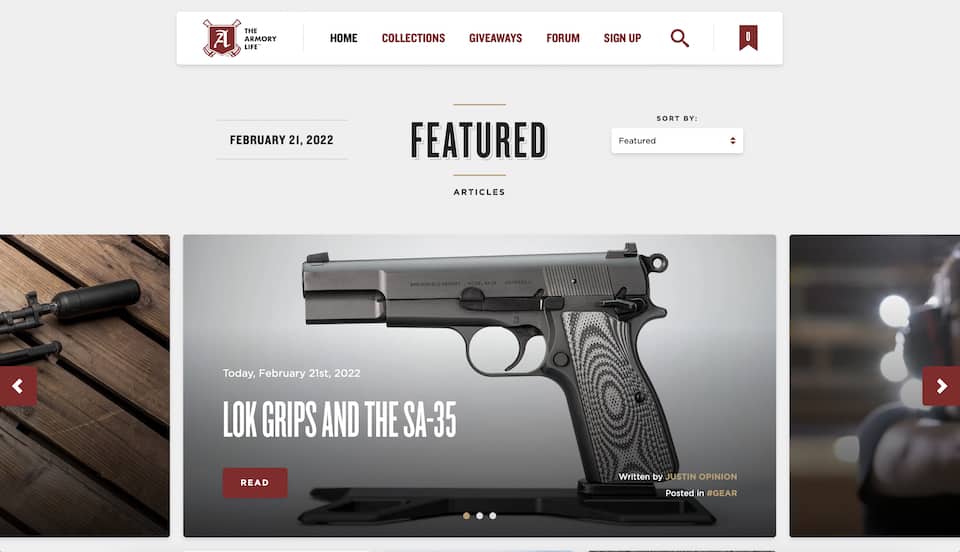 Springfield's blog, "The Armory Life," is filled with hundreds of articles from various writers.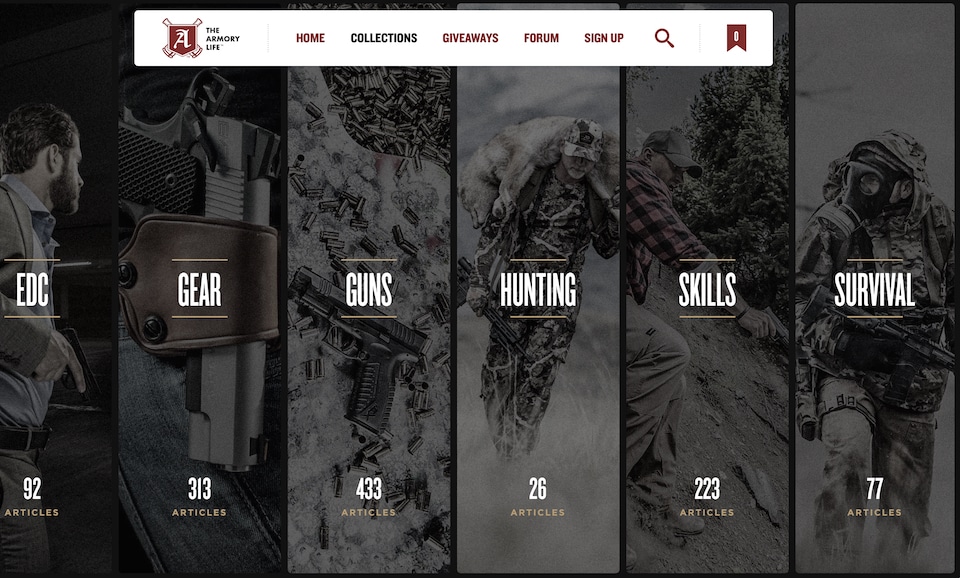 Broken down into six different categories — EDC, Gear, Guns, Hunting, Skills and Survival –you can find information on whatever topic you choose. If there is a specific author or topic you are looking for, there is also a search button in the top category bar.
Armory Life Forum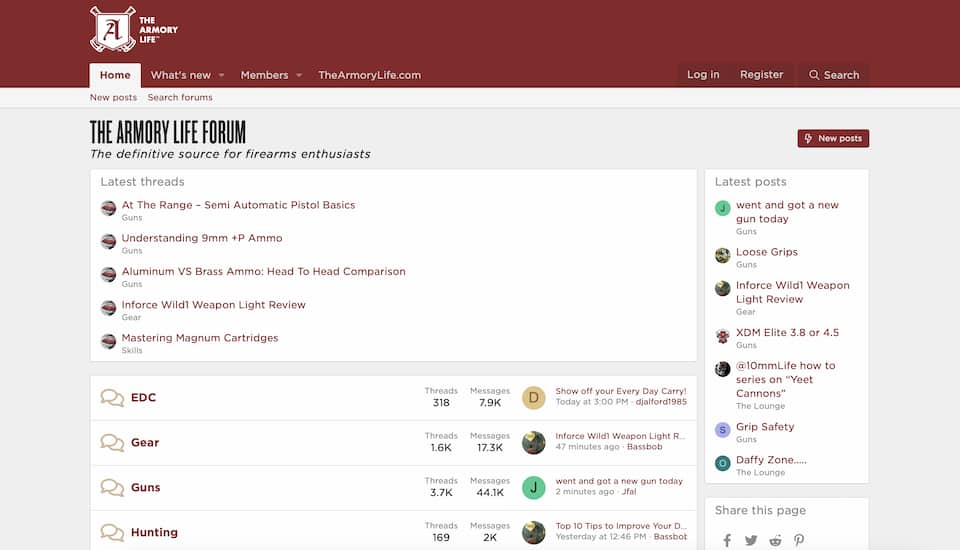 The Armory Life Forum is a great resource for those who enjoy reading different points of view from everyday people. If you want to engage in the conversation, register by creating a user name, password and supplying your email. You can also search topics and members to find specific information may find interesting.
Giveaways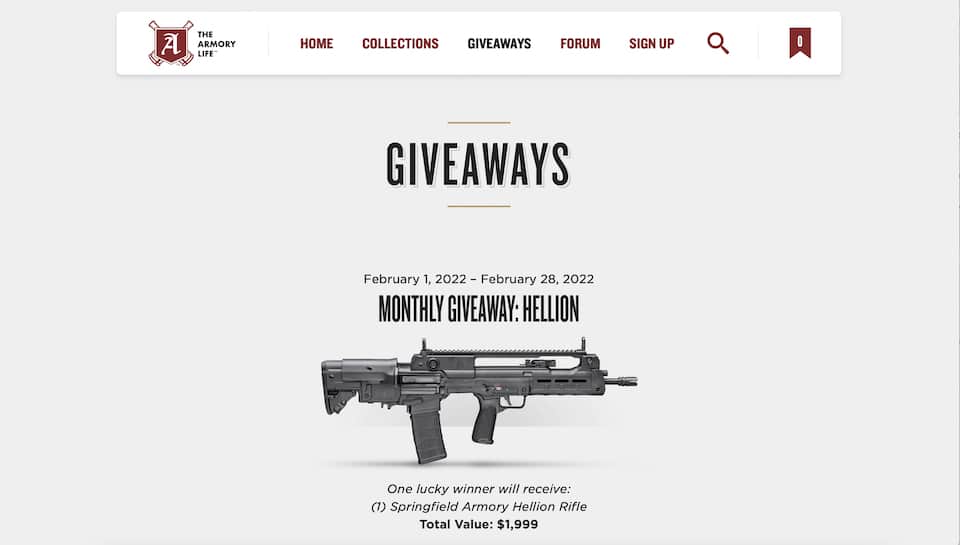 Did you know Springfield Armory has monthly giveaways? Enter each month by registering with your first name, last name and email. Good luck!
Springfield Armory Store
We highlighted Springfield Armory's online store last November in "Shopping for 2A Gifts Online at Springfield Armory." Numerous items are available from holsters and magazines to clothing and logo merchandise. There is even a sale category for us bargain shoppers.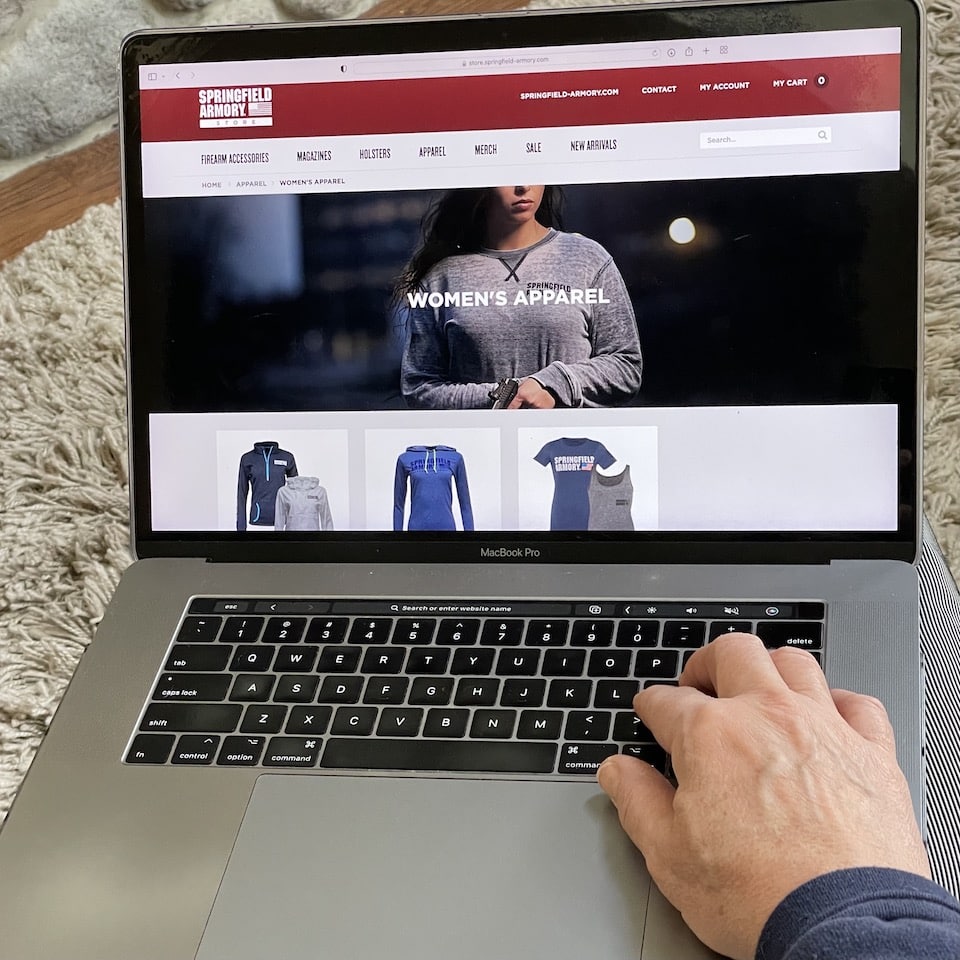 As you can see, Springfield Armory's website contains a wealth of information to meet your 2A needs. Make sure to check it out here.
About Michelle Cerino

Michelle Cerino, aka Princess Gunslinger, first entered the firearms industry in 2011 as co-owner, president and trainer at a national training company. She immediately began competing in both 3-Gun and NRA Action Pistol, becoming a sponsored shooter. Michelle is currently a columnist and Managing Editor of Women's Outdoor News, as well as owner of Pervenio LLC. She also manages social media for Vera Koo and GTM Original. Michelle encourages others to step out of the comforts of home and explore. View all posts by Michelle Cerino →