Outdoor Easter Scavenger Hunt
This weekend we celebrate the Easter holiday. Usually these get-togethers include activities for children, including egg dying and Easter Egg hunts. Women's Outdoor News would like to supply a fun twist on the classic Easter Egg hunt: an outdoor Easter scavenger hunt. We've put together a free, printable scavenger hunt for outdoor-inclined folks. Use this guide for locations to hide your Easter Eggs, and then turn the kiddies outside with a copy to guide their hunts.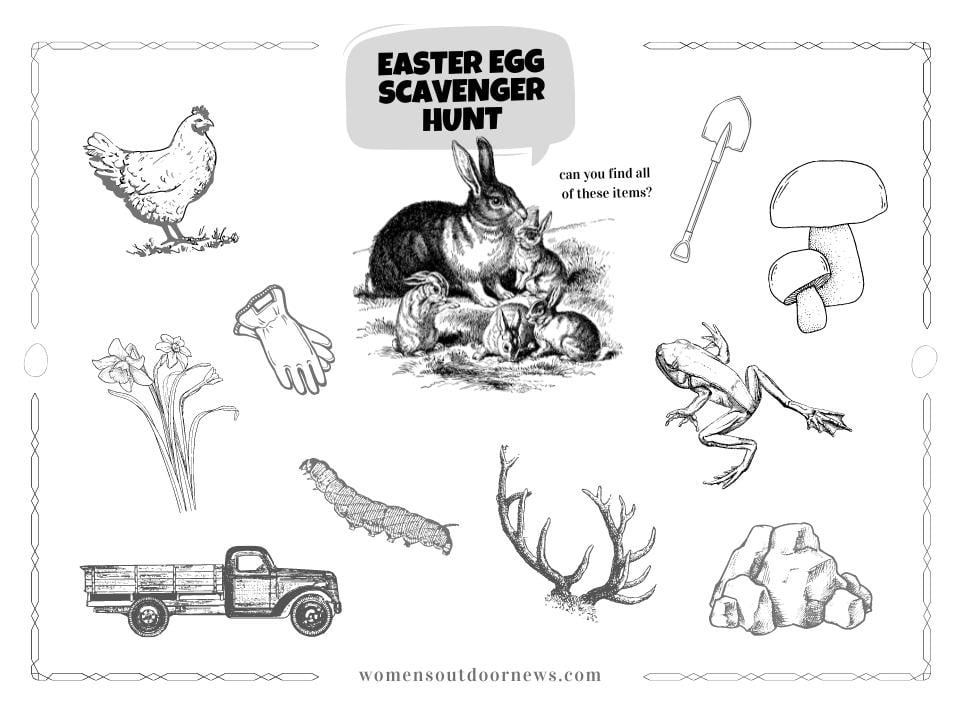 These items are included in the hunt; Easter Eggs can be hidden at these locations, or children can check off each item as it's found, and return to collect their egg bounty when all items have been located.
chicken (real or decoration)
work gloves
flowers (Daffodils are shown – any flower will do)
bug
automobile
antlers
rock pile
frog (real or toy)
mushrooms (plant or faux)
shovel or other garden implement
Click here to download this free, printable guide.
History of the Easter Egg Hunt
Why do we hunt Easter Eggs? In Christianity, the Easter Egg symbolizes the rebirth of Christ, and the empty shell is a metaphor for Jesus' tomb. The egg hunt can be traced back to its early German origins; the Easter hare (as it was originally known) would bring baskets of brightly colored eggs to good children. These eggs would be hidden around the house and yard, later to be found during the hunt.
In the late 19th and early 20th centuries this activity gained popularity with the Victorian middle class, who were fascinated by old traditions. This brought the celebration of Easter beyond the church, and into the private home. Find out more about our modern day Easter traditions here.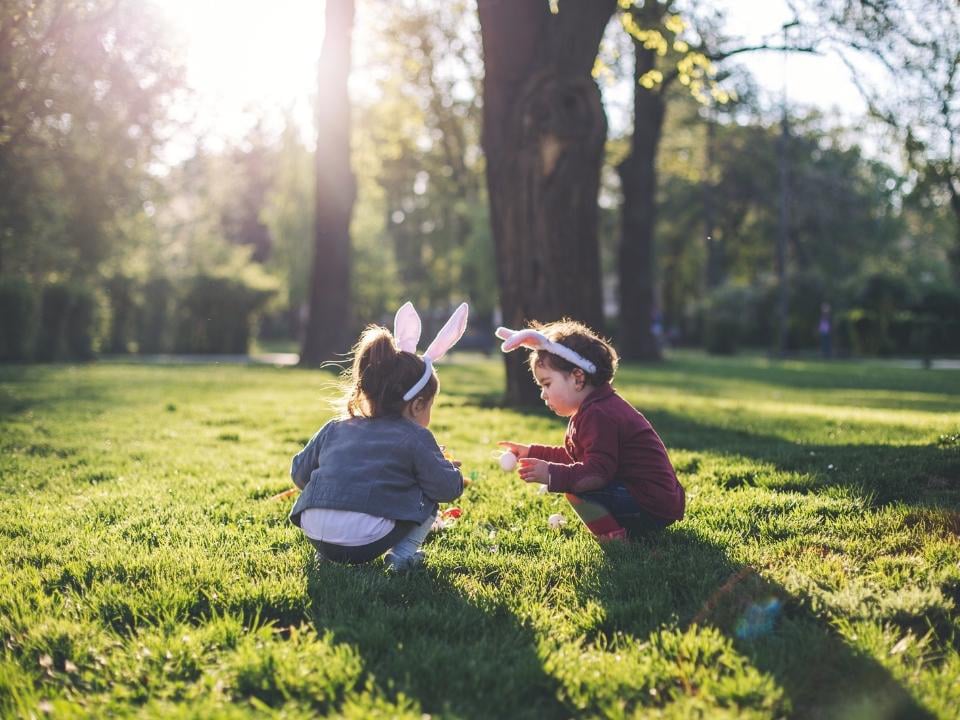 Other Easter Ideas
Would you like an easy and fun dessert for after your Easter Egg hunt? This cake is a favorite of my family, and was made every year when I was growing up. It's super delicious to make and eat (if you snack while decorating). I use a carrot or spice cake, but any flavor of box cake will do.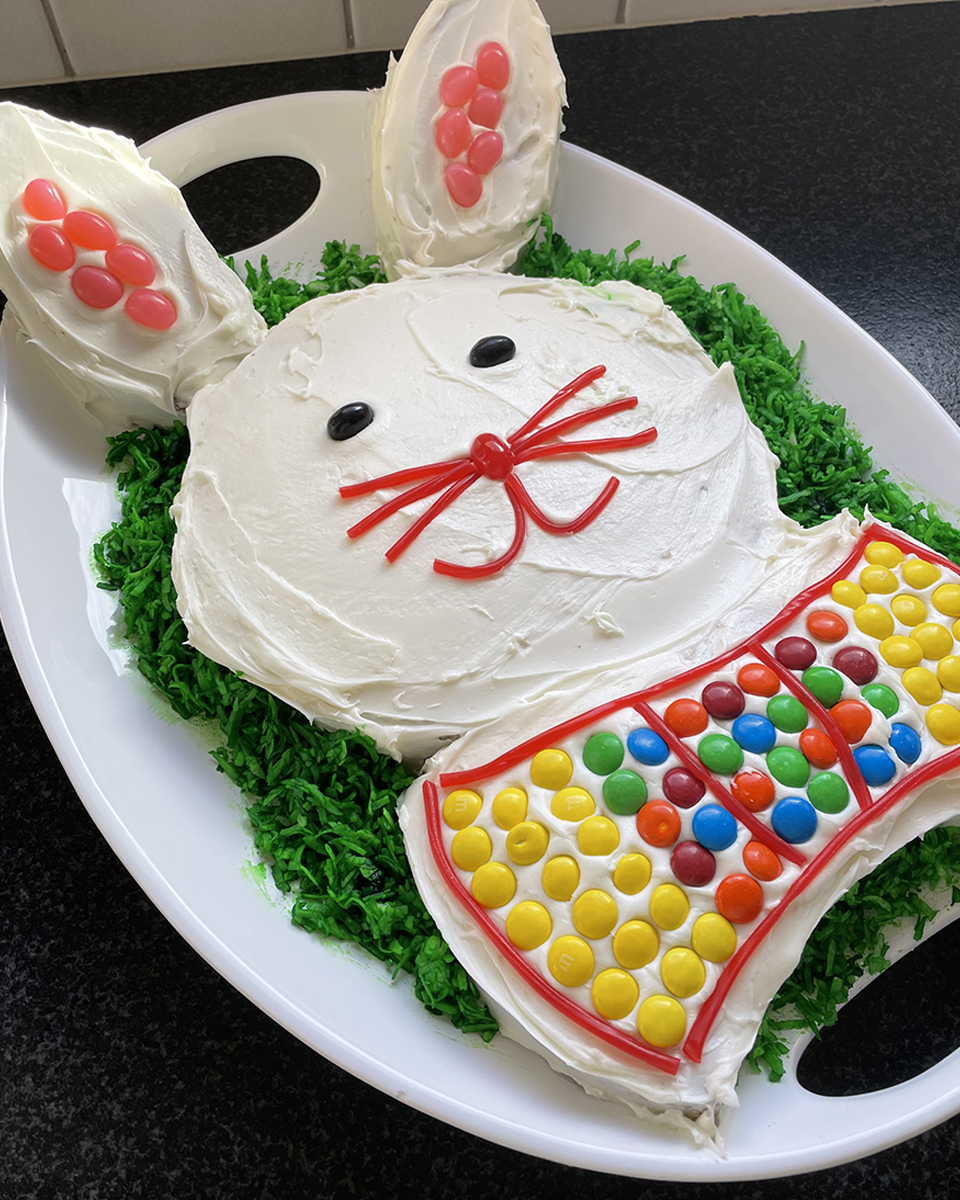 Love chocolate Easter Bunnies? This craft by our publisher, Barbara Baird, will grab your interest. She combed local thrift shops and purchased inexpensive ceramic bunnies. After cleaning them, Babbs painted each with chocolate brown spray paint. These Chocolate Thrift Store Bunnies are super realistic – be careful not to set these on the table, someone might take a bite!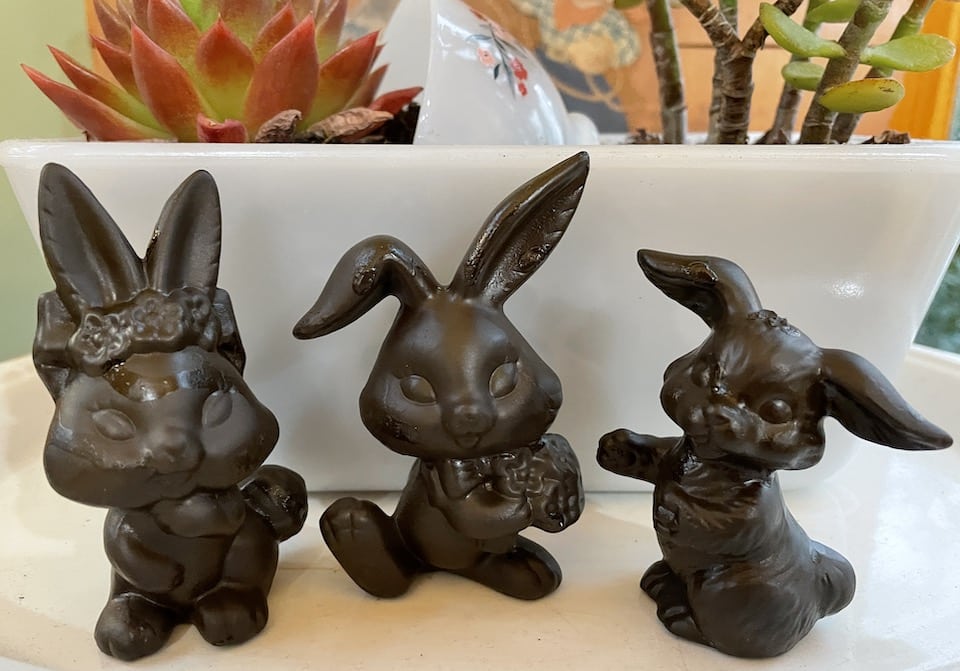 About Jackie Richardson

Jackie Baird Richardson is an interior designer, editor at The WON and avid junker. Watch for her design tips and occasional crafting ideas, bringing the outdoors indoors. View all posts by Jackie Richardson →