Walther Introduces First Ever Pistol Engineered for Female Hand Structure
OVER A CENTURY OF ENGINEERING PASSION & PRECISION WORKSMANSHIP SPECIFCIALLY DESIGNED FOR A WOMAN'S HAND. For female shooters who simply will not sacrifice on unmatched versatility, dependability and effectiveness in both concealed carry and conventional service situations, the Walther PDP F-Series is how you stay READY.

The same engineering passion, precision workmanship and innovation that made Walther's PDP a groundbreaking achievement in firearms is now tailored specifically to Female shooters with the PDP F-Series pistol. The new F-Series elevates the next evolution in world class ingenuity for pistols to meet the demands of female shooters like never seen before. Accounting for precise structural differences, Walther has completely reengineered the ergonomics of the grip to be designed for the exact biomechanics of women's hands. Featuring a new patented operating system resulting in a reduction in slide rack force paired with all the performance duty features of the PDP, the F-Series pistol is the elite choice for all women. Put Walther's timeless legacy of unmatched performance in your hand today, because whether you are with your family or on your own – it is your duty to be READY!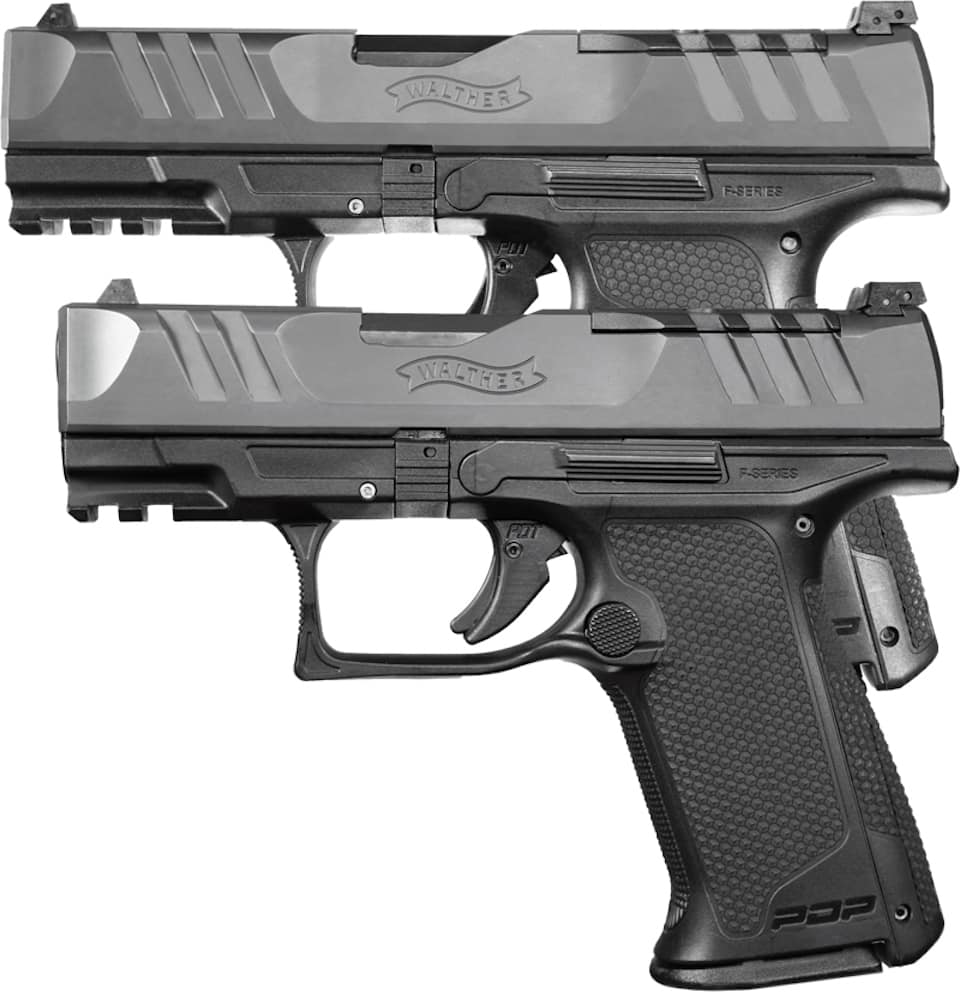 Walther Shooting team member, Olympian and Firearms Instructor Gabby Franco had this to say about it, "The PDP F-series is the result of a revolutionary approach to creating a pistol with female shooters in mind. Walther Arms took the difficult task of developing a mid-sized frame handgun that offers high ammo capacity with a smaller grip, shorter trigger, and excellent ergonomics like no other. The F-series is the best tool in the market for self-defense, law enforcement, target shooting, and competitive shooting. It makes me proud to be part of a project to bring a pistol that contributes to many women's quests to become better shooters!"
About Walther
"It's your DUTY to be READY" is a message to clearly and concisely show that Walther is doing everything in its power to support shooters everywhere with not just the absolute best in firearm innovation and performance but also access to the best training and informative firearms community as well. History has shown Walther's dedication to this message, beginning in 1886 and continuing today with the innovative spirit that builds off the invention of the concealed carry pistol by creating duty grade weapons such as the PDP and world-class rimfire products such as the P22. Walther will continue its long tradition of technical expertise and innovation in the design and production of firearms to meet the demands of any customer. Excellent service and superior quality will continue to be benchmarks of Walther's success. www.waltherarms.com
About The WON

The Women's Outdoor News, aka The WON, features news, reviews and stories about women who are shooting, hunting, fishing and actively engaging in outdoor adventure. This publication is for women, by women. View all posts by The WON →
The Conversation