A Glimpse Inside the Beretta USA Factory
Last month I attended the Beretta APX A1 Media Event in Nashville, Tennessee. We spent a morning at the range, learning about APX A1 and of course shooting it. Later though, after a delicious barbecue lunch (with banana pudding for dessert), we hopped on a bus and made our way to the Beretta USA Factory in Gallatin, Tennessee.
Sponsored by Beretta USA
As I walked into the lobby, I immediately thought, "This is a place I'd like to hang out." The welcoming atmosphere, with all the displays to peruse and comfy chairs, made it a nice first stop on our tour.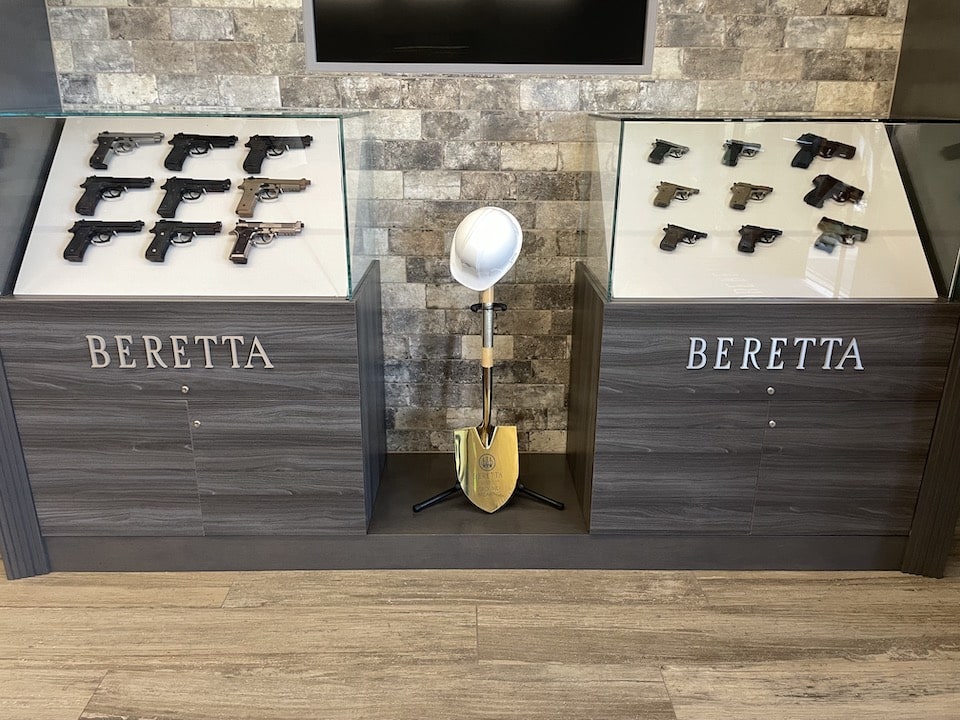 I've had the opportunity to visit other factories in the firearms industry and honestly, this is the cleanest building I've ever toured. I'm not sure if it's like at my house when someone mentions he's stopping by and there is a quick scramble to pick everything up and wipe off counters … but, this place appeared immaculate and brightly lit.
Although a small part of the tour, the first hallway we walked through really impressed me, as it showcased displays of Beretta history. A photo of the Beretta Trident Logo dominates the wall space, with this motto – "Dare in Brocca" (Hit the Bullseye). A plaque above the photograph reads, "While visiting the residence of poet Gabriele D'Annunzio in the early 1920s, Pier Giuseppe Beretta stumbled across a marble carving in the gardens of the 'Vittoriale' estate. The symbol impressed Beretta, who Pier Giuseppe was impressed by this symbol and saw it as the perfect example of the perfection he demanded for everything made at the Beretta factory, and which became the inspiration for the Beretta Trident logo of today."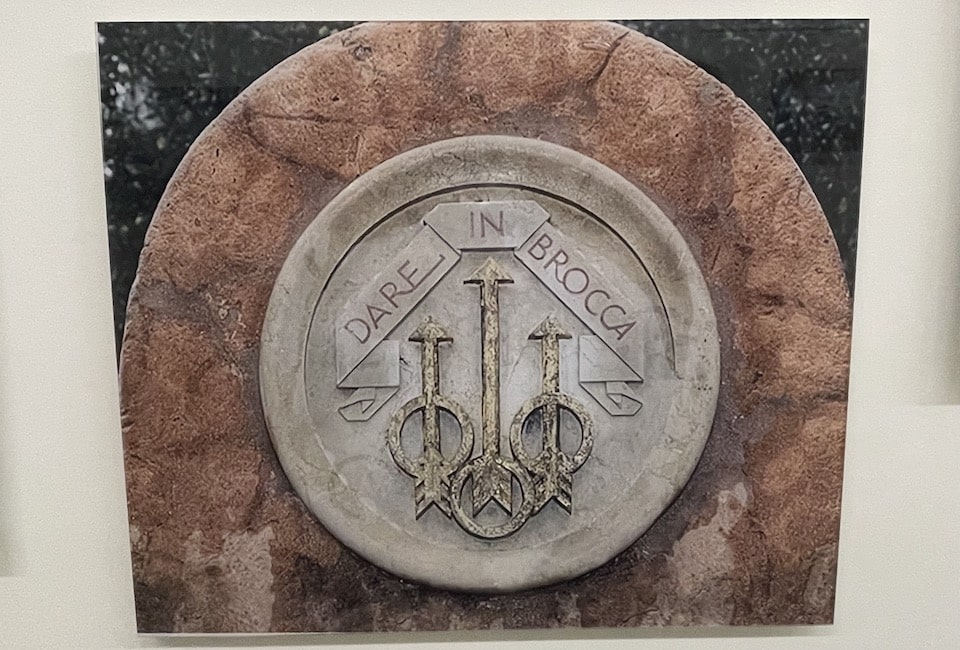 In the video, I mentioned the Chevy Beretta automobile on display. Fabbrica d'Armi Pietro Beretta sued General Motors for trademark infringement involving their use of the Beretta name for a car. In 1989, the suit was settled out of court. Consequently, Beretta and GM exchanged symbolic gifts: a Beretta GTU coupe and a Beretta hunting rifle and shotgun. General Motors also donated $500,000 to a Beretta-sponsored charity. As for the rest of the story, let's just say it wasn't so much about the money, it was more about the principle of the lawsuit.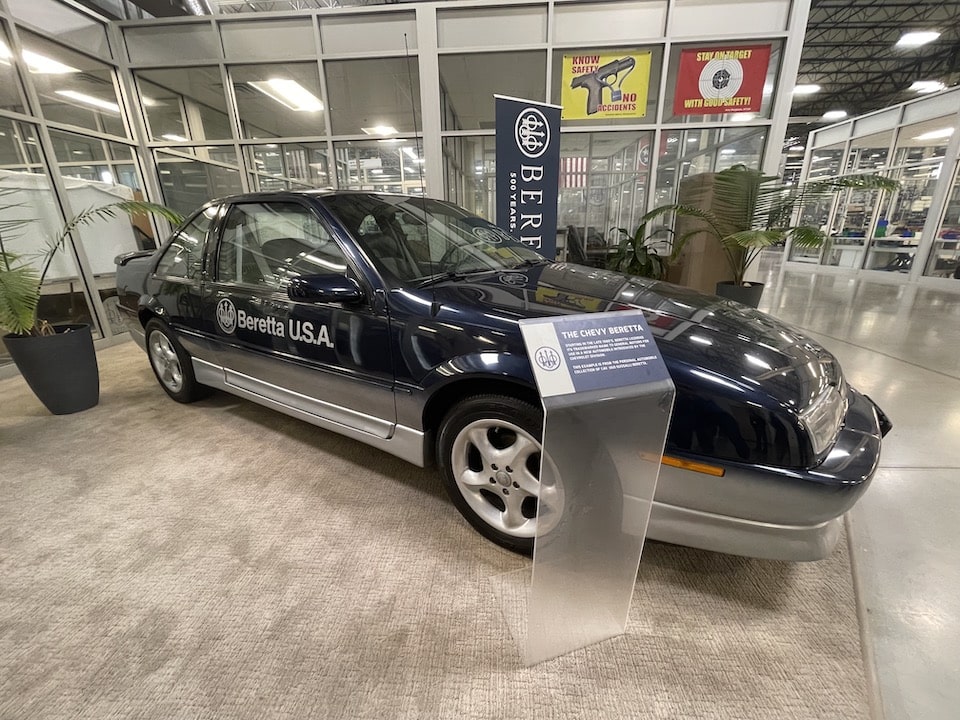 The tour allowed me to watch the various steps involved in the building firearms. I enjoyed watching some of the hands-on work with the various parts, as well as seeing robots polishing and cutting. It's amazing how it all comes together with a final finished firearm in the end.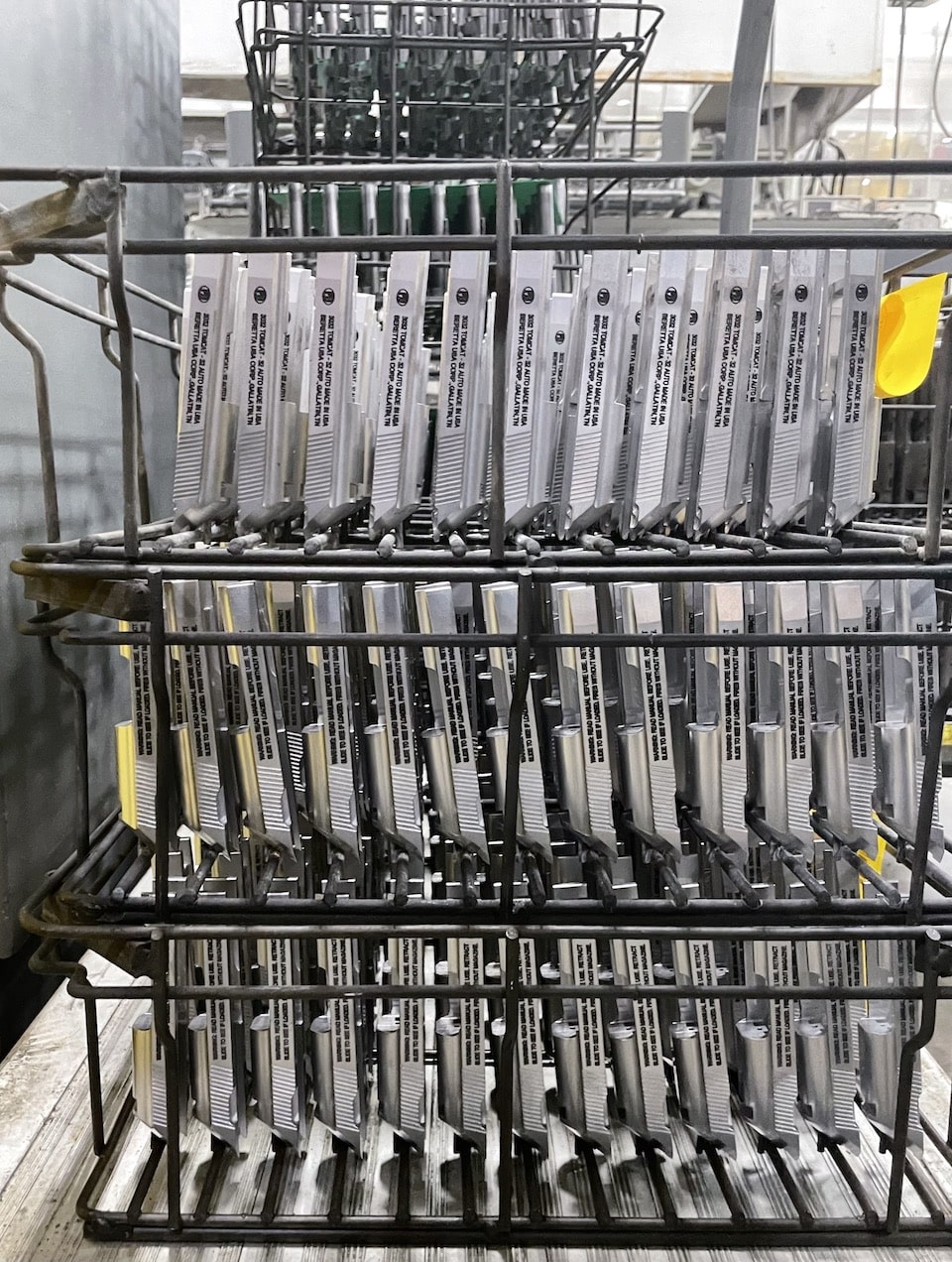 I am the first to admit that I'm extremely fortunate and live a blessed life. Having the opportunity to attend this event and shoot the Beretta APX A1 before it was released, then tour the Beretta USA factory, is cool. Heck, maybe someday I'll make it to Italy to visit the factory there.
About Michelle Cerino

Michelle Cerino, aka Princess Gunslinger, first entered the firearms industry in 2011 as co-owner, president and trainer at a national training company. She immediately began competing in both 3-Gun and NRA Action Pistol, becoming a sponsored shooter. Michelle is currently a columnist and Managing Editor of Women's Outdoor News, as well as owner of Pervenio LLC. She also manages social media for Vera Koo and GTM Original. Michelle encourages others to step out of the comforts of home and explore. View all posts by Michelle Cerino →