Introducing the Beretta APX A1 FS
Just last week I attended the Beretta APX A1 Media Event in my favorite town: Nashville, Tennessee. Thank goodness the embargo was only one week because I don't know how much longer I could keep it a secret. I've already introduced you to the APX A1 Carry, which launched last October. Now, it is my pleasure to introduce you to Beretta's APX A1 FS (full size) 9mm pistol.
Sponsored by Beretta
This media event took place at the Royal Range, a state-of-the-art shooting range that once served as a movie theater. For the first part of the event, I, along with other media members (some international), listened as we were introduced to the new version of the APX. Beretta's team explained how they used comments and suggestions from consumers to create the APX A1 FS pistol. Some of these changes include improved ergonomics, red-dot optic-ready and enhanced texturing.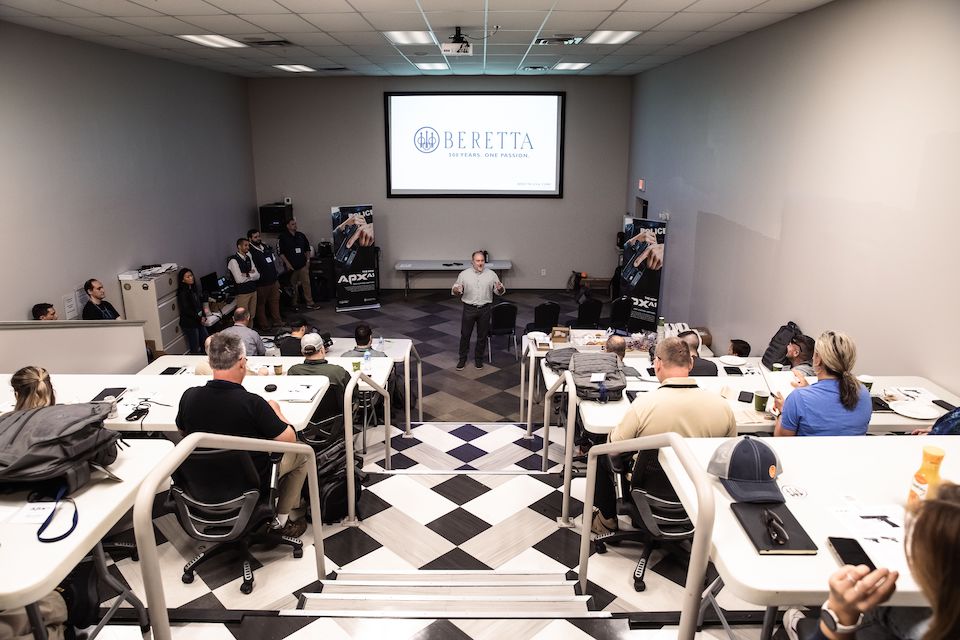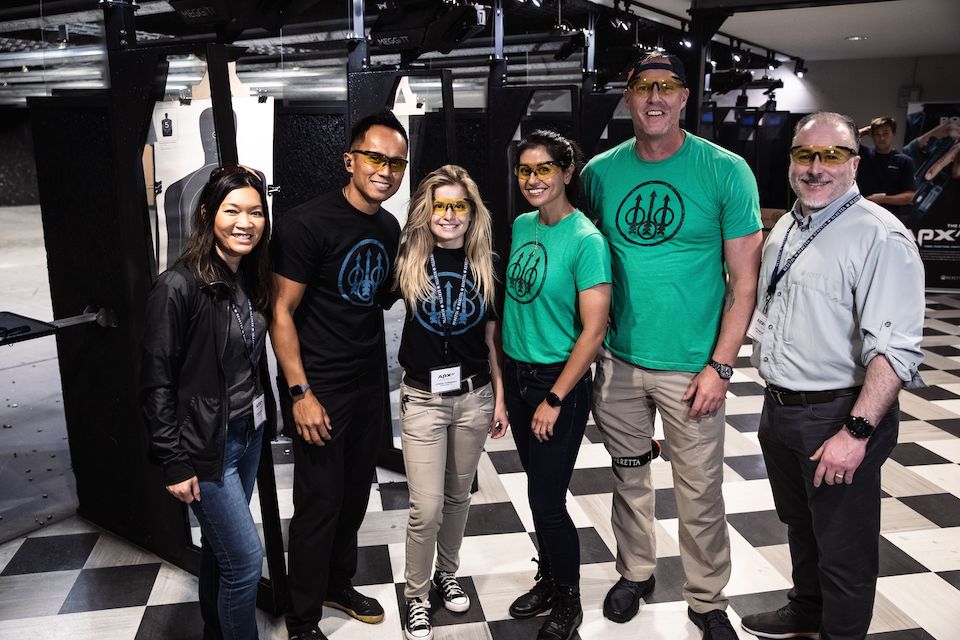 Then we all headed to the range to experience shooting the APX A1 FS, with a little friendly competition directed by Beretta's shooting team – Ben Hardt, Jessica Hook, JJ Racaza and Lynda Turnbull. Not only did these fun challenges give me time with the pistol, but also it forced me to put it to the test by running it a little harder than I normally may have. We had to shoot for speed, accuracy and even, one-handed while carrying popcorn.
To say I was impressed with the newest version of the APX is an understatement. I attended the launch of the original APX in 2017 and feel the APX A1 FS includes the changes I wished for in the old version. My biggest complaint at that time was the ergonomics; it just didn't seem to fit right in my hand. This version's straight grip profile, extended beaver tail and higher undercut trigger guard allow me to achieve a better grip for increased recoil control. It just fit so well in my hand.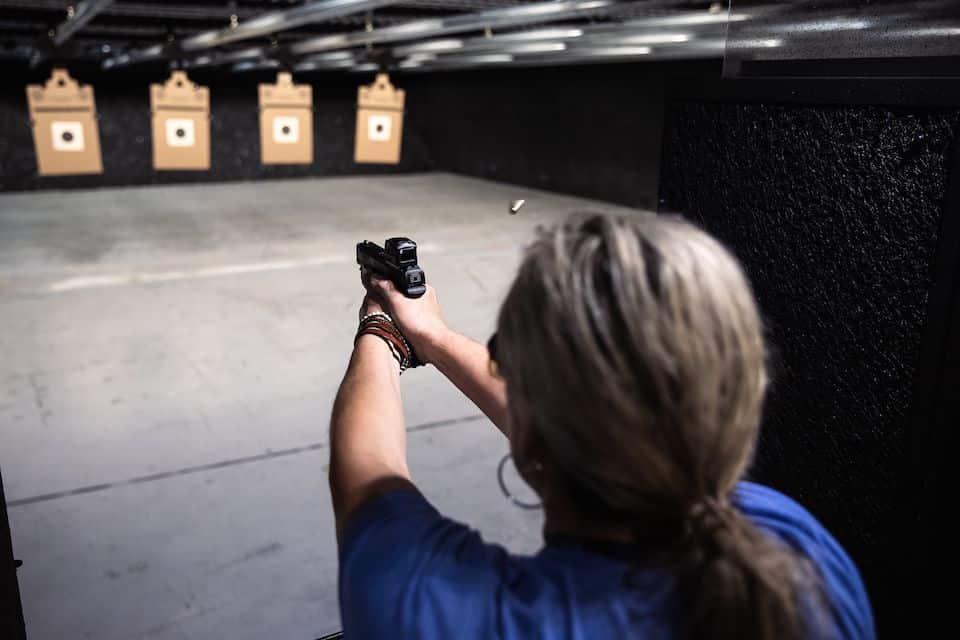 Features of Beretta's APX A1 FS Pistol:
Ambidextrous slide release
Reversible mag release
Multiple backstrap sizes
Tritium front sight
Red dot optic-ready
Aggressive slide serrations
MSRP: $529 (with two magazines included)
Want to know more about Beretta's APX A1 FS? Visit the website here.
About Michelle Cerino

Michelle Cerino, aka Princess Gunslinger, entered the firearms industry in 2011 when Cerino Training Group was established. She immediately began competing in both 3-Gun and NRA Action Pistol, becoming a sponsored shooter. Michelle is currently a columnist and Managing Editor of Women's Outdoor News, as well as owner of Pervenio LLC. She also manages social media for Vera Koo and GTM Original. Michelle encourages others to step out of the comforts of home and explore. View all posts by Michelle Cerino →
The Conversation