Review: Springfield Armory 1911 BB Gun from Pyramyd Air
Anna steps out of her comfort zone with her first gun review, of a Springfield Armory 1911 BB gun from Pyramyd Air. Find out more about how that went for her in this post.
Sponsored by Pyramyd Air
Dad shows me how to load a BB magazine, loosening the screw at the bottom of the magazine and popping the CO2 cartridge in place. It hisses as he tightens the screw. Sliding the BB follower down, the BBs drop into place with a rattle. He shows me the slide release and safety and corrects my stance. When he hands me the gun, I'm surprised at how light it is. When I squeeze off the first shot, there's a whoosh of air and very light recoil.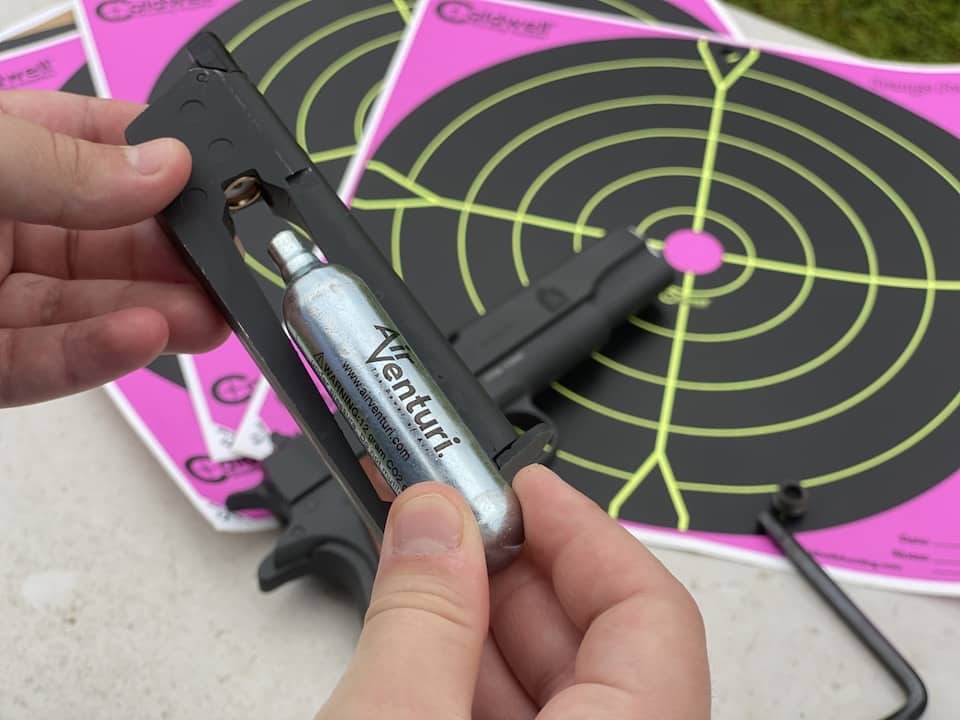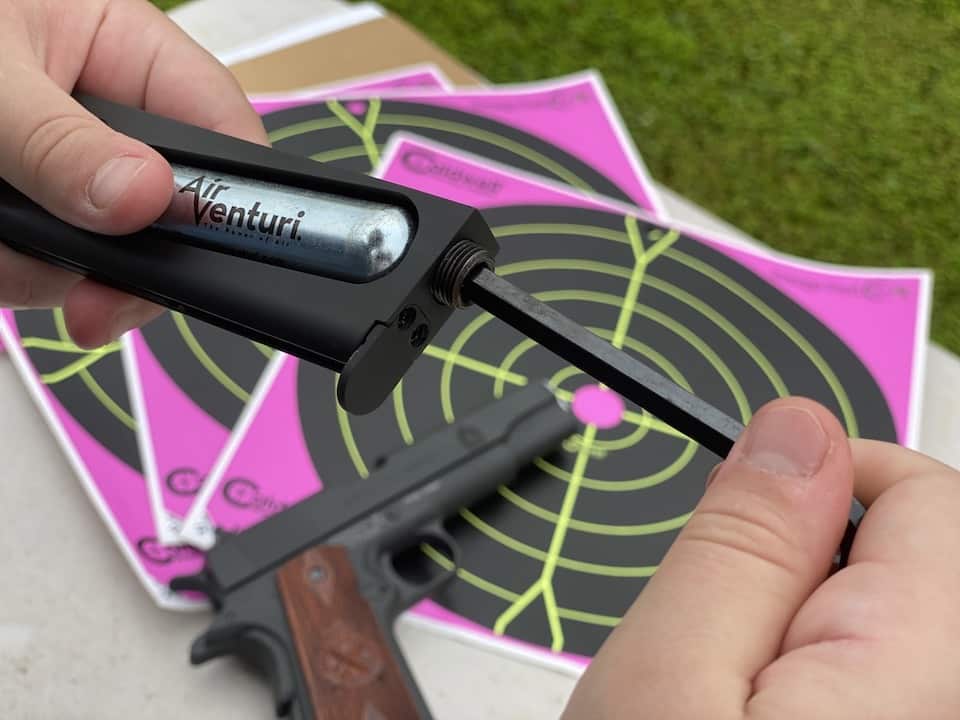 The WON recently formed a partnership with Pyramyd Air, and as part of their partnership, I was given the opportunity to shoot and write an article on one of Pyramyd Air's products. I chose the Springfield Armory 1911 Mil-Spec. CO2 .177 BB gun out of Pyramyd Air's options because of the 1911's history and practicality. The 1911 works similarly to other pistols, making it a good pistol to learn, or relearn on. I haven't shot a pistol in three years, the last time being a rimfire match with Mom. I really need some work, and I think that this 1911 BB gun is ideal for it.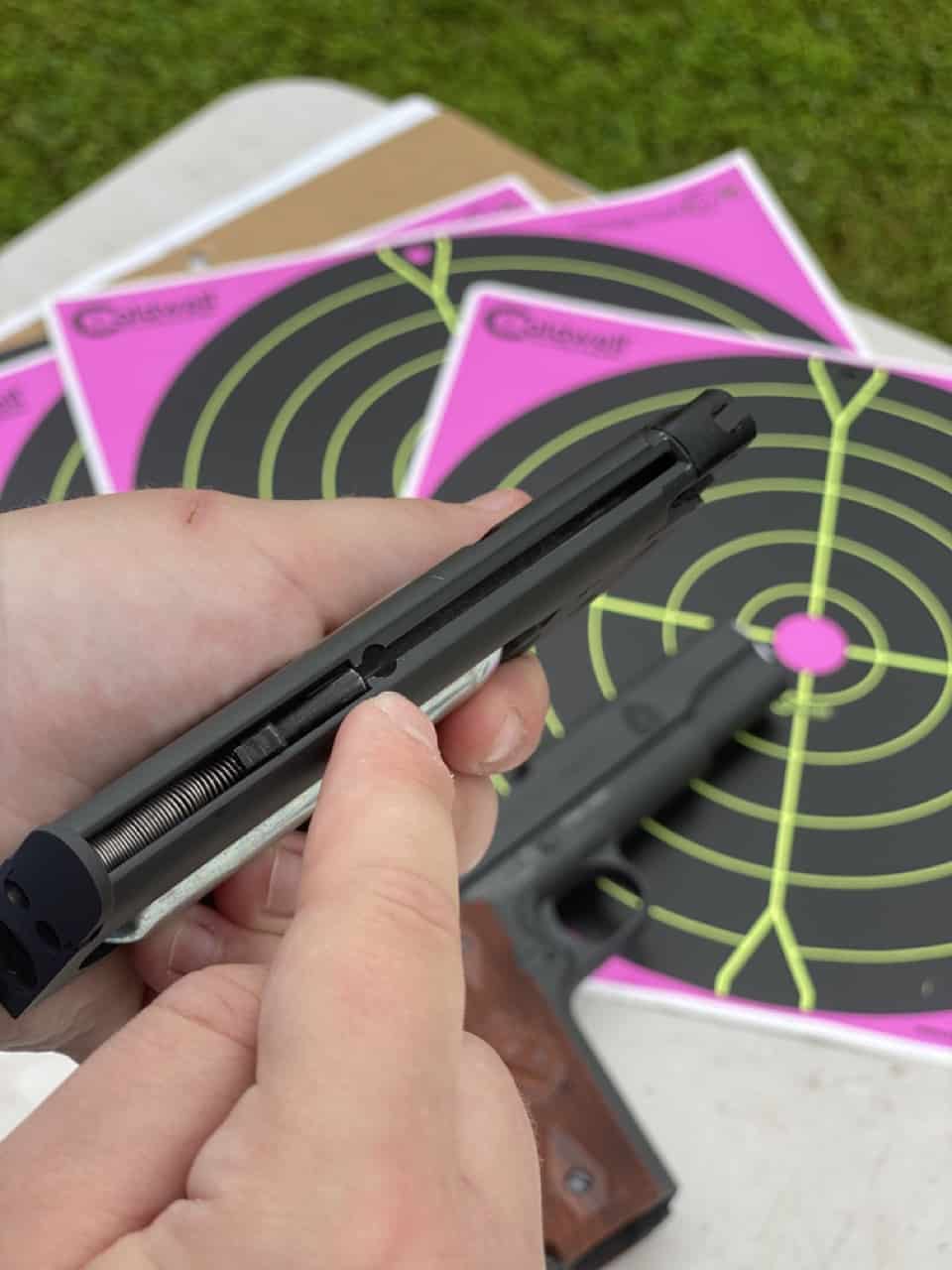 I never considered using a BB gun to practice my shooting skills, and now I wonder why. I love that this gun is quiet enough that I don't need ear protection. When I practiced rimfire, my small head quickly became uncomfortable from the earmuffs, shortening practice sessions and making the match very tiring. I enjoy that I only need to put on a pair of shooting glasses to go out and shoot this 1911. A BB gun like the Springfield 1911 can make shooting experiences more enjoyable for younger kids, too.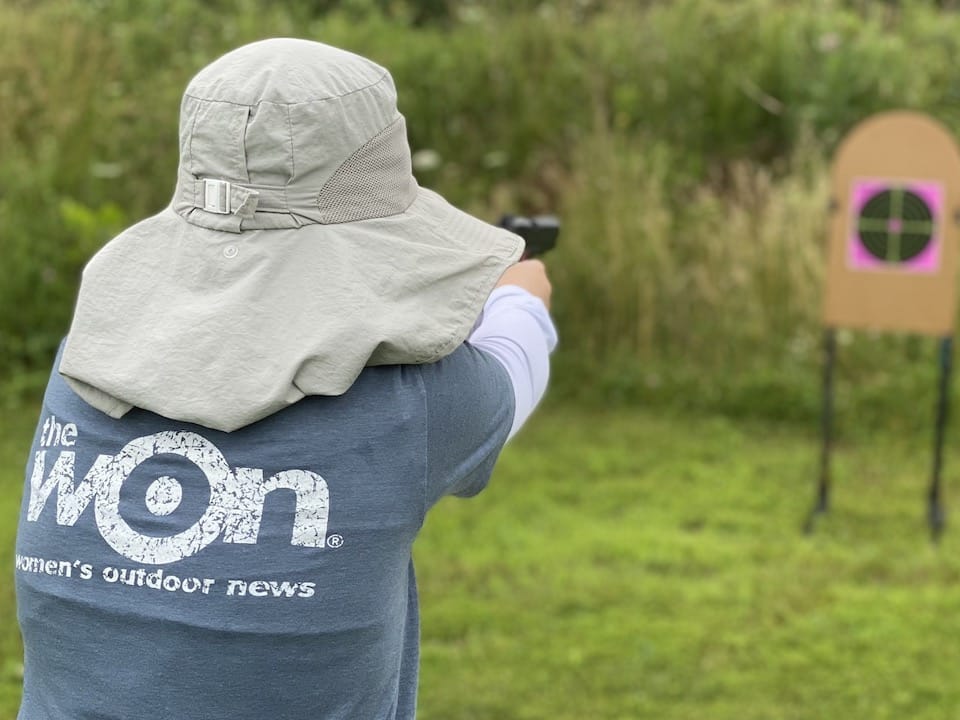 This 1911 BB gun functions exactly like the real pistol, from the safety to magazine release. The slide even locks back when you empty a magazine. I made sure to shoot on days with minimal wind so the BBs wouldn't blow off course and I used a bullseye shoot-and-see style to see the groups. At five yards, I shot a 1-¼-inch group, but beyond five yards, the groups start to spread out. At seven yards, I shot a 3-¾-inch group, and the BBs didn't leave as prominent of a mark on the sticker target. After that I shot some steel targets. The BBs didn't leave a large mark like a bullet would, but it's still fun to shoot a target with auditory feedback. I can even imagine setting up a rimfire course of fire and shooting it to save ammo.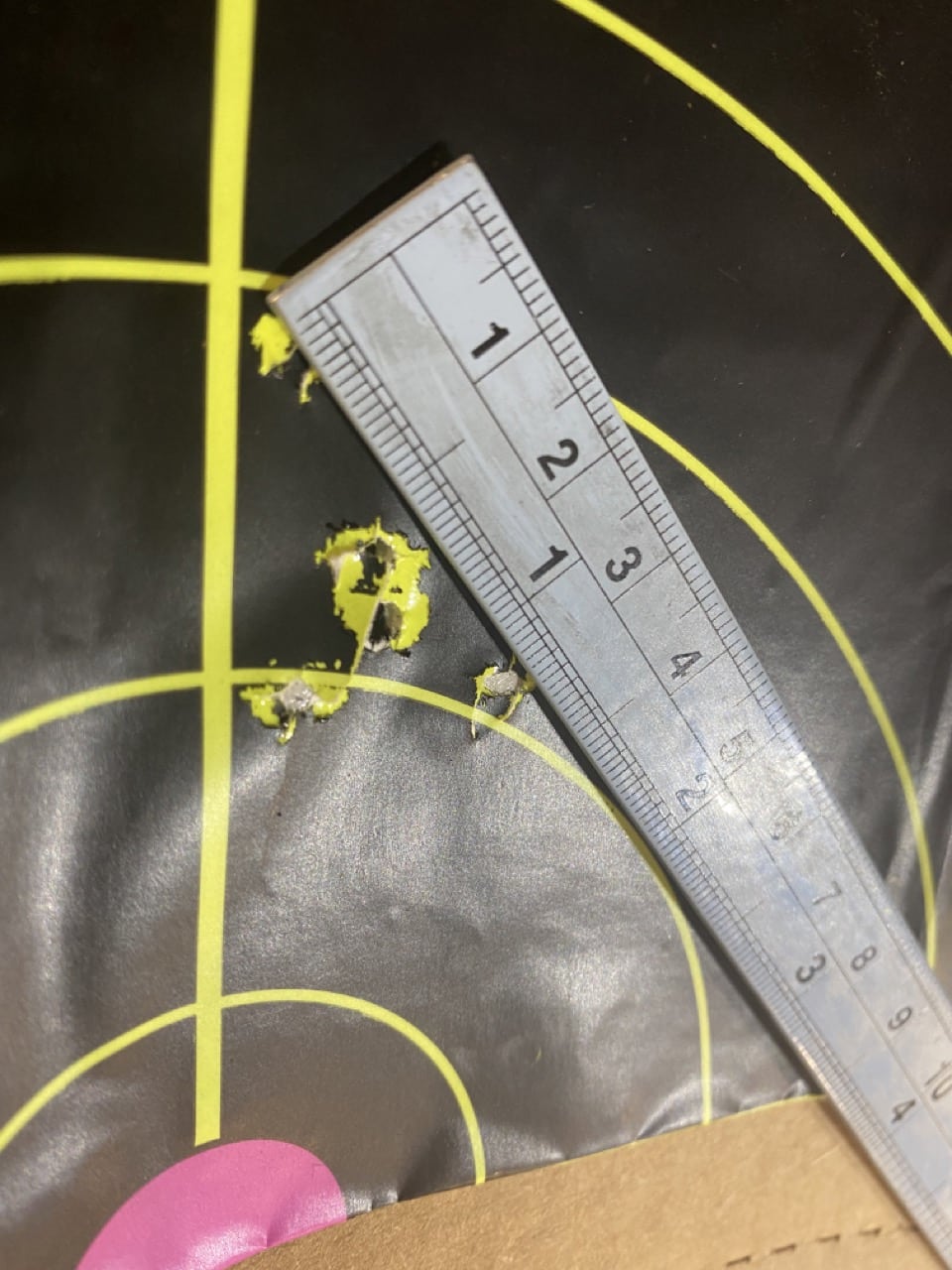 I haven't shot many firearms and I have very little experience, but I do remember shooting a revolver with Dad once. The trigger was difficult for me to squeeze, and this 1911 BB gun is nothing like it. I can pull the trigger very easily, and it's a shorter squeeze compared to the seemingly endless pull of a revolver trigger. The sights on this BB gun also are clearly visible and easy to line up on target.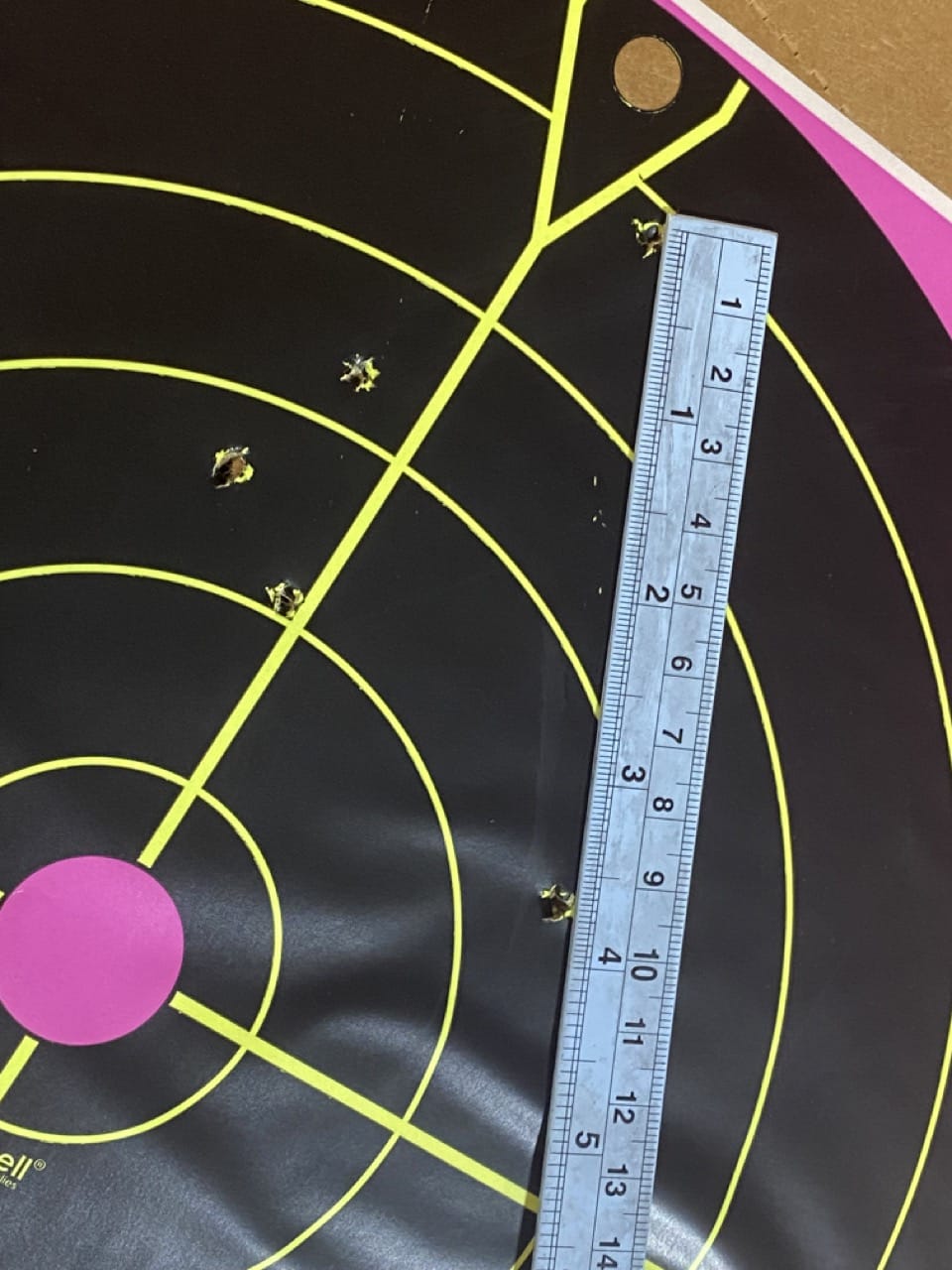 The one thing that might make this gun difficult for kids who are just learning to shoot is the grip size. I cannot grip the 1911 properly without some adjustments, but I have small hands. Otherwise, this gun is very easy to use. It's fantastic for people who aren't able to travel or have their own range, too. You can shoot this in the backyard or garage at a paper target in front attached to a bin to catch the BBs.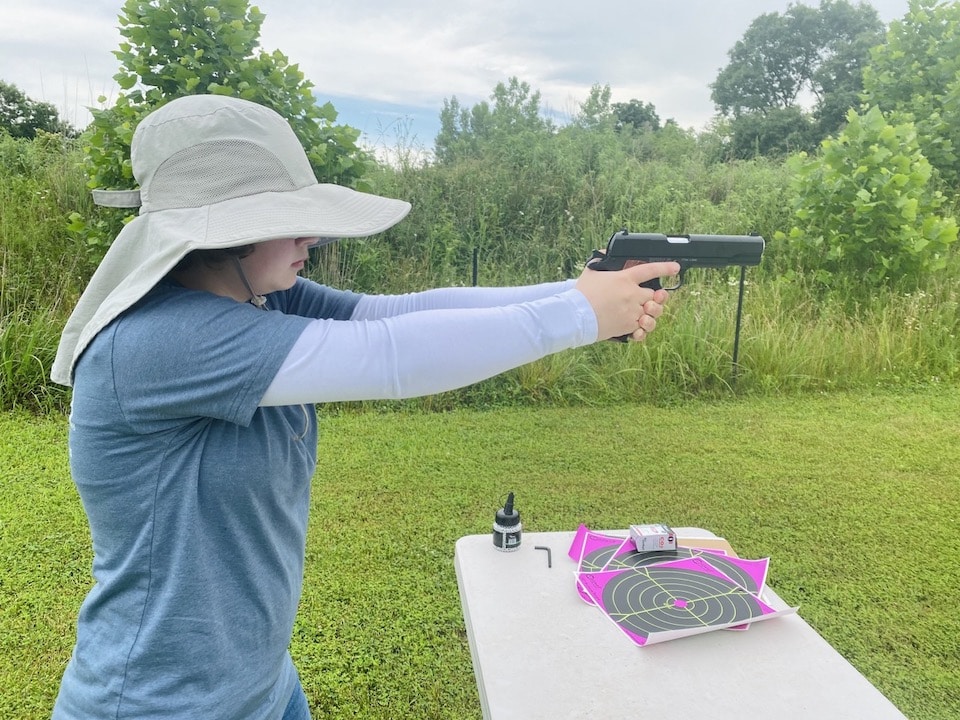 I also love that this BB gun looks like a real 1911. I think that 1911s have such a classy appearance. The few BB guns I shot before this one had a bright color on the muzzle to show that it wasn't real. Personally, I felt that it took away from the shooting experience and looks to have a neon attachment on the gun, though I understand the safety reasons why. The Springfield Armory 1911 Mil-Spec. CO2 .177 BB gun, on the other hand, not only looks like a true 1911, it also feels like a real gun to me.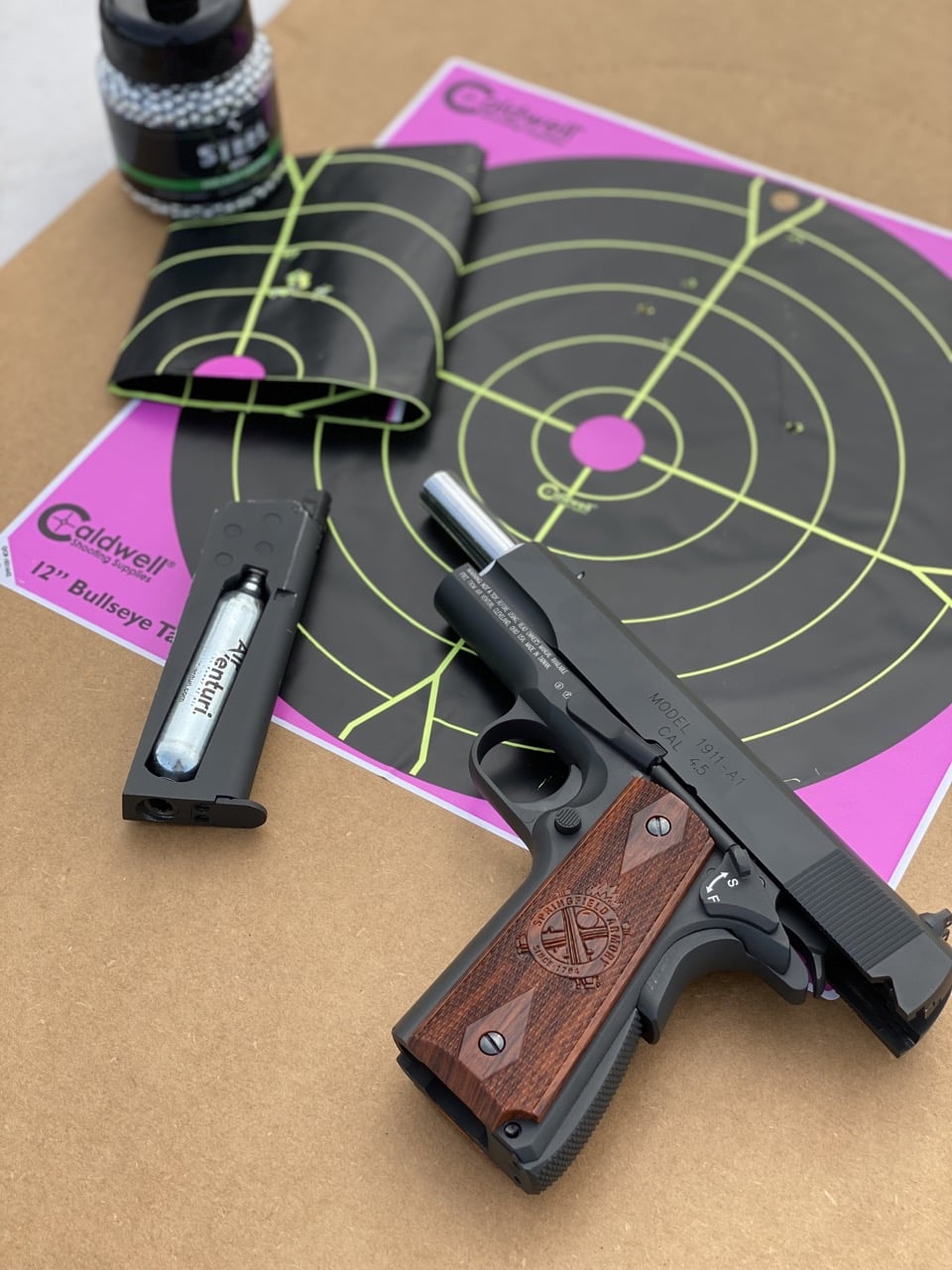 This 1911 BB gun is easy to shoot and great to learn on for beginners, but also fun for anyone to shoot. It's a practical and realistic representation, and I really enjoyed shooting it and working on my shooting stance and grip. Many thanks to Pyramyd Air for providing the gun, BBs and CO2 cartridges.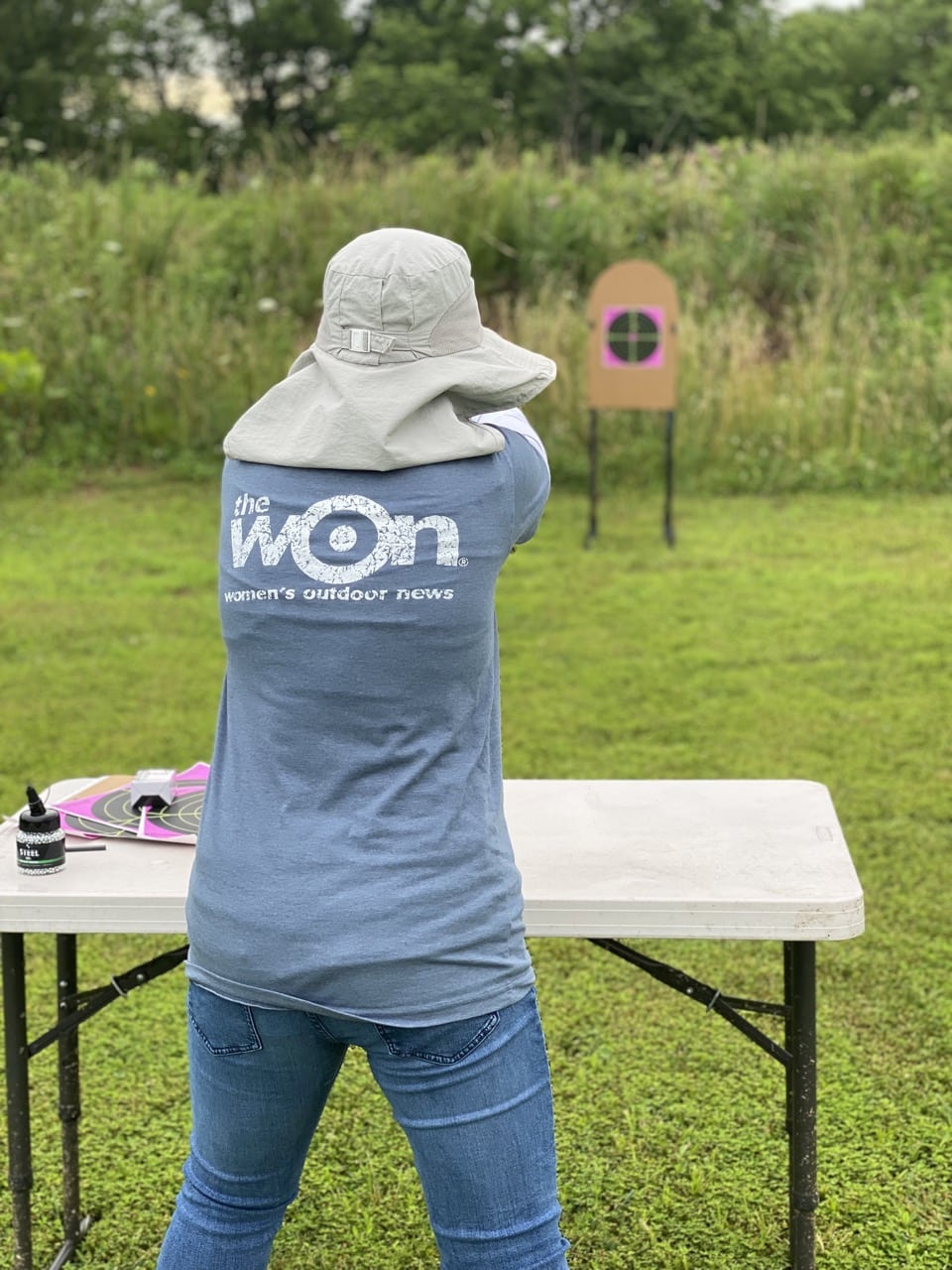 Visit Pyramyd Air online to see this particular airgun and others.
About Anna

"Anna" is a teenage girl who loves to write, read, and do just about anything artsy. She enjoys writing about nature crafts and her experiences while learning to hunt and cook wild game. Anna firmly believes that backyard chickens lay the best eggs and that spending time outside with her flock every morning will start the day off happily. She is extremely grateful to her best friend, who inspired her to really take writing seriously. You can find her lost in her latest idea or listening to her sister "Rose" read book quotes. View all posts by Anna →
The Conversation