Review: Springfield Armory Hellion
I'd been eyeing this bullpup, the Springfield Armory Hellion, since its birth. I've shot a bullpup here and there, particularly a well-known brand made by an Israeli company, but wondered what it might be like to put one through a few paces in my own time. My opportunity arrived when Springfield sent over the Hellion, chambered in 5.56x45mm/5.56 NATO.

Sponsored by Springfield Armory
Springfield Armory Hellion
Would a woman use a firearm such as this one, you may wonder? I say "Yes!" Not only is it compact, and comes with an adjustable stock, each magazine holds up to 30 rounds. It would be the perfect "truck gun" or home defense gun.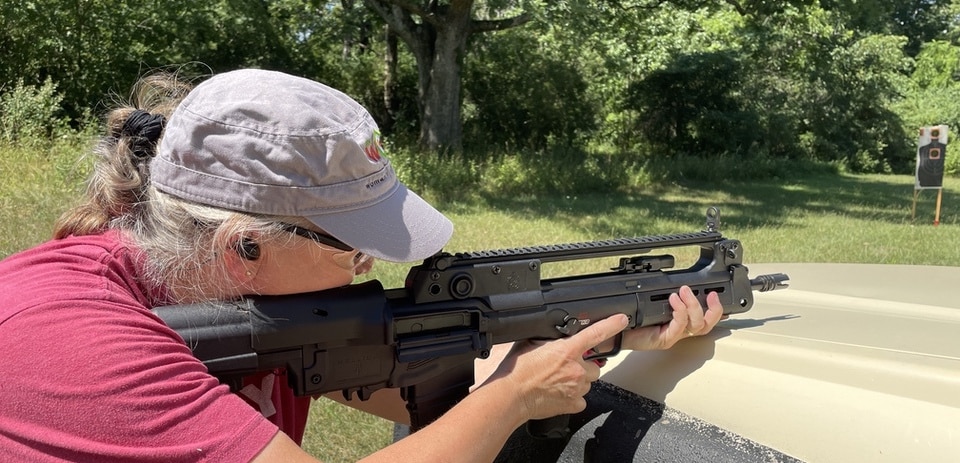 After trying it on the range for a few hours in two sessions, I can attest to these other reasons that it works so well for a woman shooter:
The adjustable buttstock is a necessity for women shooters, especially. This one can be maneuvered into five positions – from 2.5 inches to 4.5 inches, in half-inch increments.
The integrated flip-up sights on the picatinny top rail can be quickly popped up. As it turns-out, I am such a fan of dual aperture peep sights such as these. However, it wouldn't be a problem to pop down the sights and add an optic, either.
While we're on the topic of the Picatinny rail, it runs the entire top of the Hellion – that's 13 inches of room to attach more accessories, and to get just the right position for your optic.
M-LOK Compatibility means that the handguard comes with nine M-Lok slots, so you may add accessories below the rail, instead, or as well.
The Hellion feeds from AR-pattern magazines. Moreover, it comes with a 30-round Magpul PMAG, one of the best in the business.
The grip, a BCMGUNFIGHTER MOD 3, is lightly abraded, but not sandpaper/pedicures quality so that it hurts your hand.
Fully bilateral (not ambidextrous, as only something living can be ambidextrous), meaning all controls – safety, charging handle, magazine and bolt release – can be operated from either side, and with a little effort the user can swap the ejection port cover from the left to the right side so a left-handed shooter doesn't have to deal with hot brass ejecting right in front of his face. You can even watch a 2+ minute video to help you through the process. It could be a great investment for a family with a leftie and a rightie in the mix.
Other things that aren't as noticeable, but are included:
Adjustable gas system. The gas piston can be easily adjusted for better operation with a suppressor by rotating the selector knob at the front of the gas system to the "S" position. Suppressed firing causes higher than normal pressure at the gas port that channels hot gas from behind the bullet into the gas system. The "S" position vents some of that pressure away from the gas system to allow it to function as it should. For normal, unsuppressed firing, the user simply leaves the selector knob in the "N" (normal) position.
The barrel is hammer forged with a Melonite coating, and a 1:7-inch rate of twist. Even though this fast rate is considered better for heavier bullets, in our testing the Hellion had no problem stabilizing 52-, 55-, 62- and 69-grain bullets. We targeted the rifle on steel gongs at 100 yards, and easily rang the bells again and again.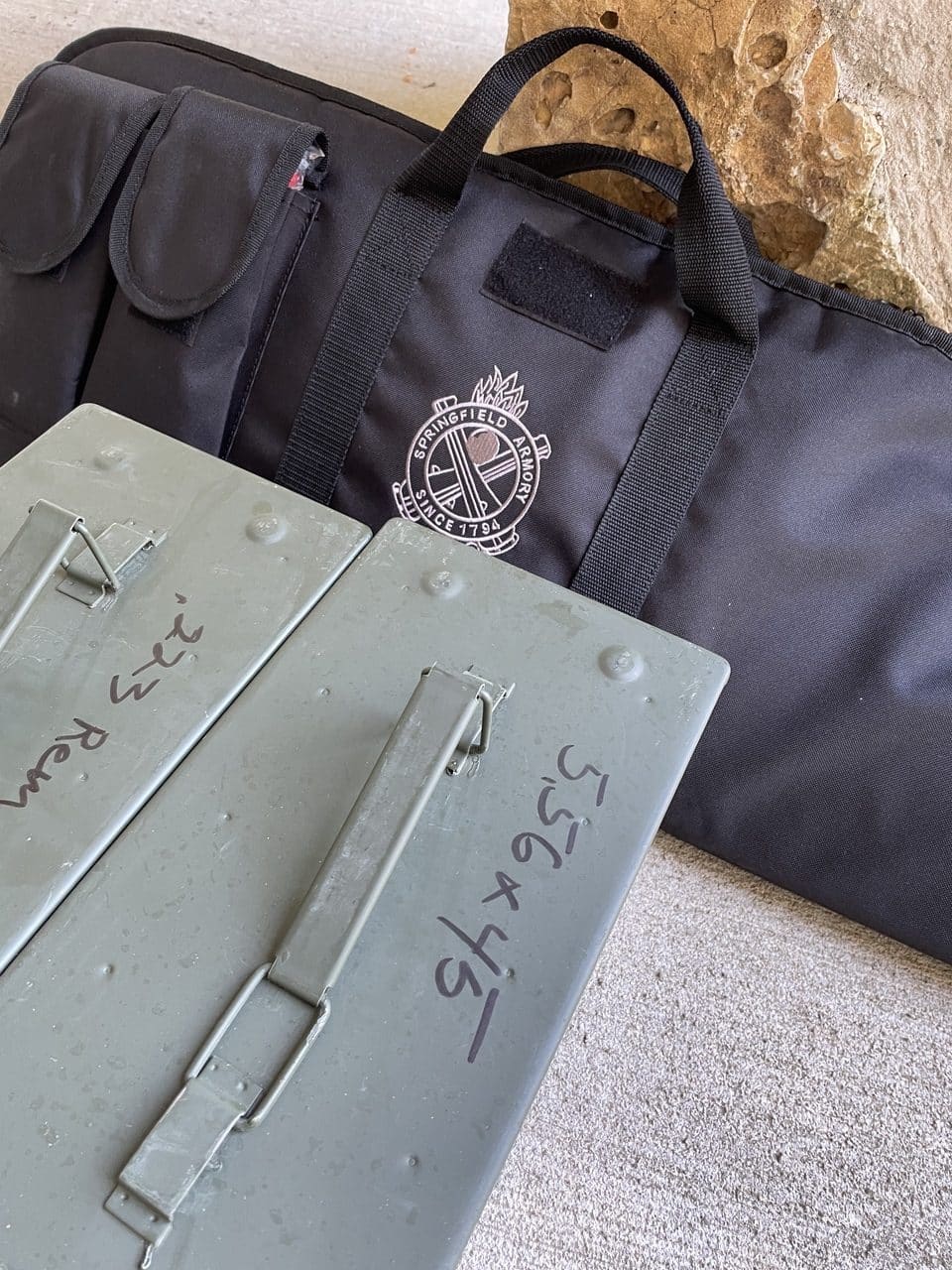 Upon receiving the gun, I checked our supplies of 5.56 and .223 Rem ammo, of which we needed a bit more (and frankly, who doesn't?). The great thing about being a gun writer is that we ask (for ammo), and we receive (ammo). It didn't take long and I had plenty of ammo for some good quality range time. From reading the manual, it appears some Hellions may be chambered in .223 Remington ("NOTE: If your HELLION is chambered in 5.56 NATO, it will fire both 5.56 NATO and .223 Remington ammunition.") If you happen to have a Springfield Armory HELLION chambered in .223, do not fire 5.56 NATO or 5.56x45mm ammunition it; stick to .223 Remington.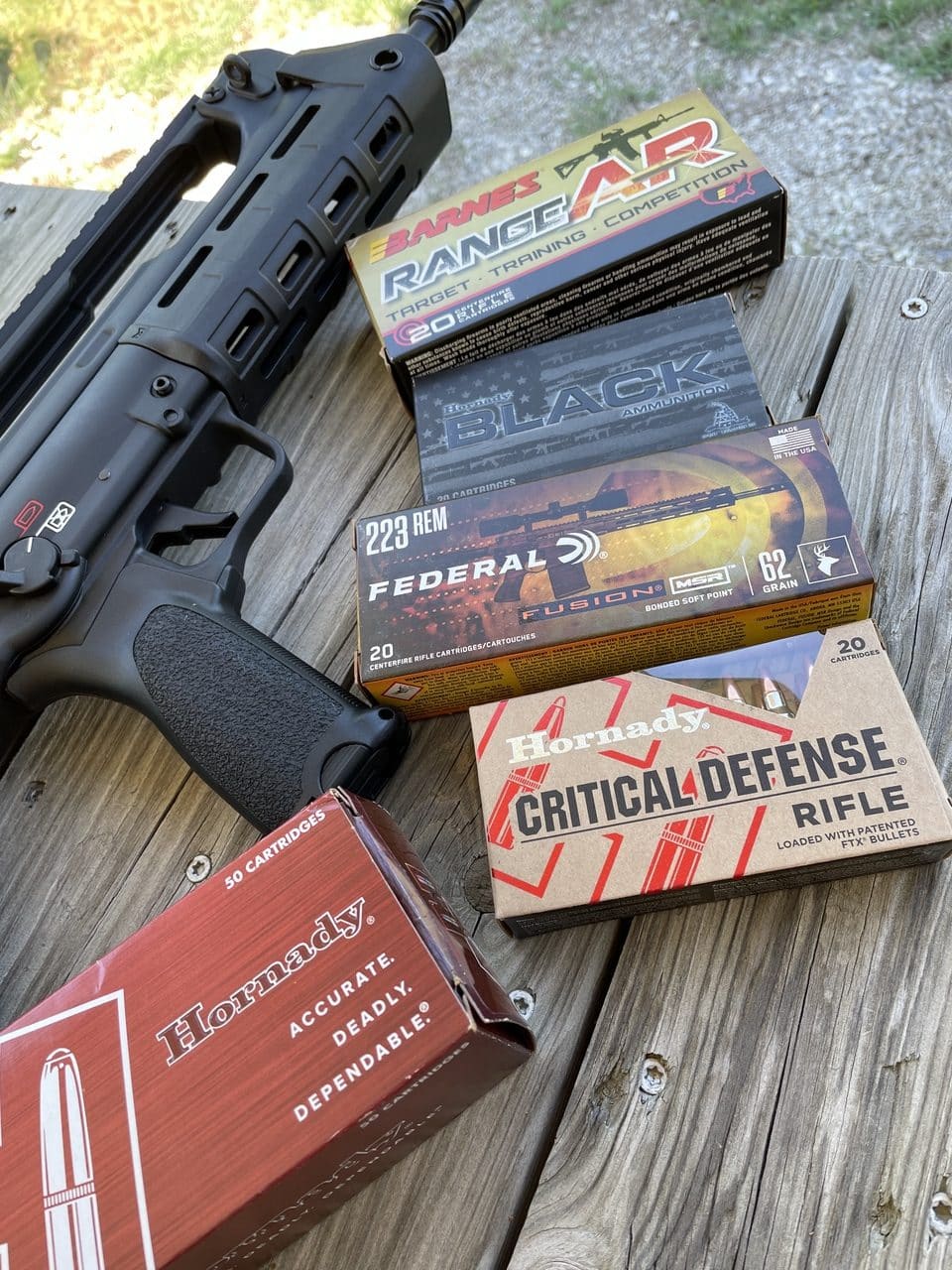 Here are the different types of ammo I ran through the gun.
Barnes Range AR, 5.56x45mm, 52 grain, Open Tip Flat Base (this ammo may not be available much longer, as Barnes has discontinued it, but as of this writing some was still available at retailers)
Barnes Precision Match 5.56x45mm, 69 grain, Open Tip Match Boat Tail
Hornady Black 5.56 NATO, 62 grain, FMJ
Hornady 223 Rem, 55 grain, V-Max
Hornady Critical Defense Rifle, 223 Rem, 55 grain, FTX
Federal Fusion Rifle 223 Rem, 62 grain, bonded soft point
Time with the Hellion
Cleaning the bullpup took about 40 minutes, and the instructions spelled out each step succinctly.
Range time meant zeroing the iron sights at 25 yards, which took us about half an hour, but as previously mentioned, we then started hitting targets and shooting good groups at 100 yards.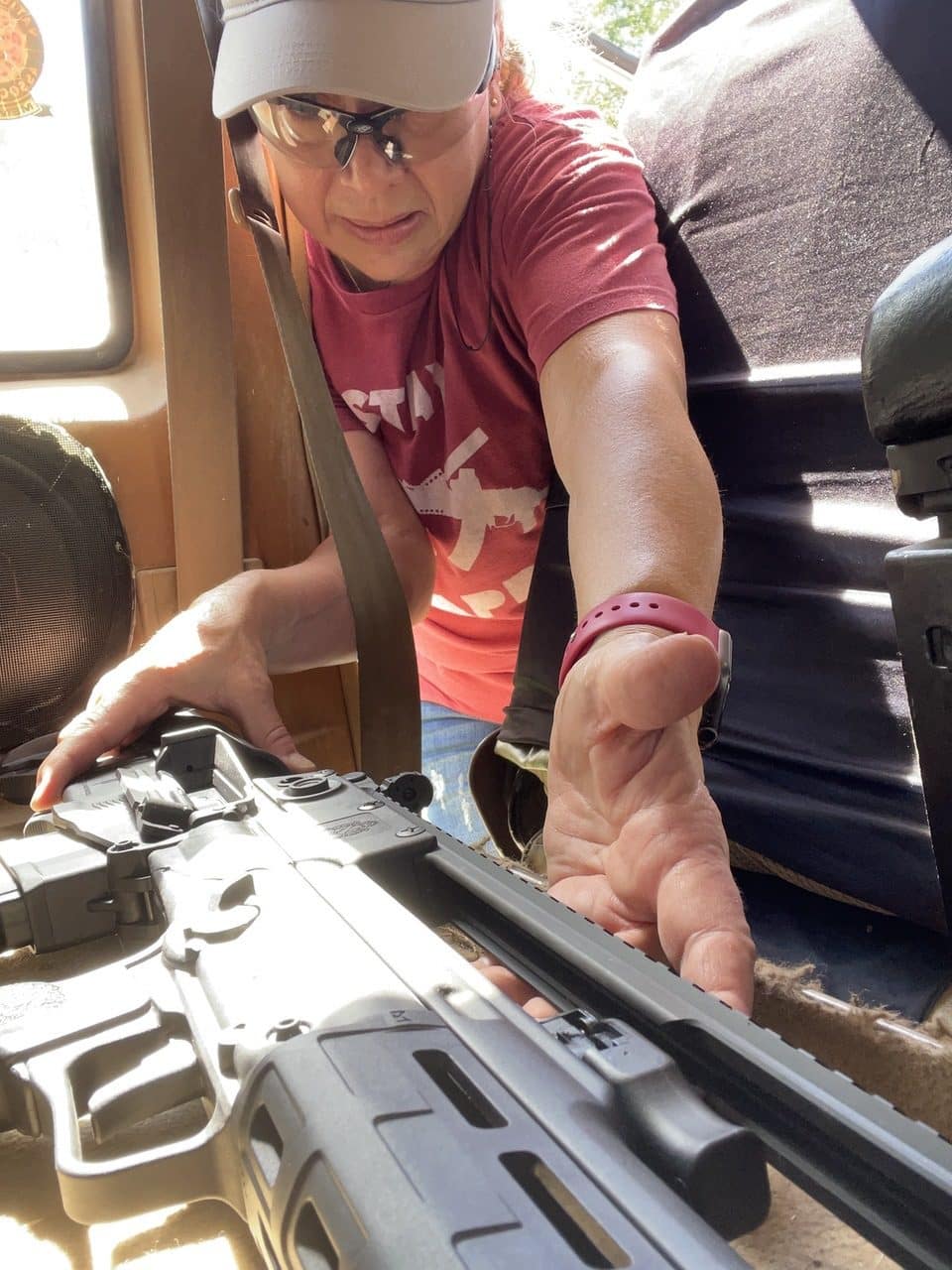 The fun came when I brought out our hunting truck to a country range, and practiced retrieving the gun from the shelf behind the back seat and getting into the firing position behind the engine block before pointing the gun downrange at the targets. Before that, I spent time shooting at 25 yards, and then, running a drill where I moved from one target to another (i.e., facing multiple threats). I physically moved, so having the shorter (than a rifle-length AR-15) firearm worked well. I've done this drill at Gunsite for training, and in defensive shooting classes locally. It's amazing when the barrel is shorter – just a few inches seems to make the gun less clunky. Compared to an AR, this gun moves better with me.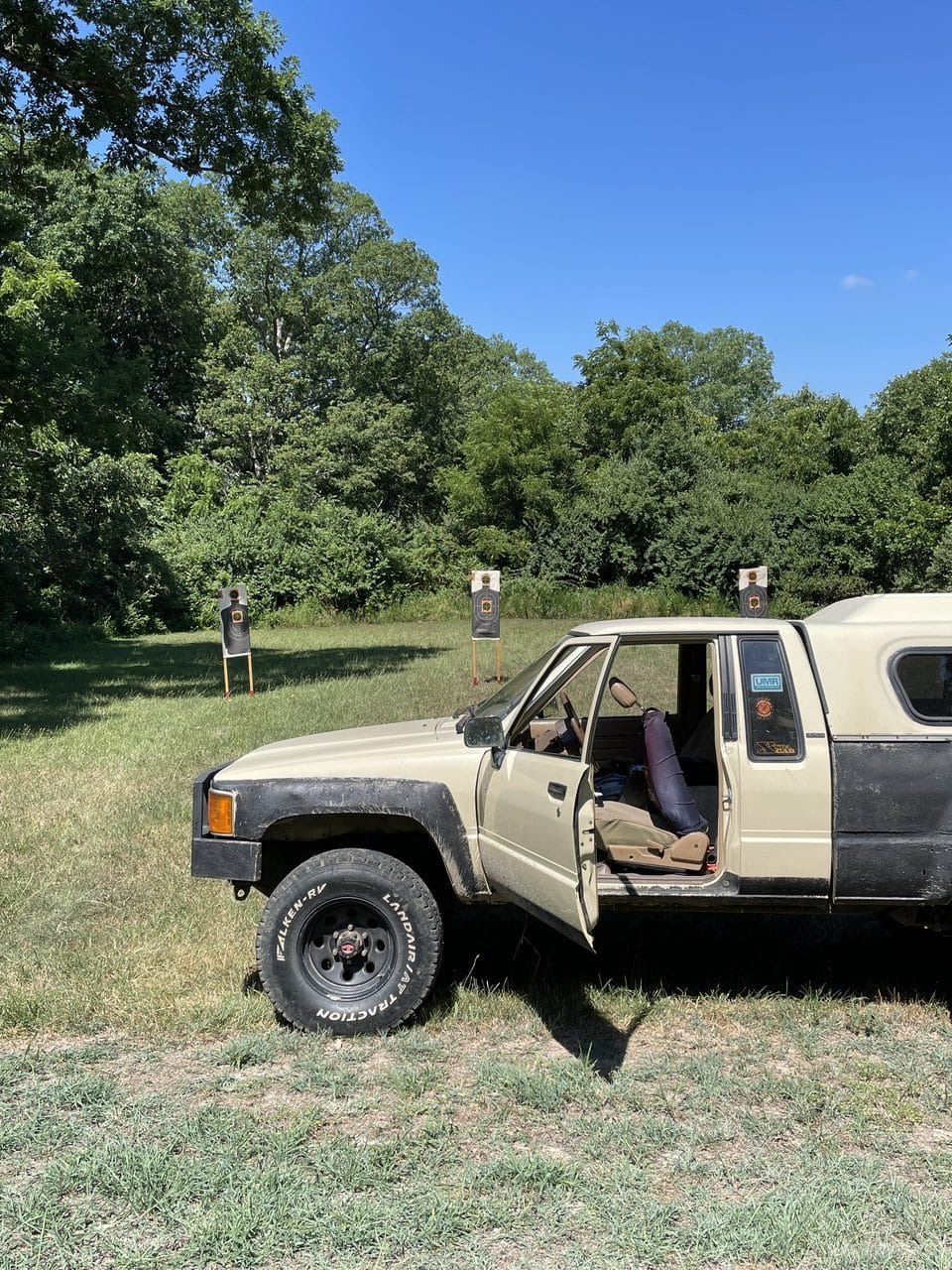 The gun never malfunctioned. It liked all the ammo I fed it, be it .223 Rem or 5.56, in competition loads, and even hunting loads.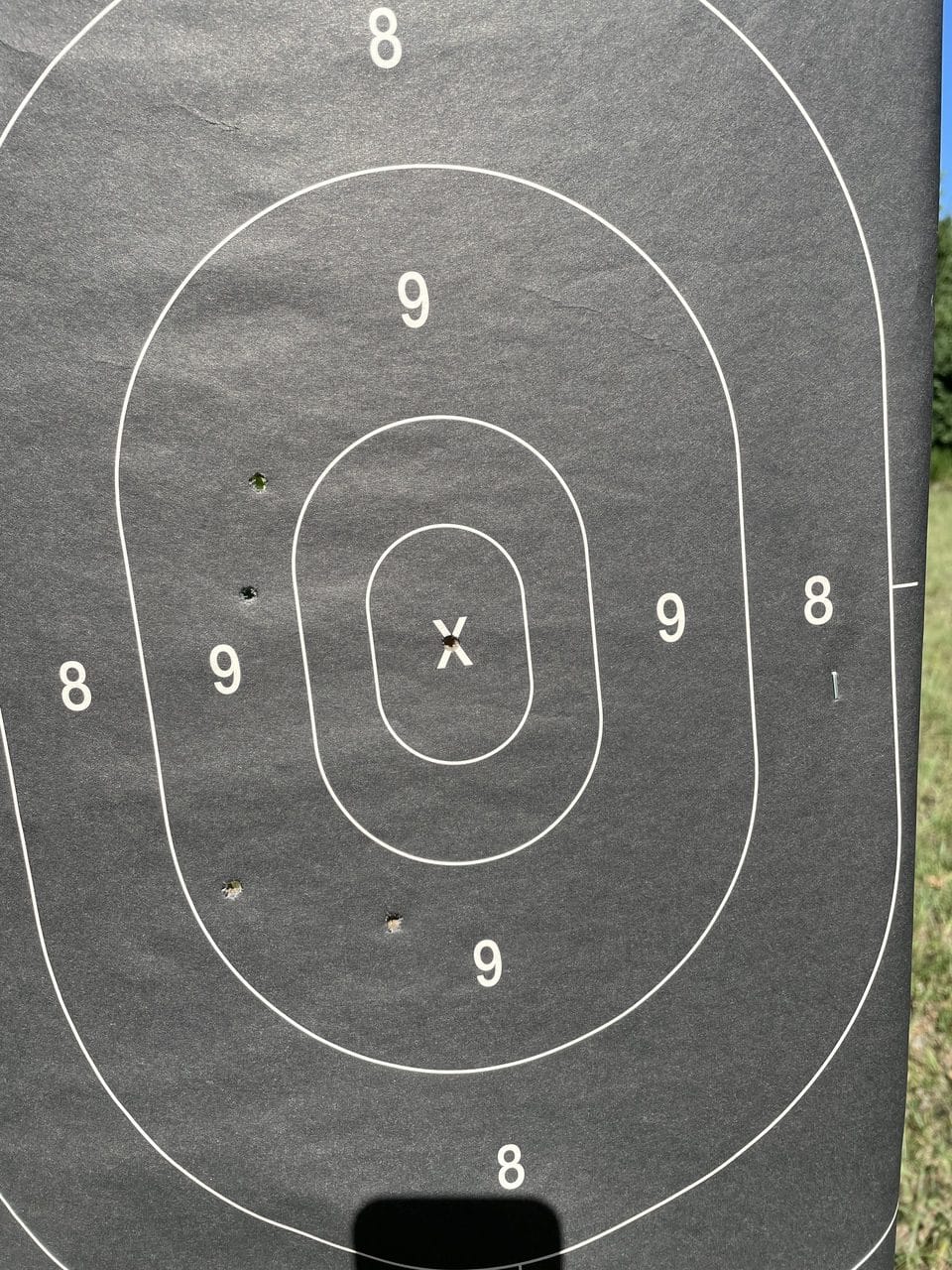 Cool Factor
It may seem shallow and somewhat superficial, but I'm going to mention the cool factor of this gun. You can go to other reviews and read all about the history of this gun and how it was good enough for the Croatian armed forces in Africa, but for me, in the Ozarks – this is a great truck gun and home defense gun.
The safety lever is large enough that I can manipulate it with driving gloves on, too. I like how the Hellion fits close to my body for shooting.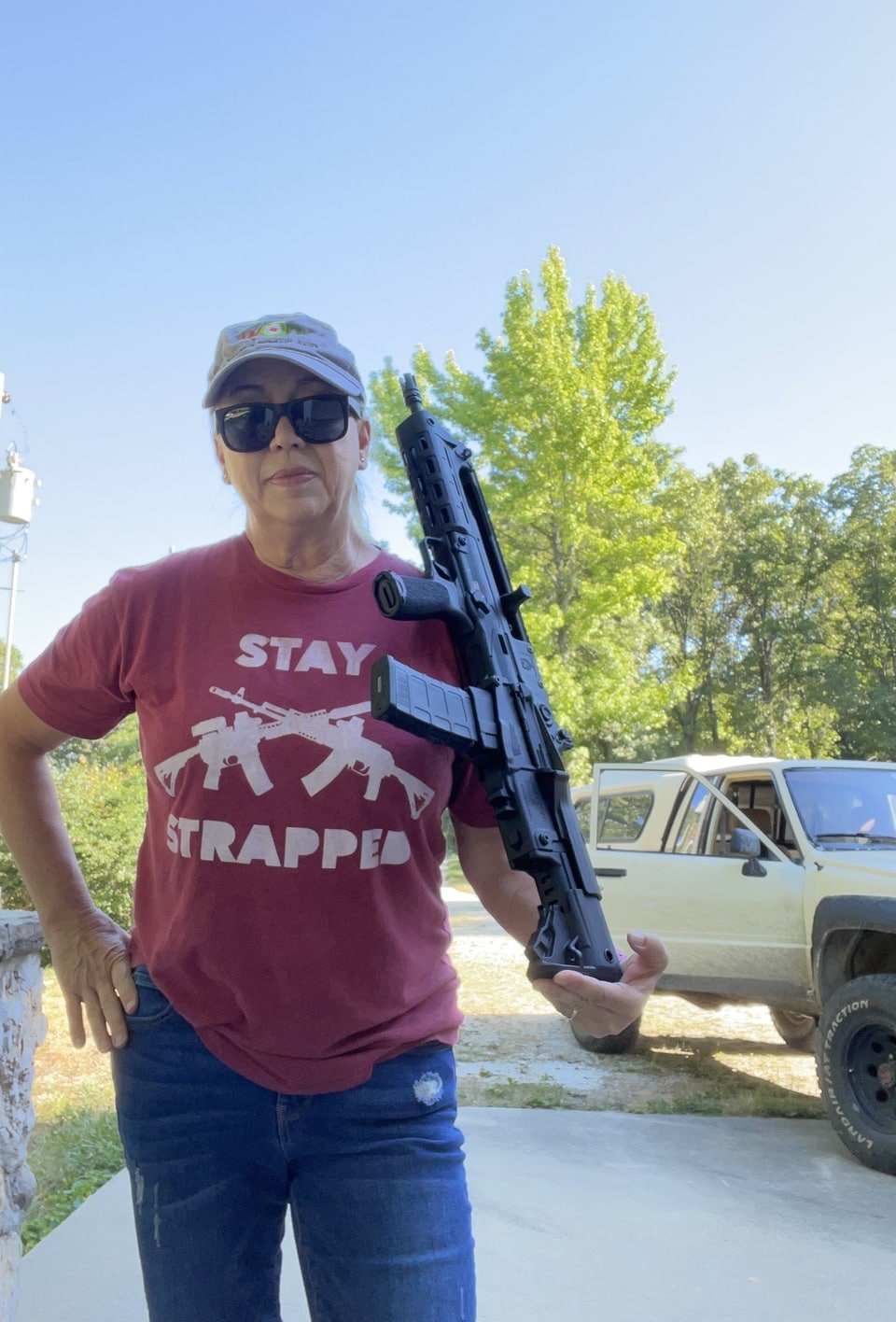 But, the cool thing? It looks authoritative. It looks like it means business. All the "operator" has to do is stay cool and make sure to have done due diligence in drills.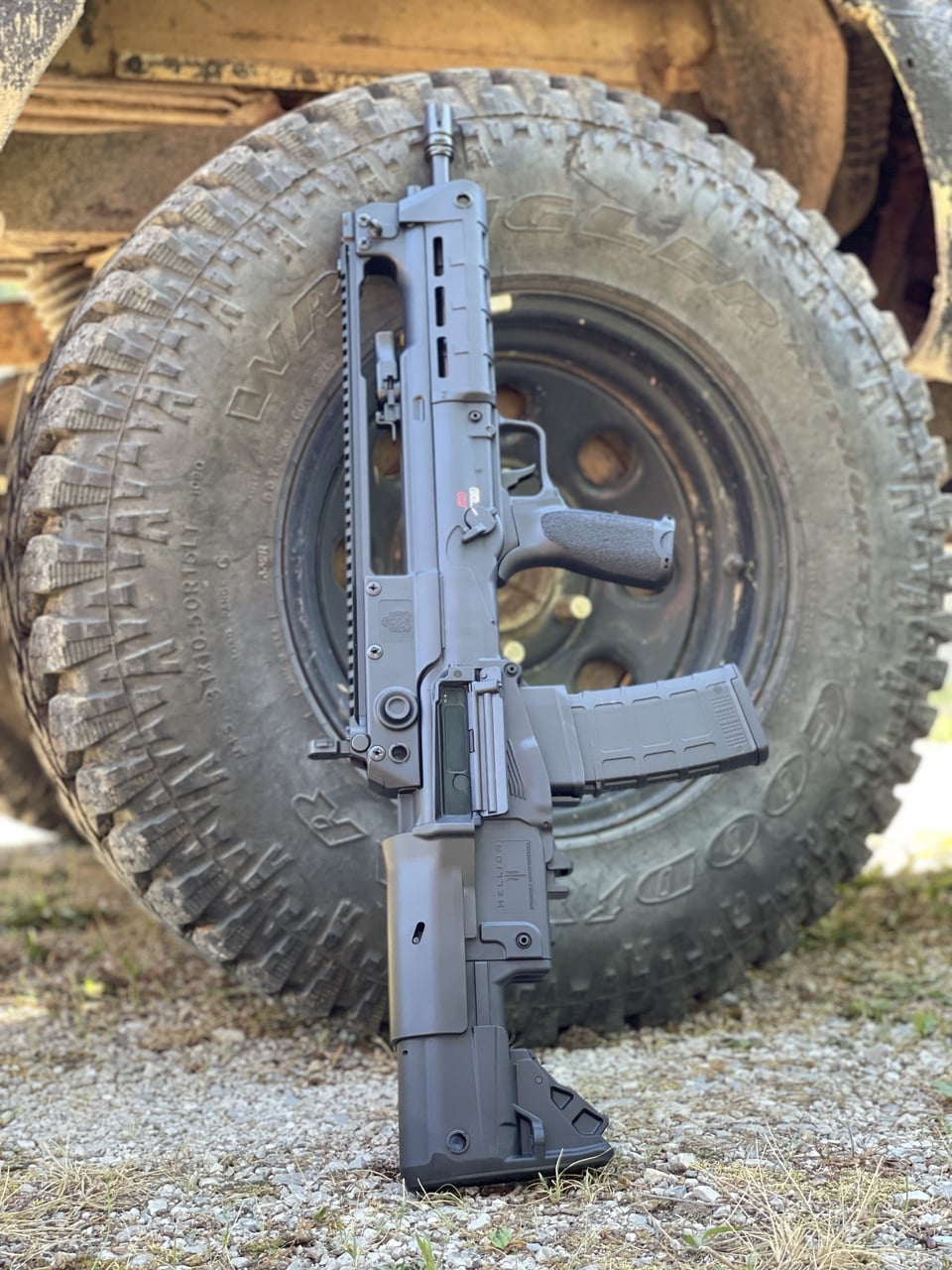 Learn more about the Springfield Armory Hellion here. MSRP: $1,999.
About Barbara Baird

Publisher/Editor Barbara Baird is a freelance writer in hunting, shooting and outdoor markets. Her bylines are found at several top hunting and shooting publications. She also is a travel writer, and you can follow her at https://www.ozarkian.com. View all posts by Barbara Baird →