Boone and Crockett Girls Who Hunt: Morgan Burns, Bear Hunter
In this series, we highlight some of the girls who attended the 31st Big Game Awards weekend in Springfield, Missouri, at the end of July. The Boone and Crocket Club (B&C Club) hosts a Jack Steele Parker "Generation Next" banquet every three years to honor youth involvement in the hunting world, and to recognize accomplishments of hunters 16 and younger who have had the opportunities and good fortune to tag B&C Club trophy animals.
The banquet also honors the memory of Jack Steele Parker, a B&C Club chairman of the Records of North American Big Game Committee for six years. Parker later served as the president of the Club. He is one of the main reasons the Generation Next Youth Banquet exists. Of note, Parker received the "Sagamore Hill Award" for leadership and counsel, which is the highest award a member can receive from the Club.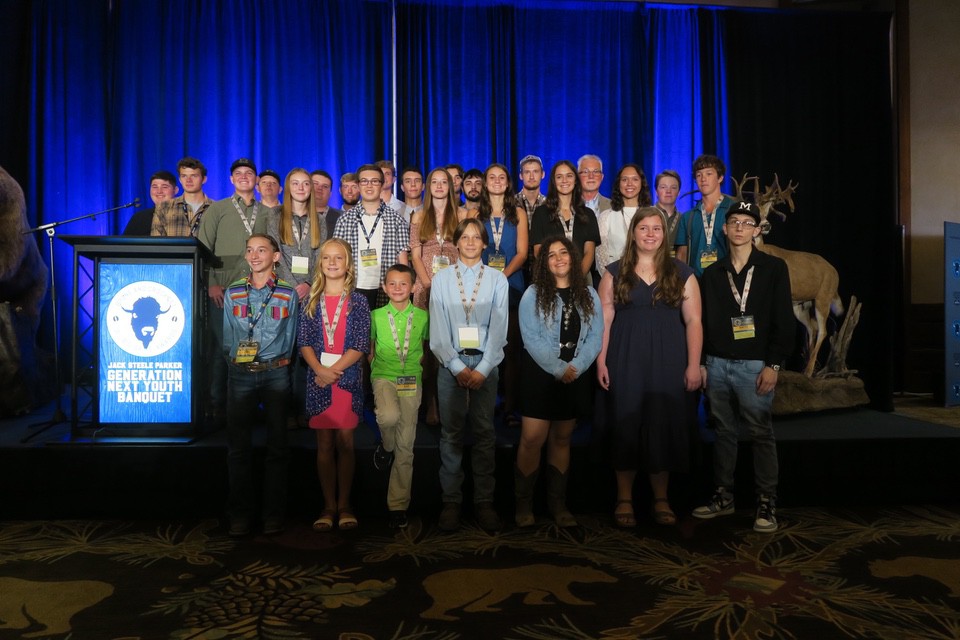 Of the 27 youth recognized this year, one girl – Josey A. Norris – had two entries of typical whitetail deer from Kansas. Girls comprised 37% of the youth recognized this year, and Tony Schoonen, CEO of the B&C Club, said that about 50% of the entries this past three years (the cycle for awards and recognition by the club) were from girls.
In this series, I met with and talked to six of the girls who hunted and who were recognized during the last three-year cycle. We'll kick it off with Morgan Burns, a bear hunter from Minnesota and follow with the other five shortly.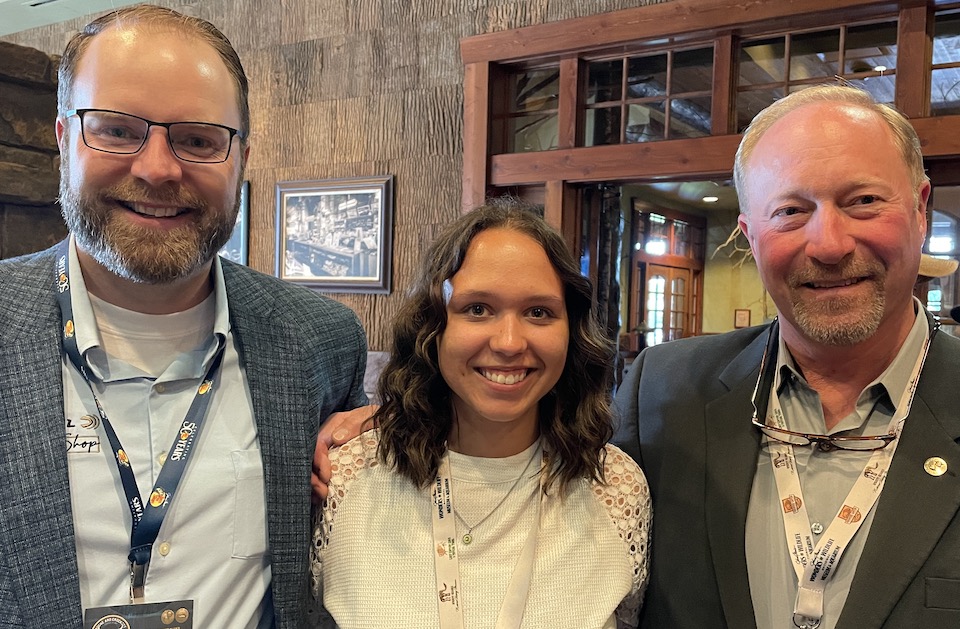 Morgan Burns
Nineteen-year-old Morgan Burns told me she would be celebrating her golden birthday on August 20, coinciding with starting her third year of college. She's transferring from her current college to a larger school in Minnesota, where she will study Animal Science, and is hoping to do extension work and eventually FSA work with farmers. A lifelong hunter, she described how she came to tag a big black bear that made the Minnesota record books.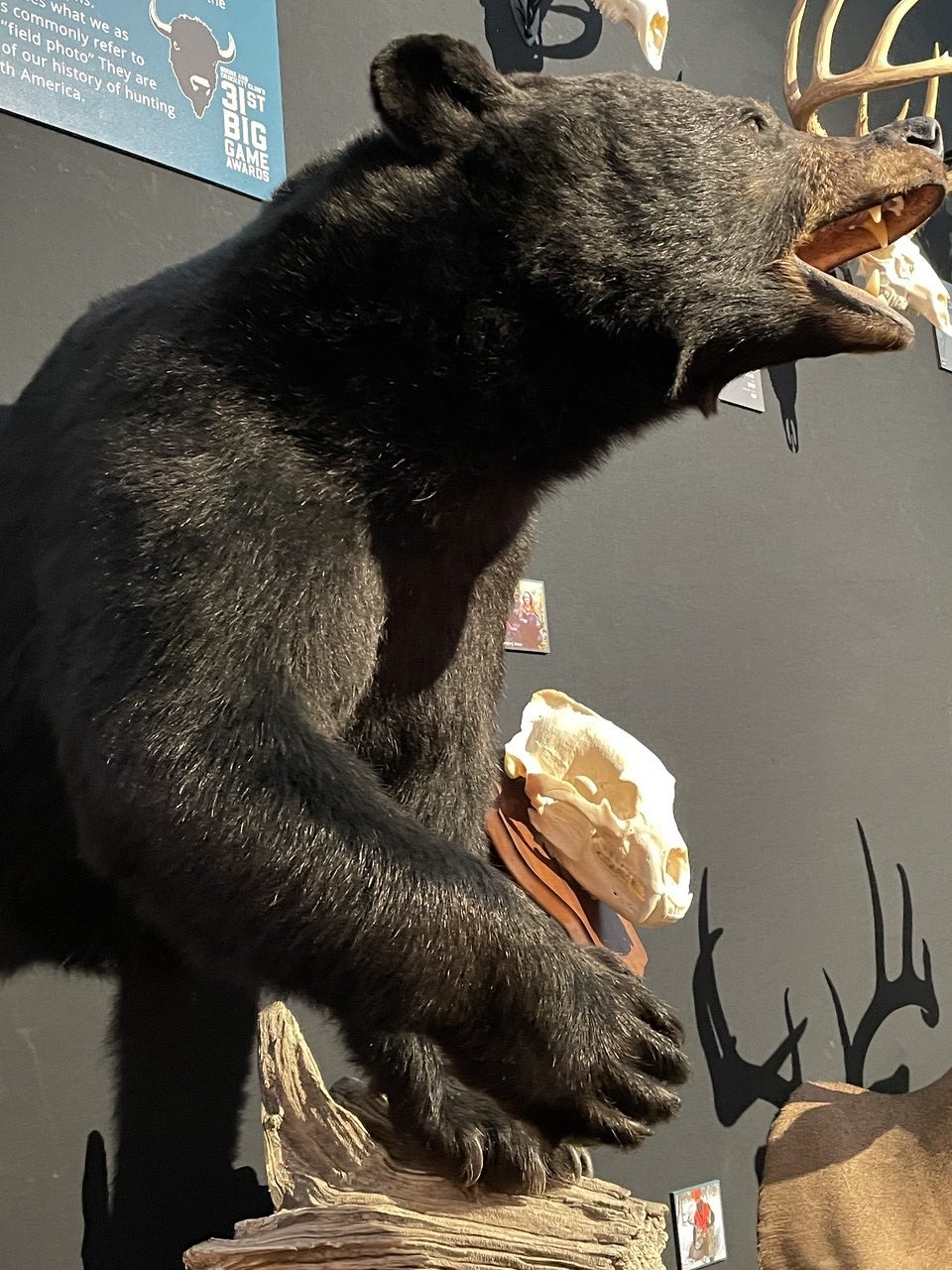 Is this your first bear? How'd that happen?
Yeah! When I was babysitting for a family, they asked me if I wanted to go bear hunting for a bear, since they'd seen some bear in their corn. And I was like sure and I got a tag … we [she and her dad] hunted five days, and on the sixth day, I went out there and it was right away in the morning, and he came out into the corn.
I was sitting along a tree line, and there was a little stretch of beans and then it was corn. I just sat in an orange webbed lawn chair. It was in September.
I actually have the bullet because it went right through both lungs and got stuck in the muscle on the other side. He ran about 100 yards and then dropped. We waited … They figure he was over seven feet tall; he weighed a little over 600 before we gutted him, and afterward, he was 473 pounds – twice the size of an average bear up there.
Is that the largest bear in Minnesota?
No, I think it came in second. Minnesota law is that every time you shoot a bear you have to send in a tooth, and I got a certificate back saying he was 11-½-years old.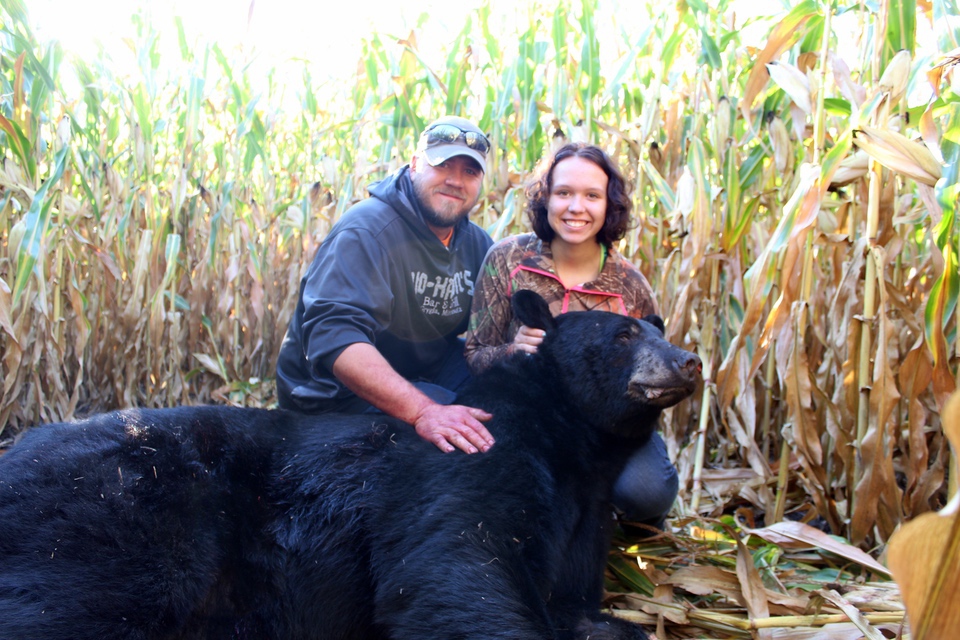 Tell me about your hunting
I've hunted deer, pheasants, geese, coyotes and rodents.
The only reason that I even shot a bear – and I don't even remember any of this – I guess when I was three, my uncle had shot a bear, and he passed away when I was 11, and he wanted to take me bear hunting. So then when this chance came up, I told my dad, Listen, I don't care how big it is, how small it is, I want the exact same mount that my uncle had for his. So when I shot the bear, my dad asked, Is this what you want? And I said, Yes this is what I want! I finally got the mount back, and it's almost the exact same mount as my uncle's, but mine is bigger! A couple of months ago, I was able to get his mount back and I have a side-by-side picture of the two.
Do a lot of girls hunt where you live?
Hmmm. It depends. They don't do the hardcore hunting; they do the evening sit-type of thing with their dads. I don't have a tree stand. I usually sit by a rock or a bush. It's more the guys in my area that ask stuff like "What time do you get up in the morning?" I say four in the morning, then you push the woods and then you go home and then you do it again for the next three days. I did a lot of hunting with my dad, since I am the oldest and I am a girl.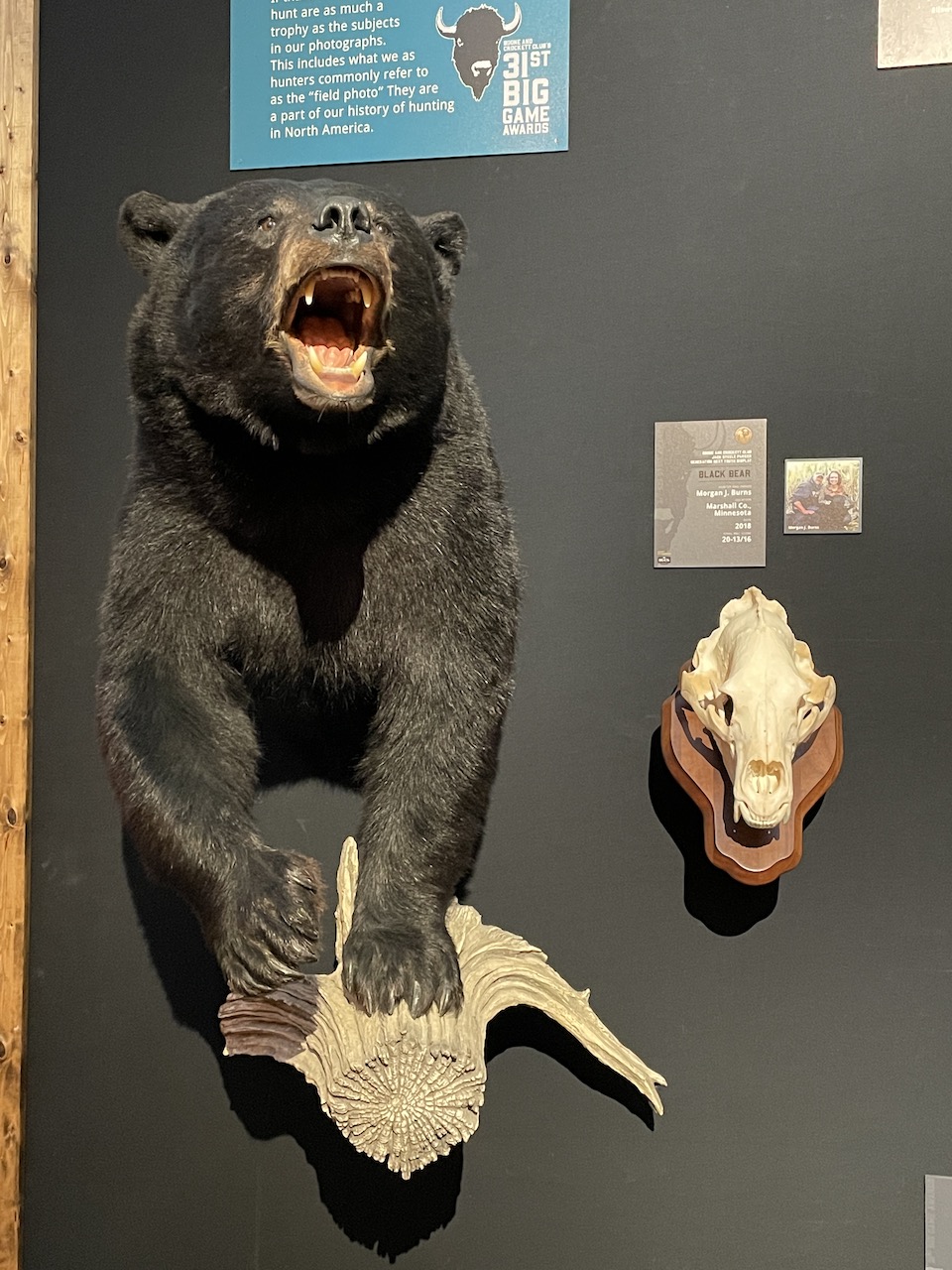 Did you eat the bear?
Yes, we got about 300 pounds of meat off it.
What's your favorite bear recipe?
Chili.
What's your second favorite?
The steaks.
How did it go for shipping the bear here to Springfield?
The nearest Cabela's for me is about an hour and half. The building of the crate was a little difficult. Mine was so big … I just winged it. The other part was that I dropped off the bear on March 15 and I didn't know that it got here until April 12 – no tracking number.
How does he look after the trip?
He's here and he looks amazing.
Learn more about the B&C Club.
About Barbara Baird

Publisher/Editor Barbara Baird is a freelance writer in hunting, shooting and outdoor markets. Her bylines are found at several top hunting and shooting publications. She also is a travel writer, and you can follow her at https://www.ozarkian.com. View all posts by Barbara Baird →