Pack a Snacklebox for Your Outings
I recently spent time in California with family. We had planned to spend a day on a boat on Lake Tahoe, and along with that came the age-old decisions of how many beach towels to take and what food to pack. We decided to bring sourdough bread, along with peanut butter, cheese and turkey, but we also broke out a new way to snack – the snacklebox.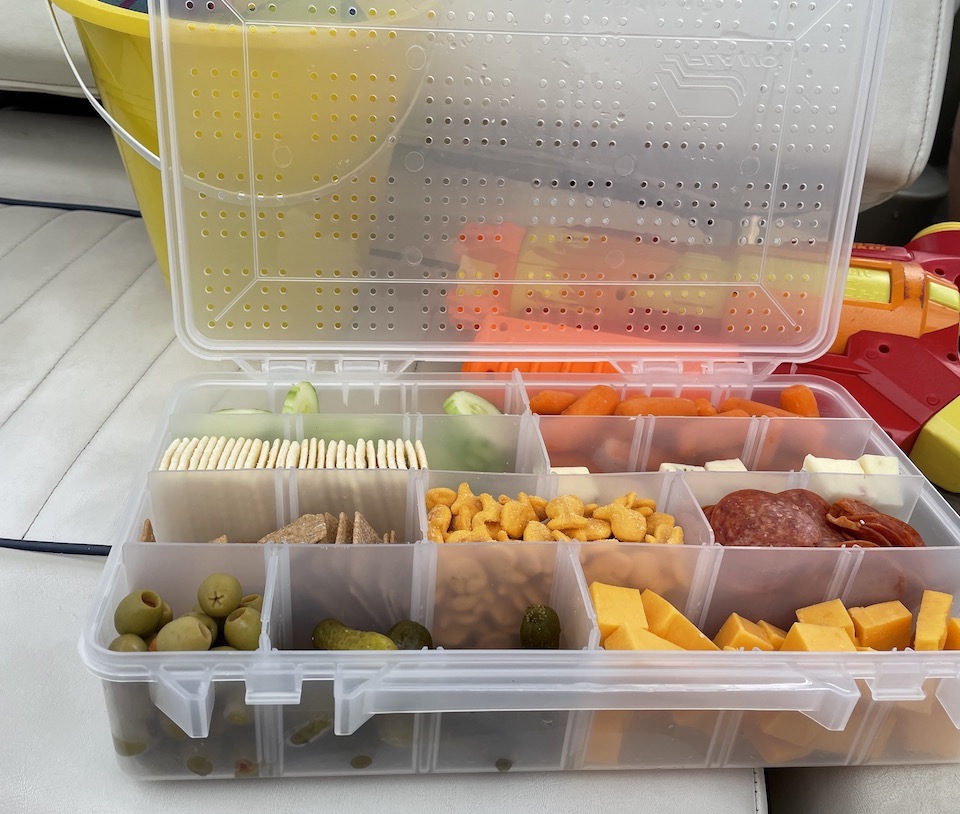 I had seen this idea featured on Facebook. It's really simple and what I liked about it is that all snacks stay put, even in choppy waters.
My sister and I stopped by a Sportsman's Warehouse and chose an appropriate size tackle box (utility box). After that, we shopped at a grocery store and chose the following food items for the box:
Wheat Thins
Mini club crackers (Both types fit well in the rectangular compartments)
Goldfish crackers (super appropriate, but with the extra cheese blast)
Olives
Mini dill pickles
Cheese (cut into cubes, pepper jack and cheddar)
Pepperoni
Baby carrots
Cucumber slices
If you wanted, you could make a themed snacklebox, such as one for dessert. It could feature gummy worms, cookies, fruit, raisins – anything that won't easily melt or spoil.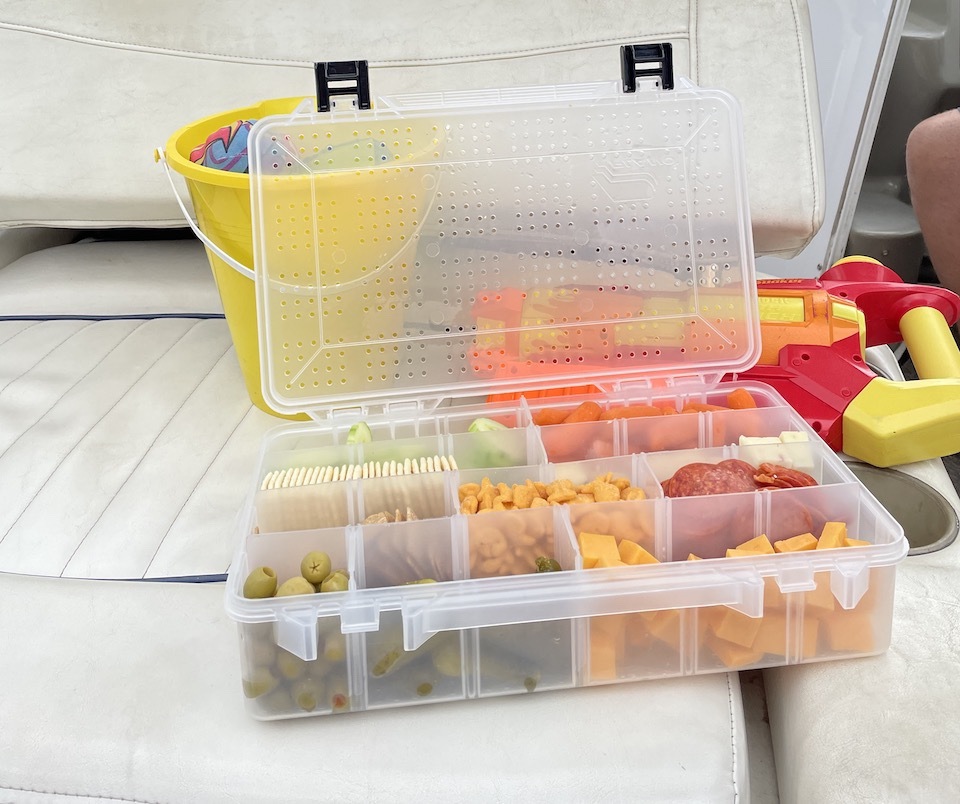 We kept the snacklebox overnight in the refrigerator. Remember to put the snacklebox inside a bag or on a tray for storage, since the bottom of the box has holes in it, and the pickles and olives leaked a bit.
We wound up giving the box as a gift to the Captain, who said he's going to start packing it for future trips.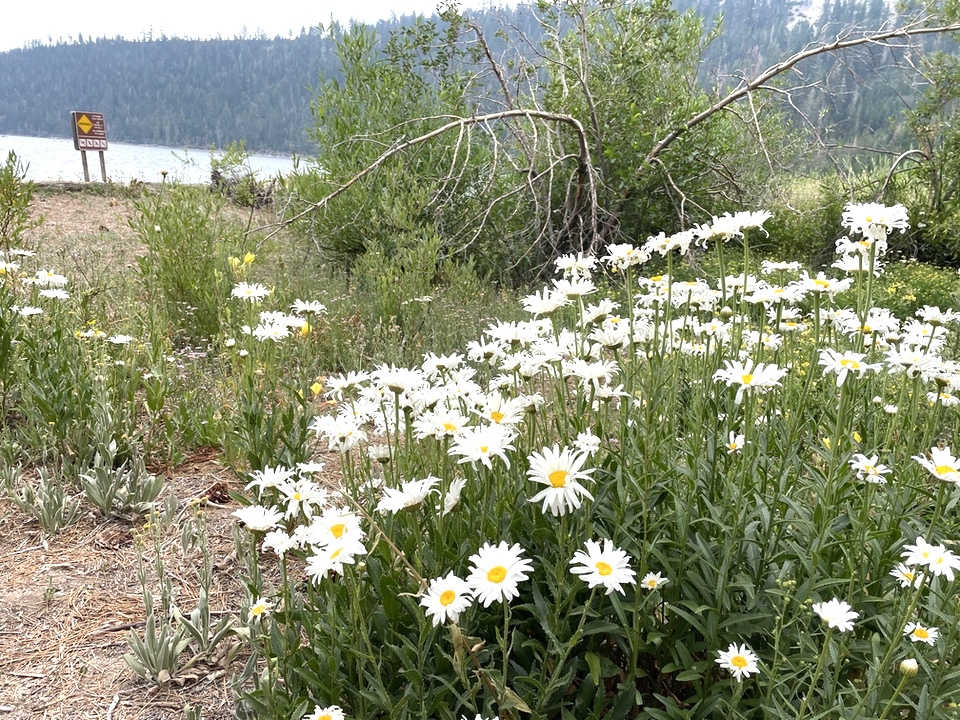 Snacklebox in Emerald Bay
If you've ever been around Lake Tahoe, you'll have seen the gorgeous Emerald Bay. For us, it became the perfect place to drop the anchor and spend the afternoon. Emerald Bay State Park is a marvelous place for adults and kids. The kids (and grandmas) played on the beach, waded to the shore and visited Vikingsholm Castle. It was a breeze to return to the boat to munch from the snacklebox, or eat a sandwich or two.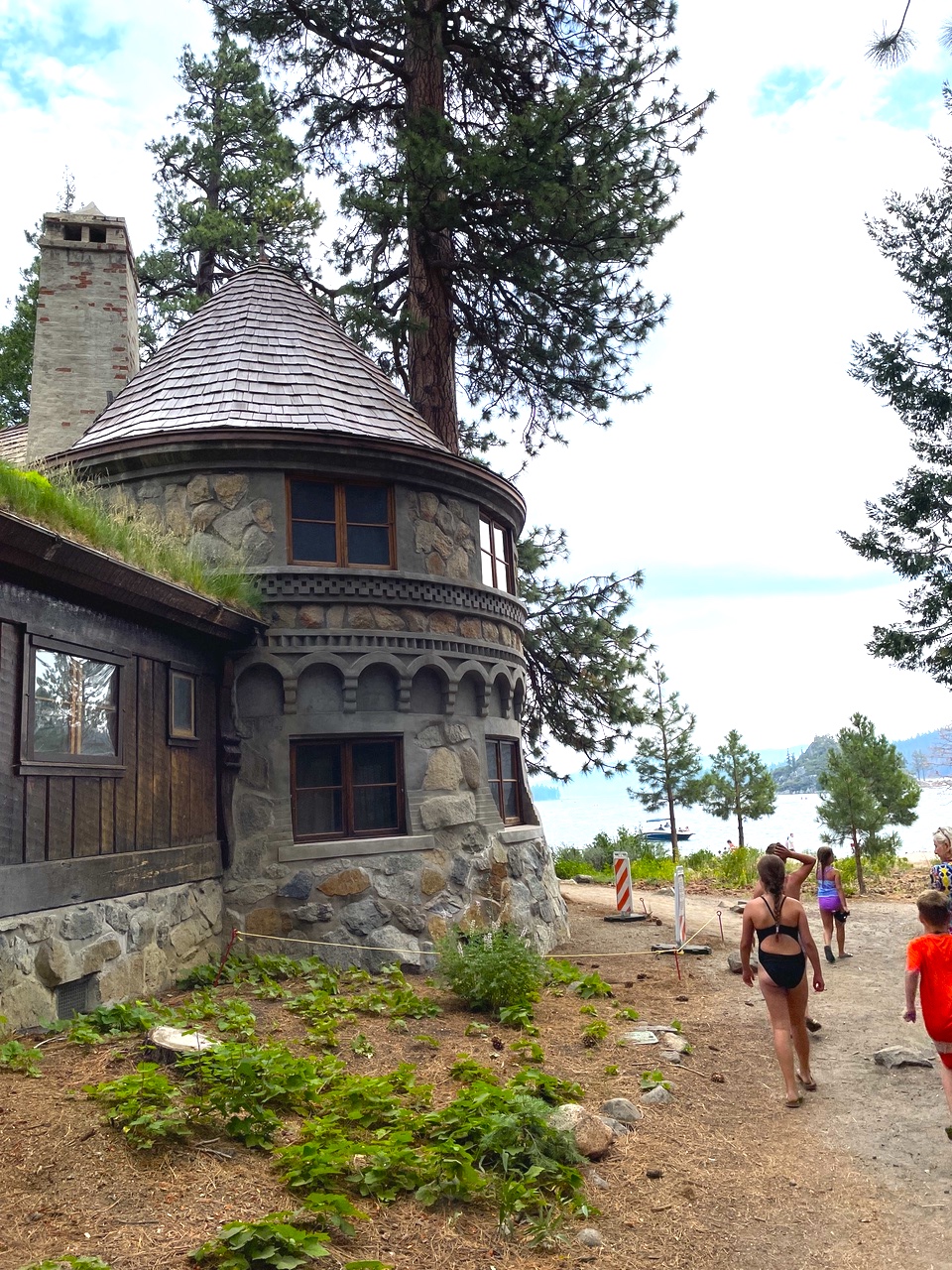 We also swam from the boat over to Fannette Island, to climb the rocks to the top to check out the Tea House. The Tea House had been on my granddaughter's radar since she read about it last summer, so we wanted to make sure we took this adventure. Combining history and outdoor adventure – it doesn't really get any better.
And then, we swam back to the boat and to the snacklebox. When we disembarked after the trip, I looked back to see the captain's mate finishing the leftovers (only a few) from the snacklebox. Obviously, it scored all around.
About Barbara Baird

Publisher/Editor Barbara Baird is a freelance writer in hunting, shooting and outdoor markets. Her bylines are found at several top hunting and shooting publications. She also is a travel writer, and you can follow her at https://www.ozarkian.com. View all posts by Barbara Baird →