Gal Gab: Emily Perreira, Nurse and Big Game Hunting Guide
Emily Perreira grew up hunting in Maui, Hawaii. In fact, her family owns a big game outfitting company and taxidermy shop, and she remembers her very first hunt at 5 years old in Texas – where she shot a feral goat. She also remembers loving the excitement that came along with the hunt, and continues chasing that feeling as an adult. Emily went to nursing school in Oregon, and works full time as a nurse and continues the family business – she's a big game hunting guide. She sat down with us several years ago when she was 20-years-old, and talked about balancing life as a student and hunter; you can read that post here.
About being a female hunting guide with male clients, Emily said:
"… I think that my age surprises them, and also that I'm a girl. It's just not that typical. But once we start talking and they realize my knowledge of the game and the hunting area, it gives them confidence in me. If I were to give advice to another woman who wants to get into the industry, I would say that this is still a male-dominated industry, but don't be intimidated by that! Just have confidence and don't shy away from it. My dad will tell you that some of the best hunters he's taken out are females. That is because they have patience. That is also a crucial skill to have as a guide. Don't be afraid to ask questions and learn. I think it's a fantastic career for a woman to have."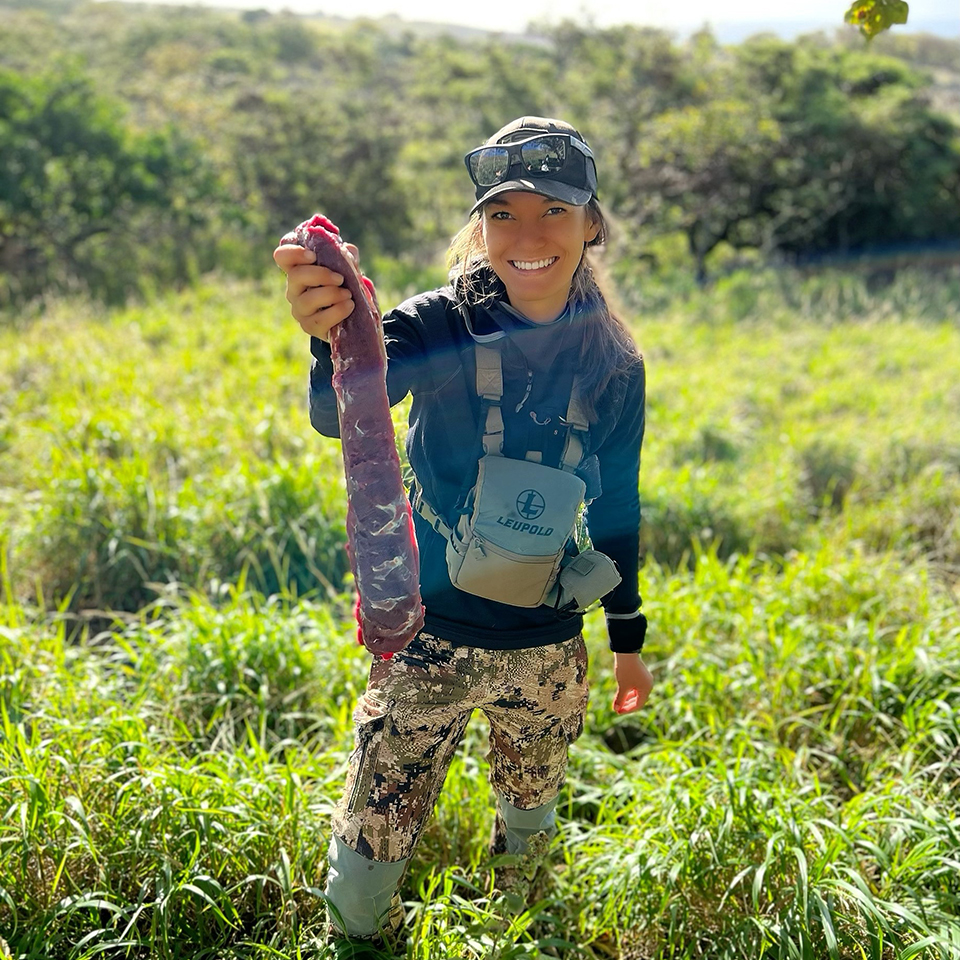 We approached Emily recently and asked that she participate in our Gal Gab interview series. Keep reading to catch up with her now, and see what life looks like for this busy woman!
Getting to Know Emily Perreira
1. Describe a typical day in your work life:
It depends on the day … I have a unique "work life" because I have two careers. With that being said, everyday looks very different trying to balance both jobs and get from one place to another. Typically, during our axis season, I work three, twelve-hour shifts in a row at my nursing job. At 7:00 p.m. on my last shift, I make the hour-and-a-half drive to hunting camp. Next morning I'm usually up by 4:30 a.m., leaving camp at 5 a.m. and chasing axis deer with my hunters. I only come back to camp for meals, and am typically in the field 'til dark. Once we get back to camp, the work does not end. We are cleaning animals and meat 'til late at night, then head to bed – getting ready to do it all again the morning!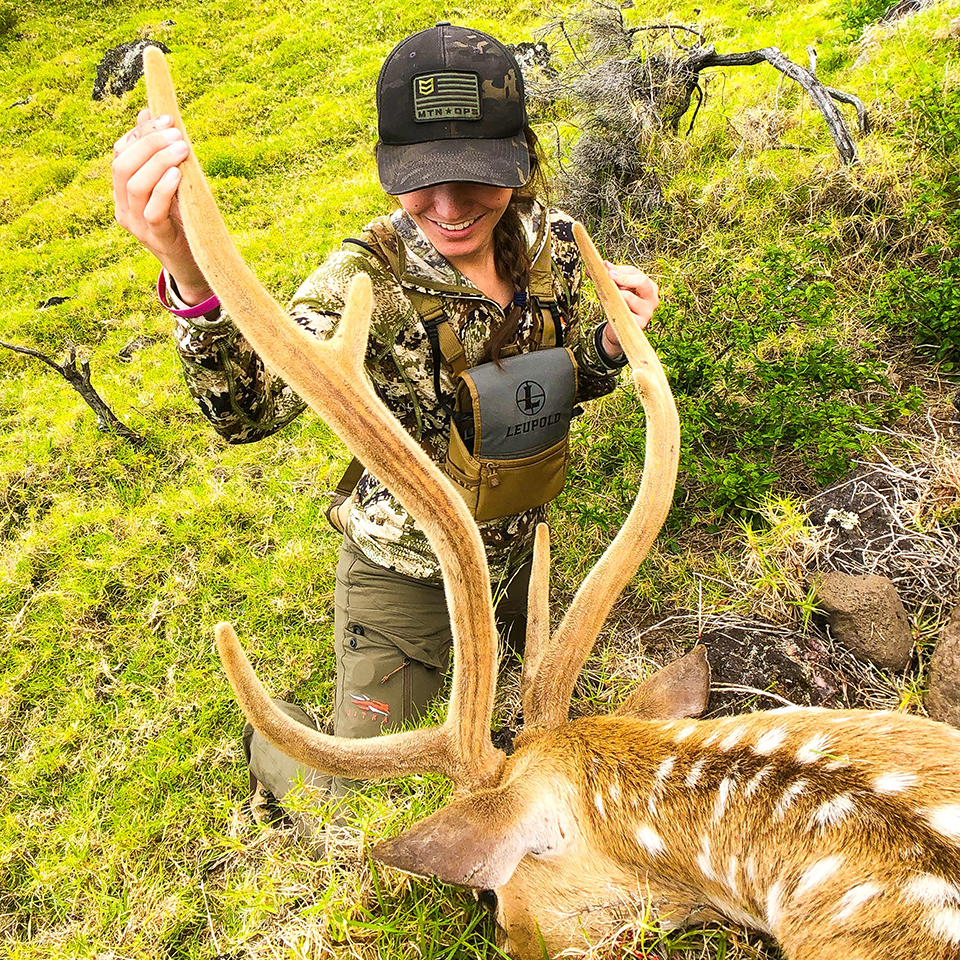 2. #1 piece of advice you would give other females who want to break into the industry?
Don't be intimidated to try new things and learn. I would encourage anyone to be open to learning, making new friends and stepping out of their comfort zones to go on new adventures. Some of my favorite memories in the outdoors are from when I took on new adventures.
3. What motivates you?
I feel like I am naturally a very motivated person, it's part of my personality. I like to be successful and chase things that I am passionate about. This fire that I have inside to chase my dream is my biggest motivation … that and wanting to live life to the fullest every single day.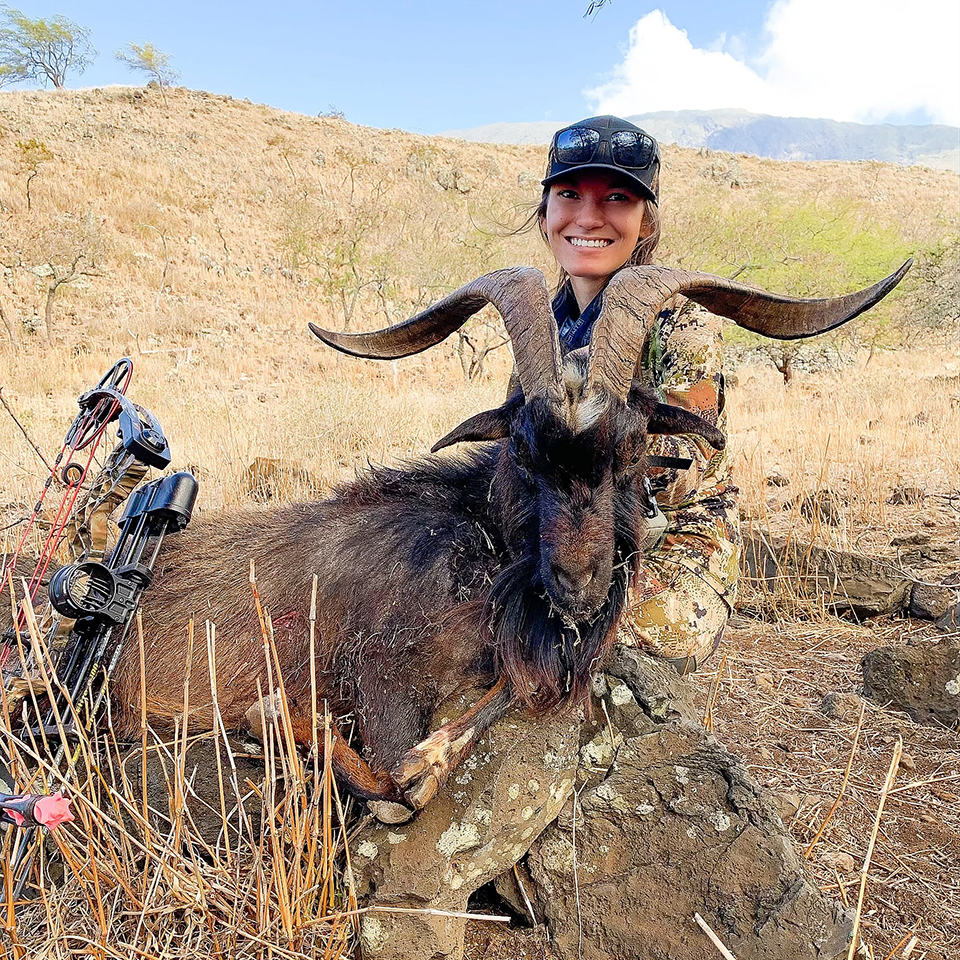 4. Most unexpected thing you've learned, while working in this industry?
When I first started to break into the outdoor industry, I felt like there was a mold that I had to fit. I quickly learned that this is not the case. Anyone is capable of anything in this industry. This field is so welcoming of everyone and is constantly changing/evolving.
5. Favorite product in the outdoor or shooting market right now?
Here are some of the products that I am currently obsessed with: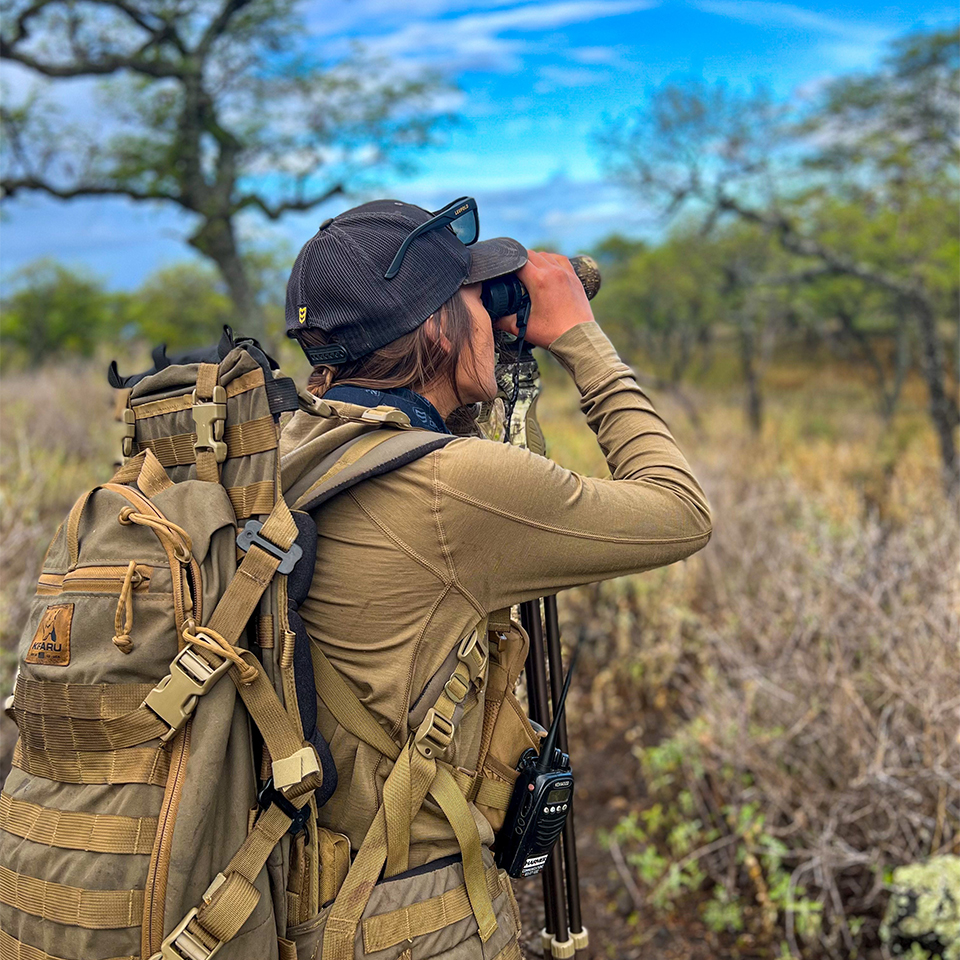 6. Let's have some fun… what weapon would you use to battle a giant?
If I had to choose a weapon to fight a giant, I would go with my .300 WM Ruger Guides Gun with my Leupold scope. Can't go wrong with this setup. (Editor's note: you can read Emily's review of this gun here.)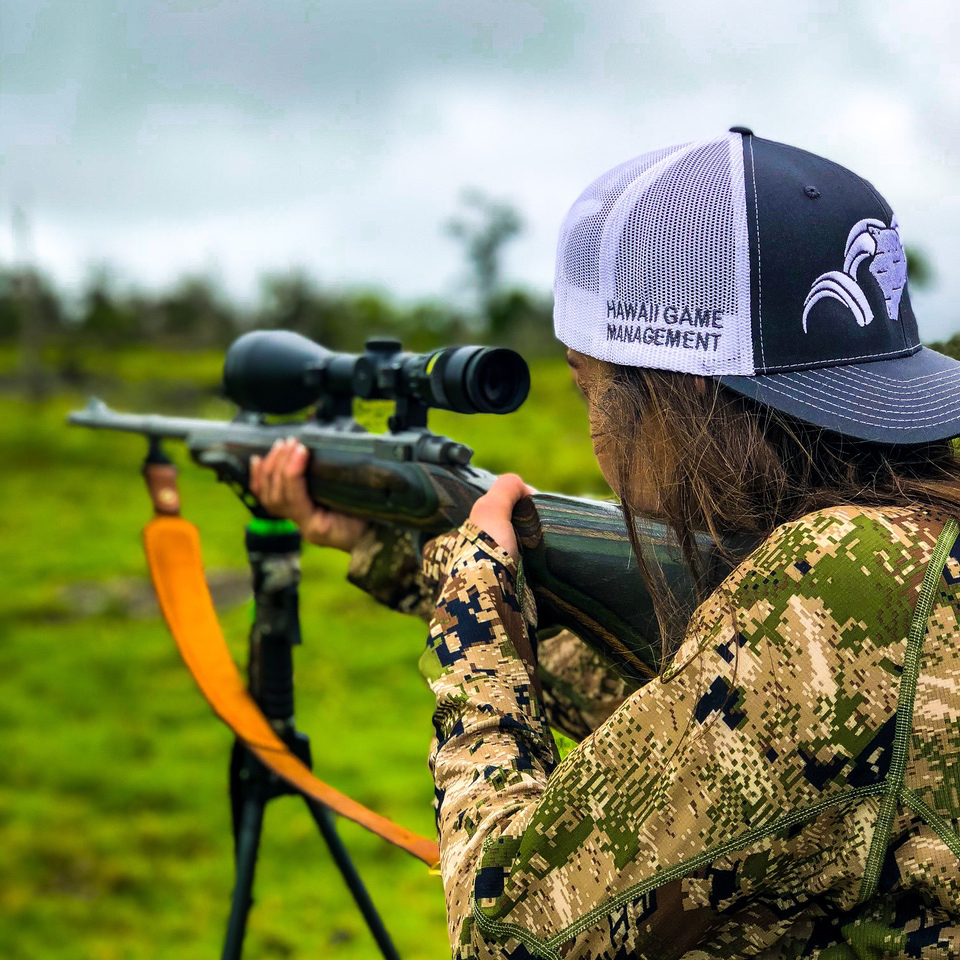 Follow Emily Perreira
Be sure to give Emily a follow on her Instagram and Facebook pages. You can find her working at Maui Hunting Safari.
About Jackie Richardson

Jackie Baird Richardson is an interior designer, editor at The WON and avid junker. Watch for her design tips and occasional crafting ideas, bringing the outdoors indoors. View all posts by Jackie Richardson →