Prepping for the Dove Field with Clays
September marks the beginning of fall hunting season, which is one of the greatest times of the year to get outside, enjoy the sport and take a breather from all of the fast-paced activities of summer. In Missouri, we start our hunting season off with quite the challenge: Doves! If you enjoy shooting sporting clays, then this season (and the dove field) are for you.
Sponsored by Franchi
However, before jumping headfirst into the season, whether you are interested in dove hunting or are a seasoned pro, it's not a bad idea to set aside time to practice before opening day, or before you adventure off to the dove field. For me, this year's prepping and practicing for dove season brought me the opportunity to try out this new shotgun – Franchi's Affinity 3 Elite Upland 20-gauge, model 41315.
When it comes to practicing, I like to set up my range at the edge of a crop field with a clear skyline and a vast area of land. This way I can ensure firearm safety, shot placement, shot accuracy and the biodegradable clays can be left behind. I also set up my handy, dandy manual thrower that disperses one shooting clay at a time.
With the setup complete, it's time to start smashing some clays! There are three shooting drills that I like to maneuver to simulate doves flying in the air because when it comes to game time you don't get second chances with doves. To begin, I start off by having the thrower in its standard settings pointed straight out into the field. I yell "Pull!" a few times, and the clay flies at my command. I know when and where that clay is going to fly. This is how I get back into the mindset of when and where I'm going to shoot to break that clay.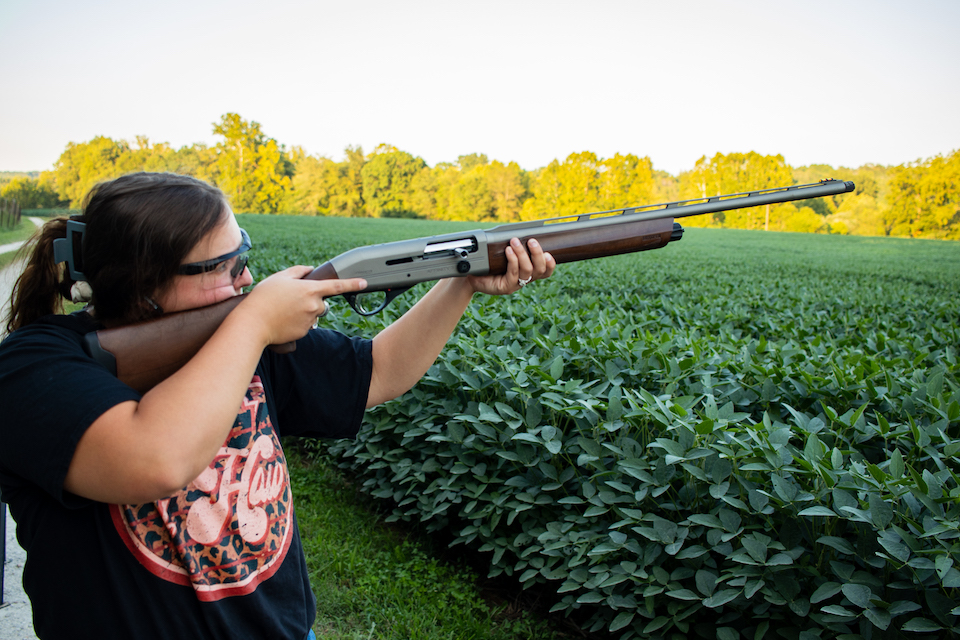 After the initial warm-up, we move into unpredictable shooting drills. The operator of the thrower chooses when and where the bird will fly. This simulates the unpredictable flight patterns of a dove – ensuring that I can shoot at a variety of times and places.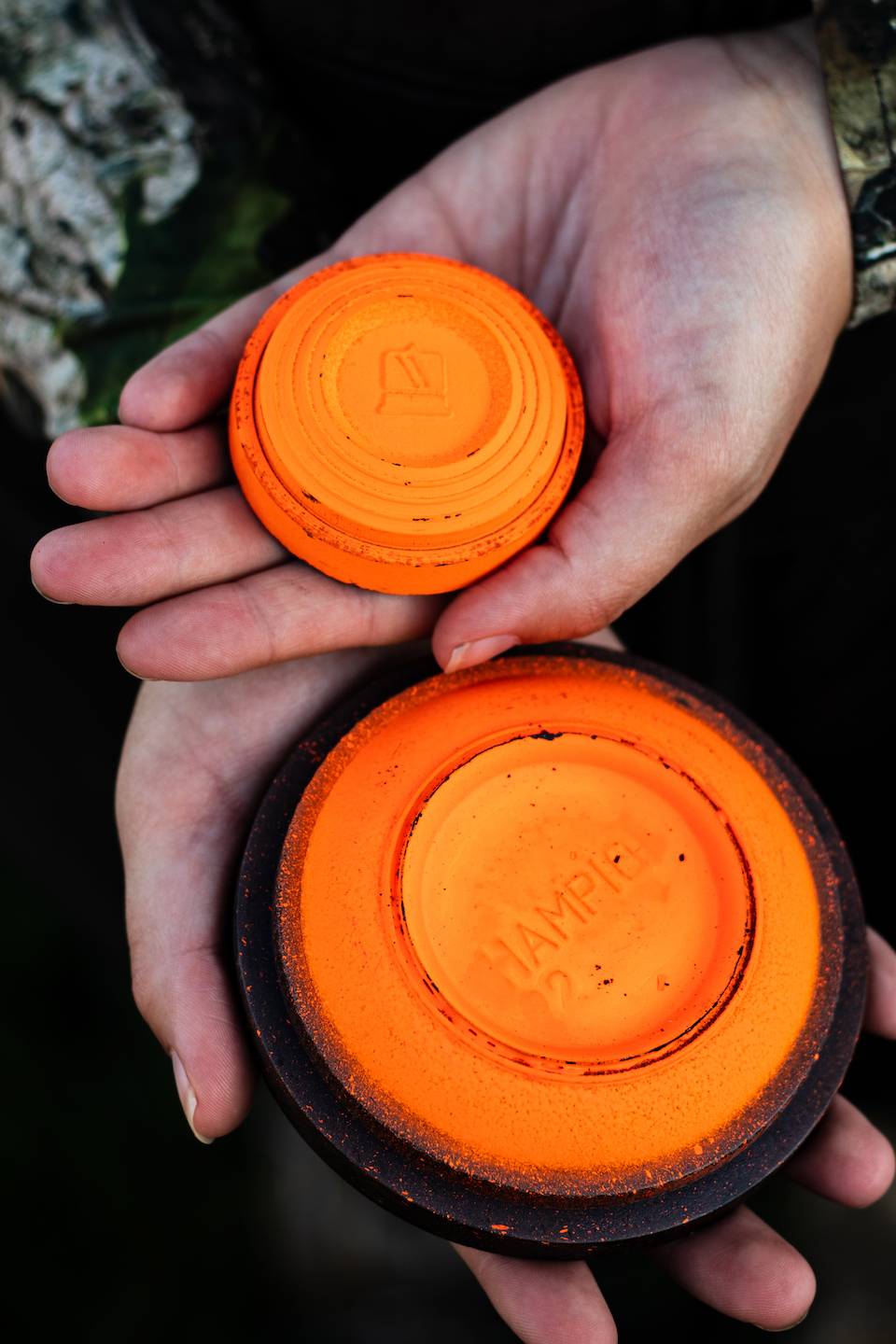 Lastly, to wrap up our practice session, I switch out the standard-sized shooting clay for a mini, dove-sized sporting clay. The operator of the thrower will continue to make the calls of when and where the small clay will fly. This last drill helps with quick target acquisition and simulates a smaller target.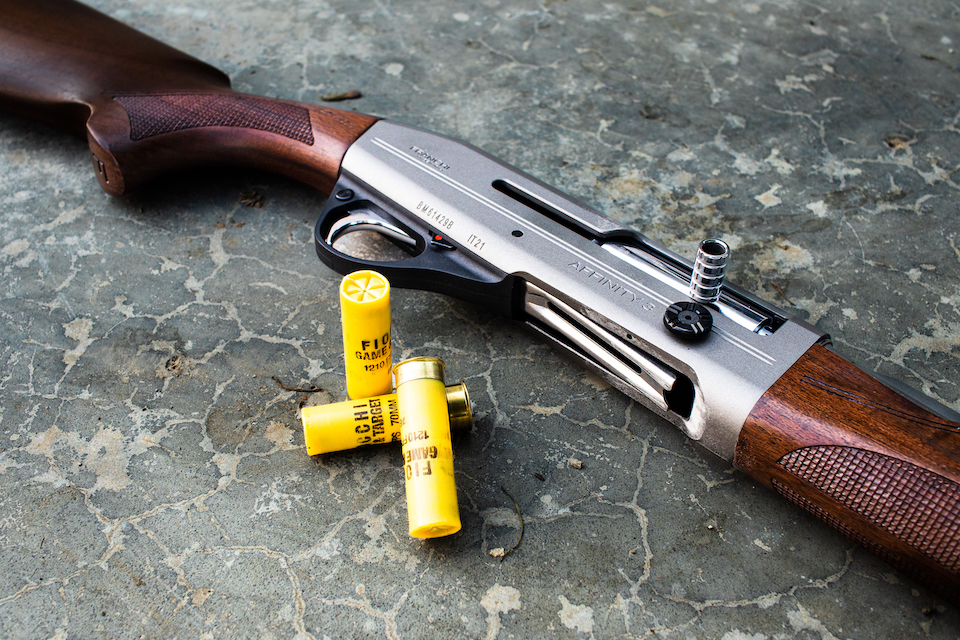 Preparation and practice are some of the vital factors that contribute to your success when it comes to your hunt. Take the time to get to know your shotgun and get back into the groove of things! Also, if you are ever in the market or have the opportunity to try out the Affinity 3, 100% do it! Franchi offers a fine line of shotguns waiting for your next adventure.
Now, get your behind to the field practice up! Good Luck in the dove field!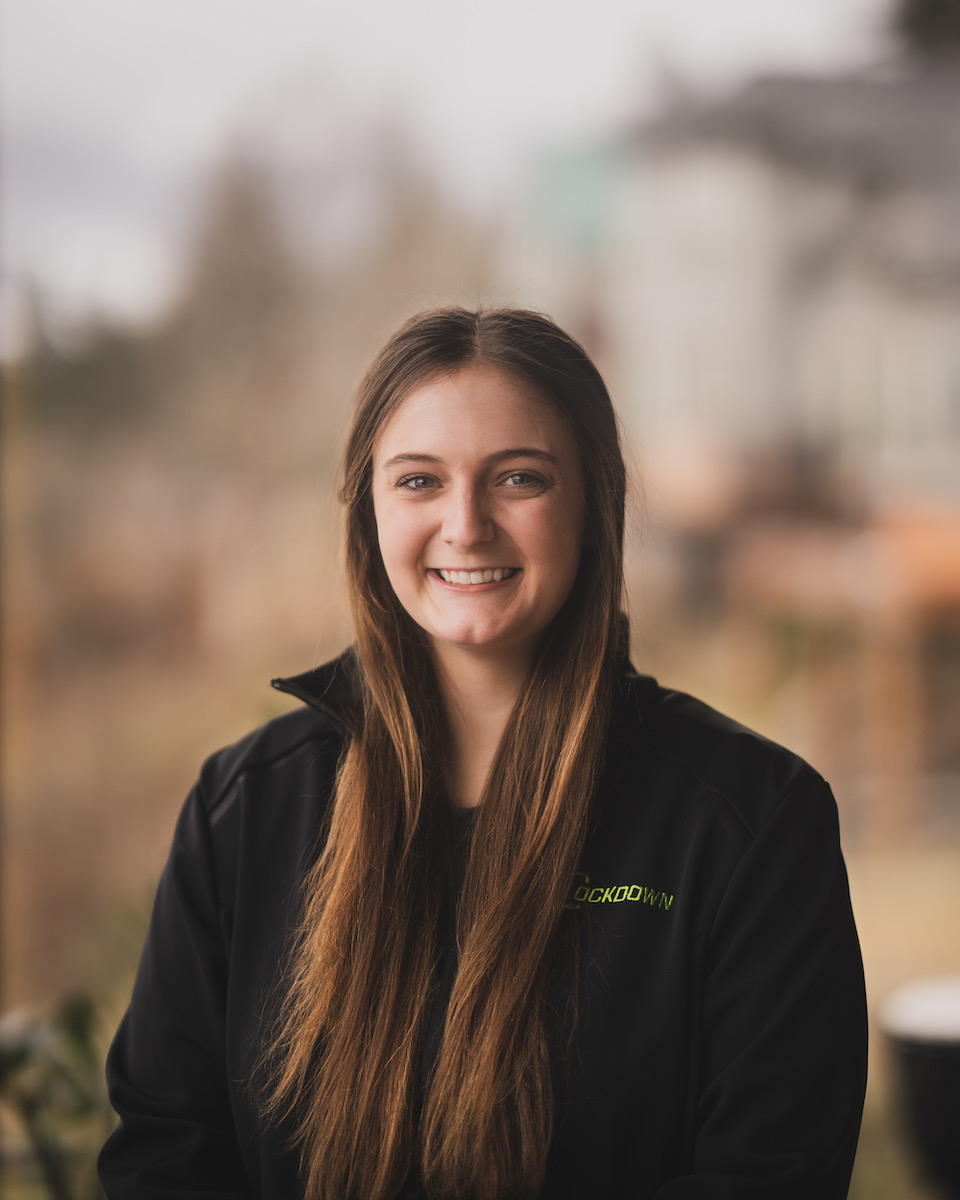 About Aimie Brendel
Aimie Brendel is the Marketing and Communications Manager for the Archery Trade Association. Residing from rural east-central Missouri, Brendel lives on a row crop and cow-calf farming operation with her fiancé, where they carry on a fourth-generation farming legacy. Brendel has a Bachelor's degree in Agriculture and has experience in the firearm, archery and meat processing industries. During her spare time, she enjoys spending time with friends and family, riding side-by-sides, checking cows and hunting.
About The WON

The Women's Outdoor News, aka The WON, features news, reviews and stories about women who are shooting, hunting, fishing and actively engaging in outdoor adventure. This publication is for women, by women. View all posts by The WON →