SilencerCo Hybrid 46M
Versatility and flexibility are something we often seek as consumers. Multi-role products allow us to save money and space. This demand for modularity has crept into the firearms industry. In the past, firearm enthusiasts had to purchase multiple suppressors if they wanted to reduce decibels on a variety of firearms and calibers. SilencerCo has solved this problem set with the Hybrid 46M. Now you can purchase one multi-role suppressor to cover the broad spectrum of calibers — from 5.56mm to 338 LM. This can is an excellent option for someone's first suppressor, as you can run it on practically any host.

Sponsored by SilencerCo
SilencerCo Hybrid 46M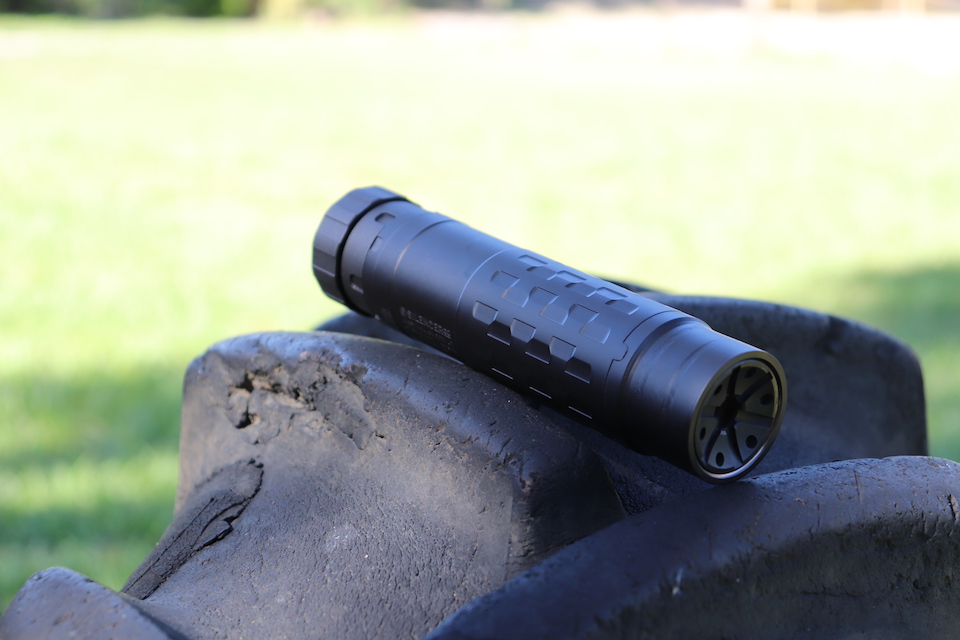 Specifications:
Caliber: All centerfire pistol and rifle calibers including .45 Auto, 10MM, .450 Bushmaster, .458 SOCOM, .45-70, .338 LM and up to .460 Weatherby Magnum.
Full-Auto Rated: Yes
Length: 7.72 inches in full configuration, 5.78 inches in short configuration
Weight: 14.9 ounces in full configuration, 12.2 ounces in short configuration
Diameter: 1.57 inches
Materials: Titanium, Inconel and 17-4 stainless steel
Mount: SilencerCo Charlie ASR Mount included, compatible with the full line of Charlie Mounts
MSRP: $1,117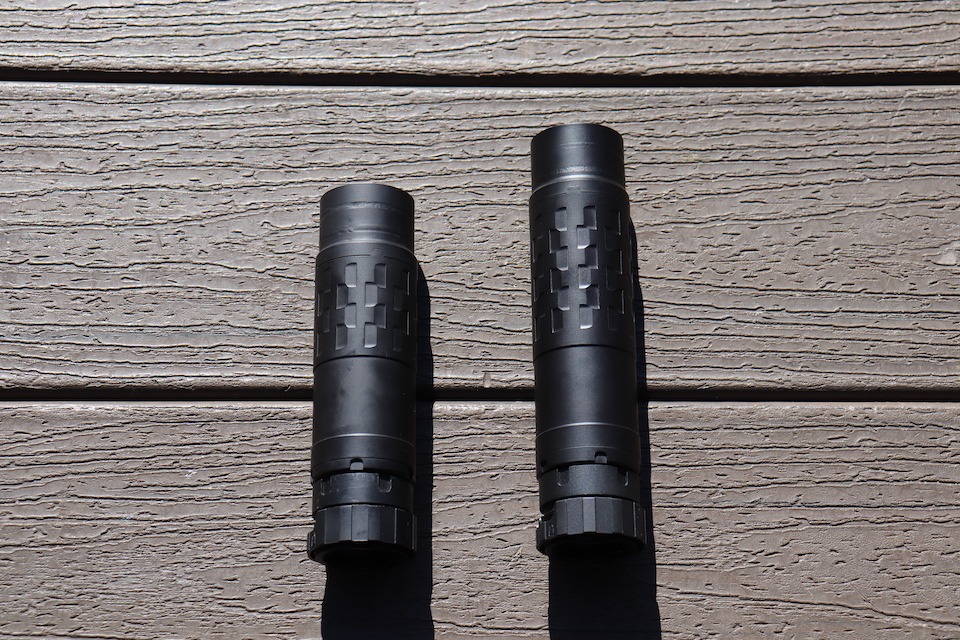 Modularity
The Hybrid 46M can be utilized in two lengths. The 5.78-inch configuration is perfect for pistols, while the longer 7.72-inch version is at home on long guns. It comes with a Charlie 46 end cap installed, allowing any calibers under 0.46 inches to pass through. Additionally, a .30-caliber end cap comes in the box for greater decibel reduction on smaller calibers.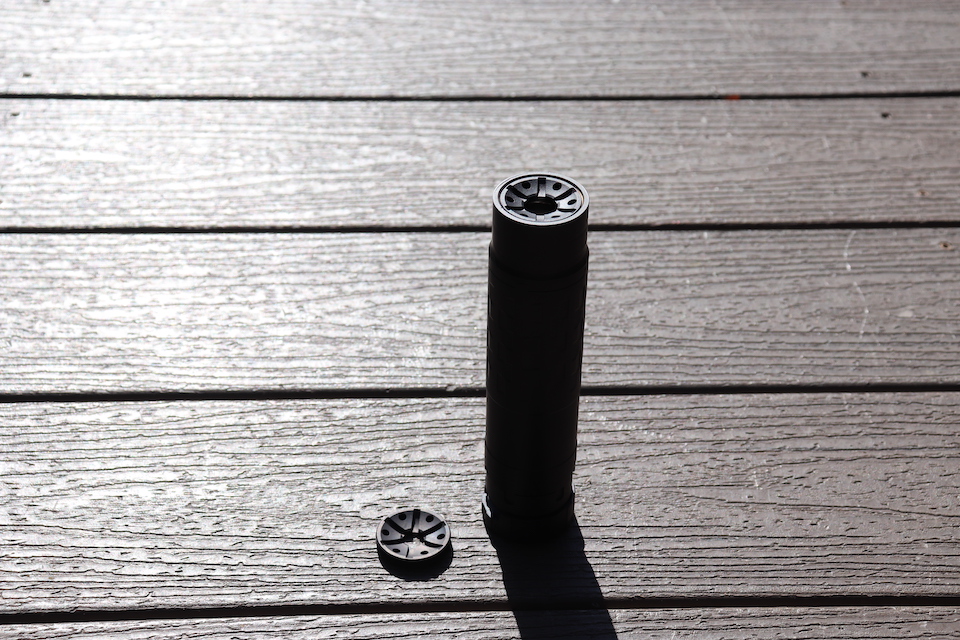 Mounts
The SilencerCo Charlie ASR Mount is compatible with all ASR muzzle devices. This is the way to go for rifles when quick installation and removal are desired. Additional mounting solutions are sold separately to accommodate whatever threaded barrel platform you may have. Charlie Direct Thread Mounts are available in a wide variety of thread pitches. The Charlie Piston Mount allows you to pair the Hybrid 46M with semi-auto pistols. Lastly, a tri-lug option is available if that is your jam.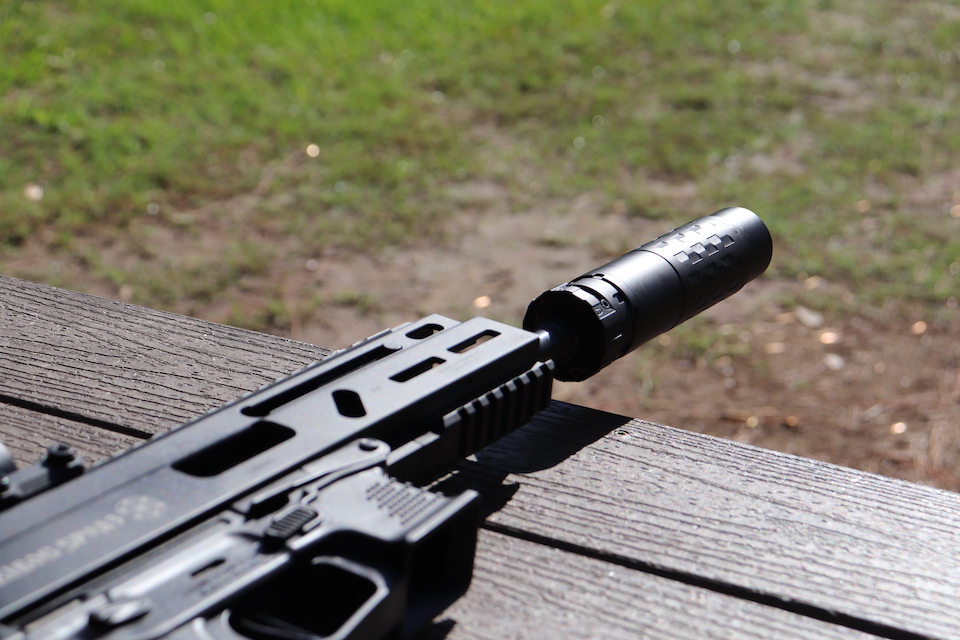 Testing
I ran the SilencerCo Hybrid 46M on various hosts, including a Stribog SP9A3, multiple AR-15s in assorted calibers, AR-10 in 8.6 Blackout and a bolt gun chambered in 6.5C. Unfortunately, I could not utilize it on any traditional semi-auto pistols due to me not having the Charlie Piston Mount. Testing parameters included sustained and rapid fire with an evaluation period of 1000 plus rounds.
Final Thoughts
First, I want to cover who I envision as the ideal user of the Hybrid 46M. I see this suppressor catching the attention of a first-time suppressor buyer with a collection of firearms that includes large bore rifles and .45 caliber pistols. Being able to swap length configurations and end caps truly makes this suppressor a jack-of-all-trades.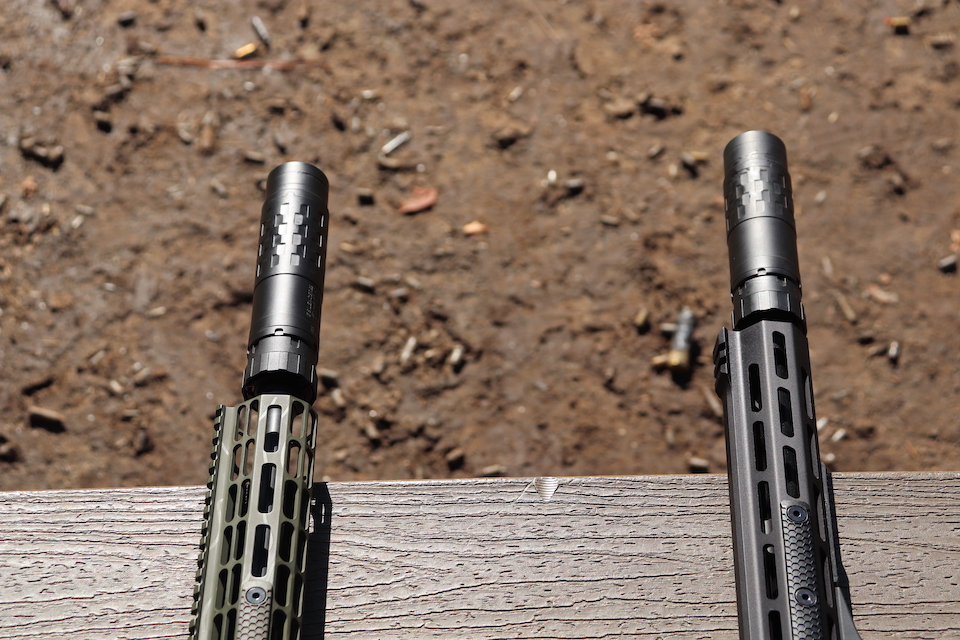 Construction is super robust, and it handled short-barreled ARs with ease. It didn't show any signs of baffle erosion. I didn't expect there to be any – due to its full auto rating. Rapid fire testing did get the suppressor hot enough to cause the finish to smoke, discolor and blister in a few areas. This is very common with suppressors when subjected to extreme heat. I don't have a fancy decibel meter, but it appeared to be within the hearing safe range of under 140 dB in the long configuration on everything I tested it on. The ASR mount locked up solid on all the muzzle devices, including the single port brake, with no concentricity issues. Switching to the direct thread mount was a breeze using the included spanner wrenches.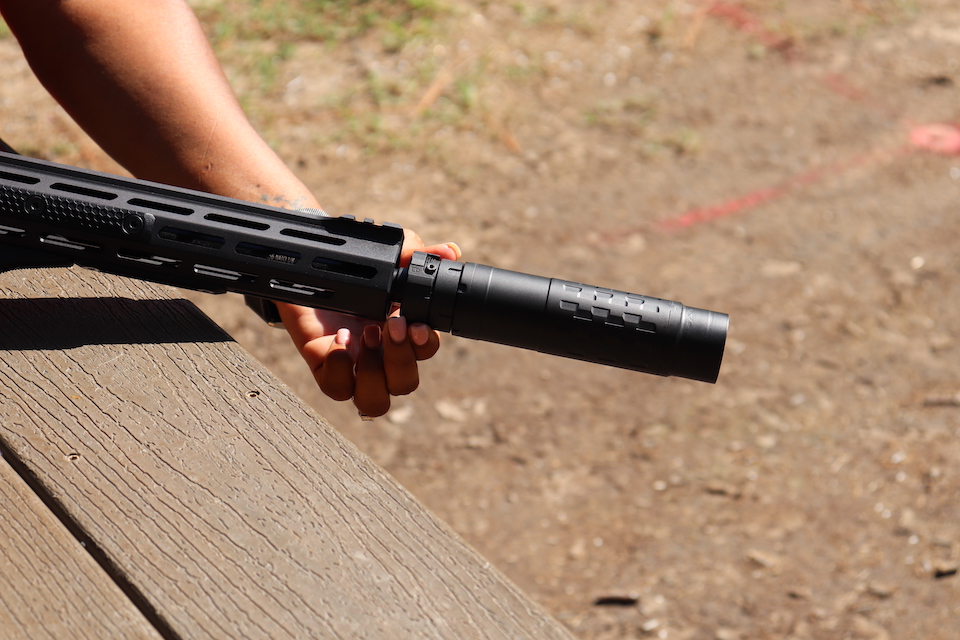 SilencerCo crushed it with this suppressor, which I strongly recommend due to its modularity and versatility. Normally modularity comes with some significant tradeoffs, but in the case of the Hybrid 46M, I didn't feel like I was sacrificing anything.
Visit SilencerCo to see more about its line of silencers and accessories.
About Avery Skipalis

Avery Skipalis is the owner of Skip's Tactical Solutions, an organization that focuses on empowering women, men and children to make sure that no one else becomes a victim. She gained her firearms experience from the military where she's been a military firearms instructor for 10.5 years. She's also a certified NRA rifle and pistol instructor and Glock Advanced Armorer since 2015. She's attended Sig Sauer Academy, FNH, Special Operations Command Armorers courses as well as multiple Advanced Shooting Schools across the United States. She resides in Florida with her husband and 2 kids. She's currently serving in the United States Air Force and loves sharing her passion with others. She thinks it's important that women also feel like they're in control of their own safety. View all posts by Avery Skipalis →