The Best Air Fryer Venison
Are you looking for a quick and easy way to make the most delicious venison loin in your air fryer? Well, look no further. This recipe is a twist on a favorite, grilled London Broil dish, which has been made by my family for as long as I can remember. The recipe uses only simple ingredients, which are easy and inexpensive products that can be stored in your pantry or refrigerator for future use. These flavors translate well from beef to venison, and the marinade makes the venison fork-tender.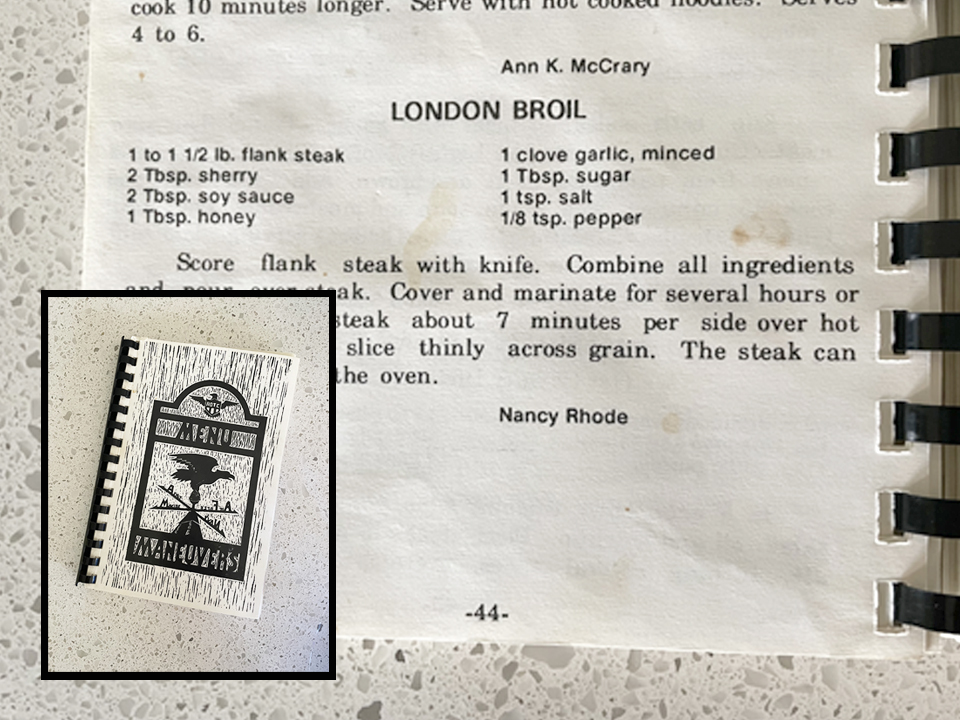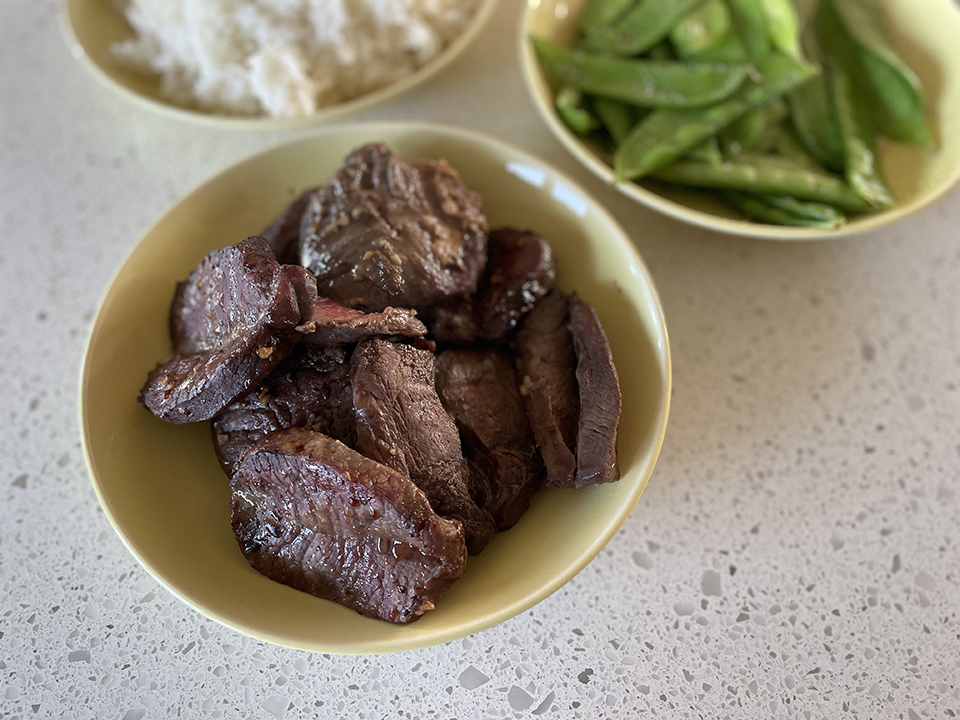 Air Fryer Venison Ingredients
1 to 1-1/2 lb. venison loin, cut into 1/2 in. slices and trimmed of any silverskin
2 tbsp. red wine or cooking sherry
2 tbsp. soy sauce
1 tbsp. honey
1 clove garlic, minced
1 tbsp. sugar
1 tsp. salt
1/8 tsp. black pepper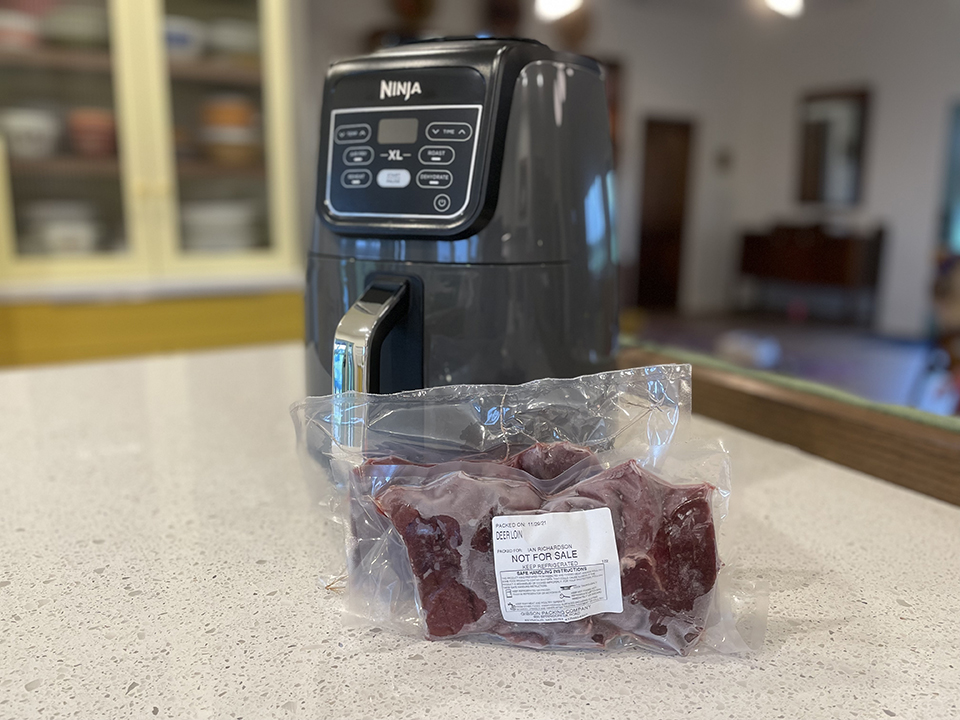 The air fryer used for this recipe is the Ninja XL. It is on rollback sale at Walmart currently; at $69.00 MSRP, this is basically the cost for a family meal in a restaurant. What a great investment!
How to Make Air Fryer Venison
Combine all ingredients in a bowl to make the marinade. Add venison loin medallions to a shallow dish, and pour in the marinade, taking care to cover all of the meat. Cover the dish with plastic wrap and allow the meat to marinate in the fridge for at least 4 hours, or overnight.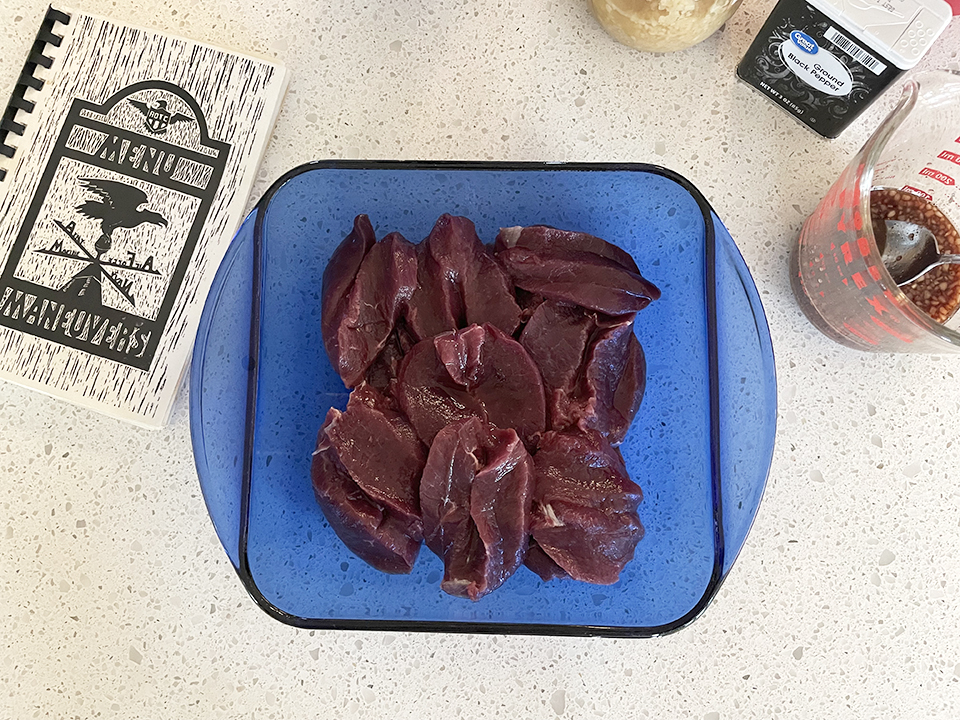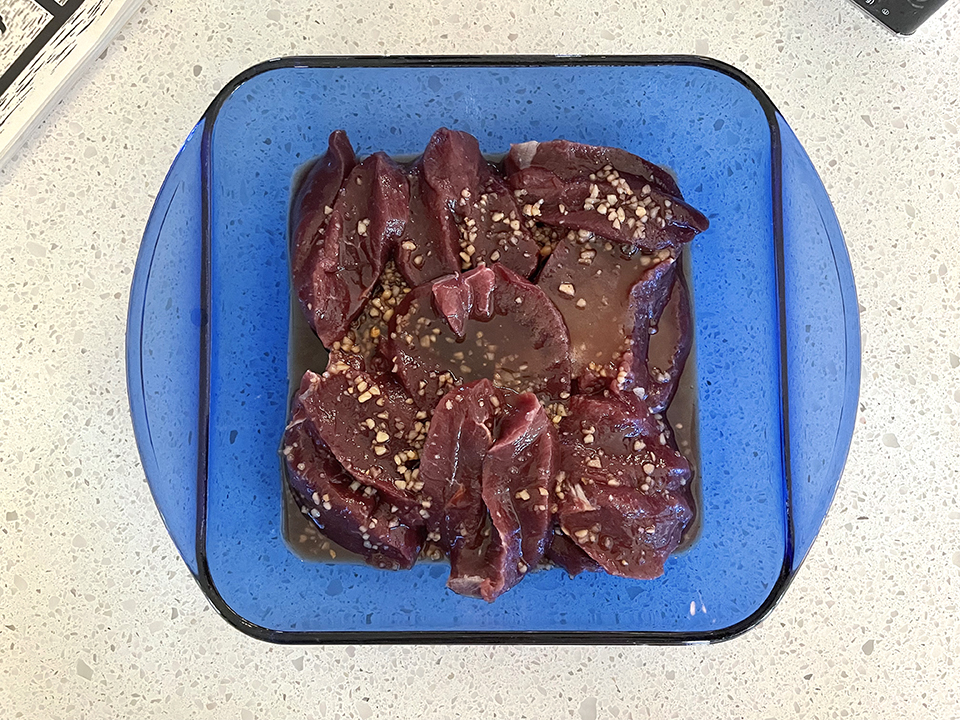 When you are ready to cook dinner, remove the meat from the fridge and set it on the counter to warm slightly. Preheat your air fryer to 400 degrees for 3 minutes, or as recommended by the air fryer's manufacturer. When the air fryer is finished preheating, place the medallions in the air fryer's basket on top of the crisper plate in a single layer. Cook the meat in batches until it reaches desired doneness. I cooked our venison for 6-7 minutes. 140 degrees internal temperature is recommended for the loin to be done.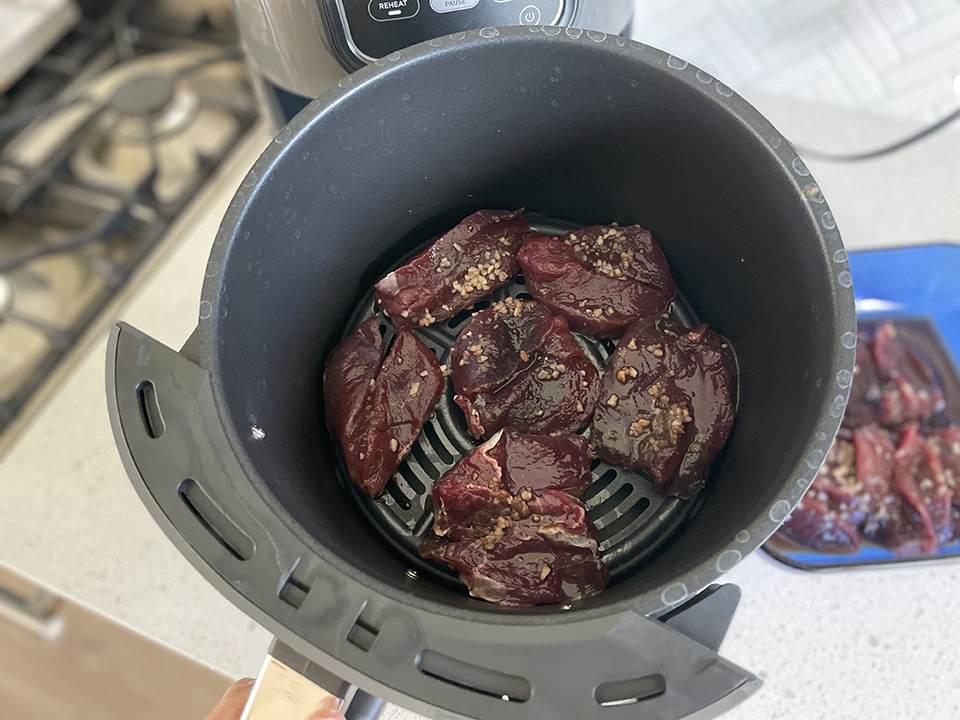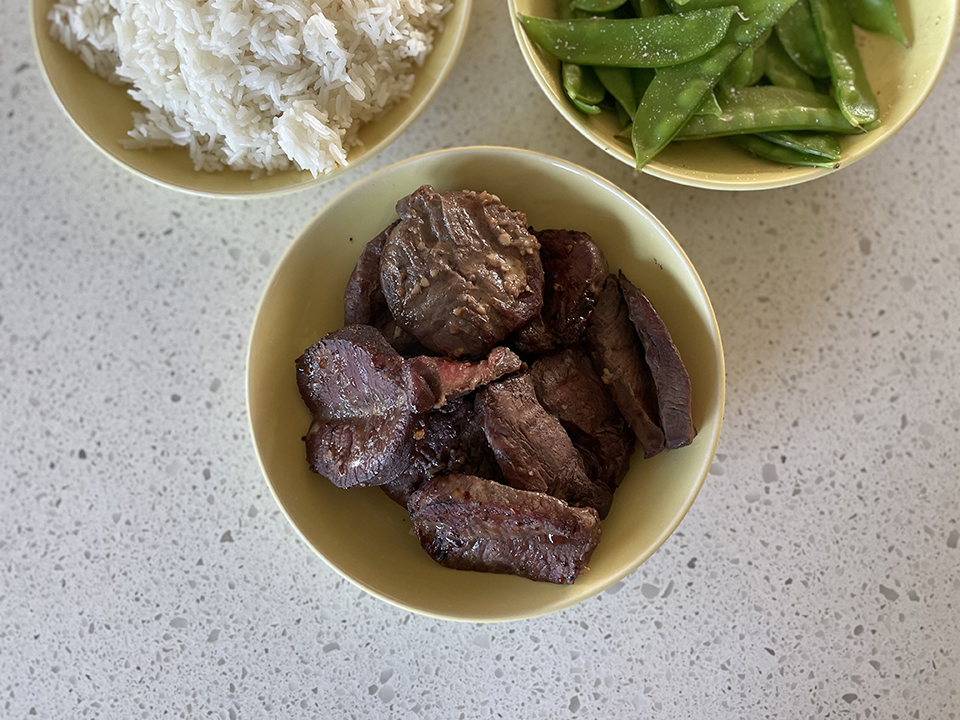 I sliced the venison and served it with white rice and snow peas, which cooked in the microwave during the time that the batches of loin were in the air fryer. This simple meal was easy to prep, cook and clean up. And, it was hit with the whole family – all ages dug in!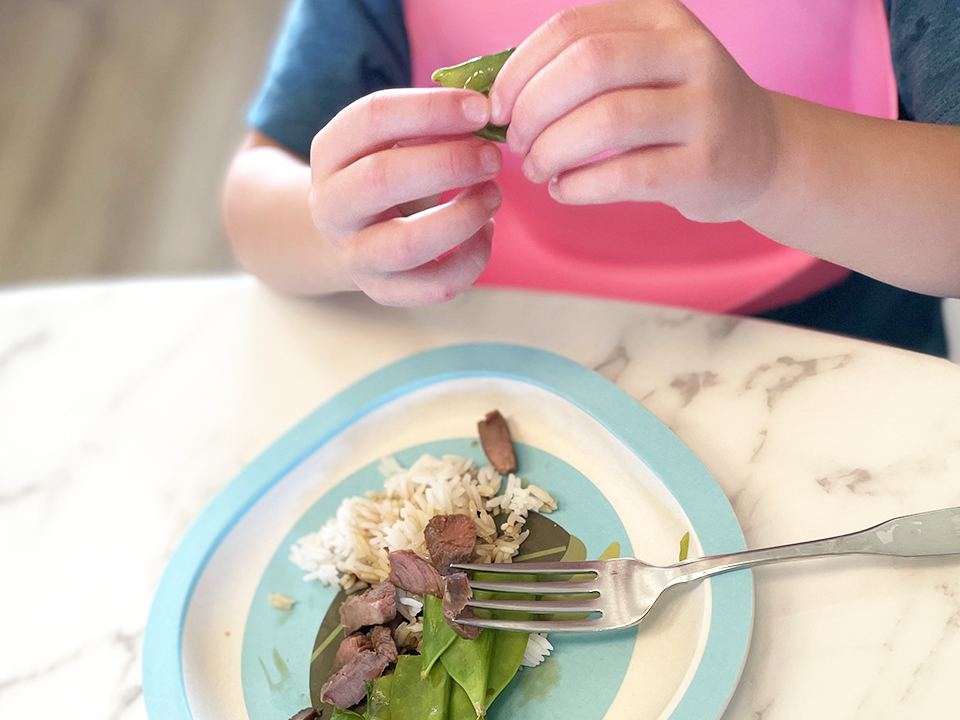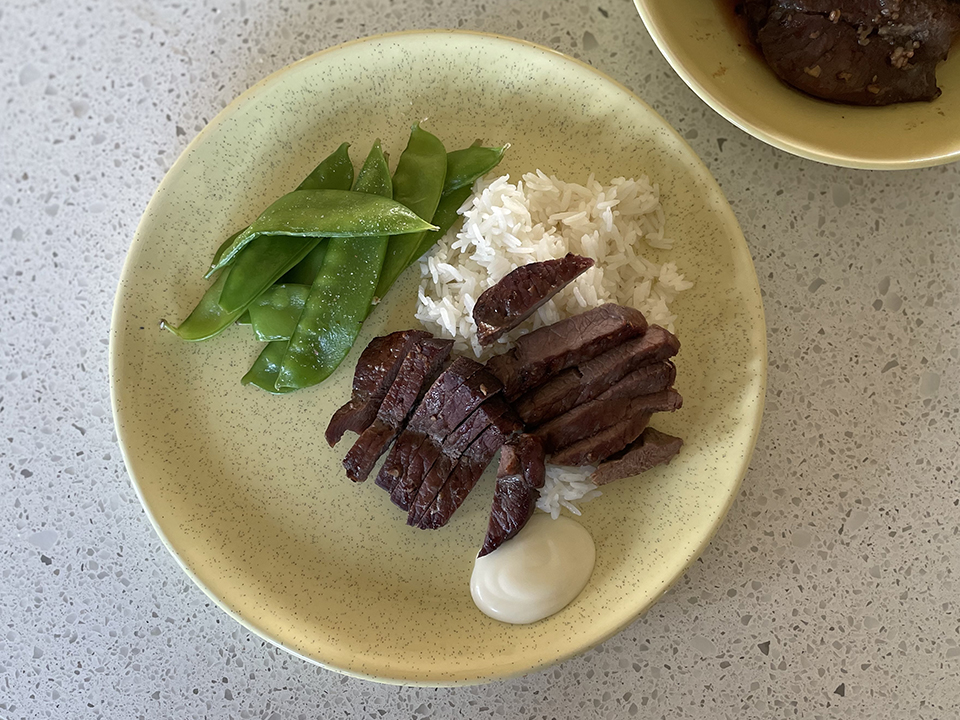 Easy Dessert Idea
Want a simple dessert to go with this easy dinner? Try our Chocolate Butterscotch Pecan Apple Slices. With inexpensive ingredients and a snappy timeline, these are a great pairing for a weekday meal.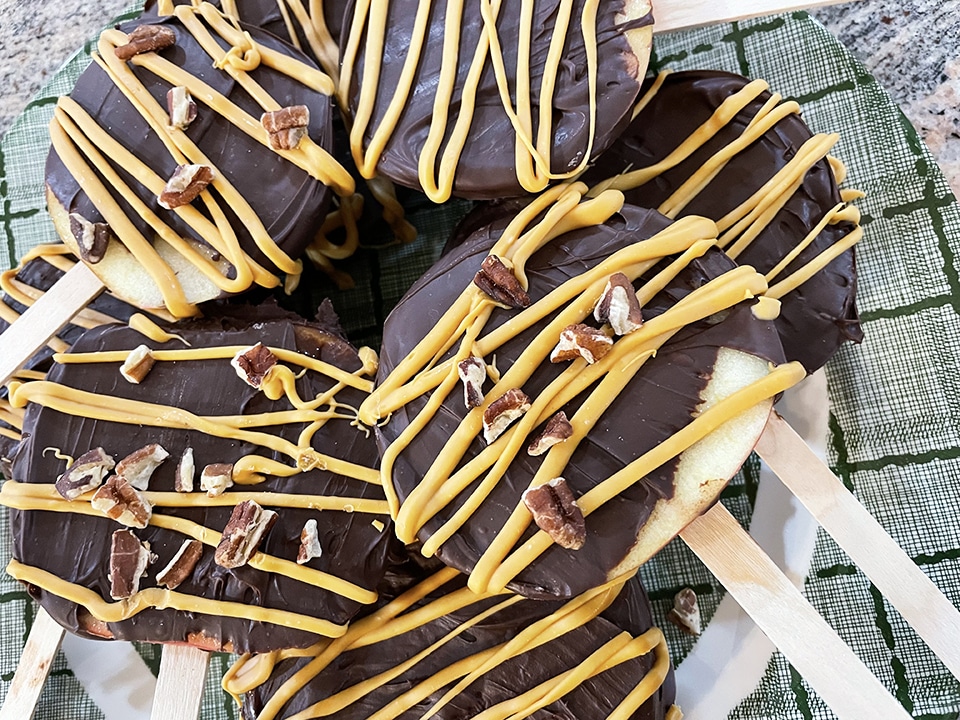 About Jackie Richardson

Jackie Baird Richardson is an interior designer, editor at The WON and avid junker. Watch for her design tips and occasional crafting ideas, bringing the outdoors indoors. View all posts by Jackie Richardson →