GTM Original Plays Important Role in New Training Course
When firearms instructor Donna Anthony mentioned to GTM Original's president Claudia Chisholm that she would be creating an online course focusing on how to train with off-body bags and purses, Chisholm thought, "Wow! She really has something here!"

Sponsored by GTM Original
Anthony owns and operates Point Blank Firearms & Self Defense Training company, a firearms academy located in Palmer, Alaska. Anthony is the Justice Director/Chief of Police for the Chickaloon Native Village and oversees the Tribal Police Department and the Tribal Court System. She has accrued more than 20 years of law enforcement and security experience, including being a police officer with the Palmer Police Department and as a deputy sheriff in Ohio. During her time with Palmer, she worked as a field training officer, and as an investigator assigned to the Alaska State Trooper Statewide Drug Task Force Unit in an undercover capacity. She also served as a case officer in several state and federal cases. Her astute career includes working with many law enforcement agencies in her state and nationwide, including the U.S. Marshals, DEA, ATF and FBI.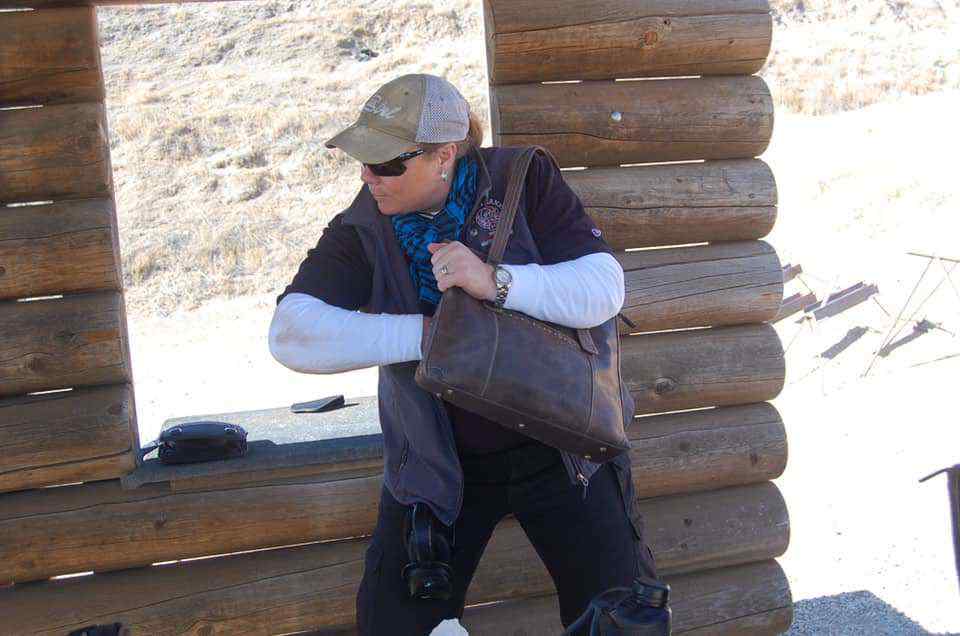 Anthony has been a featured guest lecturer and has filmed "Active Shooter in the Workplace" and two "Tactical Tuesdays" for the United State Carry Concealed Association. In addition, she has been a guest speaker for Armed Woman of America chapters. She currently sits on the board for the Woman Police of Alaska, the Alaska Police and Fire Chaplains and the Matanuska-Susitna Borough Local Emergency Planning Committee (LEPC).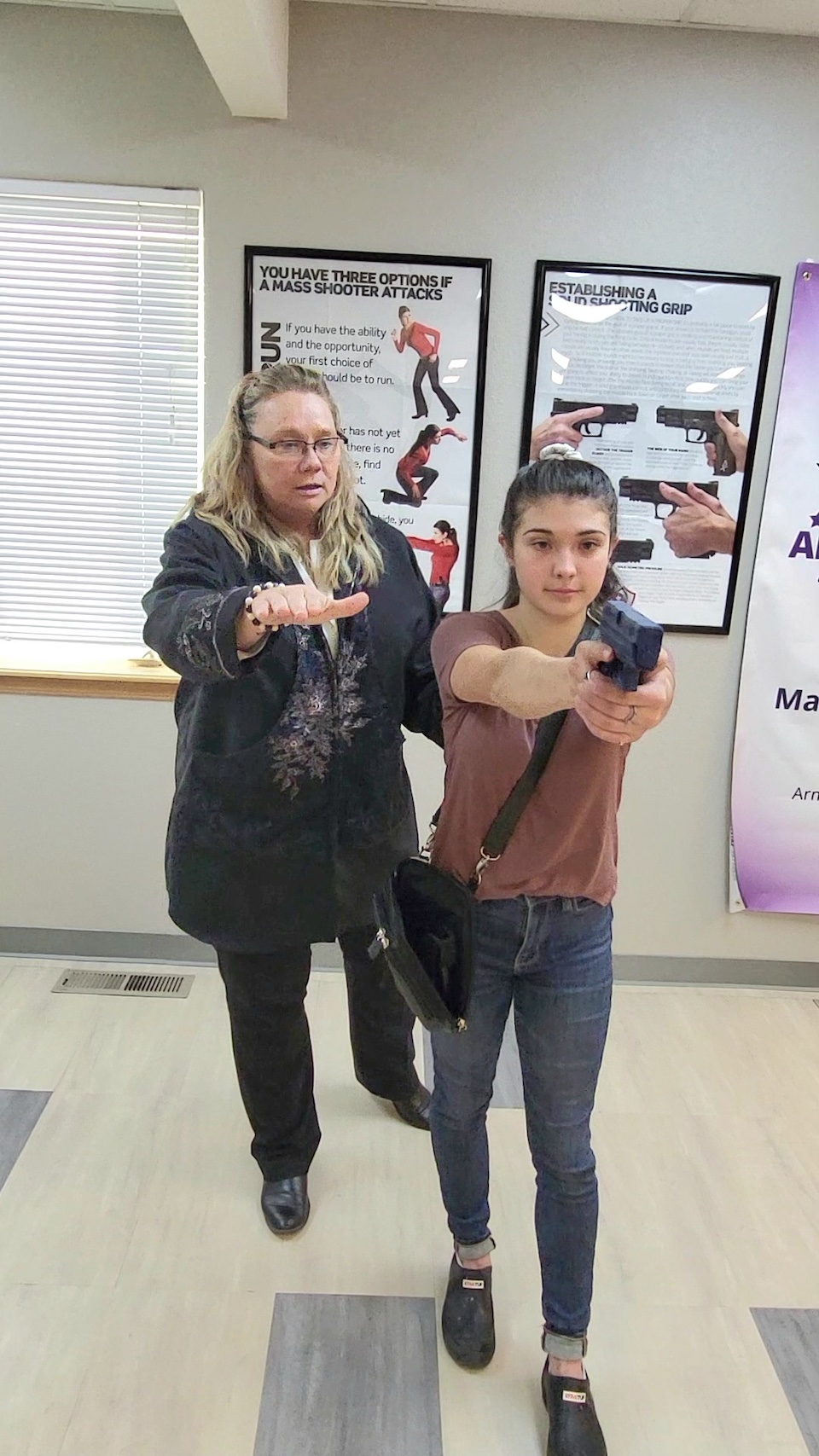 "Off-Body Purse/Bag Course"
Point Blank launched its online course called "Off-Body Purse/Bag Course" on Sept. 30, 2022. The training course, which is available to instructors and anyone who is legally allowed to own a firearm for self-defense, contains 17 lessons – including how to set up a purse or carry bag, either three- or five-step presentations, along with malfunction drills, emergency and tactical reloads and dry practice drills.
Anthony explained why she set up the course: "If you're going to carry in a purse, you need to know two things. First, you need to know how to safely draw it without muzzling yourself, and since it will take a little bit of time to make the draw, you need to have to practice situational awareness. It also depends on the style of purse you have, because you can have a three-step or a five-step draw."
Anthony selected several concealed carry purses and bags from GTM's line of products for the course. The GTM line incorporates quality, integrity, functionality, safety and a range of sizes (from clutches to tote bags and duffels). GTM's purses and bags are 100% designed and tested by women who are serious about women's protection. In addition to its core belief in the importance of personal defense, GTM – a woman-owned company – supports a vast network of dealers and women's shooting groups to ensure the proper tools and education surrounding personal defense and protection are constantly available.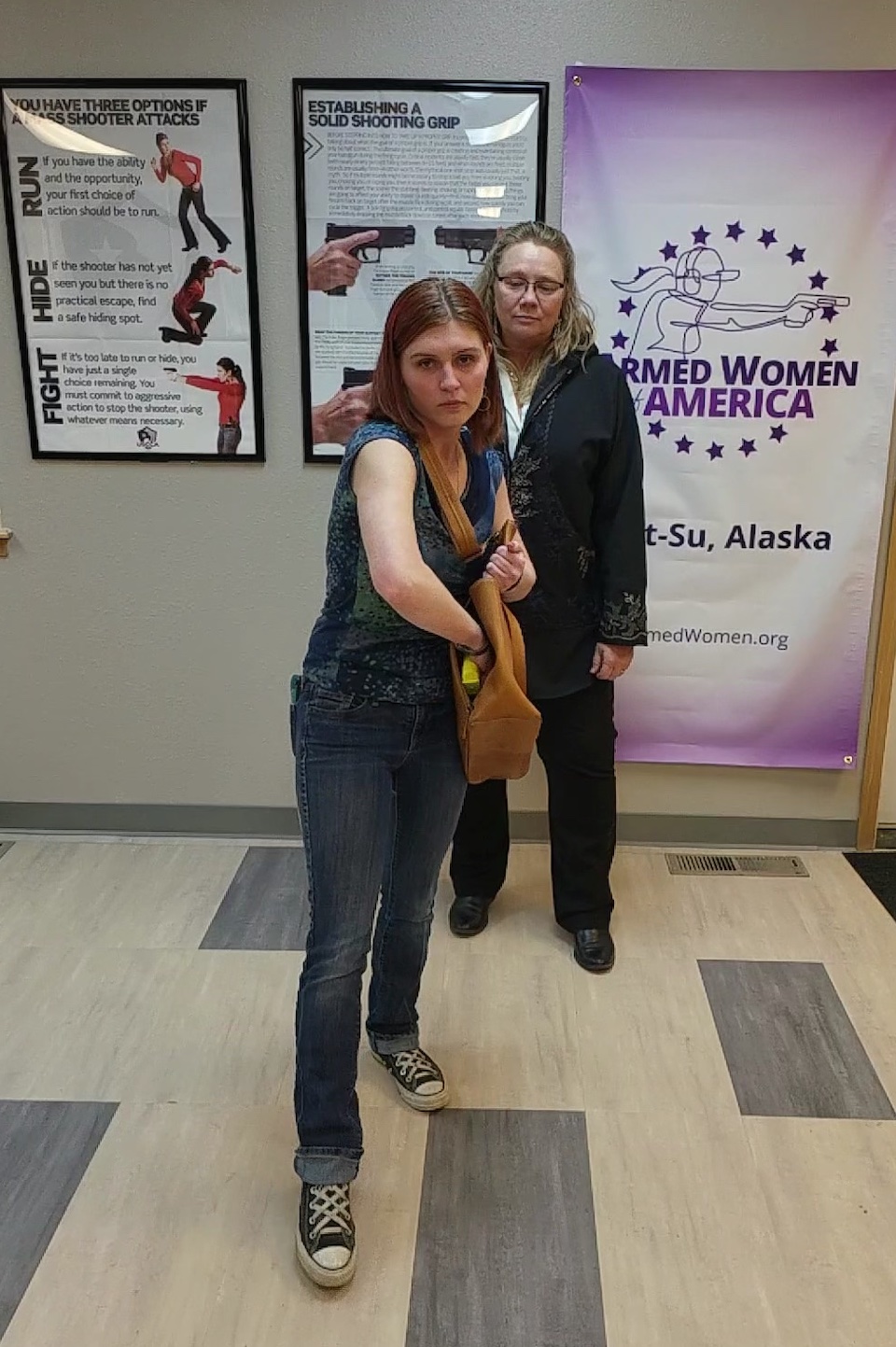 When asked why she chose this line of concealed-carry bags and purses, Anthony explained, "What I like about Claudia Chisholm, the president of GTM Original, is that she is huge on women's safety and she'll take feedback from women, and make these purses safer. For instance, she has designed the purses with straps that can't be cut. The zippers are super strong and the purses are solid. She adds a lot of safety features into her line of purses and bags, and that's why I support her."
Chisholm believes that the online learning is a massive trend, especially in the firearms industry and for retailers. She said, "For the first time, there will be online learning for a woman's protection product, by one of the most highly skilled female instructors in the industry, that could elevate and finally motivate dealers and individuals by focusing on learning these new skills at their convenience. We are honored to be featured and have earned her professional trust in this ground-breaking course." Chisholm adds that male instructors, as well as female instructors, will benefit from learning how to instruct properly for off-body carry in personal defense courses.
To sign up for the training course, see Point Blank Firearms USA's website. The course price is $99.
Learn more about GTM concealed-carry bags and purses at the GTM Original website.
About Barbara Baird

Publisher/Editor Barbara Baird is a freelance writer in hunting, shooting and outdoor markets. Her bylines are found at several top hunting and shooting publications. She also is a travel writer, and you can follow her at https://www.ozarkian.com. View all posts by Barbara Baird →