Make a Gratitude Pumpkin
I know many of you are focusing on the next big holiday, which is Halloween, but here's an idea — why not start your "gratitude pumpkin" now while the pickin's good? We began this tradition last year, when I found a scraggly old pumpkin that had some space on it for writing. I had seen this idea done before, and wanted to see what my family would add to such a canvas.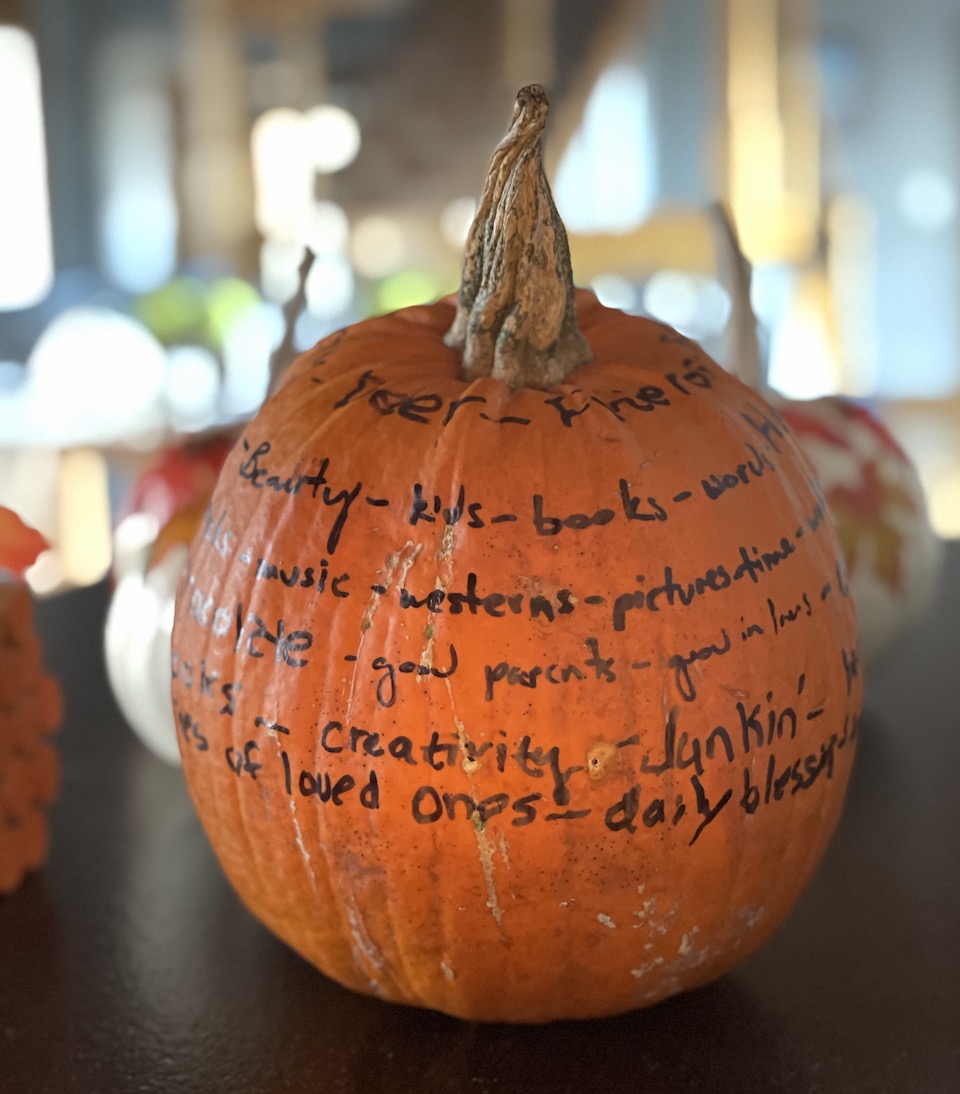 I was not disappointed. At that time, my daughter and her husband were living with us because of a major house renovation, and I also noticed sometimes words that appeared on the pumpkin sparked a conversation at dinner. "So, you like old Westerns? Which ones?" You know, gratitude pumpkins don't have to be all serious and liturgical.
So this year, I am using a lovely white pumpkin — and seriously, what's with the white pumpkin craze? Is it the most popular for modern farmhouse decor, or what? In our neck of the woods, it's downright difficult to find white pumpkins. They come at a premium price, too. But, hey, I put one on the list with my Walmart pick up, and I got one delivered, without a stem. Now, I don't know about you, but a pumpkin without a stem is like a wineglass with a broken stem, a cookie jar without a lid and you get the picture. It's not complete.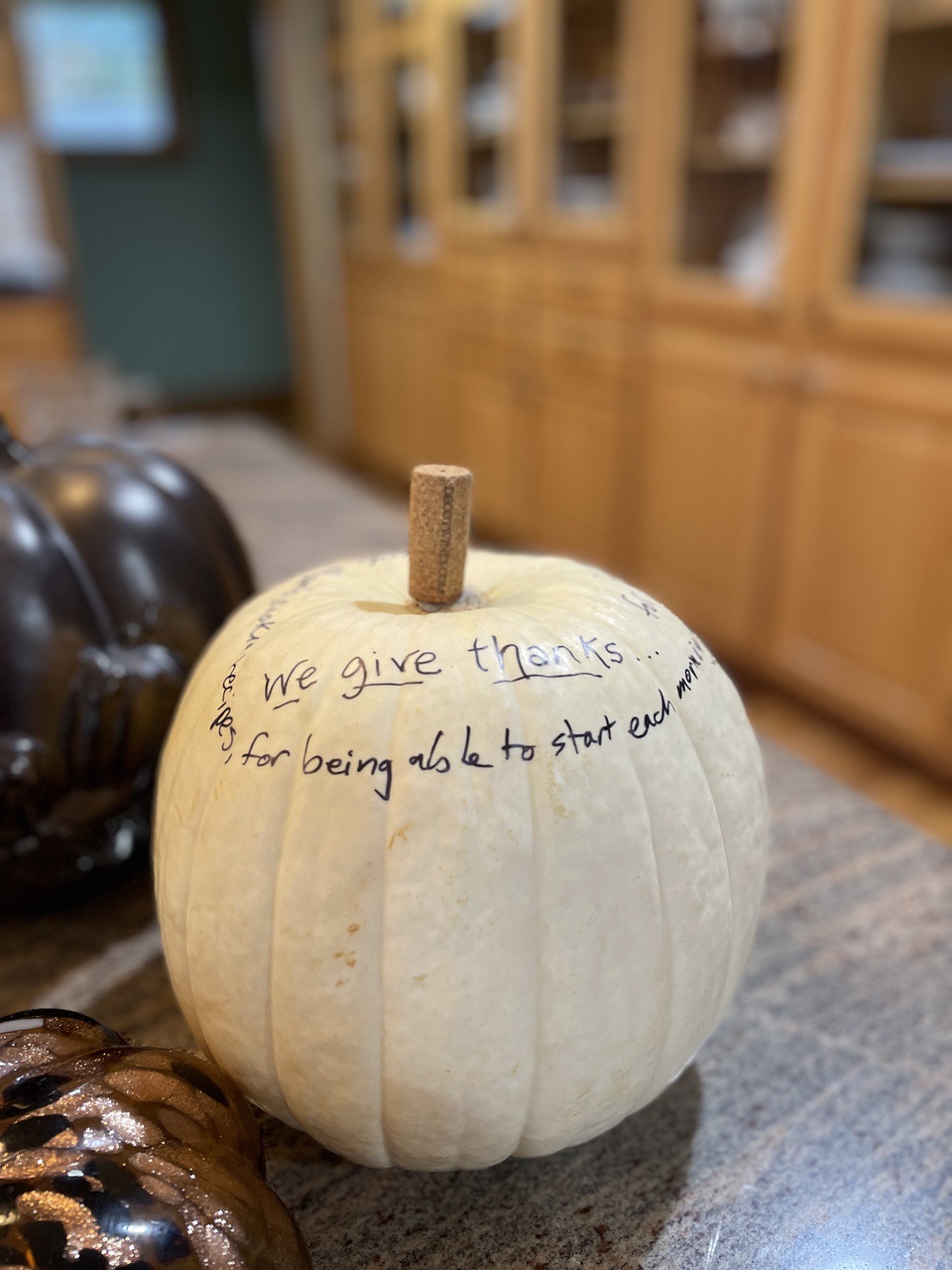 No worries, I probably just created the first Pin of its kind. I give you — a cork stem atop a real pumpkin! You can thank me later. As you know, I am all about collecting corks, and frankly, the process of collecting them is interesting as well (as in, drinking nice wines with say, a venison burgundy stew). In fact, I made this really funky cork pumpkin last year, and it's sitting in my china cabinet, next to the wine glasses as I write this post. Wouldn't this be a fun little something to concoct with a hot glue gun to take to a friend's house with a bottle of the finest wine you can afford? You could even follow the trend and paint it white!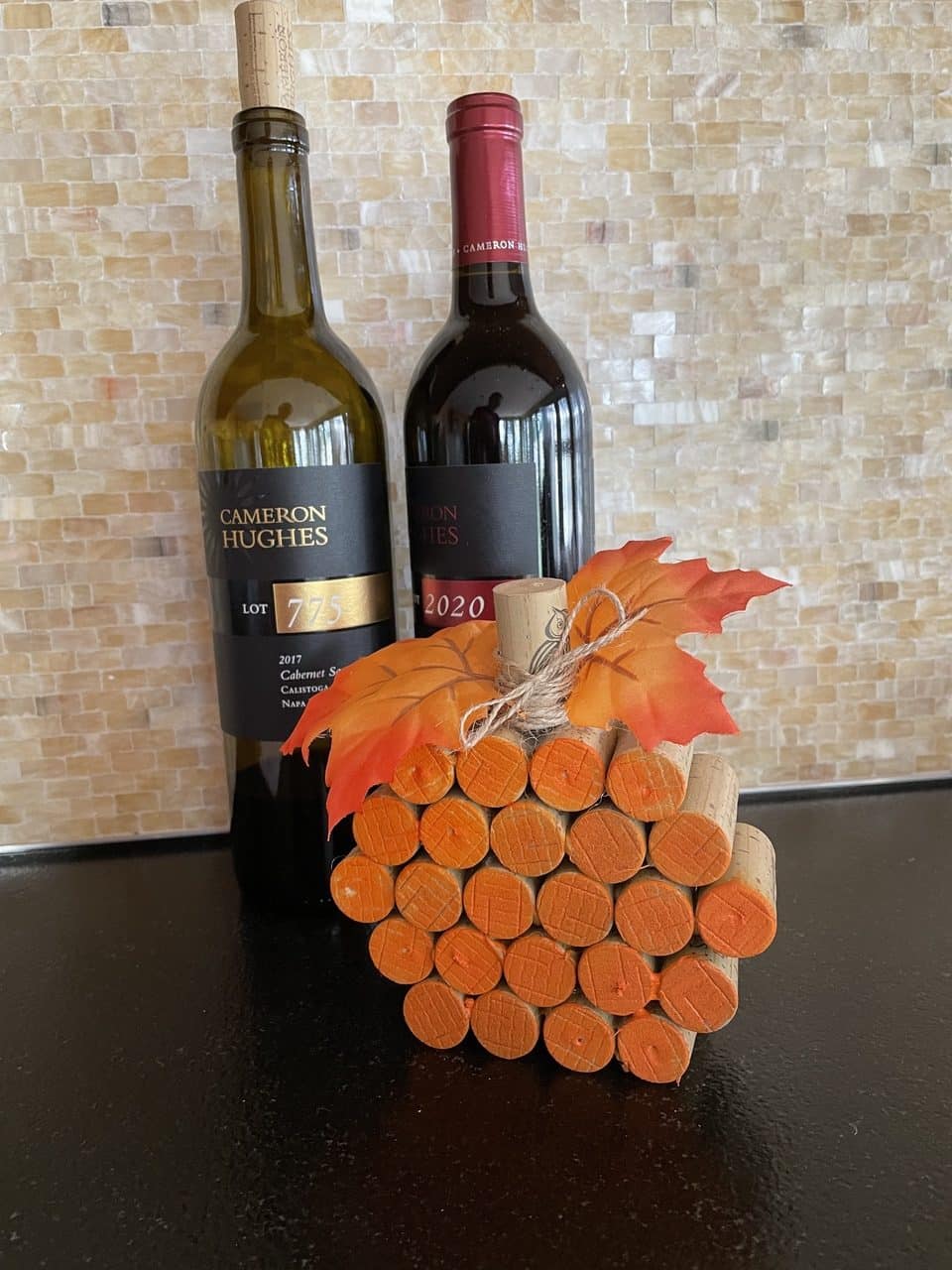 More About Blessings and the Gratitude Pumpkin
My good friend and pastor, Kenn Blanchard, recommended that I read this book, "The Prayer of Jabez," by Bruce Wilkinson. In it, Wilkinson breaks down and explains this wonderful prayer from the Old Testament (by Jabez) that asks for blessings. Yes, it's not about just thanking God for our blessings, but asking Him to bless us and then, watching for it to happen, and believe me, folks, it happens. A request delivers blessings that you couldn't even have imagined.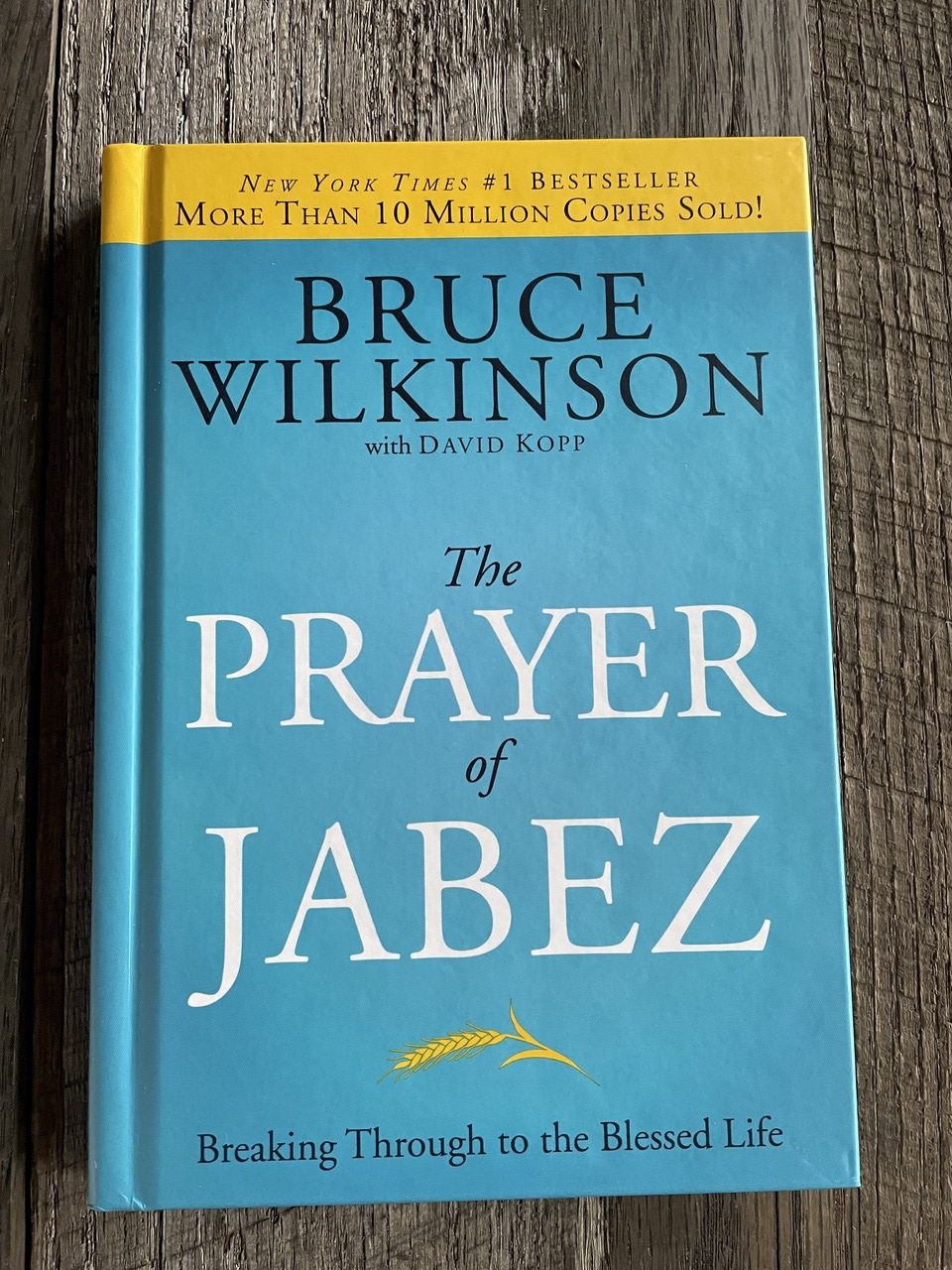 So, if you don't want to write the "Hobby Lobby" version of "Faith, Family and Friends" (which I did, by the way, because that really just covers it, doesn't it?), you might just ask the good Lord to bless you and note what comes your way. Put it on the gratitude pumpkin, and when you walk by it, take note of what you and others are thankful for in your lives. We're going to include the gratitude pumpkin in our centerpiece for the family table this year at Thanksgiving. Who knows what else will appear, especially since we have kids from two to 66 contributing?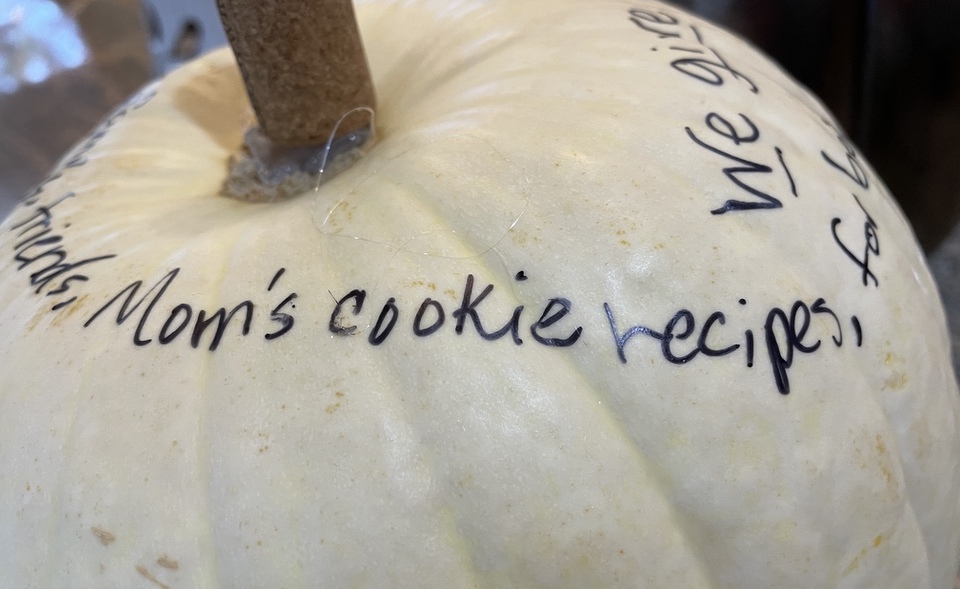 About Barbara Baird

Publisher/Editor Barbara Baird is a freelance writer in hunting, shooting and outdoor markets. Her bylines are found at several top hunting and shooting publications. She also is a travel writer, and you can follow her at https://www.ozarkian.com. View all posts by Barbara Baird →