SilencerCo's Unobtrusive Osprey 2.0
During my recent visit to Gunsite Academy, I had the opportunity to try a variety of silencers from SilencerCo. As a complete newcomer to silencers, it was a fantastic way to learn more about them. I had also been reading about the newly released Osprey 2.0 and felt curious about it in particular. I have to admit, my first reaction was that a round barrel should have a round silencer attached to it. How is one in the shape of a polygon supposed to work, look and feel?

Sponsored by SilencerCo
How It Works
The Osprey 2.0 can be utilized on a variety of calibers. SilencerCo has provided an excellent fit and compatibility chart with very clear information for users.
SilencerCo also states that the Osprey 2.0 can be used as typical "dry" but also as "wet" by inserting a very small amount of water or "wire-pulling gel" to temporarily make it even quieter.
I don't know about you but I'm always looking for easier and faster ways to attach gun parts. A simple push button on the Osprey 2.0 makes it fast to attach and to remove. It also improves the ability to put it in the same position on the gun every time. When you install it, you simply press and hold the button and turn it to where you want it. Then every time after that when you put it back on it will return to the same position.
How It Looks
The Osprey 2.0 looks different than a round silencer, yes, but it sits low on the gun and doesn't obstruct your view of your sights. If you struggle with the idea of the different shape, don't let that prevent you from trying it. You'll get past those thoughts as soon as you shoot it.
How It Feels
You'll get past those thoughts about the odd shape right away because it feels amazing. No weight distribution issues and no noticeable weight at all because it is so lightweight.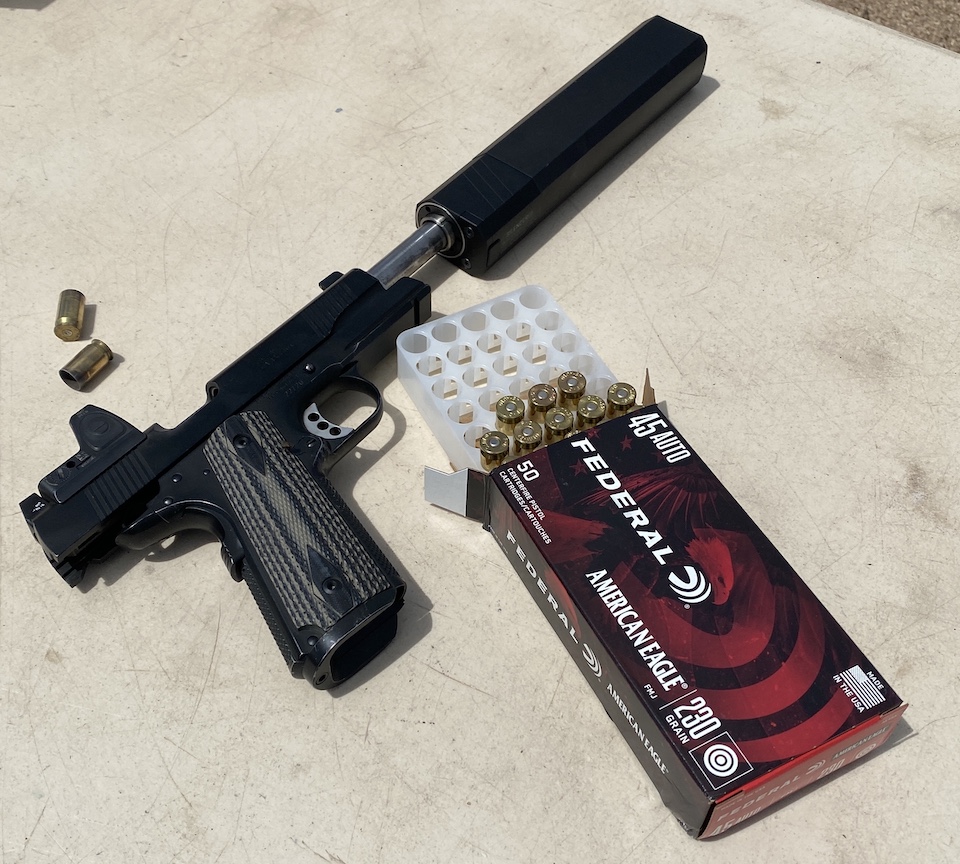 I shot a .45 caliber handgun for the first time at this event, a caliber I had always been a bit intimidated to try one because of my petite hands, but I decided now was the time especially with the installed silencer. It didn't have the heavy recoil that I anticipated and the Osprey 2.0 made the experience even better as it muffled the loud noise I expected. I was surprised at how much I enjoyed shooting the gun.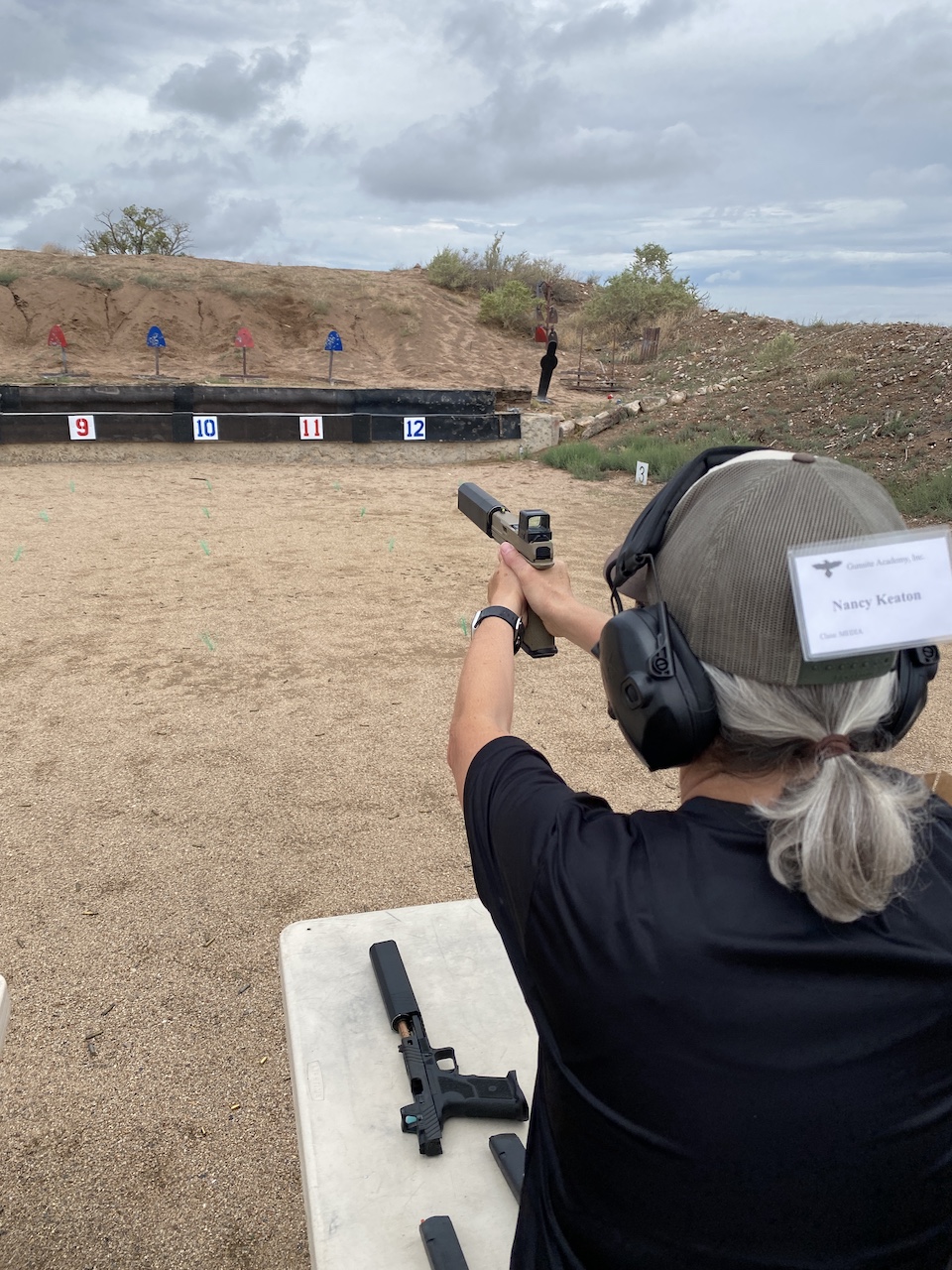 All I had to think about when shooting the various handguns were the usual things like grip and sight alignment, as if the silencer wasn't even on the guns. It was simply that unobtrusive and lightweight.
The Osprey 2.0 for 9mm weighs 8.8 oz and is 6.90 inches long.
The Osprey 2.0 for 45 weighs 9.2 oz and is 7.9 inches long.
Both are 1.30 X 1.75" in diameter and come with pistons and a fixed barrel spacer.
MSRP is $840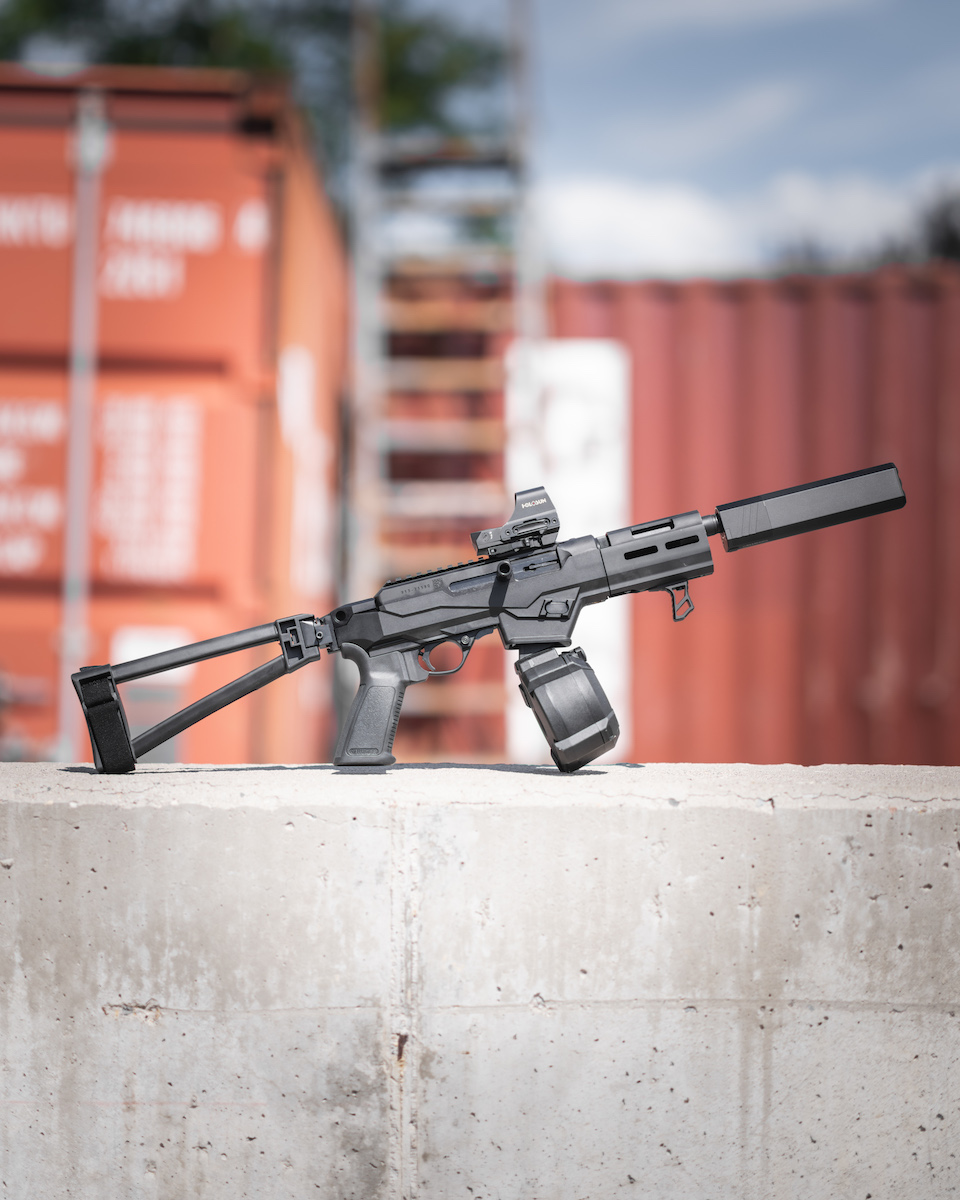 Learn more about the Osprey 2.0.
About Nancy Keaton

Nancy Keaton is a retired college administrator, president of her local gun club, competitive shooter and freelance writer whose work has appeared in A Girl and A Gun Women's Shooting League, "American Shooting Journal," "American Concealed," "Northwest Meetings + Events," and other publications. She enjoys writing about a wide variety of topics and interviewing ordinary people doing amazing things. To see a compilation of her writing, check out https://nancykeaton.contently.com. View all posts by Nancy Keaton →