Buying a Purse for Your 2A Woman in Your Life
All right guys, apparently I have your attention. It's that time of year when you're in a panic searching for a perfect gift for that 2A woman in your life. Perhaps in the past you failed, buying her a grease screen for a frying pan or a keychain with a quarter mounted in it. Now is your chance to right your wrong and find an awesome present for your girlfriend, wife, significant other, mom or anyone else. Let me walk you through finding a GTM Original concealed carry purse your 2A woman will love.

Sponsored by GTM Original
The Research
Begin by doing a little research. Pay attention to the style of purse she currently carries. Maybe even do a little digging in her closet or wherever she keeps her purses. Consider the following when you find them:
What size are her purses?
Does she like a particular color scheme? Earth tones, bright colors or even some bling?
What type of closures do her current purses have? Are they open top or do they zip shut?
Does she carry a wallet or use one built in her purse?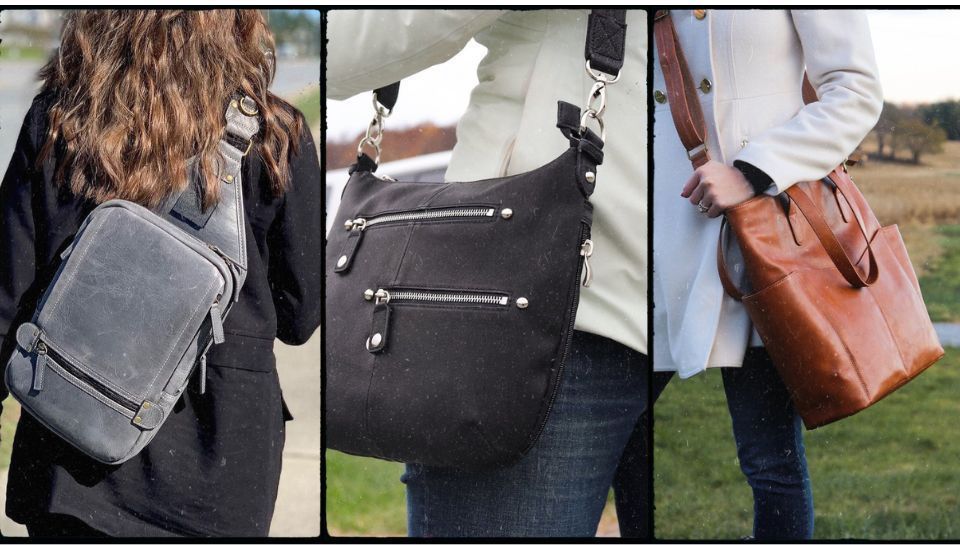 The Firearm
She's a 2A woman, what is her concealed carry firearm of choice? Does she have more than one? GTM Original shares the size of the gun compartment in the purse descriptions on the website, as well as a list of the handguns used for testing. We also have a previous article "Measuring Your Handgun for the Perfect GTM Purse Fit" for more information on finding a purse to fit the handgun. Make sure you find the right size, or you may be purchasing a new pistol down the road.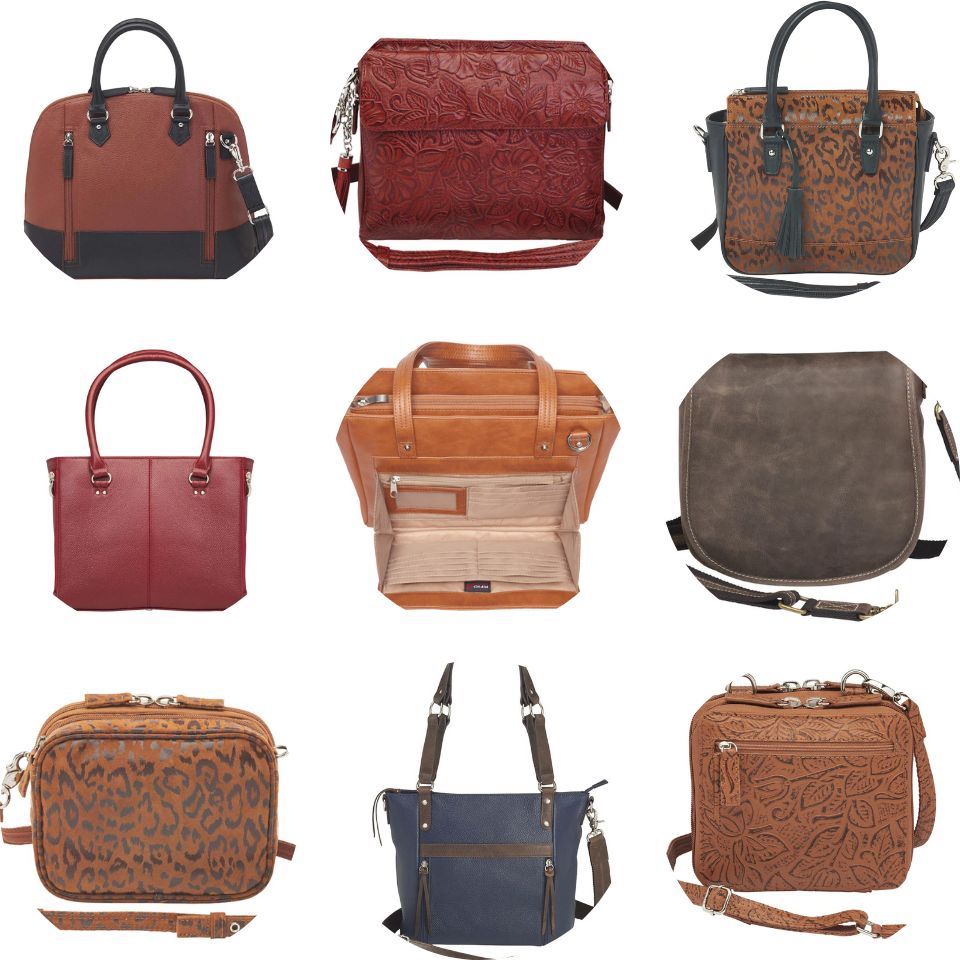 The Hints
Think back … has she ever dropped a hint such as this one: "I wish I had a larger (smaller) purse." Did she ever point out a handbag someone else was carrying and compliment it? Does she have a photo of a GTM Original taped to the refrigerator door? (That's a HUGE hint!) You may even want to ask her friends. She's probably mentioned her wish list to them.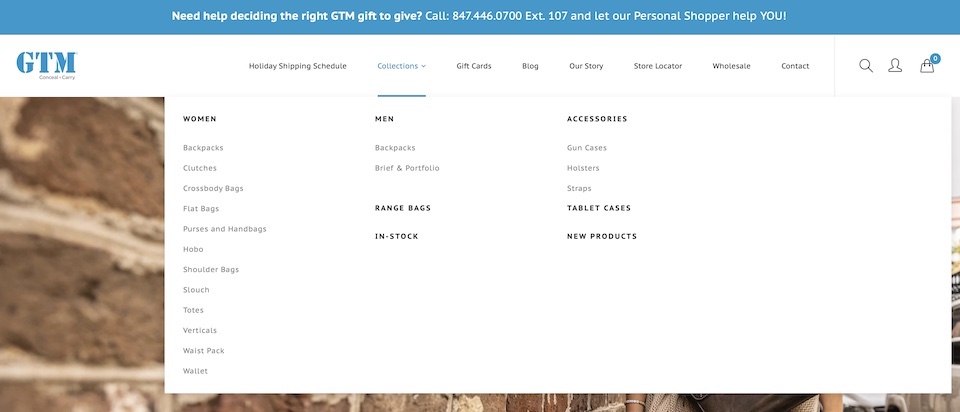 Shopping
GTM Original's website contains a dropdown menu where you can shop by collection. I've also looked for a specific color by adding it into the search bar. However, if you would rather see the concealed carry purses in person, just put your location (or city) in the store locater dropdown and find one near you. Finally, if you look at the top of the website, GTM offers even offers a personal shopper to help you find that perfect purse for you 2A woman.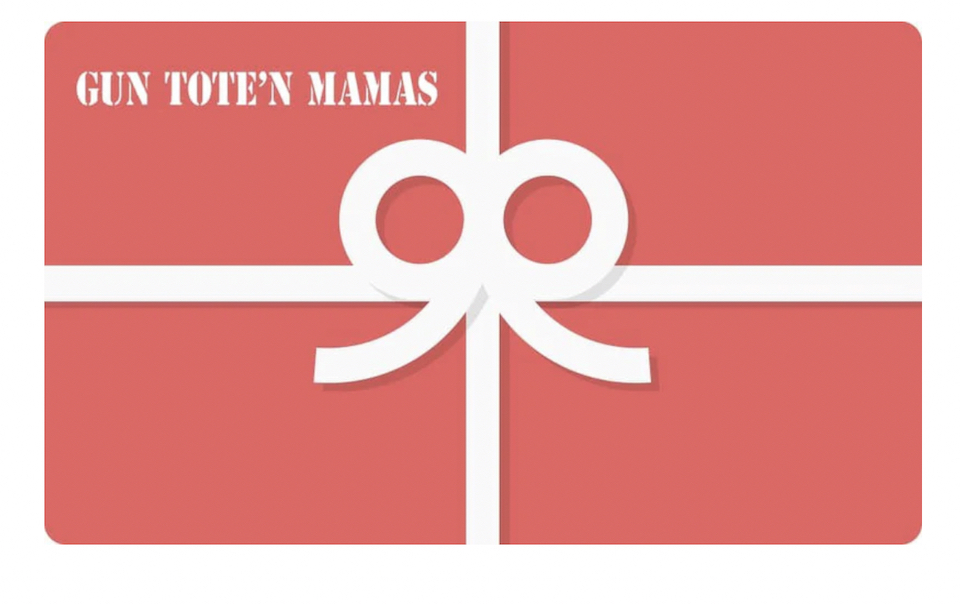 Other Options
If all else fails, and you're just not comfortable buying a purse for your 2A woman, consider a gift card. GTM offers them onsite in a few different styles. Purchase one, place it inside a card and let her choose her own.
Regardless of what GTM product you choose, know that you are purchasing the best concealed carry purse available. Her life, as well as those she may have to protect, is worth it.
Get started shopping today at GTM Original.
About Michelle Cerino

Michelle Cerino, aka Princess Gunslinger, first entered the firearms industry in 2011 as co-owner, president and trainer at a national training company. She immediately began competing in both 3-Gun and NRA Action Pistol, becoming a sponsored shooter. Michelle is currently a columnist and Managing Editor of Women's Outdoor News, as well as owner of Pervenio LLC. She also manages social media for Vera Koo and GTM Original. Michelle encourages others to step out of the comforts of home and explore. View all posts by Michelle Cerino →