Gal Gab: 6 Questions for Julie Park
In this installment of our Gal Gab series, a frequent-contributor to The WON, Julie Park, answers our six standard questions. Julie is the founder of SDG Firearms Training LLC, a Colorado-based company dedicated to giving NRA-certified quality pistol instruction in a "fun, safe, supportive and non-intimidating" environment. While Julie instructs men and women on the range, she also is active in her local A Girl and A Gun chapter, and is a wife and mom (of 5!) and runs a homeschool program for 125 kids.
From her bio on our website:
Julie Park was born in South Korea and raised in Canada. An attempted break-in transformed this stay-at-home, unassuming woman into a pistol-packin' mama serious about the safety of herself and her loved ones. She is a certified NRA pistol instructor and Chief Range Safety Officer, and has been teaching and training women (and men!) just like her for the past several years. She has been a chapter and state leader in women's shooting organizations and an instructor at her local range. She loves discovering new guns and products for women and sharing her passion with others. If she's not shooting and training, she is homeschooling her kids, enjoying travels and connecting with her favorite books and people.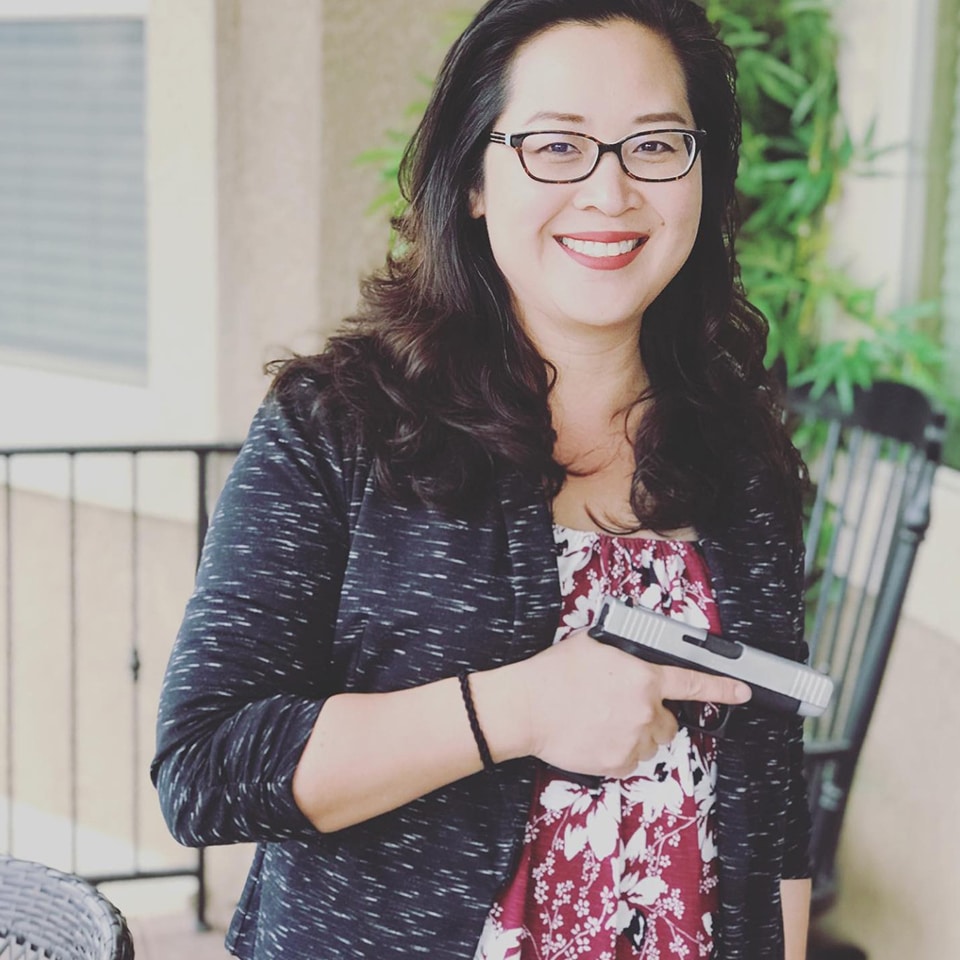 Read on to find out more about this busy lady, and her hilarious response to how she'd fend off a giant.
Getting to Know Julie Park
1. Describe a typical day in your work life:
Each day of my week looks different, but most days start out with spiritual refreshment and Bible study. If I'm not homeschooling two of my five kids, I'm busy running my homeschool program for 125 kids three days a week. That means a lot of administrative duties, studying and preparation for my classes. I fill my other days with facilitating one of four A Girl and A Gun chapter meetings. I read, eat out with friends or maybe binge-watch an action series in my spare time!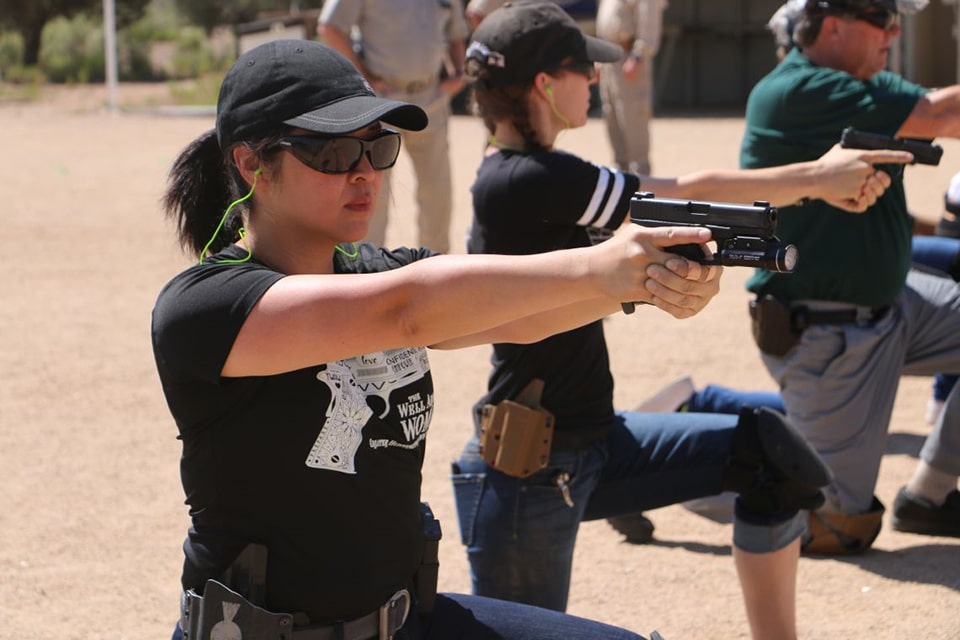 2. #1 piece of advice you would give other females who want to break into the industry?
Be real. Be honest. Be confident that you have something to share, but be humble and teachable. You don't have to be the best shot in the room. You just have to be the best example of someone just like them who is working hard to be better. Don't let imposter syndrome get to you. People need to see someone who isn't perfect, but who values training and celebrates progress.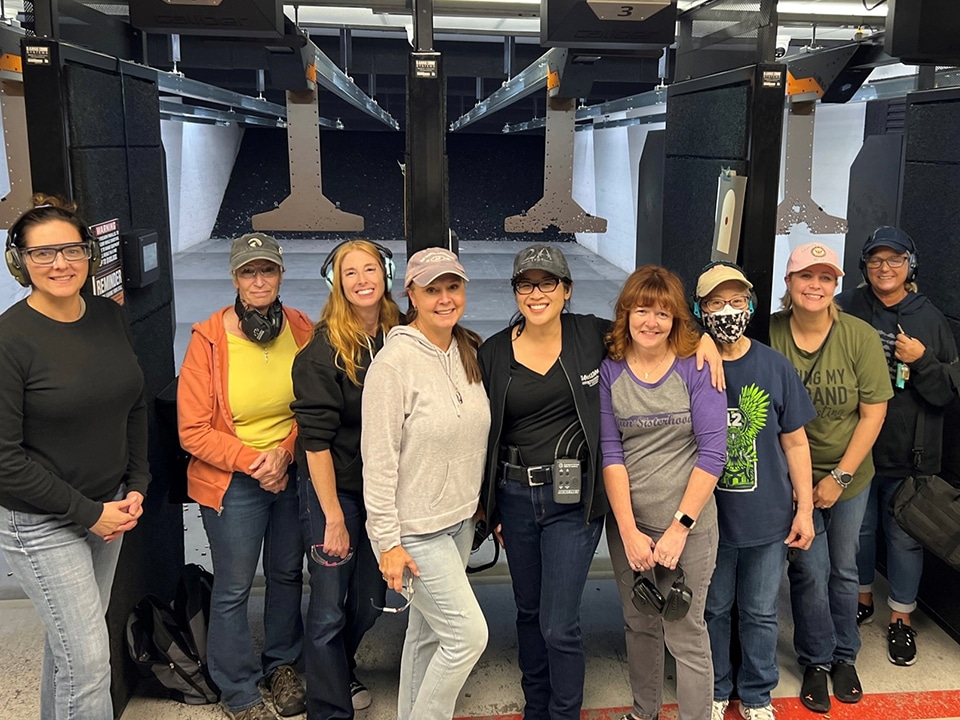 3. What motivates you?
The determined look in a young mother's face who is nervous about shooting but takes her mama bear instincts seriously. The smile flashing across her face after her shots hit center mass with accuracy. The confidence that exudes after my student realizes that she's doing better than she did last week. The excitement that electrifies the group when they pass that difficult qual we've been working on. All of that makes it worthwhile.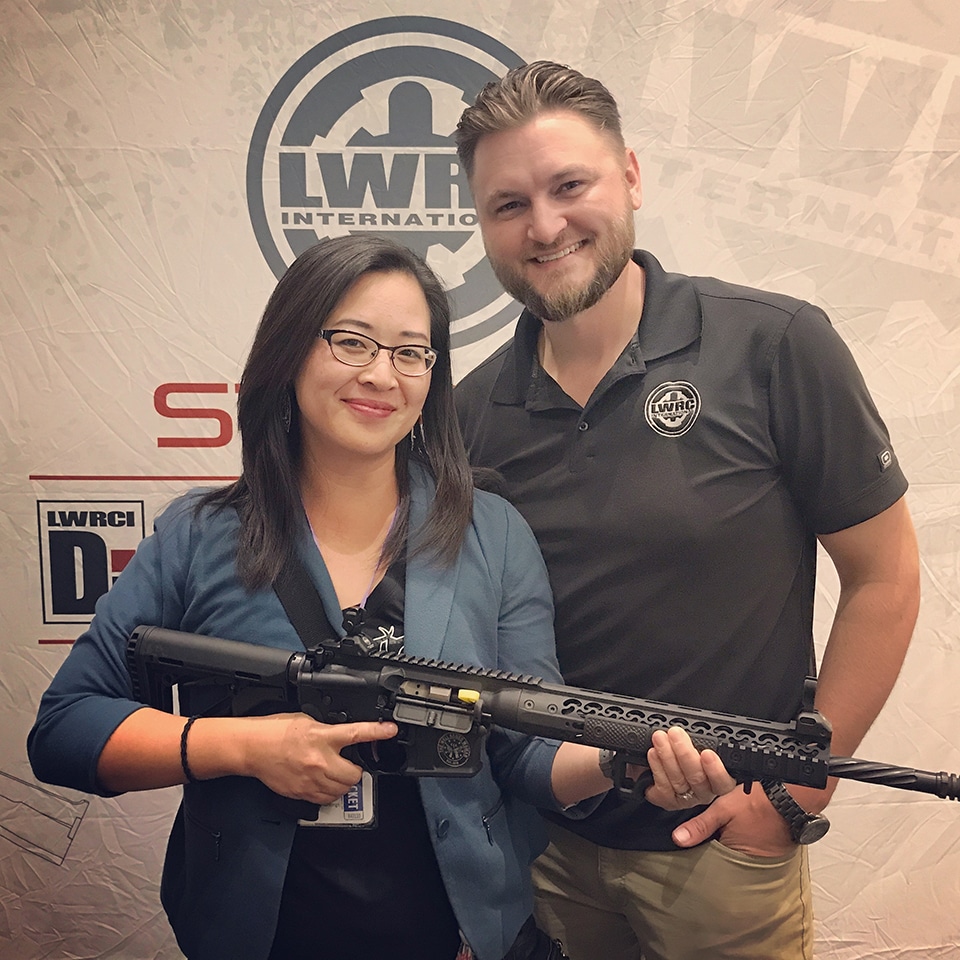 4. Most unexpected thing you've learned, while working in this industry?
When you create a culture of celebration and support, you reduce cattiness and pettiness. My gun gal group has the least amount of drama out of most of my ladies-only groups.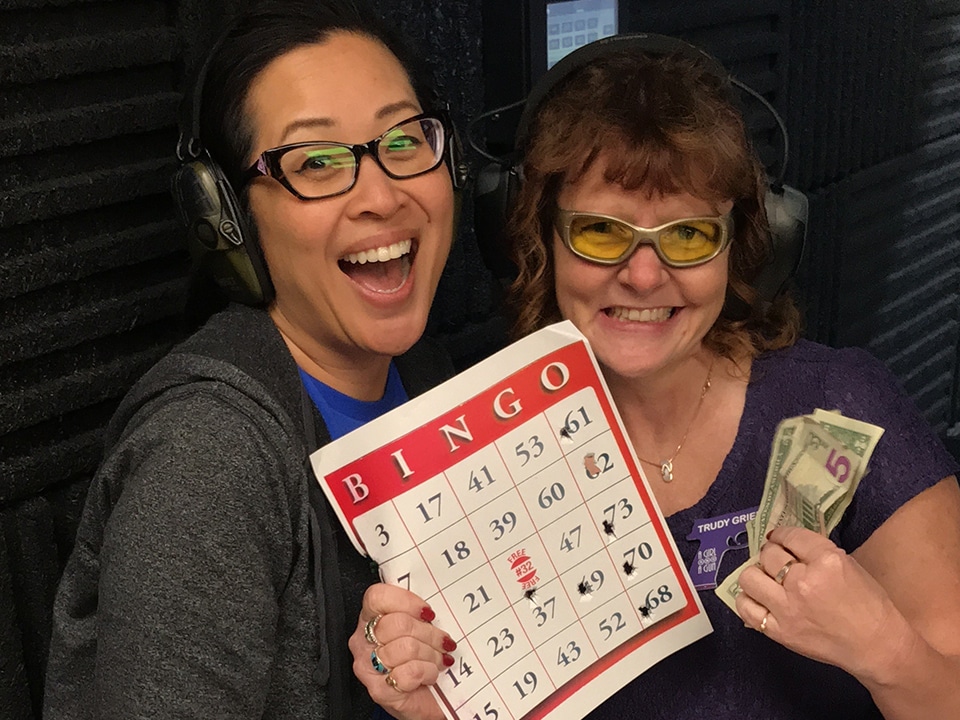 5. Favorite product in the outdoor or shooting market right now?
I have to say I love my AXIL ear pro! Goodbye dents on the side of my face and squeezing headaches.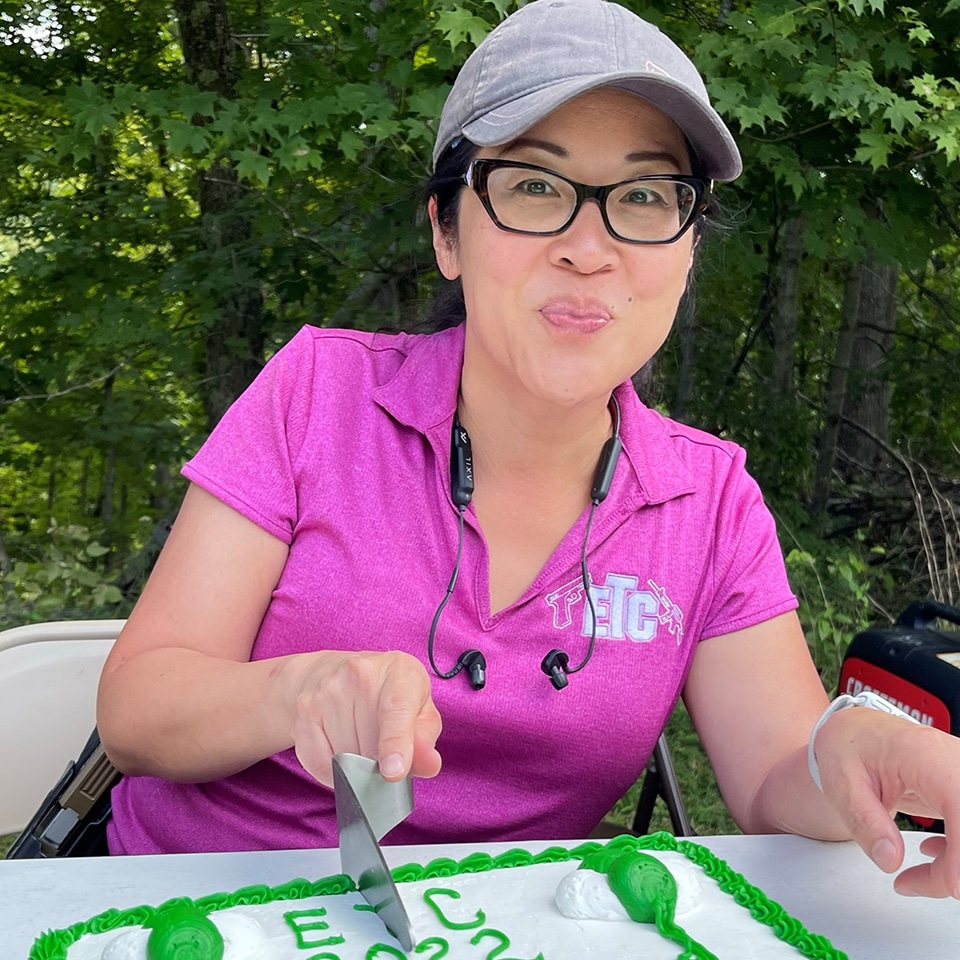 6. Let's have some fun … what weapon would you use to battle a giant?
Definitely a child-birth simulator device. Once that giant realizes that women can endure this level of pain, it's game over. He'll drop his sword and run the other way.
Follow Julie Park
Be sure to give Julie a follow on Instagram / Facebook. She posts fantastic photos from her training and AGAG events, which are sure to inspire every woman to keep practicing her shots!
About Jackie Richardson

Jackie Baird Richardson is an interior designer, editor at The WON and avid junker. Watch for her design tips and occasional crafting ideas, bringing the outdoors indoors. View all posts by Jackie Richardson →