Syren's Julia and Her Debut at Sporting Clays
The past year was tough. Both of my parents died within a few days of each in the summer of 2021. It fell upon me to write their obituaries. As a result, it became evident to me about the importance of living (as my little sister says) "between the dash." You know, it's the dash you see in obituaries located between a birthday and a death date – all the things that people accomplish and become during that space, their lives here on earth. As part of living between the dash, I decided that there is one skill I want to improve in the near future: sporting clays shooting. Fortunately, for me, I can do this feat in relative proximity to my home here in the Ozarks of Missouri, and even more fortunate, I purchased a wonderful shotgun – the Syren Julia Sporting.

Sponsored by Syren USA
I bought the Julia, after much thought – especially about the price. I wanted to buy a legacy gun, too, one that I can pass on to my daughter and she can give to her daughter. The Julia seemed to be the perfect choice, and I can tell you that after her debut last weekend on a sporting clays range down at Rockbridge Trout and Game Ranch, she made that quite obvious.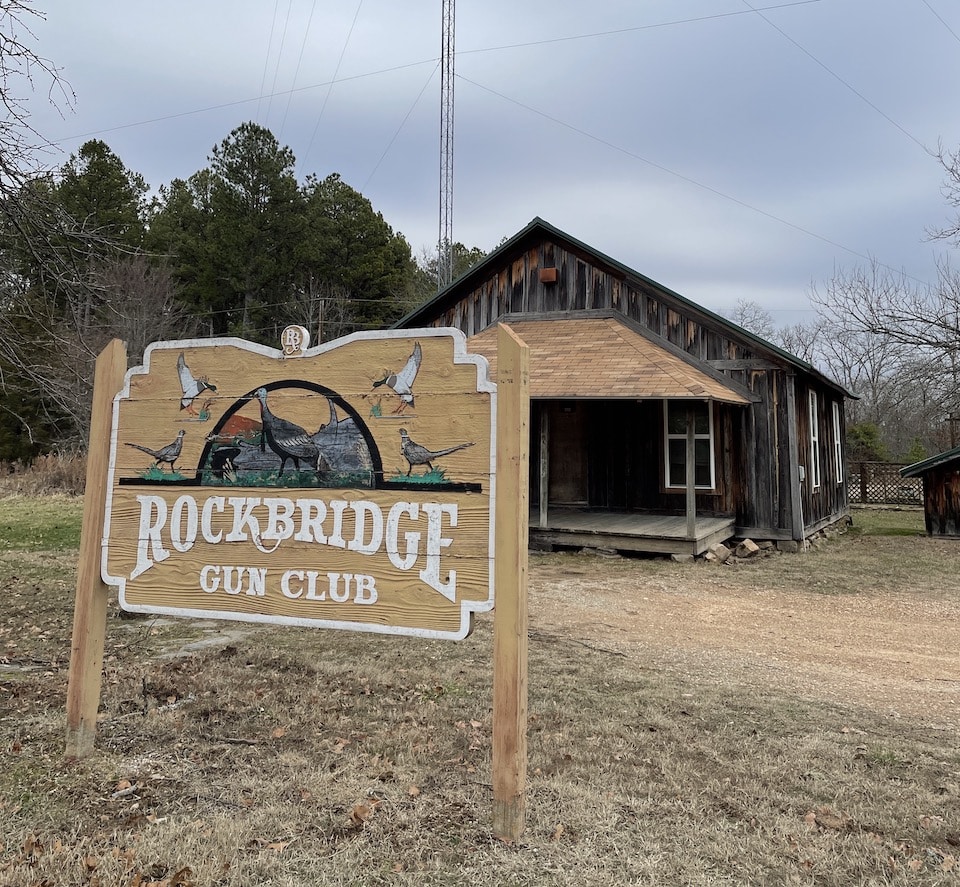 Syren's Julia
Available in 12 and 20 gauge, I opted for the 12, which weights 7 pounds, 15 ounces, with the standard stock and 8 pounds, 4 ounces with the adjustable comb option. Mine is the standard, and fits me wonderfully. This Julia touts a 30-inch barrel, 2-3/4-inch chamber, a rounded fore-end and ventilated center rib. The rib height is 6mm.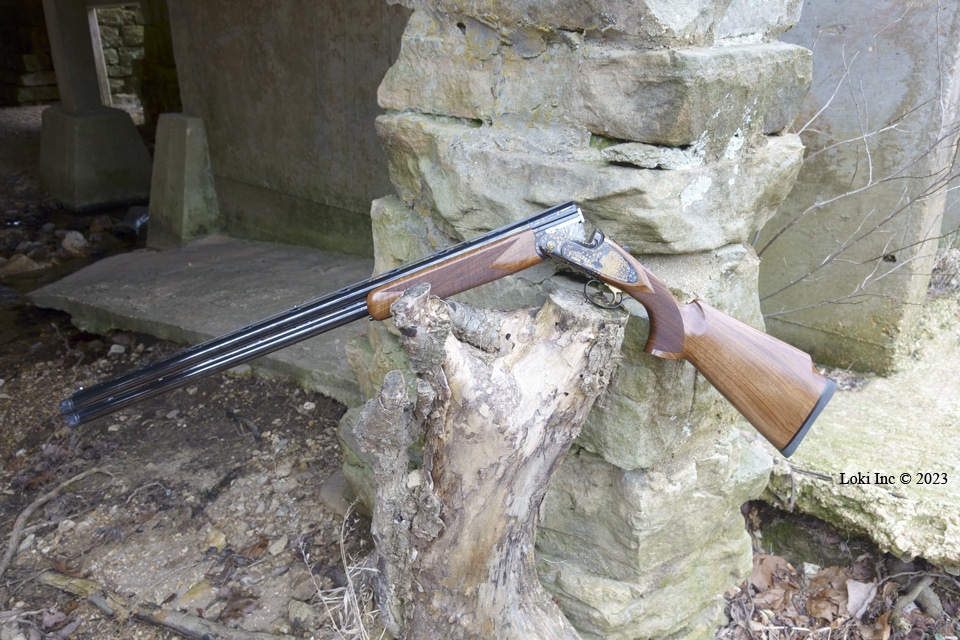 All of Caesar Guerini's wonderful design components have been incorporated into this gun, designed for a woman's body.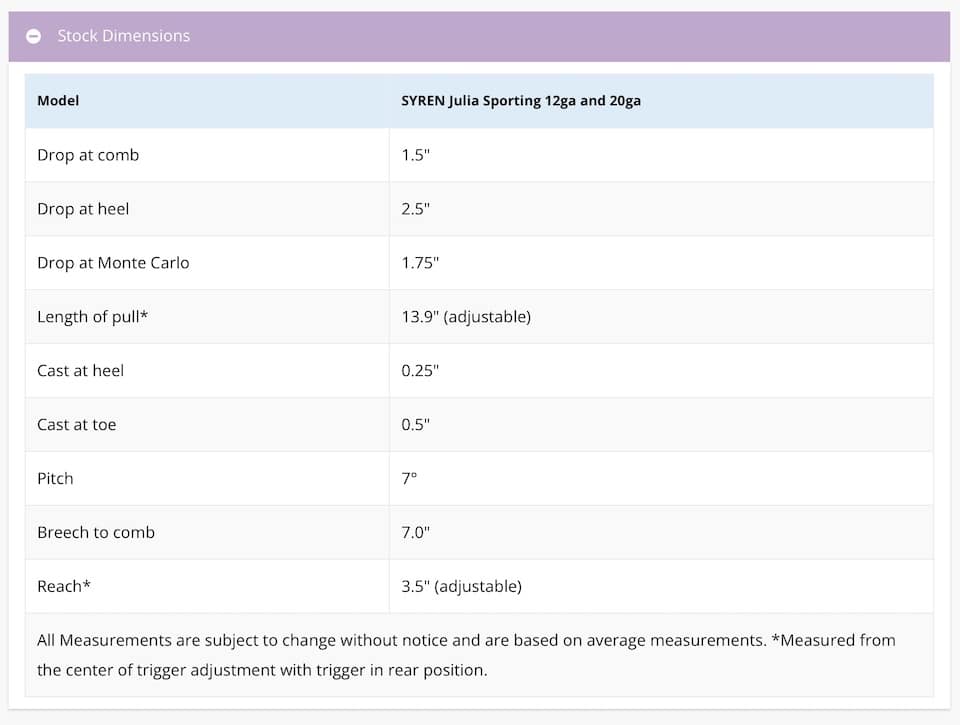 The beauty of the fit for a female lies in the stock dimensions and the length of pull.
Right from the first, I felt that this gun would be my advocate on the course, and not fight me. I have fought with shotguns that don't fit and the scores have reflected it, along with my sore shoulder and cheek. This simply did not happen after shooting at least 60 rounds (warm up included). Note: I didn't wear a shooting vest, either. I chose to wear a quilted jacket instead.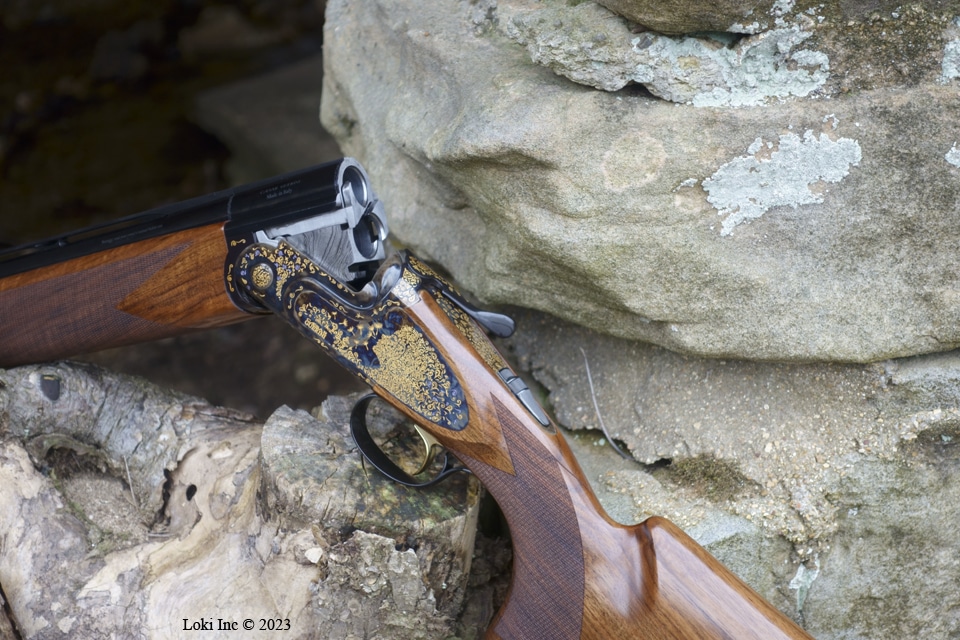 However, what still almost takes my breath away – and I am not kidding – is the engraving on this gun. This is where the word legacy prevails. This is why grown men – the staff at the range – asked to see and hold this gun. In fact, one of them even shot some "rabbit clays" with it.
Why Julia?
Syren states, "It is said that Julia, beloved daughter of Caesar, was believed to have possessed remarkable personal charms. A woman of stunning beauty and elegance. At Syren, our mission is to create shotguns that express the same virtues. So when we set out to craft our next Top Tier competition gun, the name just seemed inevitable."
Indeed, history records that Julia was the great emperor's only child, as a result of his marriage to Cornelia. Caesar married her (at age 17 in 59 BC) to Pompey the Great (4th wife for him). It is written that they had affection for each other, despite a 30-year age difference. In fact, there's a touch of "Romeo and Juliet" here, since the story goes that a mob surrounded Pompey in 55 BC. As a result, his toga became stained with blood from the riot. A slave took Pompey's toga, for some reason, to his house, where the pregnant Julia reacted and miscarried their child. A year later, she died in childbirth. The Romans loved their Julia, and although Pompey wanted her ashes to be placed in a villa in Alban, the Senate decreed that her urn would be placed in the lovely field of Mars. Ten years later, Caesar's pyre went up near her tomb.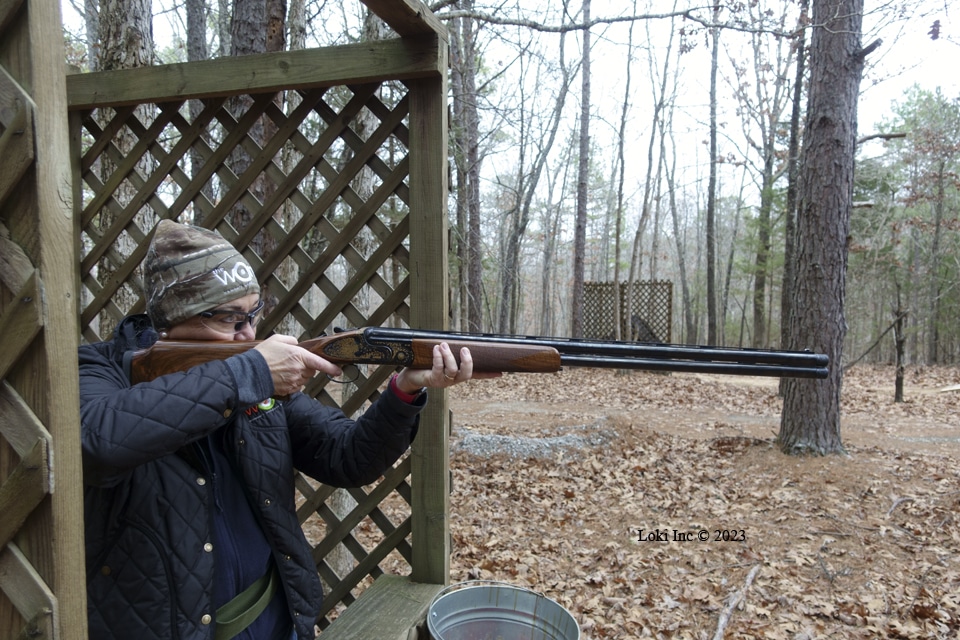 Julia on the Sporting Clays Range
The range at Rockbridge Trout and Game Ranch offers 10 stations, some with pithy names such as Turkey Valley and Lonesome Dove. Our host, Spencer, not only talked us through what we'd see, but also he threw two clays at each station so we could track and note if we would shooting at a true (thrown at the same time) or a following (self-explanatory) pair.
I chose two improved cylinder chokes. Next time, I'm going to follow Kate Ahnstom's sage advice at this Syren Savvy post and go for her recommendation of using the modified or improved modified in the top barrel and improved cylinder in the bottom.
I'm also going to take Kate's advice and pattern the gun using the ammo that I choose (and that's another helpful post, titled "What Shotshell Load Should You Use to Crush the Center of a Clay?").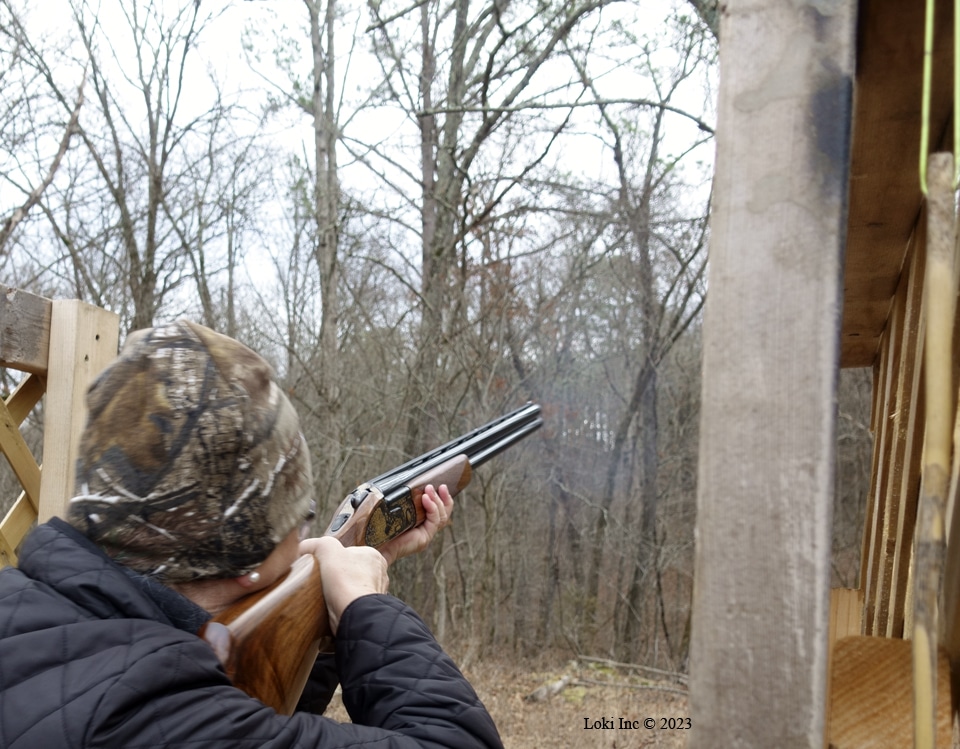 You may follow me on social media throughout the year. I'm planning on the perfect Valentine's Day gift for my husband: a trip back to the sporting clays course, followed by a trout lunch onsite.
Find out more about Julia and the fine line of Syren shotguns for women.
About Barbara Baird

Publisher/Editor Barbara Baird is a freelance writer in hunting, shooting and outdoor markets. Her bylines are found at several top hunting and shooting publications. She also is a travel writer, and you can follow her at https://www.ozarkian.com. View all posts by Barbara Baird →