Gun Tote'n Mamas SHOT Show Sneak Peek
The Shooting, Hunting, Outdoor Trade (SHOT) Show, held annually in Las Vegas, is one of the places where companies introduce new firearms and other products to the world. Gun Tote'n Mamas returned to SHOT this year after a two year break, because of COVID. I'm excited to share some of the new colors and designs that may be in the works.

Sponsored by Gun Tote'n Mamas
However, before you get too excited over this prospect, I must explain that not all concealed-carry handbags on display at the show at this time of year make it into production. Through vendor and industry shows, Claudia Chisholm, President of Kingport Industries LLC, maker of Gun Tote'n Mamas' leather concealed-carry purses and bags, displays her latest and greatest leather colors and designs to get feedback on various combinations. Also, designs that are completely new are tested and changes are made before going into production. So, this is just a little sneak peek at what may be.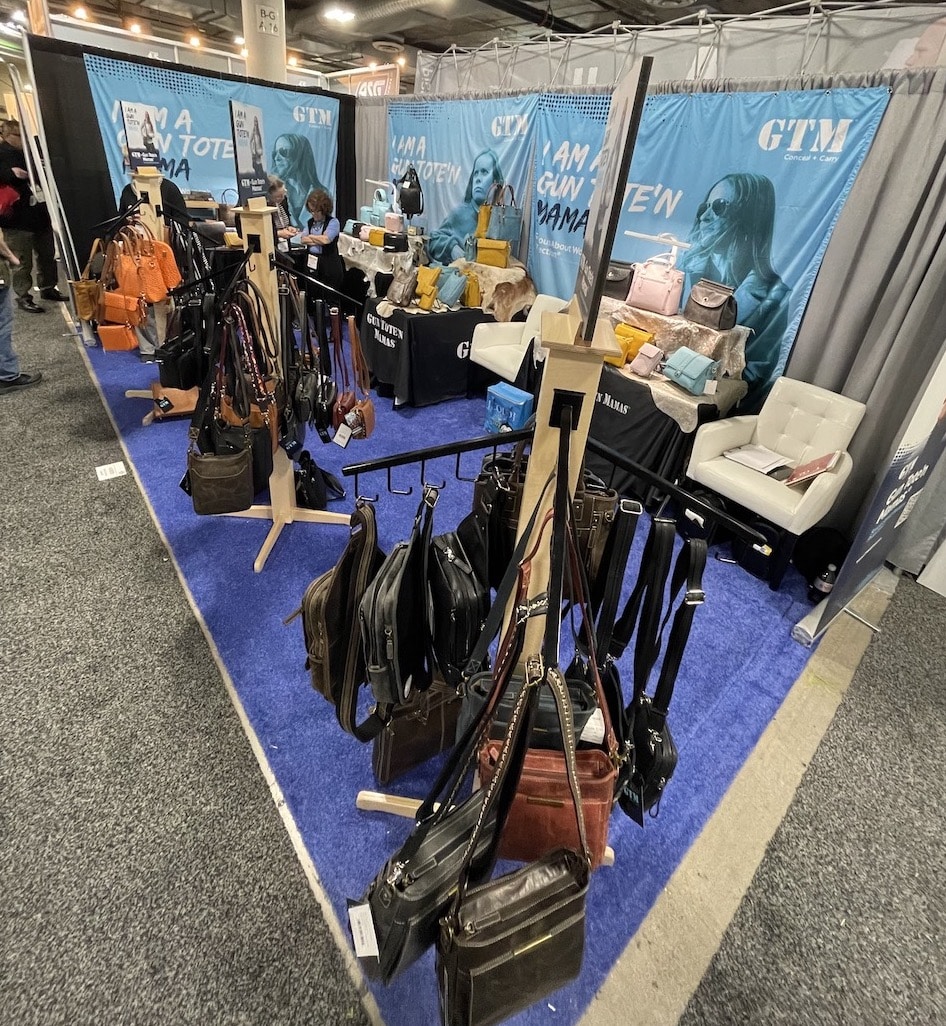 I think I may have let out a gasp when I first walked into Gun Tote'n Mamas' booth. The new colors felt like a breath of fresh air on a chilly day at an event that is awash in sea of black, tan and OD green.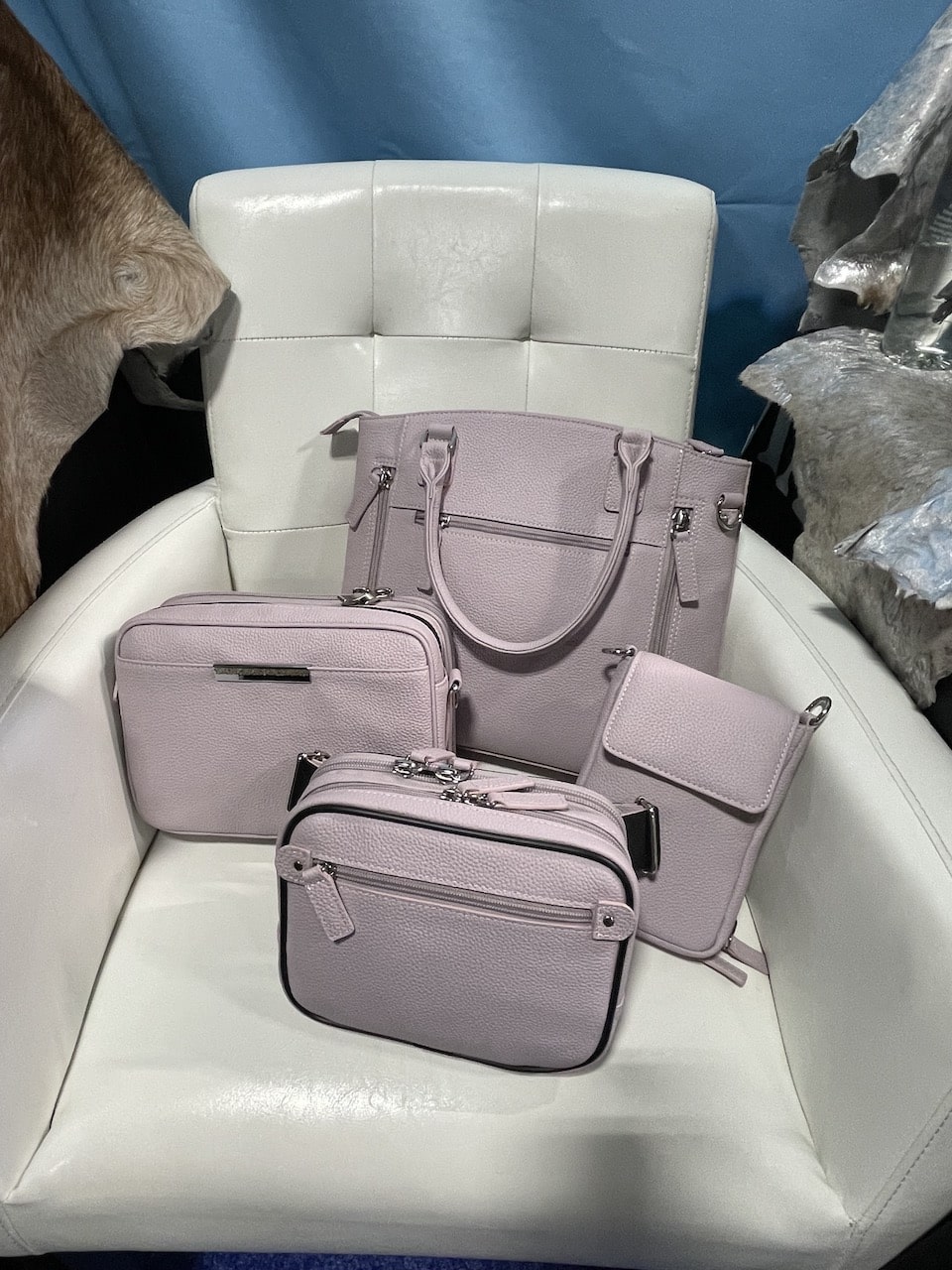 Immediately the new lavender color drew me in … I had to touch it and get a closer look. Claudia described it as the "new tan." It reminded of the color of my teen bedroom and prom dress – although this shade appears more muted and subtle. This color ranks as a must-have on my list of new bags I want.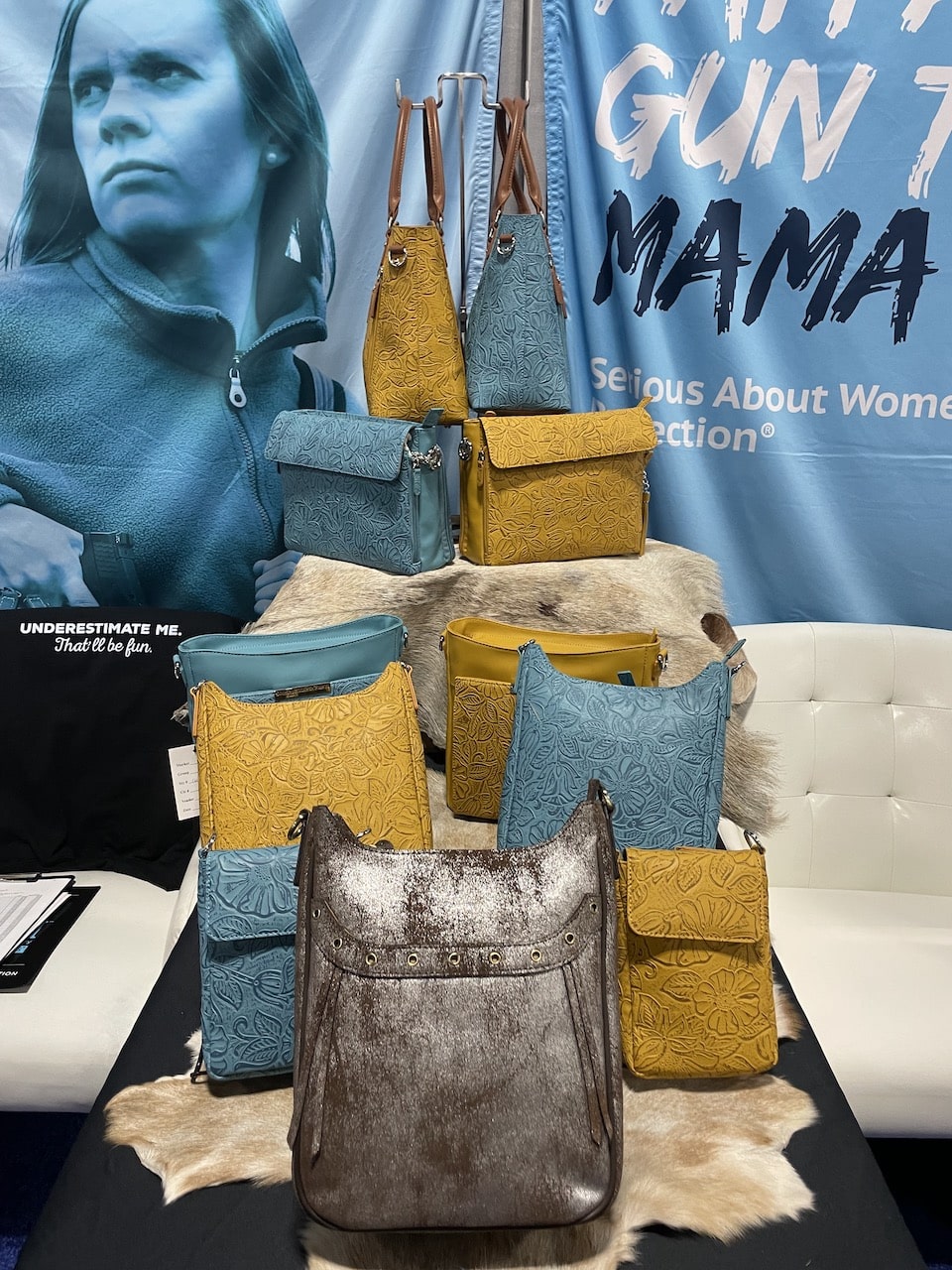 I'll admit I felt sad when my favorite yellow and teal color purses were discontinued from GTM's line. However, these new shades – t-blue and mustard – are absolutely gorgeous. The tooled cowhide appears antiqued, making it stand out beautifully on the leather. The new "distressed rust metal" leather is a Gun Tote'n Mamas' original. The matte metallic color is heat infused into the leather fibers so it won't flake off. It would complement a pair of jeans and boots.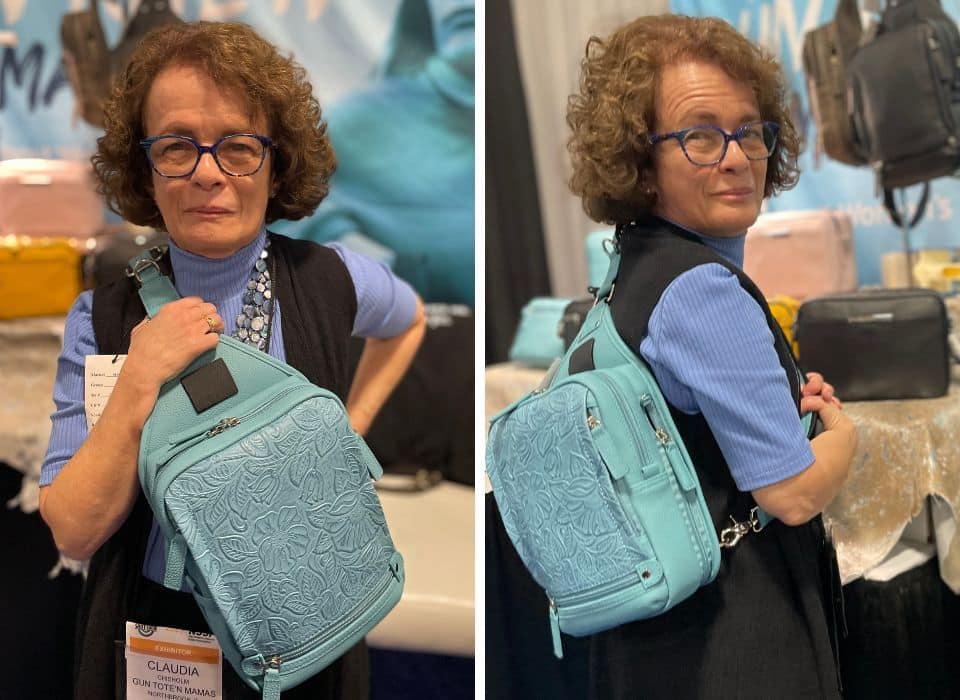 Mini-style backpacks are trendy and perfect for a micro-compact pistol, flashlight or pepper spray.

As a teen of the '80s, I was not a fan when the fanny pack made its comeback. Imagine my surprise when I picked up one of these bags (the lavender one, of course) and realized that I actually liked this style now. I love the black piping on the edges. Claudia told me this new waist-pack style is a vintage Gucci look. Then she modeled it with a front carry, over her shoulder. That made it yet another GTM purse for my must-have list.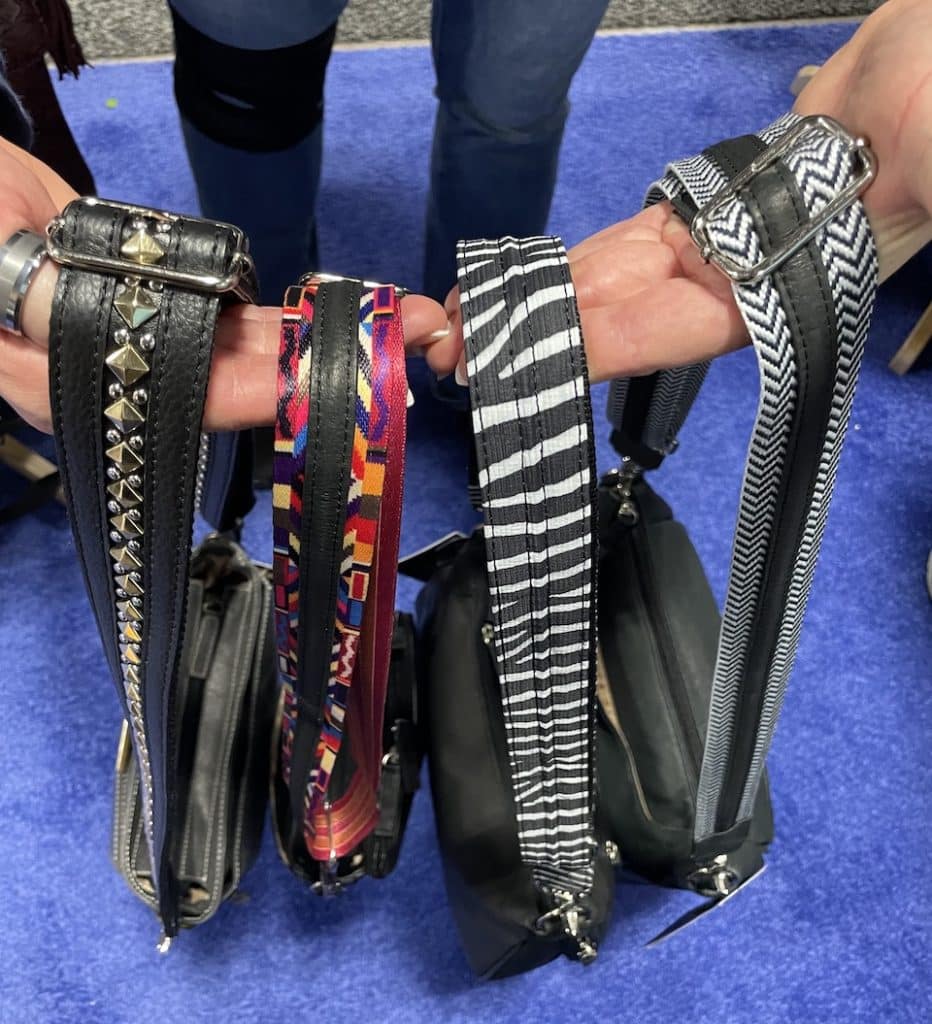 Did you know you can order different straps for your GTM purses? Currently, there are a couple styles in three different sizes. At the show, I saw a few more that may be added to the website. It's a fun way to change up your purse by adding a little pizazz.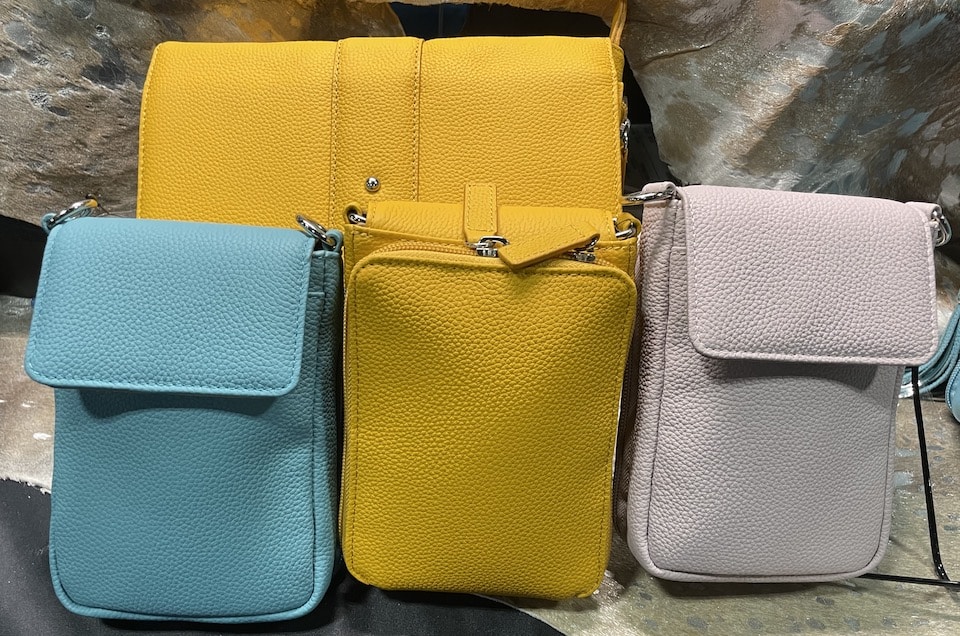 The GTM-07 X-Body Phone Purse might be available in one or more of these lovely colors. I can't wait to find out which one.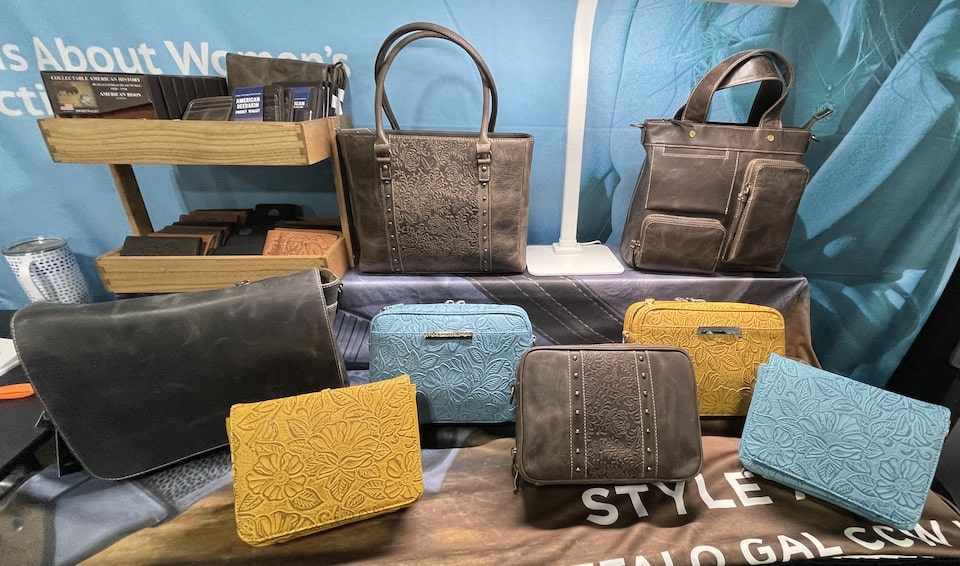 Some of the purses in the above photo are new twists on tried-and-true Gun Tote'n Mamas' original styles. Claudia keeps an eye on the pulse of style and fashion. Each year, she weaves what's new and exciting into the line, while maintaining the integrity and safety of her concealed-carry handbags.
Follow Gun Tote'n Mamas' social media to stay up-to-date on the new styles and when (and if) they become available. Also, it's easy to shop on the website, too.
Facebook: https://www.facebook.com/gtmoriginal
Instagram: https://www.instagram.com/gtm_original/
About Michelle Cerino

Michelle Cerino, aka Princess Gunslinger, entered the firearms industry in 2011 when Cerino Training Group was established. She immediately began competing in both 3-Gun and NRA Action Pistol, becoming a sponsored shooter. Michelle is currently a columnist and Managing Editor of Women's Outdoor News, as well as owner of Pervenio LLC. She also manages social media for Vera Koo and GTM Original. Michelle encourages others to step out of the comforts of home and explore. View all posts by Michelle Cerino →