My First AR Pistol Build 
Women's Outdoor News and Avery Skipalis bring you an article on the process of building an AR Pistol.

Sponsored by SilencerCo
Listed on my "list of wants" has been an AR pistol for a while now, patiently waiting to be selected. Not just any AR pistol; I wanted one that included everything I wanted without spending additional money trying to make it what I wanted it to be once I bought it. Let's add that I refused to pay an arm and a leg to get it done. That led me down the path of why not just build my own.
Why Should I build?
I know some of you may be thinking, why should I build a firearm when I can go out and buy one? And I completely understand. Here are a few reasons for building an AR:
You can take pride in and brag about what you've built yourself.
As stated above, you can customize your firearm to your liking.
Finally, my go-to strategy has included slowly acquire the parts and spreading the cost over an extended period. Note: You could save money by shopping during holidays and taking advantage of sales or times when companies are known to give deep discounts. Taking advantage of sales not only helps to save money, but also allows your money to go further.
Whether I'm building a firearm piece by piece over time or buying a complete firearm, quality is always in the front of my mind. Purchasing a gun is an investment, and you should select quality products you can trust. You know what they say, "Buy once, Cry once."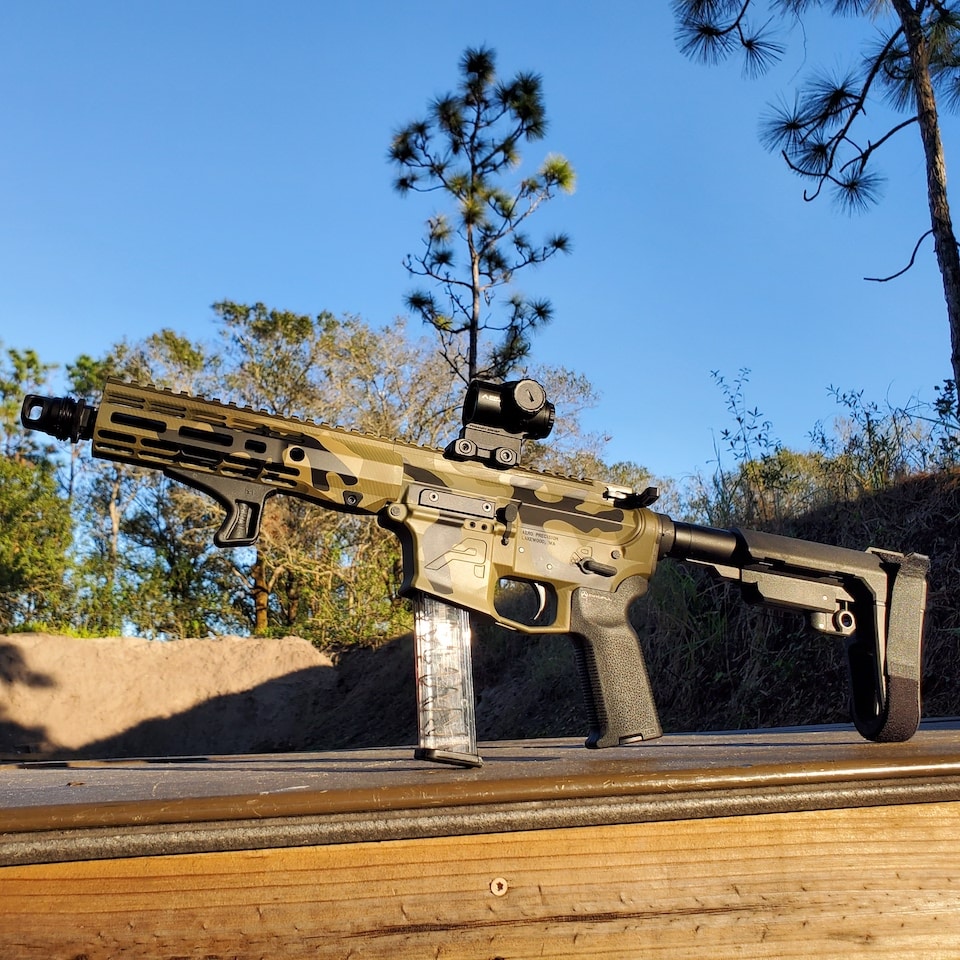 What did I build?
When I first laid eyes on this AERO Precision builder set, it was love at first sight. I had to have it! The BDL Multiline Camouflage pattern was exactly what I wanted at a reasonable price. A plus for this set is that it comes with the Cerakote already applied. It's one less thing you have to pay for later.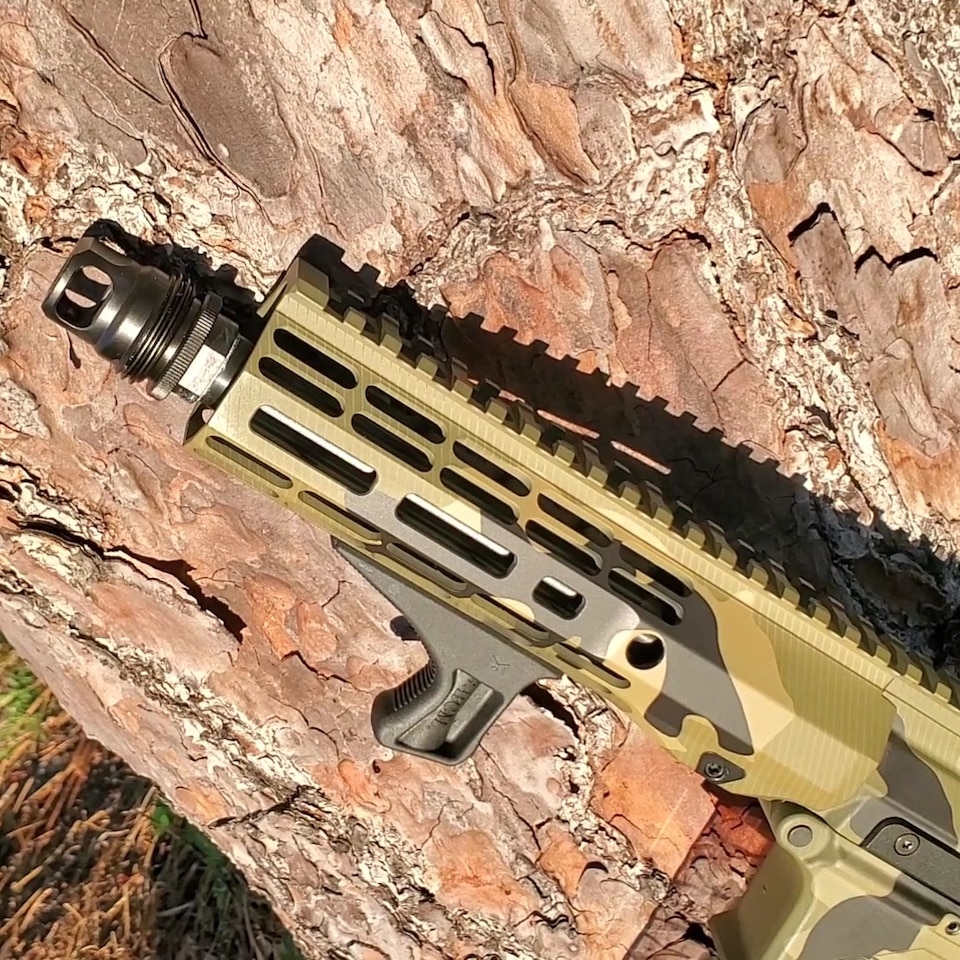 Accessories
With this build, I wanted to add fewer accessories to help keep the weight down. I'll start at the muzzle brake and work my way down the gun. I added a SilencerCo ASR Single Port Muzzle Brake. The ASR single port muzzle brake makes it much easier to attach and detach your suppressor with only one hand. What's a new build without the ability to enable quiet mode?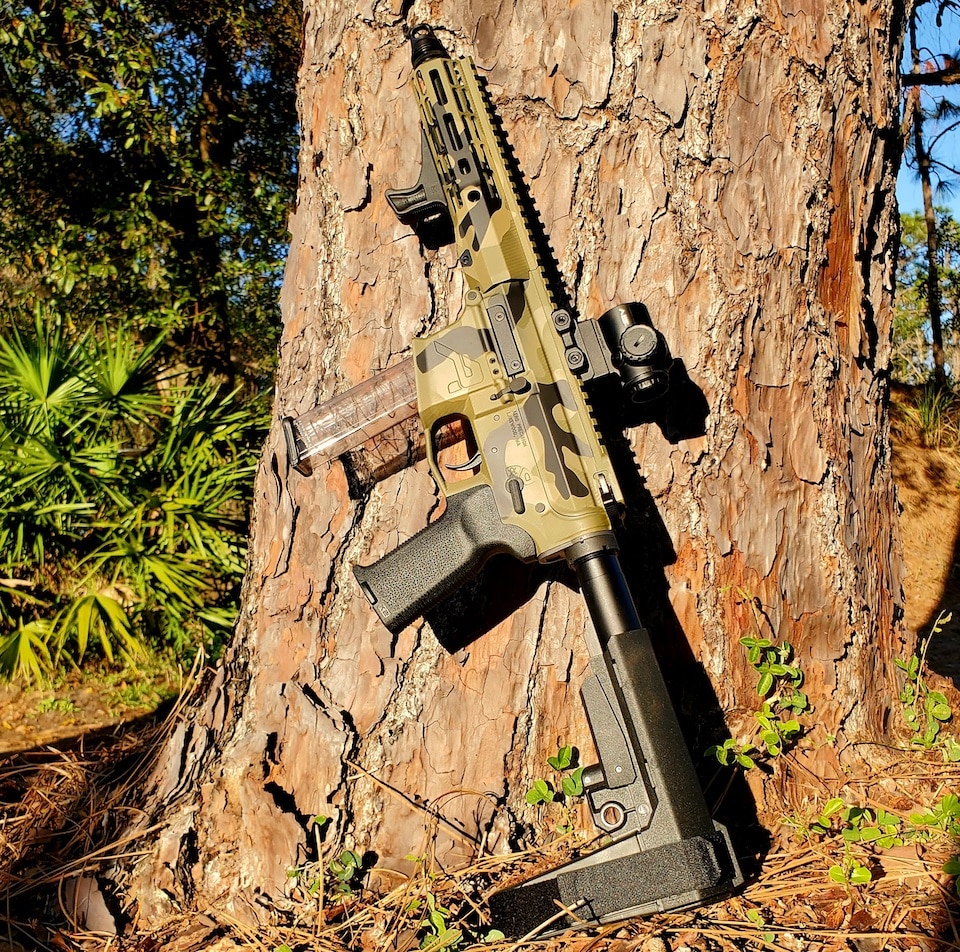 I then chose a Primary Arms SLx MicroPrism as my optic, Bravo Company's Kinesthetic Angled Foregrip, Magpul Industries K2 Grip and an Aero Precision lower parts kit.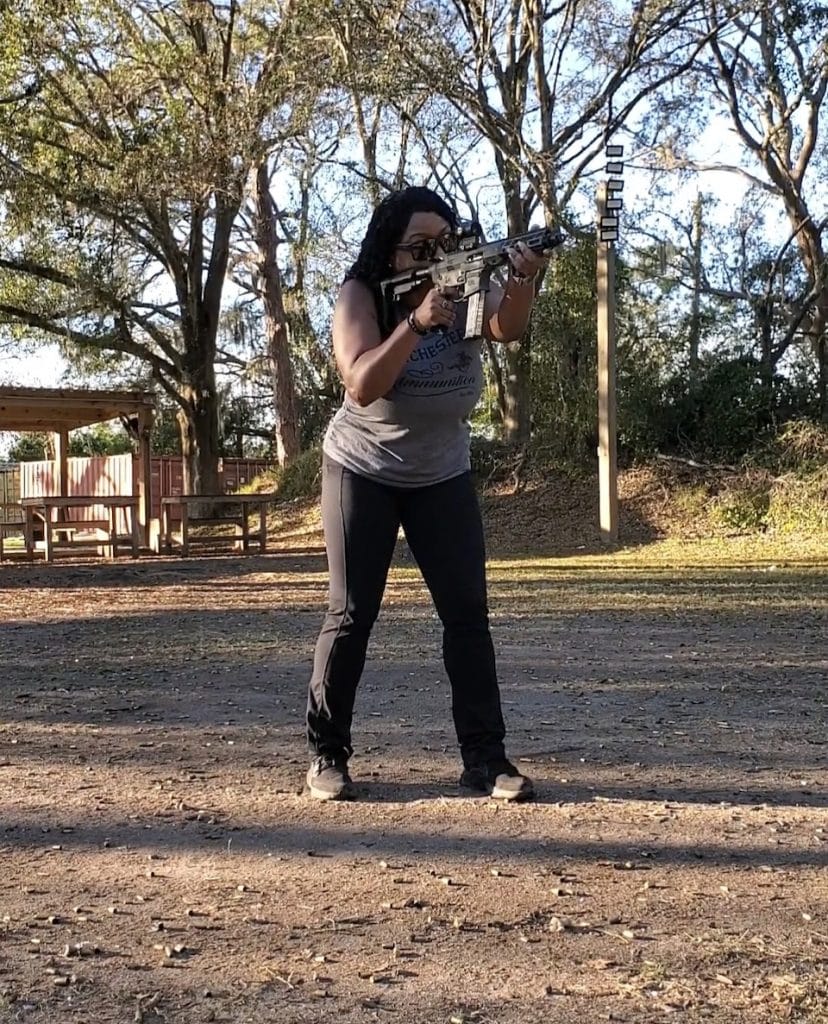 My Thoughts:
I am very much satisfied with this build. No, I'm not only talking about the look of it; I'm talking about the feel of it as well. I enjoyed shooting it, and I'll take it out to shoot suppressed soon. It's exactly what I wanted at a price that left room to grab ice cream on the way home from the range. Aero Precision releases new builder sets monthly, and it's hard to turn the other cheek and not buy the ones that scream out to get added to my cart. If you've never considered building a firearm yourself, this may be your sign to try it out. If you try it out, I would love to hear about your experience.
About Avery Skipalis

Avery Skipalis is the owner of Skip's Tactical Solutions, an organization that focuses on empowering women, men and children to make sure that no one else becomes a victim. She gained her firearms experience from the military where she's been a military firearms instructor for 10.5 years. She's also a certified NRA rifle and pistol instructor and Glock Advanced Armorer since 2015. She's attended Sig Sauer Academy, FNH, Special Operations Command Armorers courses as well as multiple Advanced Shooting Schools across the United States. She resides in Florida with her husband and 2 kids. She's currently serving in the United States Air Force and loves sharing her passion with others. She thinks it's important that women also feel like they're in control of their own safety. View all posts by Avery Skipalis →