SilencerCo Explains – Silencers 101
Last summer I had the great opportunity to try a silencer for the first time and I was immediately hooked. They're fun! I had never paid attention to them before, but now I wanted to know more about the basics of them, as well as buying and owning them. I knew the best place to start was with SilencerCo, and Shauna Young, PR & E-Commerce Specialist, answered my "Silencers 101" questions.

Sponsored by SilencerCo

1. What is a silencer and how do they work?
A silencer or suppressor is essentially a muffler for your firearm. Suppressors give the gas and pressure that come from a bullet room to expand and dissipate. This results in a suppressed sound and a reduced recoil.
2. I've heard them called silencers and suppressors. Is there a difference?'
"Silencer" is the historical term that Hiram Percy Maxim, the inventor of silencers, first coined back in 1902. However, "suppressor" is a more accurate representation of how a silencer functions. It does not completely silence a gunshot, but rather muffles the sound, bringing it within hearing-safe levels to reduce hearing damage.
3. Do they really reduce the sound as much as TV and movies show?
Many people associate silencers with assassins due to their portrayal in movies throughout time. Silencers have thereby received a reputation of being completely silent. In reality, a suppressed gunshot is still as loud as a jackhammer striking concrete.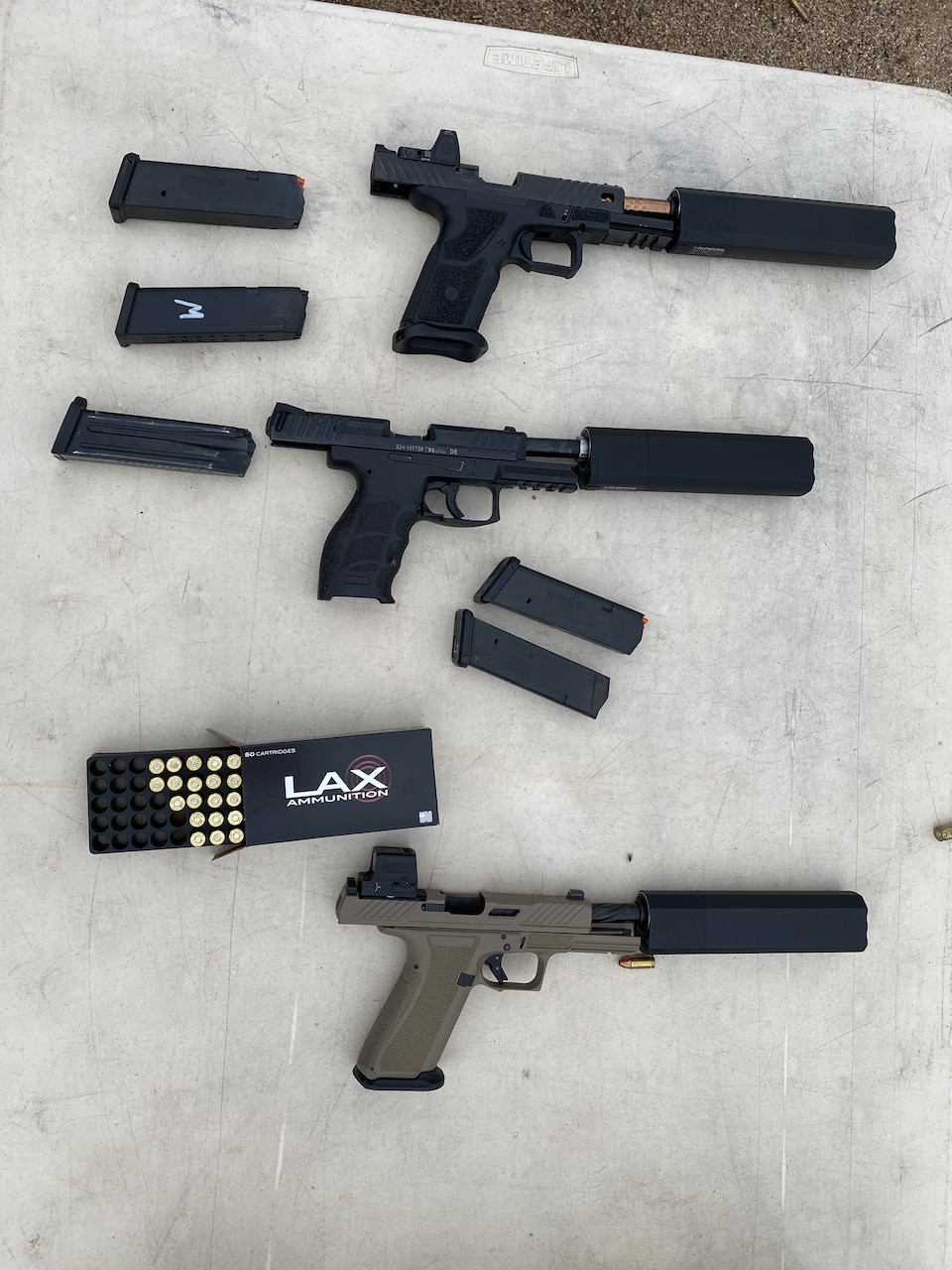 4. Are they legal in all states?
Silencers are legal to own in 42 states and legal to hunt with in 41 states. They are not legal to own in California, Delaware, District of Columbia, Hawaii, Illinois, Massachusetts, New York, New Jersey and Rhode Island.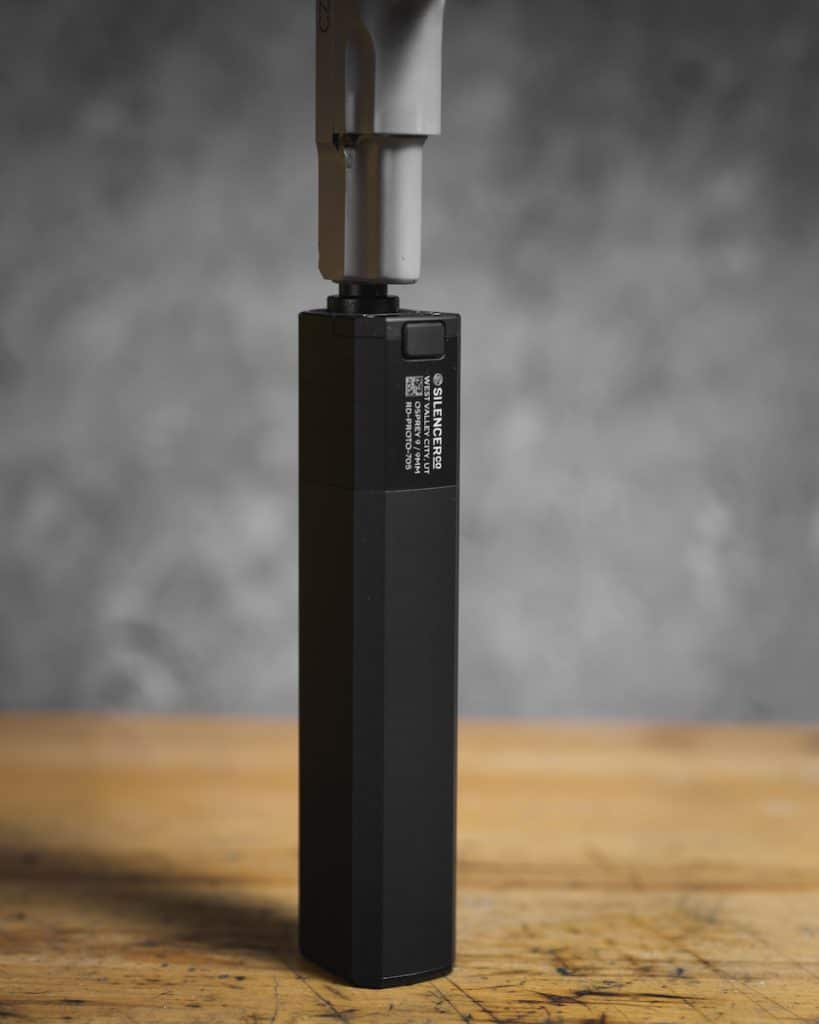 5. Why would the everyday person want to own a silencer?
There are so many benefits to owning a silencer! For starters, they make shooting a much more enjoyable experience. Suppressors reduce noise and recoil – two of the most uncomfortable byproducts of shooting sports. This is especially important for introducing new shooters. Additionally, silencers greatly minimize the risk for hearing damage by reducing noise levels anywhere between 7-32 decibels.
Because silencers reduce recoil, they also produce better follow-up shots, thereby increasing accuracy. This is a great benefit for precision and competition shooters. Hunters also benefit from suppressors by maintaining situational awareness while reducing potential hearing damage. Even law enforcement officers find benefits to using silencers because of their ability to decrease muzzle flash at night, keeping officers discreet.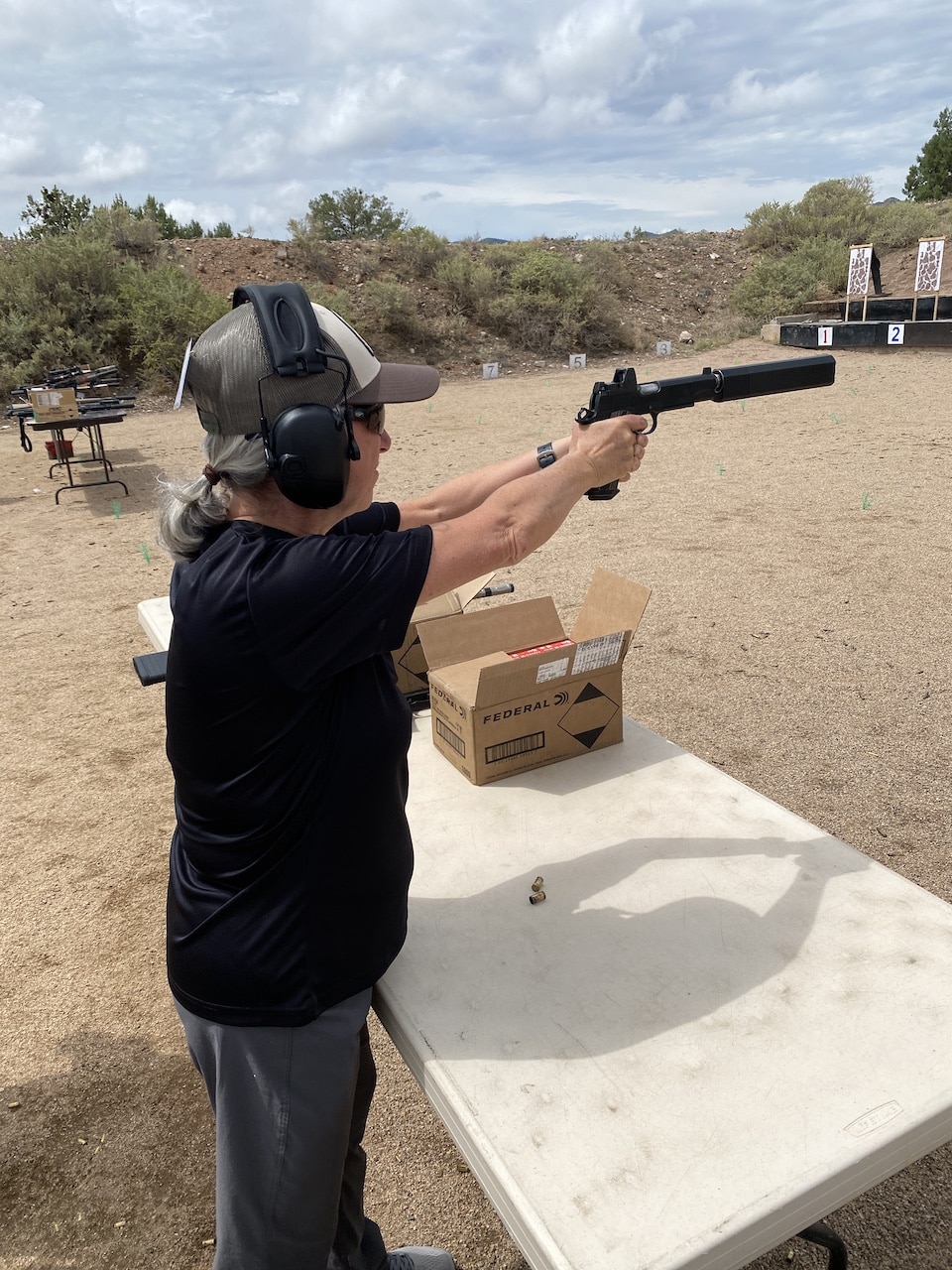 6. How do you know which one to buy?
Figuring out which silencer to buy largely depends on the purpose for which it is being used. SilencerCo has a suppressor for almost any need and customers can look through our current products at https://silencerco.com/silencers/. Our Customer Service team is also extremely knowledgeable in silencer applications and can guide first-time suppressor buyers to the right option. We have silencers intended for hunters, precision shooters, everyday shooters, tactical shooters and everything in between.
7. Are they difficult to buy? What is the process?
The biggest difference between purchasing a silencer and purchasing a non-NFA regulated item is having to fill out a Form-4 with the ATF and pay a $200 tax stamp. While the process may seem intimidating, it's really pretty simple. Customers can purchase a SilencerCo suppressor at their local dealer and that dealer will walk them through the process, step-by-step. We also have informational articles on our blog if customers want to read up on the process ahead of time.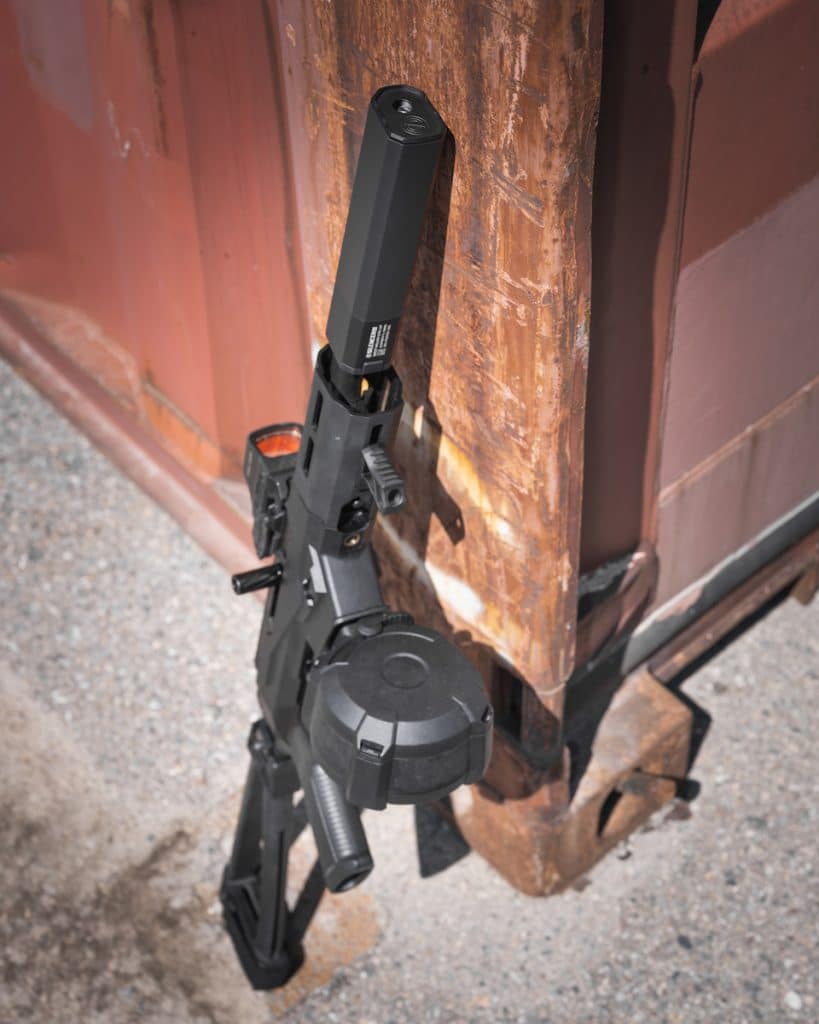 8. Is there anything more that someone needs to consider before buying a silencer?
The best way to know what it's like to shoot with a silencer and find one that is a good fit is to try one out! SilencerCo hosts free live-fire events all throughout the country for people to come experience what it's like shooting suppressed. See a list of upcoming SilencerCo events at https://silencerco.com/events/.
Many thanks to Shauna and SilencerCo for the brief, easy-to-understand answers.
About Nancy Keaton

Nancy Keaton is a retired college administrator, president of her local gun club, competitive shooter and freelance writer whose work has appeared in A Girl and A Gun Women's Shooting League, "American Shooting Journal," "American Concealed," "Northwest Meetings + Events," and other publications. She enjoys writing about a wide variety of topics and interviewing ordinary people doing amazing things. To see a compilation of her writing, check out https://nancykeaton.contently.com. View all posts by Nancy Keaton →