Life Changes for Walther's Gabby, Tatiana and Michelle
Life happens. Sometimes it makes major changes to the plans we had. In a good way, in a bad way, or simply just change. For the three Walther shooters – Gabby Franco, Tatiana Whitlock and Michelle Waldran – life changed the plans for all of them this past year. What were those changes and how did these amazing women handle them?

Sponsored by Walther Arms
Gabby Franco
Gabby's life change happened after an injury:
"I got injured in September last year right after Nationals. I was doing martial arts and did a kick and didn't land correctly. It was kind of shocking at first, I had to cancel everything. I thought, 'What I'm going to do with my life?' I couldn't even go shooting because I couldn't stand for long. My confidence and feeling being on top of the world crumbled in a matter of seconds. But that is how life teaches us to be strong and adaptable.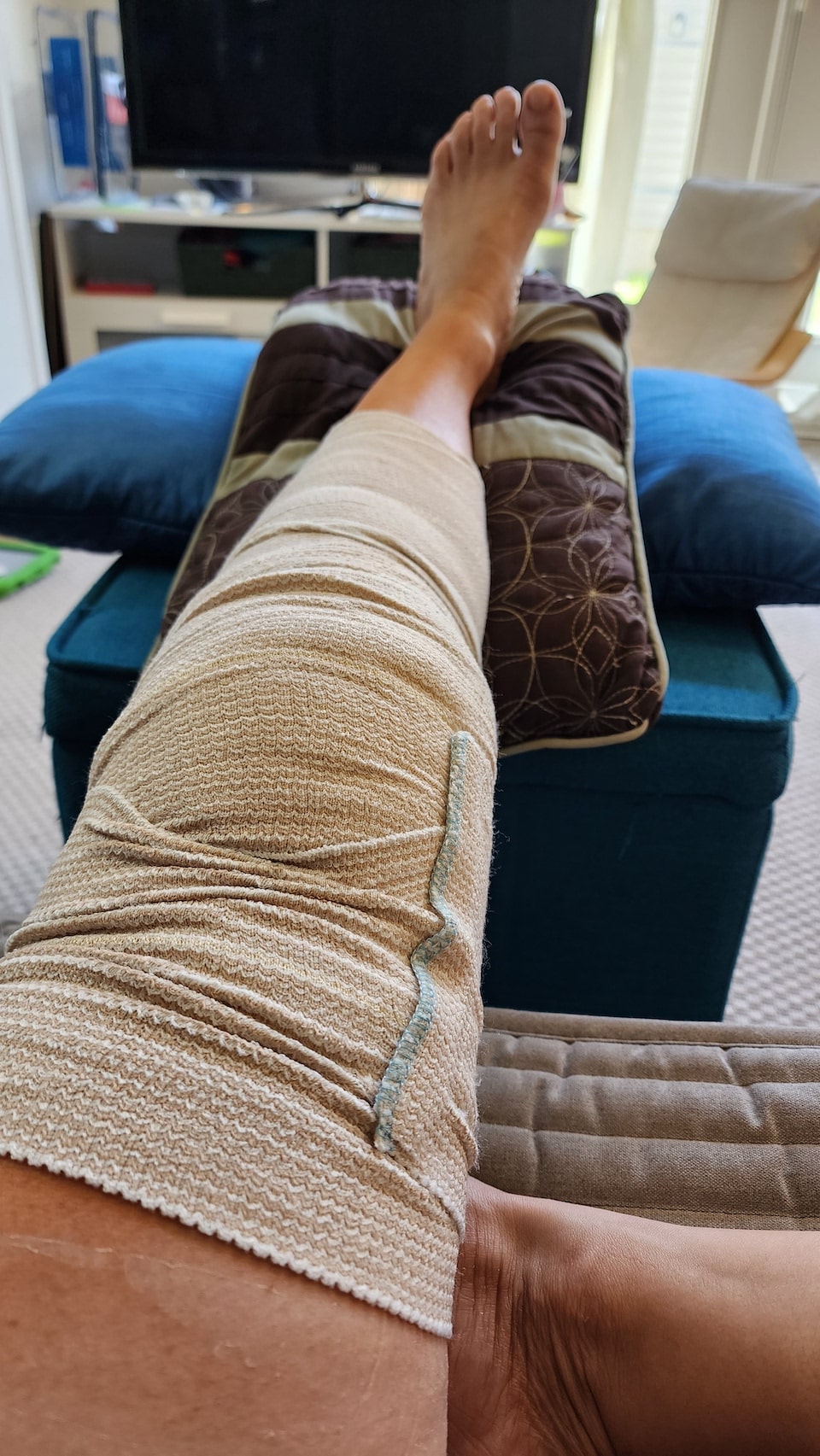 "So now I'm getting more involved with Steel Challenge. I can still practice with my draw, grip, shooting accurately fast, transitions, and my reaction to the timer. I will also dive into the world of Precision Rifle Series (PRS). There is not as much movement, helping me stay active as I recover from my injury and surgery.
"I have some fun family things coming up this year. My son is six-years old. He's playing piano, he's in martial arts and I want to teach him to shoot. He's excited about that.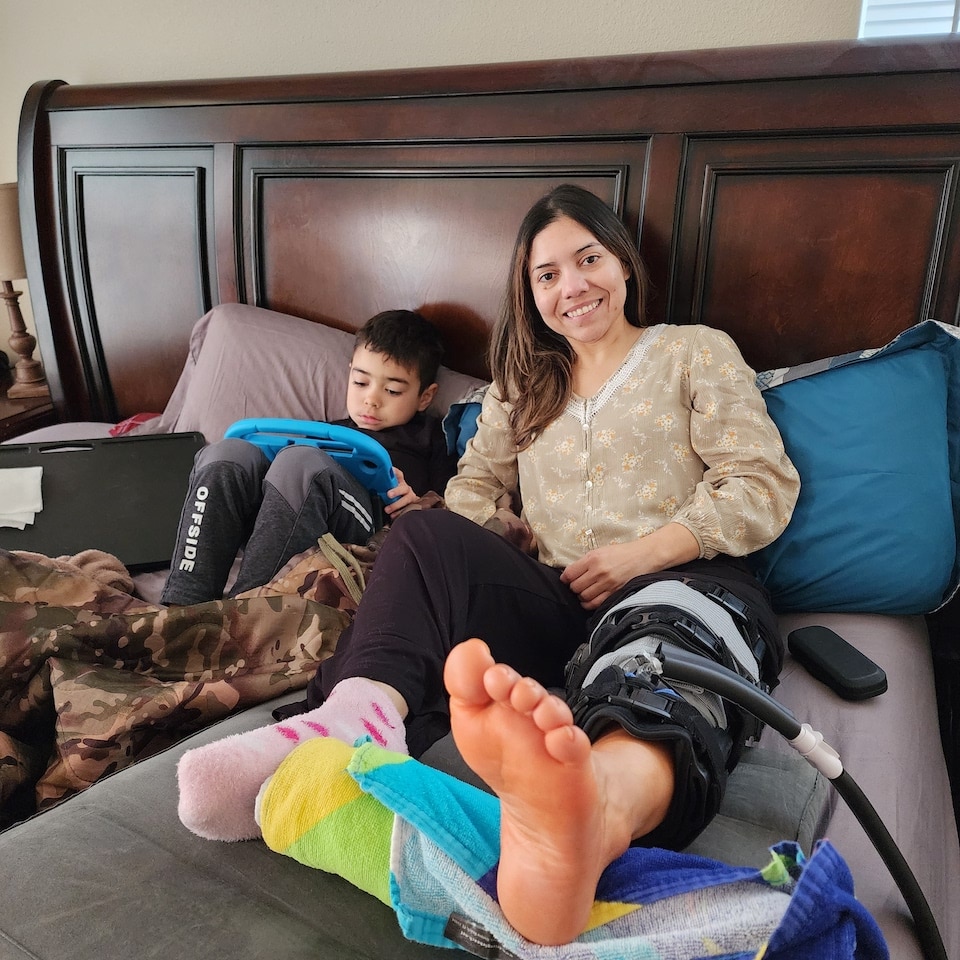 "I finished my Bachelor's as Suma Cum Laude in Psychology, and I am excited to attend my graduation in May. This event is particularly important to me because I never attended my high-school graduation due to my career as an Olympic shooter when I was a teenager.
"I think in life any challenge that we face is a learning experience that makes us stronger; knowing that not only can we survive it, but we can move forward and adapt is what keeps me striving for bettering myself."
Tatiana Whitlock
Tatiana's life change was also unexpected, but in an amazing and wonderful way:
"Starting over at 43 – I didn't see this coming. We discovered in early July that we were expecting. It was joyful and everything changed. The biggest concern was exposure to lead. Being older with a high-risk pregnancy I chose to go lead-free for the duration of the pregnancy and for several weeks after. (Note: Tatiana wrote a series of posts regarding pregnancy and shooting last year.)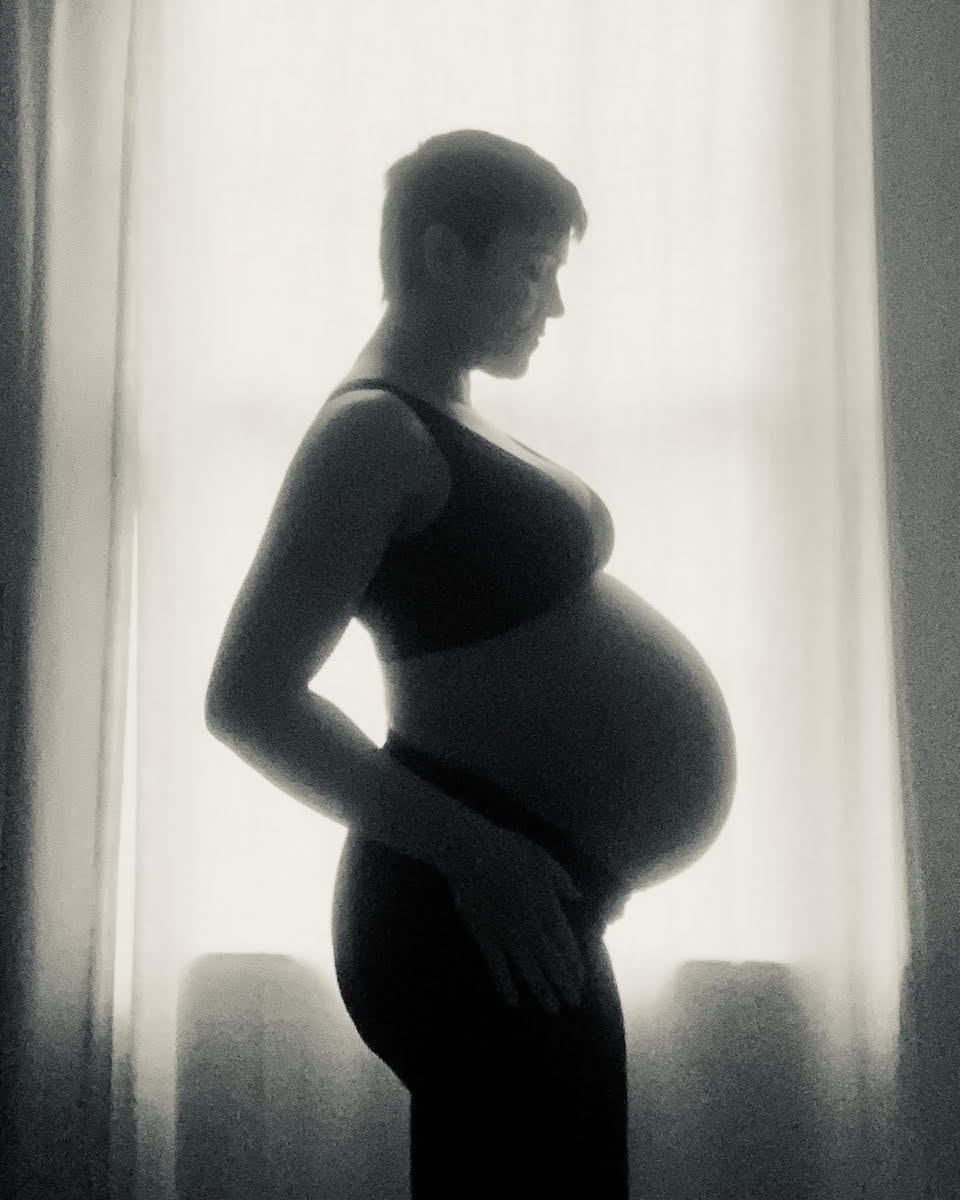 "That meant months of dry fire. I thoroughly cleaned my firearm to make sure that it was as free from lead as possible, then worked with it regularly throughout that time.
"About halfway through the pregnancy, keeping a firearm on me was just physically no longer viable. The fact that your body type is basically shaped like Santa's but then also your abdomen becomes extremely sensitive to any kind of pressure. Carrying off-body had never been a solution that I've embraced personally, but I became very familiar it with as a result of my pregnancy. My other children are older, so the considerations for off-body carry and chain-of-custody storage was much easier to manage. I don't have little fingers going through my purse looking for candy and toys.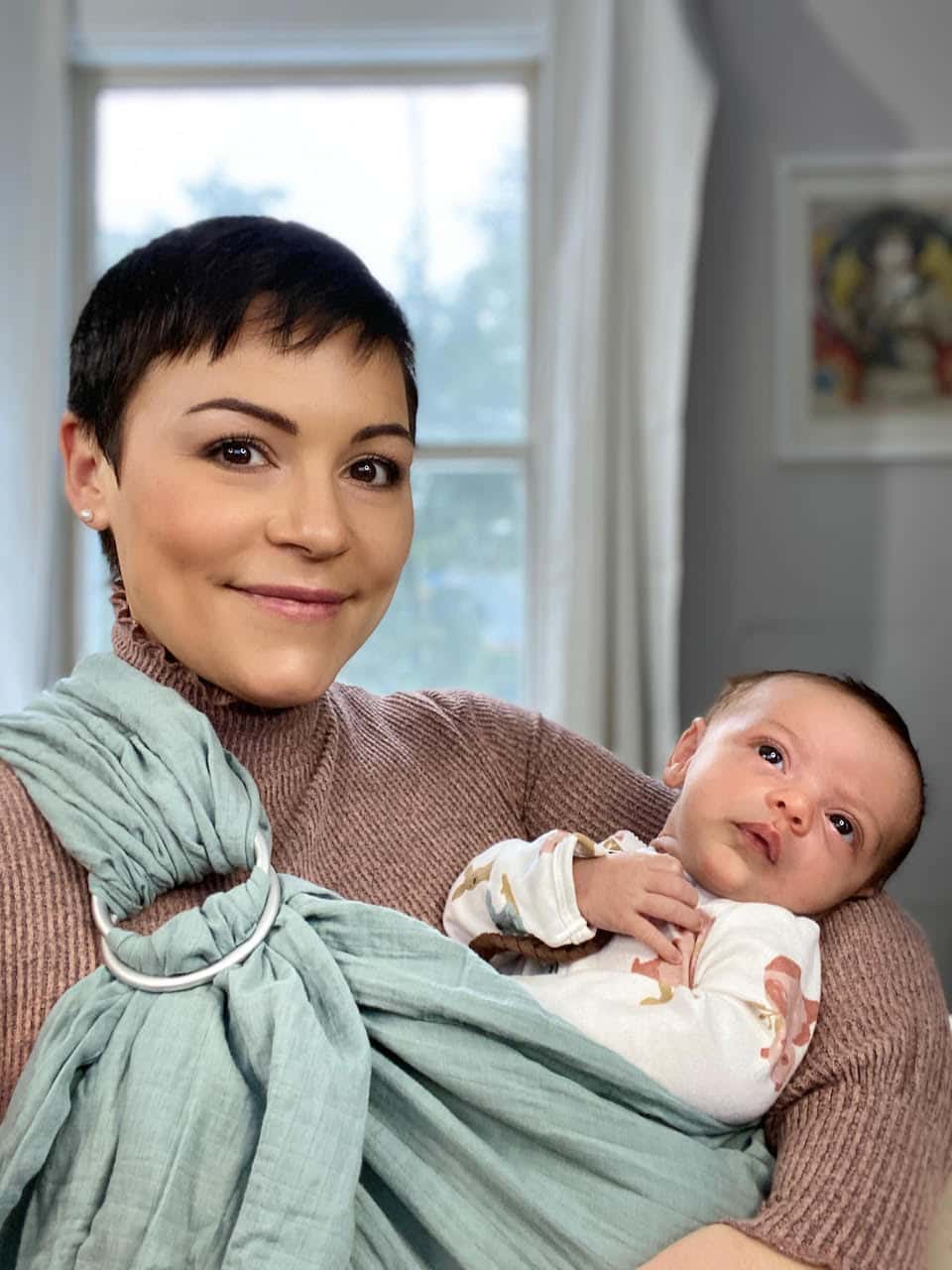 "I found I really enjoyed the Gun Tote'n Mamas bags. I used a simple Magpul Daka pouch sleeve for important documents. Transitioning with that bag was much easier than I had expected.
"I've dabbled with off-body carry in the past but I really came up with a very solid routine that I felt comfortable and secure with and that really gave me the peace of mind that carrying should give you."
Michelle Waldran
Michelle's life change started when she had Covid in August of 2021. She felt she was ready to go back to competition a year later, but she injured her rotator cuff early in 2022 and had to stop using a shotgun and rifle and focus more on pistol work. Then that September she had another eye-opener:
"I was shooting a USPSA match and I'd been having 'Covid long-hauler' lung issues. I had a really hard time breathing and could not get adjusted to the higher elevation. I was just not getting enough oxygen and made a 180 degrees DQ.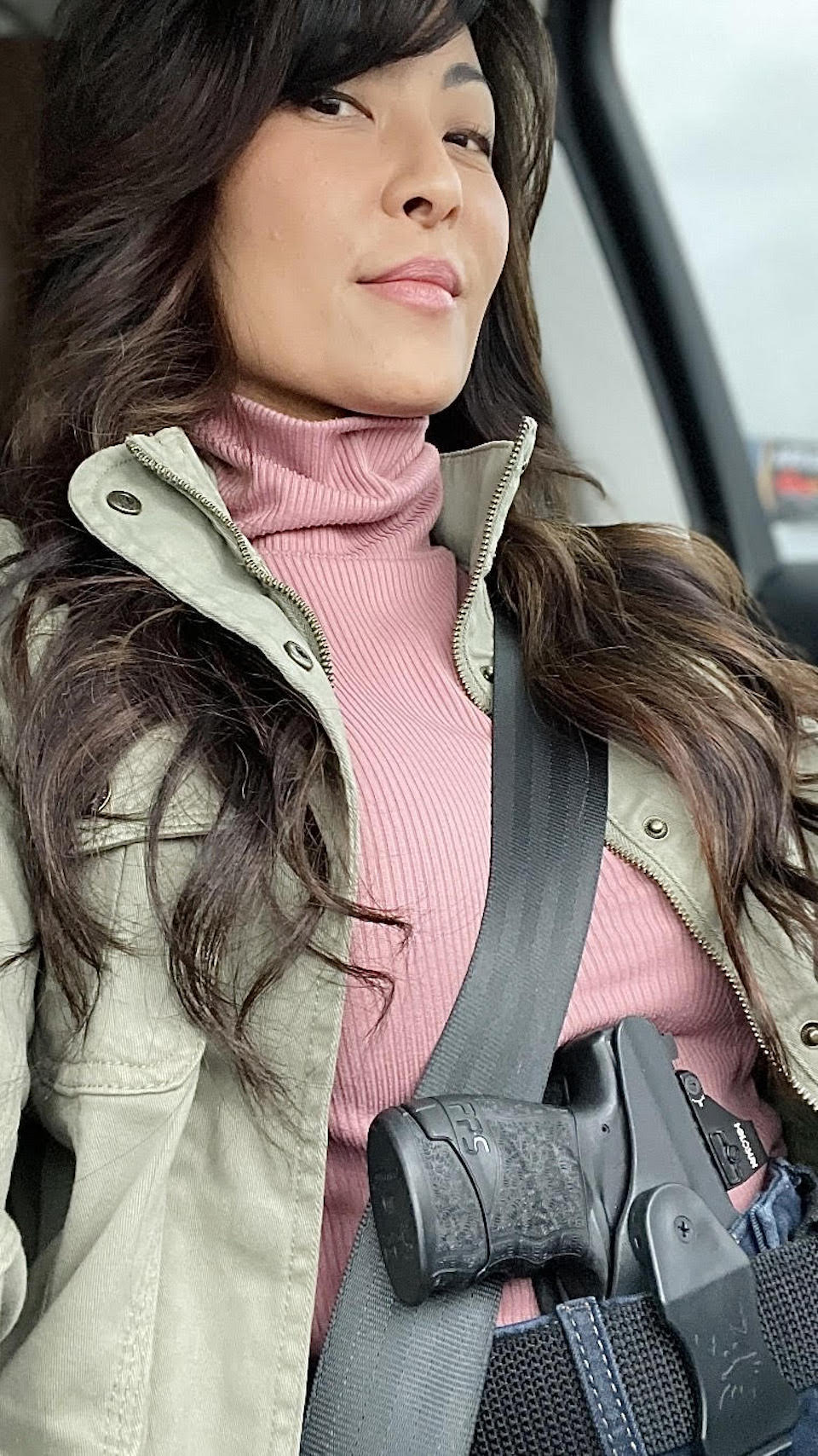 "On Sunday (day two of the match) I talked to a lady on the sidelines, and we talked about guns and concealment. That's when I realized not only am I having issues, but so are other ladies. Sometimes it's just getting older, sometimes disabilities.
"One lady confined to her wheelchair said, 'I can't carry inside the waist, it's very uncomfortable.' Another lady from Instagram reached out for advice on pregnancy carry on the body and so I decided to do a blog piece with XS Sights on pregnancy carry. I reached out to Dene Adams for a modular band to try with a fake pregnancy belly.
"This all got me thinking that I need to try every option available out there for every body type. So, I reached out to different companies. I was very pleased to know every company was on board to help. We have so many holster options out there right now it's kind of mind-boggling.
"I decided my mission for 2023 is to do short videos demonstrating different holsters and how they work. I want to talk about why I like a particular holster and why it would work for someone.
"I'm working on a collaboration with Sherry Tedder with Clinger Holsters. She really wants to help women find the answer to their concealed carry issues and education on firearms. Who knows, we may be in the works for a podcast, stay tuned.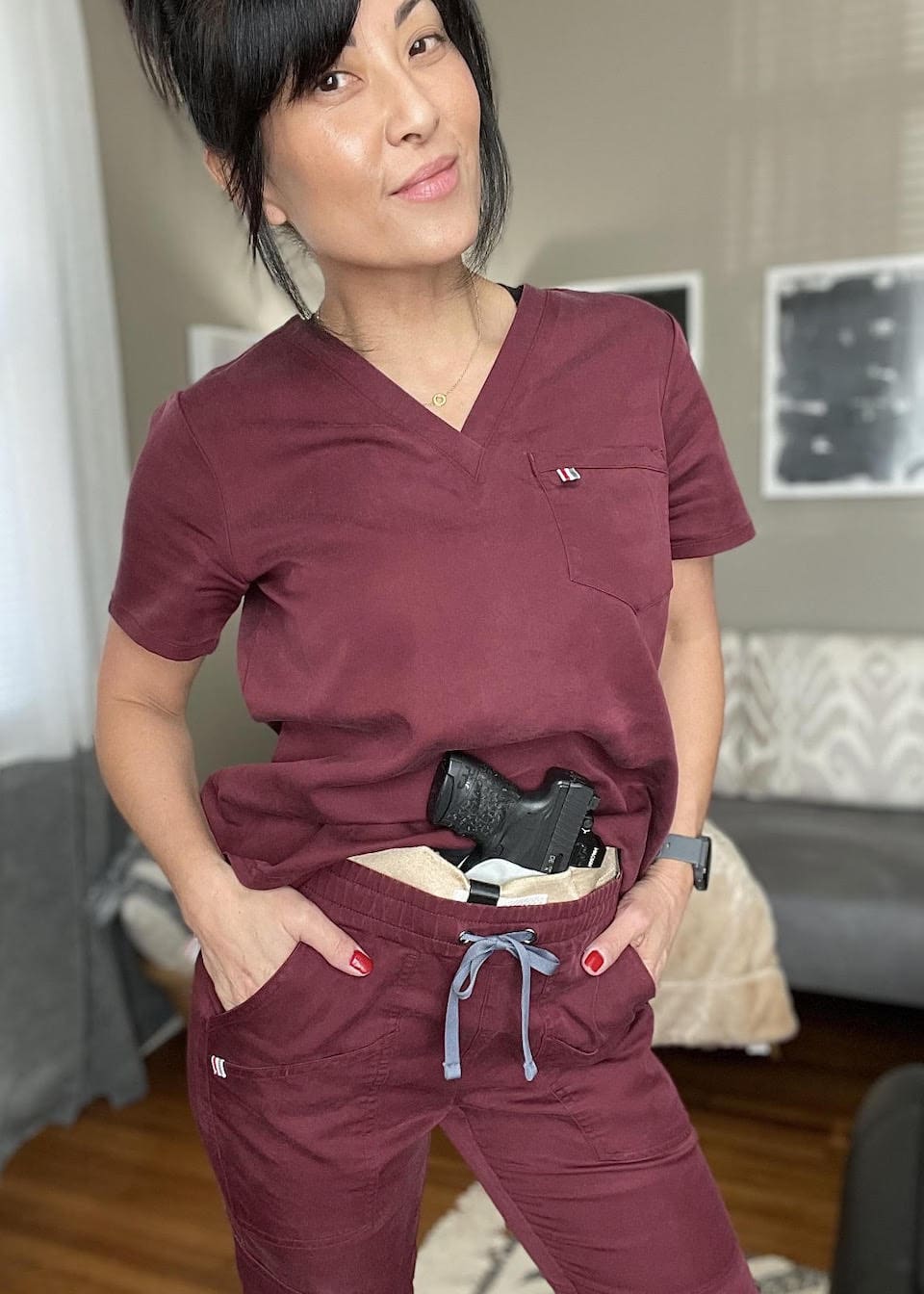 "So, I'm not able to shoot competitions until I get a clearance from my doctor. Meanwhile I'm going back to my roots of concealment and trying to help ladies figure out how to carry on their bodies safely.
"Things are always changing so we just need to go with the punches. That's life for all of us."
You can follow the Walther team to keep up with their changing lives here:
About Nancy Keaton

Nancy Keaton is a retired college administrator, president of her local gun club, competitive shooter and freelance writer whose work has appeared in A Girl and A Gun Women's Shooting League, "American Shooting Journal," "American Concealed," "Northwest Meetings + Events," and other publications. She enjoys writing about a wide variety of topics and interviewing ordinary people doing amazing things. To see a compilation of her writing, check out https://nancykeaton.contently.com. View all posts by Nancy Keaton →
The Conversation