Review: LOWA Lady Light GTX Hiking Boots
I've been wearing boots from LOWA – the Lady Light GTX model of hiking boots – since last February. These boots have stabilized me on ice, marched through snow, gone up and down hills and hollers of the Ozarks on numerous hikes, slogged through ankle-deep muck of a stream in cattle pasture in Wyoming and recently, climbed part way up a mountain in Alaska to see a rushing waterfall. All the while, they not only kept my feet dry, but also, supported.
I'm rough on boots. Ozarks' scrabble is some of the toughest terrain to keep footing on; in an instant, you can turn an ankle. I've done this before in another brand, and as a result, spent a few weeks on crutches. In fact, I have turned my feet a few times while out hiking in the Ozarks in these boots, but the height of the boot has kept my ankles from feeling the pain and it seems that my feet have popped back into place.
Here are the Lady Light's listed specifications, found on LOWA's webpage.
Upper: GORE-TEX
Insole: Climate Control
MIdself: Double Injection DuraPU
Outsole: VIBRAM TRAC LITE II
Weight: 537grams per boot (1.18 pounds each)
Country of Origin: Germany
I have been such a fan of LOWA boots, made in Germany, for more than a decade. First of all, the company builds their its line of women's boots on designs based on women's feet. They don't bust down a last and say, "That'll do," like some of the other boots companies. In fact, I was in Germany a few years ago, and blew out a pair of hiking boots from another company. I went to a sporting goods store and navigated the wall of LOWA boots to find a great pair (quickly – because when you know, you know) that I appreciated every day during the rest of our trip.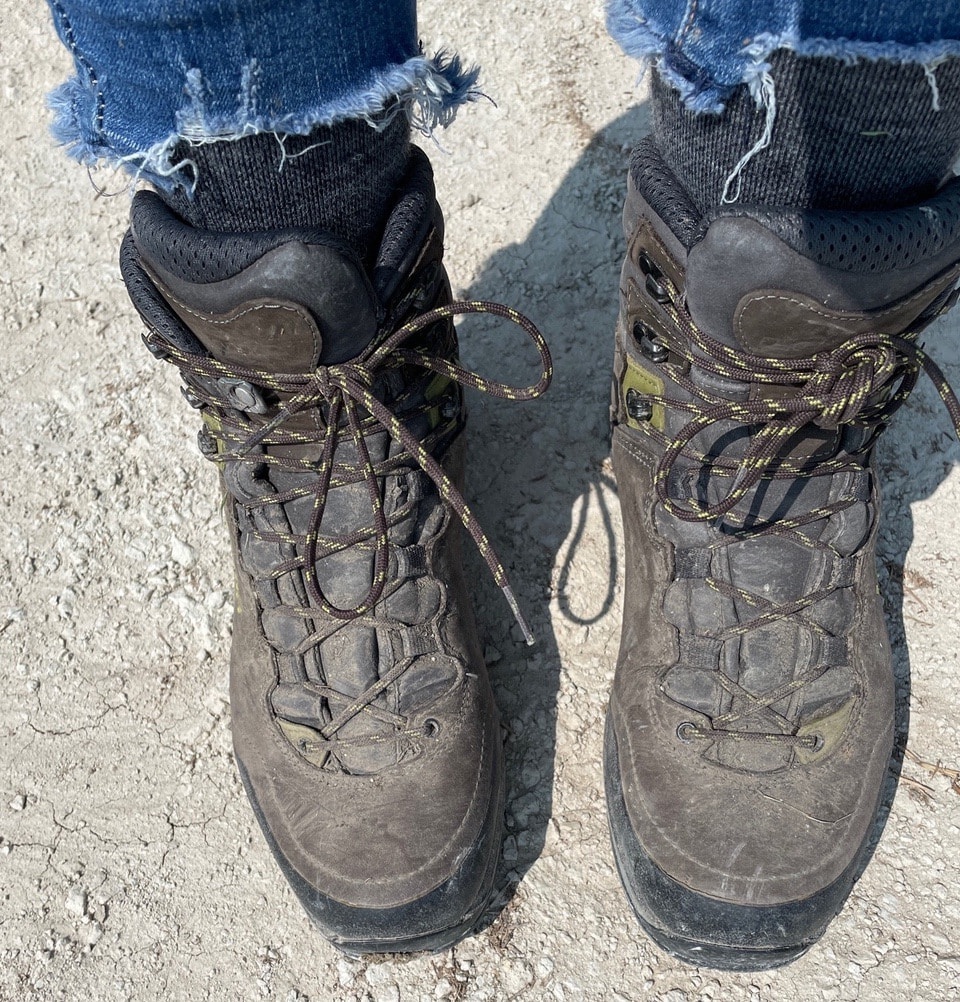 This particular model has been designed for women with more "sensitive feet." When I met with LOWA representatives at their booth at SHOT Show last January, they pointed this boot – the Lady Light GTX – to me because it's one of the most comfortable for women to wear. It offers more room in the metatarsal, aka toe box, area, and the upper has no interior stitching so that sensitive bunion-ettes will feel no pain. Note: I have had two bunionectomies and another foot surgery throughout the years, so I believe I qualify for the "sensitive feet" category.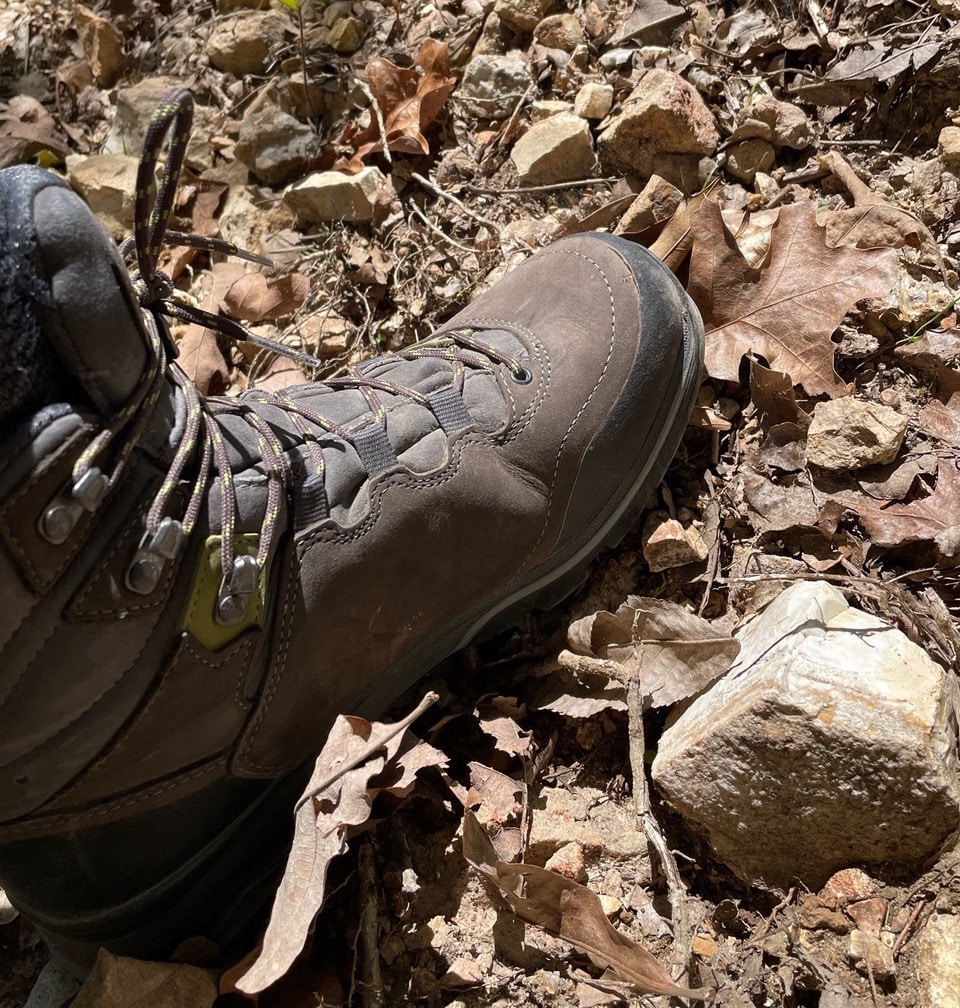 I could immediately tell the difference. This model exemplifies exactly the difference that the reps mentioned. There are no pressure points, and therefore, no reasons to have to adjust the lacing system. LOWA describes these boots as "moderately stiff," which is good for scrabble. There was no break-in period, though. It also comes with X-Lacing, which ensures that the boot's tongue stays in place.
About the underfoot, which is just as important as what's going on above ground and on the ground, LOWA builds them out of polyurethane, which absorbs shock and comes back for more.
I have worn these boots in what already feels like four seasons. Even though the temperatures in Wyoming reached the 80s, and I had been standing and crouching, along with hiking out to our hunting spots, all day long, the boots kept my feet dry and protected. Another thing, now that I think about it, my feet didn't hurt after the day long trip.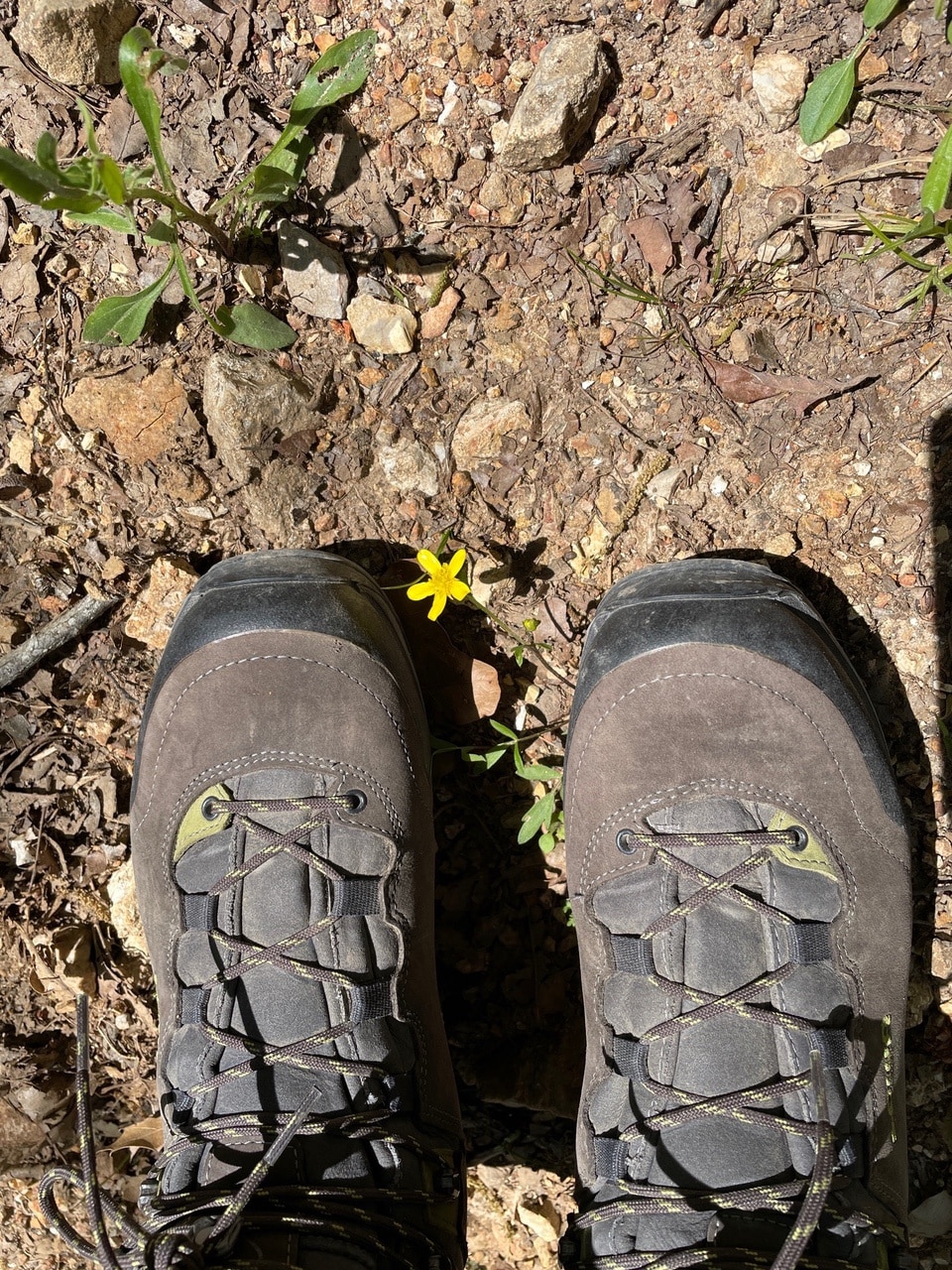 Of course, I insert insoles that are, frankly, better than the ones you will ever get with any hiking boot – even expensive ones. As one boot rep told me, "People who know, know." In regard to hiking boots, it's a trifecta and hikers/hunters know about this combination that you must select. You need to have the boot, the insole and ultimately, the sock in perfect harmony in order to have a good experience while in them. I wrote an instructive post a while back about how to get the perfect combination and fit in a boot.
The LOWA Lady Light GTX boot costs $300. Worth every penny.
About Barbara Baird

Publisher/Editor Barbara Baird is a freelance writer in hunting, shooting and outdoor markets. Her bylines are found at several top hunting and shooting publications. She also is a travel writer, and you can follow her at https://www.ozarkian.com. View all posts by Barbara Baird →