Crappie (Panfish) in the Pan
Forestville, WI (July 25, 2023) – Crappie aren't known to be the pickiest eaters, so your chances of success are high. But what they are known for is being delicious.
Crappie fillets don't have that "fishy" taste or odor. Instead, the meat is light and flaky in texture with a sweet and lemony flavor. And they are also great for your health! Crappie meat is high in protein and Vitamin D, which help your muscles and organs function and improve your immune system. Crappie meat also contains Omega 3s, which are very beneficial to your health. These fatty acids can fight depression, lower risks of heart disease, help prevent cancer, and promote brain growth.
Yet, you won't find crappies at a grocery store or restaurant. That's why families and anglers commit to crappies. And because you are harvesting crappies from the wild, the fish are fresh and still high in nutritional quality.
Conservation
Crappie populations are quite resilient as they're prolific breeders. With that said, because of their tastiness and tendency to congregate, crappies often fall victim to overharvest, especially larger fish.
We recommend harvesting fish in the 9- to 12-inch range. There's plenty of meat and releasing larger fish helps support the future of the population.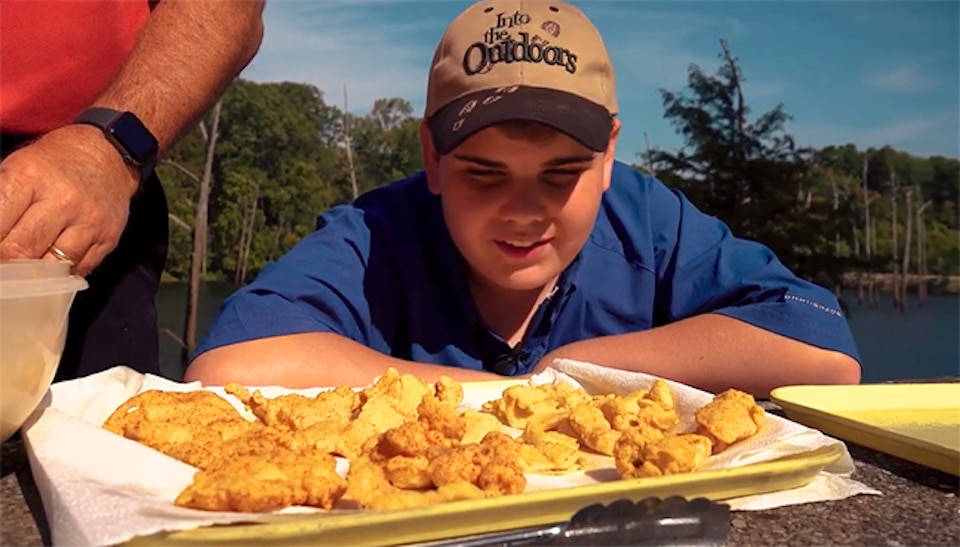 So, how do you prepare crappie fillets for dinner? Chew on some of these ideas:
Grill
This is a great way to sear in the flavor and juices. You can grill crappie over any type of grill … including a campfire. Lightly coat your crappie fillets with olive oil and then season them with spices, salt, and pepper. Then grill your fillets until the meat easily flakes with a fork.
Pan Frying
This method doesn't require much gear. With an adult, heat 1/4" of oil in a pan – canola oil is favored because of its high burning point. Then wet your fillets, coat them with a dry batter (fish fry), and set them aside for a few minutes so the batter takes. Next, give them a quick dusting and place your fillets in the pan. Let the fillets fry for 3-minutes or so on each side. This will give your fish a golden crunch while keeping the insides moist.
Bake
Season your fillets with salt and pepper, and then dip them in melted butter and lemon juice. Next, wrap your fillets in aluminum foil, place them on a tray, and bake them in the oven at around 400 degrees. This method keeps the center of your fish juicy and moist while giving your meat a nice flake.
Deep Frying
This is one of the most popular ways to cook crappie crappies. To learn more, dig into the video and discover how you can prepare an easy shore lunch.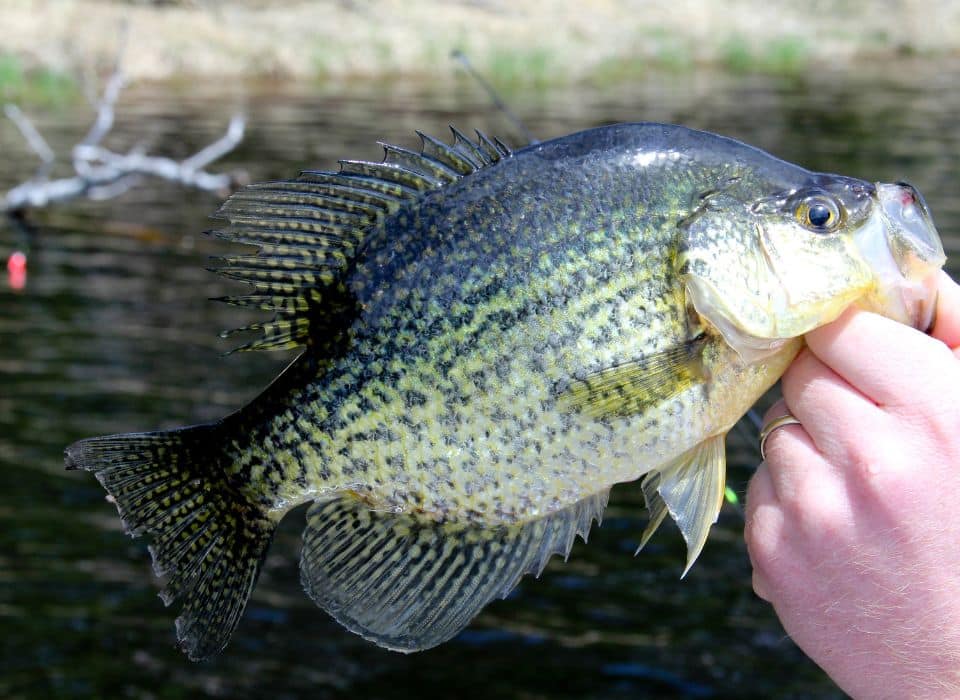 There are so many delectable ways to cook crappies. And if you would like to explore how your family can enjoy a lakeside meal, download the lesson activity.
But remember… It's important that you always have an adult with you while preparing and cooking fish. They can be a great helper in the kitchen and ensure you are safe while handling a fillet knife and kitchen appliances.
ABOUT Future Angler Foundation
The Future Angler Foundation (FAF) is an incorporated 501(c)(3) non-profit foundation formed in April of 2012. The FAF's mission is to "Create New Anglers and Boaters" through its support of angler education and boating safety programs hosted by passionate, knowledgeable volunteers throughout the U.S. and through its "Getting Families Fishing" initiative, a series of free source digital educational programs developed to engage young anglers and boaters as they educate them about angling in an exciting, informative, and effective manner. More information about the FAF can be found online at www.futureangler.org.
About The WON

The Women's Outdoor News, aka The WON, features news, reviews and stories about women who are shooting, hunting, fishing and actively engaging in outdoor adventure. This publication is for women, by women. View all posts by The WON →
The Conversation