Springfield Armory Offers Hellcat Upgrades and More
A relationship with Springfield Armory doesn't end when you purchase your gun. If you are open to the opportunity, you and your firearm may grow through Springfield Armory's many resources. I'm writing specifically about Hellcat upgrades, accessories and more to make things easier.
Sponsored by Springfield Armory
The Hellcat and Hellcat Pro are the two pistols I use for training and EDC (every day carry). I like them both for concealed carry since I can switch between them – depending on what I wear and how I carry that day. I've had them since they were first released, so I was pleased to see Springfield Armory recently offered some Hellcat upgrades.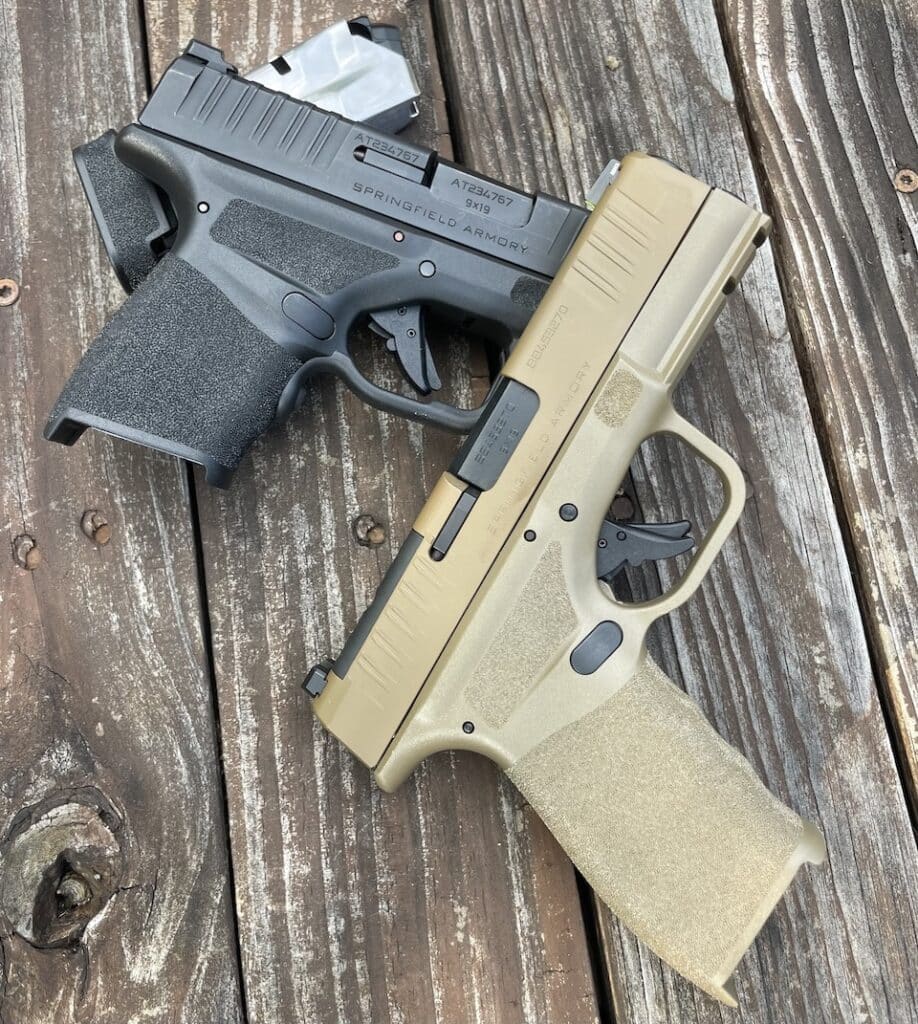 When a new version of the Hellcat, the Hellcat RDP was released, I honestly paid little attention since I was comfortable with my well-loved version. However, the compensator, which helps reduce muzzle rise and recoil, would have been a welcome addition. Micro-compact guns are notorious for being a little snappy. When shooting only a few magazines, it may not be noticeable, but it's another story during a few hours of training.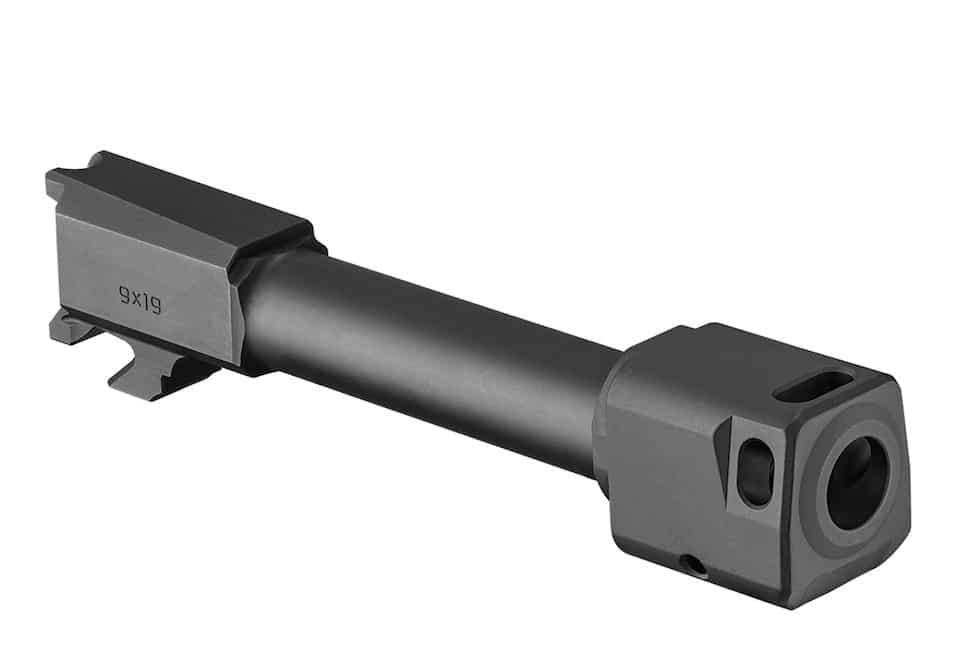 Apparently I wasn't the only one wishing for this option; in May of this year, the company released the Threaded Barrel w/ Self-Indexing Compensator (MSRP $199.99). The threaded barrel kit for the Hellcat features a 3.8-inch, hammer-forged threaded barrel with a self-indexing compensator and an included thread protector. Installing the compensator is very easy and doesn't require any tools. When used on the gun, the Self-Indexing Compensator directs hot exhaust gasses directly upward in the path of least resistance, which puts a downward pressure on the gun's muzzle. Watch a video and read more about how the compensator works in the article "How to Use the Hellcat RDP Compensator," in The Armory Life.
Read this article at The Armory Life to see how easy installation is.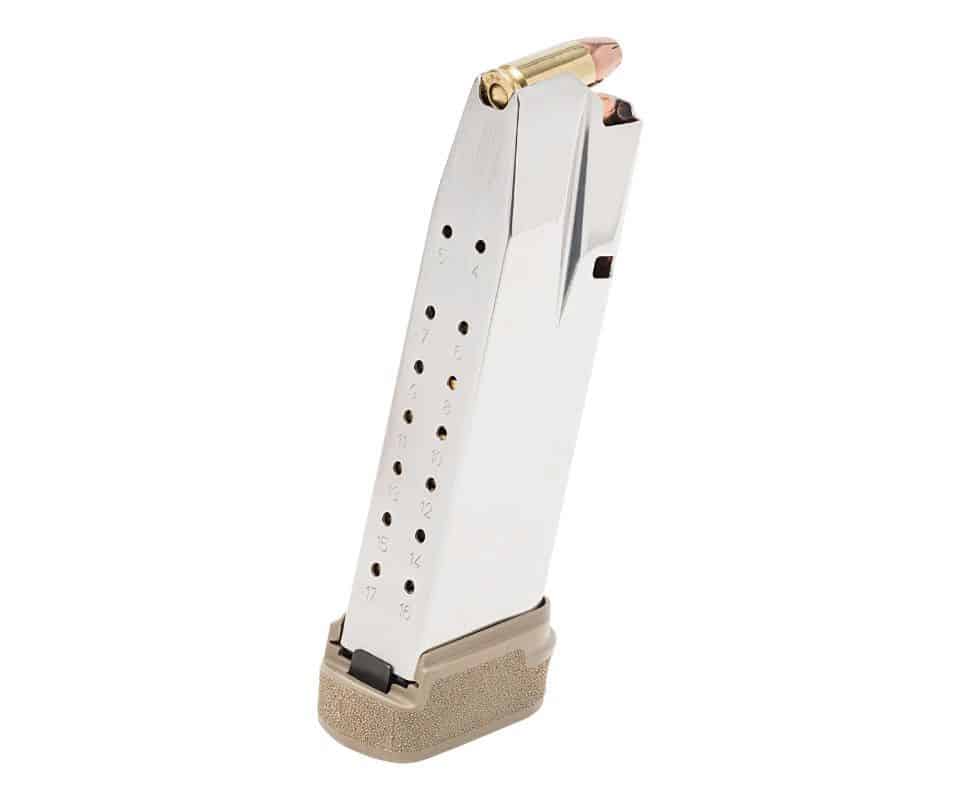 In August, Springfield Armory launched the 17-Round Hellcat Pro magazine in black and FDE. Yes, that's 17+1 in the pistol with an MSRP of only $42.99. Not only does this mean you can have more ammunition when you carry, but also you'll have it with you on the range when training.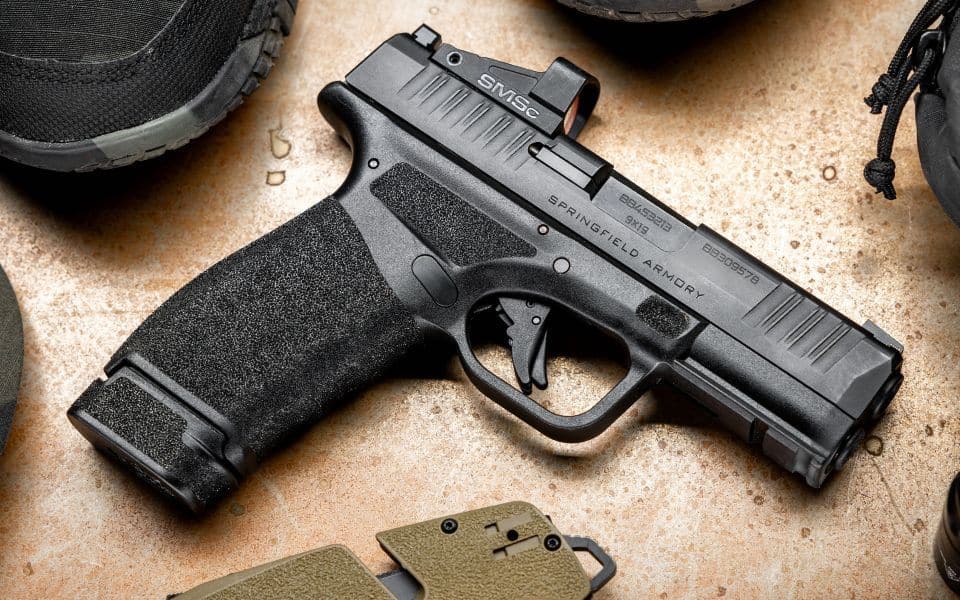 There are many items I can highlight for the Hellcats: lasers, cases, red dots, holsters and more. Check it out for yourself here. It's a one-stop shop for all your pistol needs.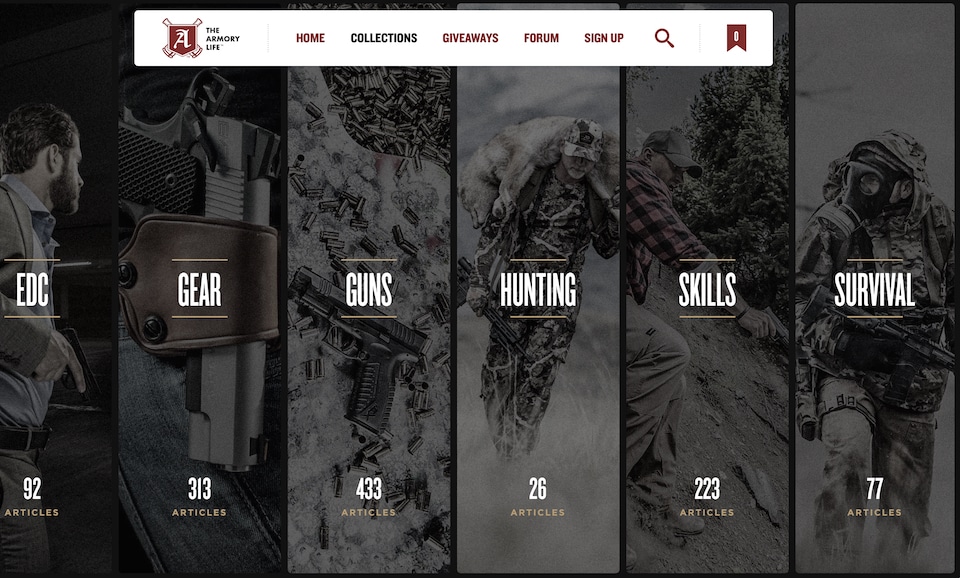 As I mentioned above, Springfield Armory has resources to help you grow in your firearm journey. In a previous article, "2A Life Resource: Check Out Springfield Armory's Website," I highlighted the many educational resources on the website, including The Armory Life, which features numerous articles with tips, reviews and more. A search of "hellcat" in The Armory Life brought up articles about holsters, reviews and even disassembly and cleaning.
If you don't already own a Hellcat or Hellcat Pro, now is the perfect time to become part of the Springfield Armory Family. The current Gear Up promotion offers customers purchasing a Hellcat, XD or XD-M Elite pistol from now through the end of December 2023, three extra magazines and a Springfield Armory dual pistol bag. This $150 plus value is easy to complete in an online redemption form with a proof of purchase.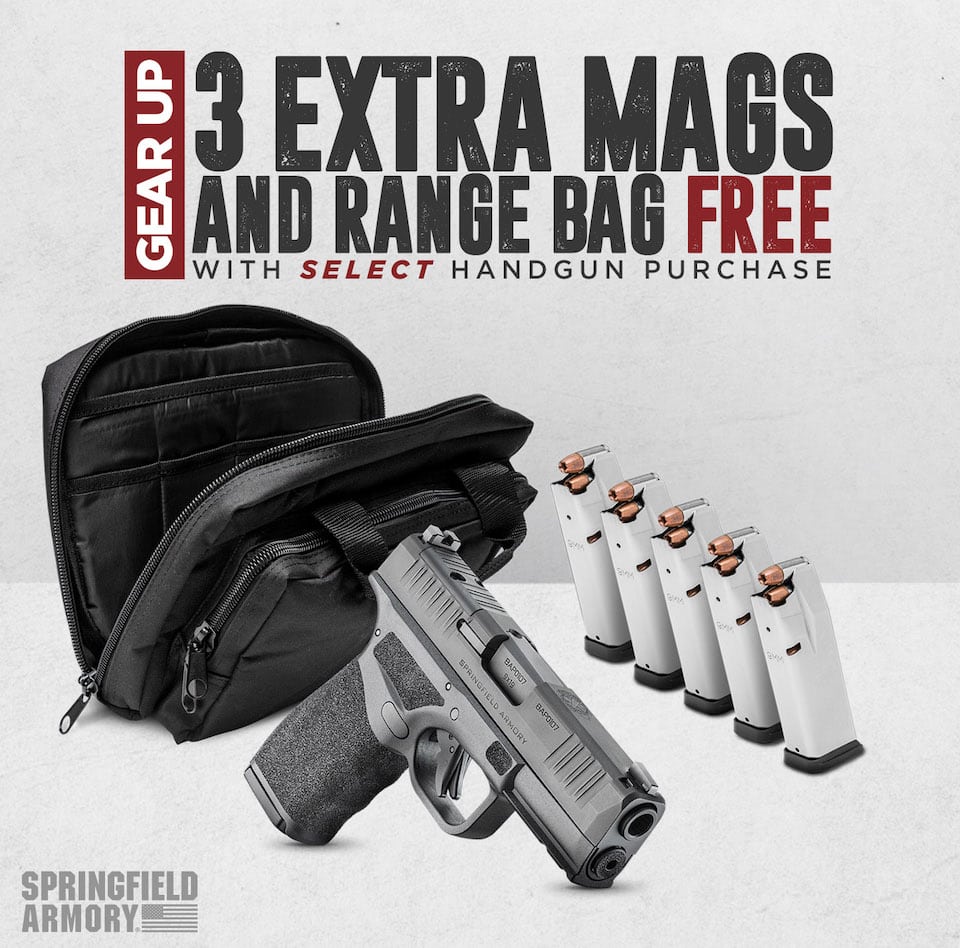 I can't wait to see what new Hellcat upgrades Springfield Armory has planned for the future. There's always something new and exciting.
Head over to Springfield Armory's website and check out everything it has to offer.
About Michelle Cerino

Michelle Cerino, aka Princess Gunslinger, first entered the firearms industry in 2011 as co-owner, president and trainer at a national training company. She immediately began competing in both 3-Gun and NRA Action Pistol, becoming a sponsored shooter. Michelle is currently a columnist and Managing Editor of Women's Outdoor News, as well as owner of Pervenio LLC. She also manages social media for Vera Koo and GTM Original. Michelle encourages others to step out of the comforts of home and explore. View all posts by Michelle Cerino →