Ruger SFAR a Go-To Gun for Women
When Ruger released its SFAR, I took one look and thought, "Now, that's a go-to gun for women!" The small-frame autoloading rifle (SFAR) is a nice cross between an AR-10 and an AR-15. Women will like the ability to adjust the stock to fit, and the options to accessorize, along with the firepower of .308 Winchester ammo.

Sponsored by Ruger
The SFAR Stock and Other Selling Points
The Ruger SFAR comes with a Magpul MOE SL stock, which is easy to adjust and goes from 34 to 37.25 inches overall in length. This means its length-of-pull ranges from 11 inches to 14.25 inches. That will fit a lot of sizes of women.
Here are a few other selling points:
Barrel length: 16.1 inches
Handguard: lite Free-float with M-Lok Attachment slots
Grip: Magpul MOE
Magazine capacity: 20
Finish: Type III hard-coat anondized
Height: 7.2 inches
Weight 6.8 pounds
Twist: 1:10 RH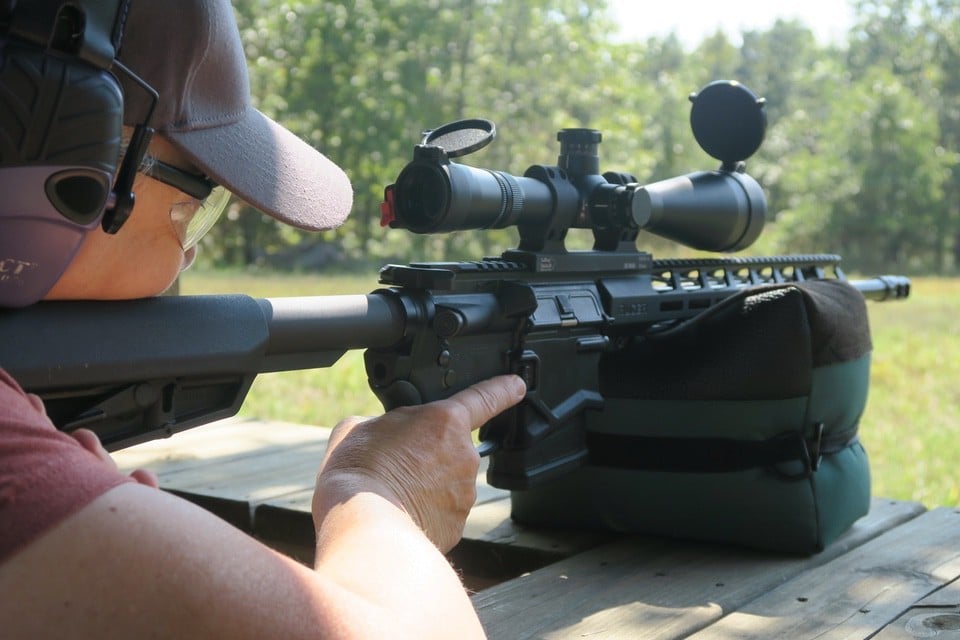 Extra Things about the SFAR
Here are a few extra things that make this firearm particularly female friendly, copied from its website and commented on by me in parentheses.
Ruger® 2-port Boomer muzzle brake has large perpendicular surfaces to redirect gas and reduce felt recoil. The brake is removable without gunsmithing, and 5/8″-24 muzzle threads on the barrel are compatible with other brakes, flash hiders, and suppressors. (I have shot a few bolt-action rifles chambered in .308 Win and this autoloader definitely had lower recoil due to its gas operation and effective muzzle brake. Also, I like that I can suppress it, especially for hunting.)
Sockets for Quick Disconnect (QD) sling swivels located at the muzzle end of the handguard allow for comfortable carry with a two-point sling. (This is such a lightweight gun that having the ability to sling it makes it even a better hunting buddy.)
Venting holes in the upper receiver, barrel extension, and bolt carrier ensure that excess gas is directed safely away from the user. (Nothing as bad as getting a blast of gas right in the eyes!)
Comes with a 20-round Magpul PMAG magazine (which, in my opinion, is the best in the biz).
Equipped with a Ruger Elite 452® trigger that delivers a smooth, crisp 4.5-pound 2-stage trigger pull. A full-strength hammer spring and lightweight hammer ensure fast lock times and consistent primer ignition. (Nice trigger with a consistent break, a reasonable pull weight and no surprises.)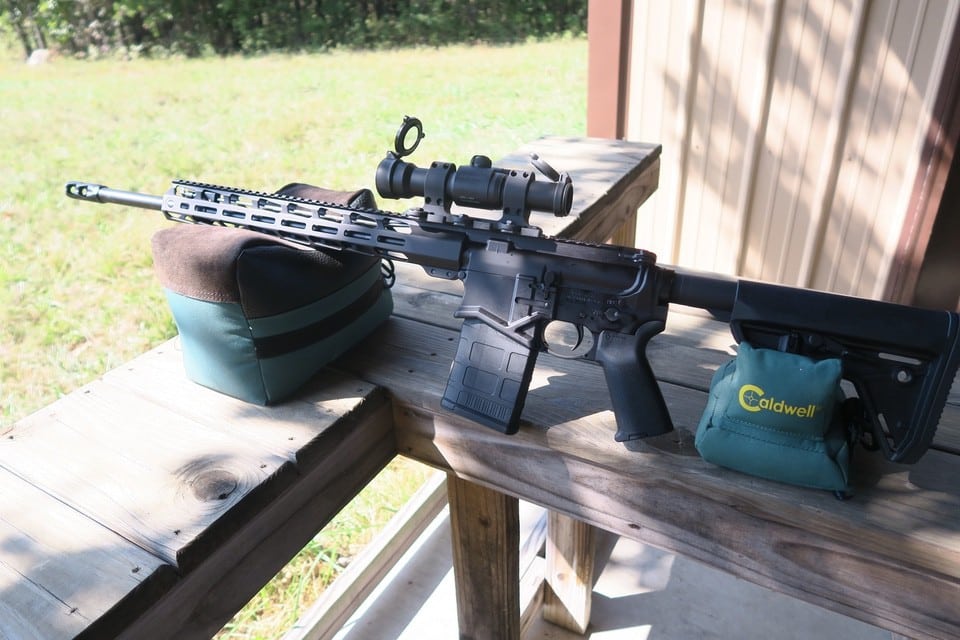 On the Range with the SFAR
After the gun got a cleaning and a safety function check at the bench, I took it out to a 400-yard range. I also took along an Aimpoint 9000L 2MOA red dot reflex sight and a Leupold Mk 4 8.5 – 25 x 50 LR/T M1 mil dot riflescope, which were easy to mount on the Picatinny rail atop the gun's Magpul furniture because each was installed on a LaRue Tactical 50 BMG QR mount. Note: These fantastic optics belong to my husband, for shooting his .50 BMG rifle; unfortunately, the Leupold scope is no longer manufactured.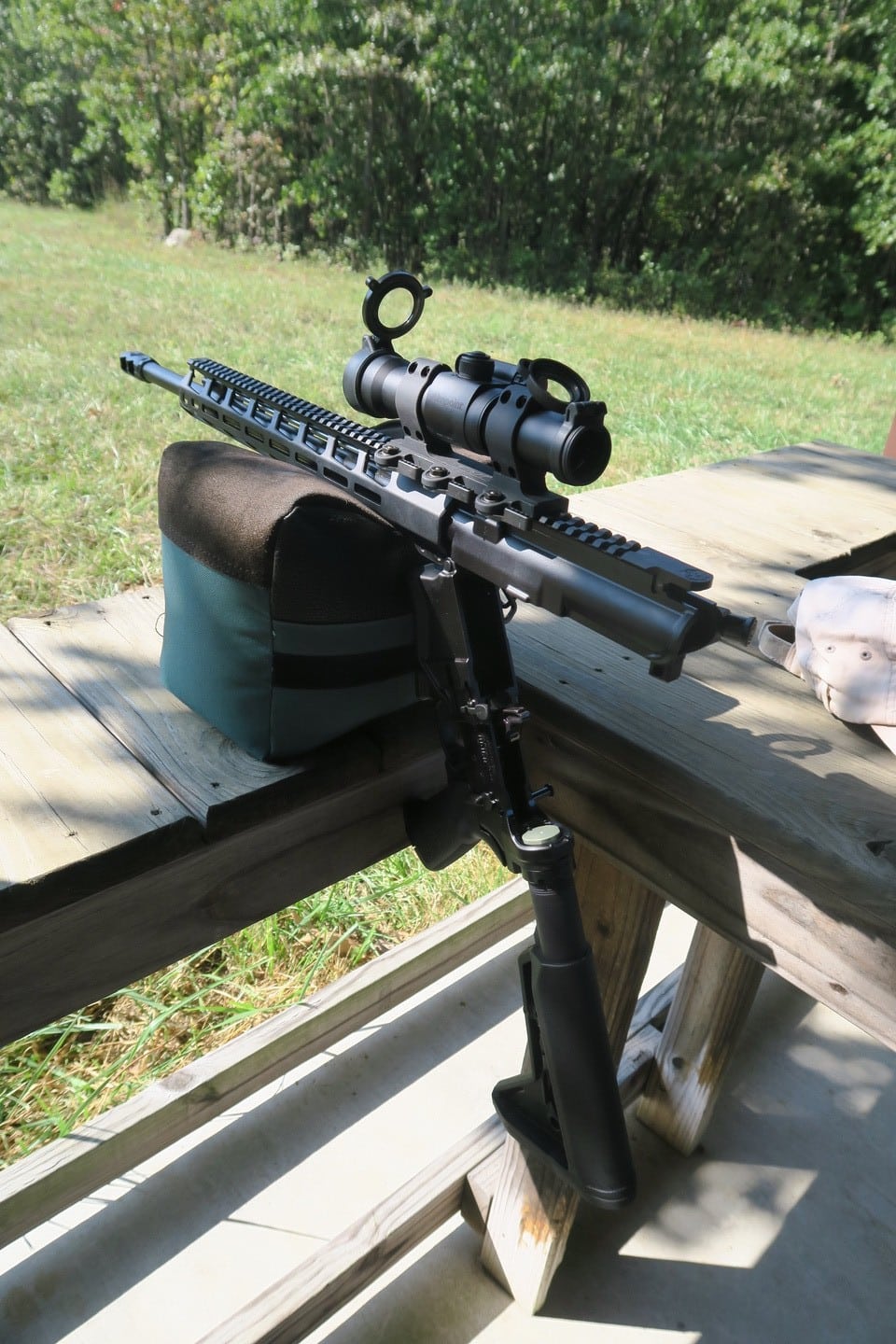 I bore-sighted the SFAR with the red dot and later, with the scope on it. Right out of the box, the gun shot tight groups at 25, then 100, then 200 with the red dot and no misses at all. With the scope and the included ballistic tables from Hornady and Federal for their ammo, the gun made first shot hits on a target at 300 yards. The gun also hit right where expected at 400 yards, even though ballistic information for the rounds I shot wasn't available beyond 300 – so, a little educated "guessing" was in order.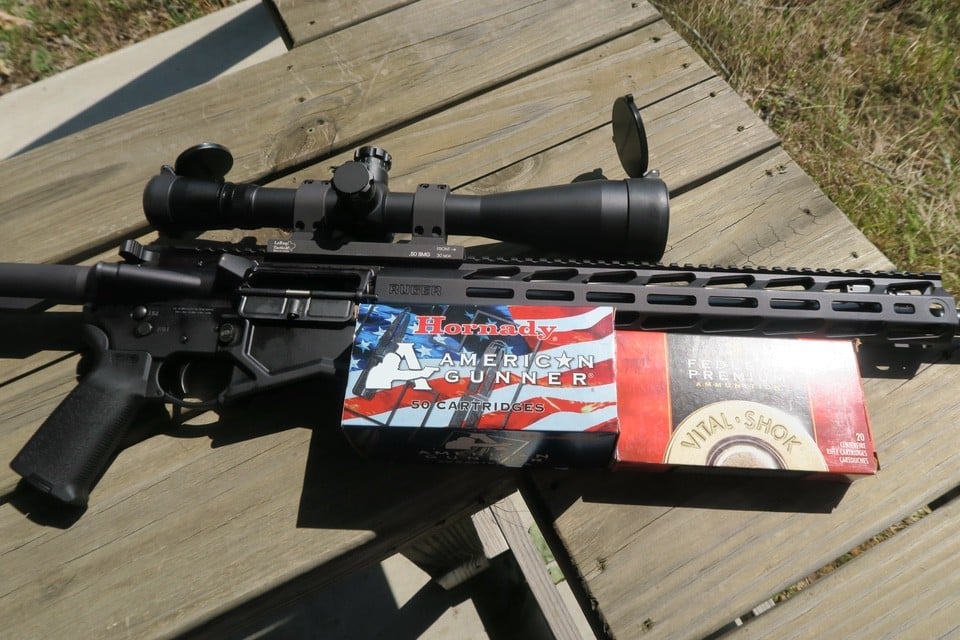 I shot Hornady American Gunner 155-grain BTHP and Federal Premium Vital-Shok 180-grain Nosler Partition ammo. The SFAR had no malfunctions. Running the charging handle took no more effort than for an AR-15 system, even though the SFAR's recoil buffer had to handle .308 ammo.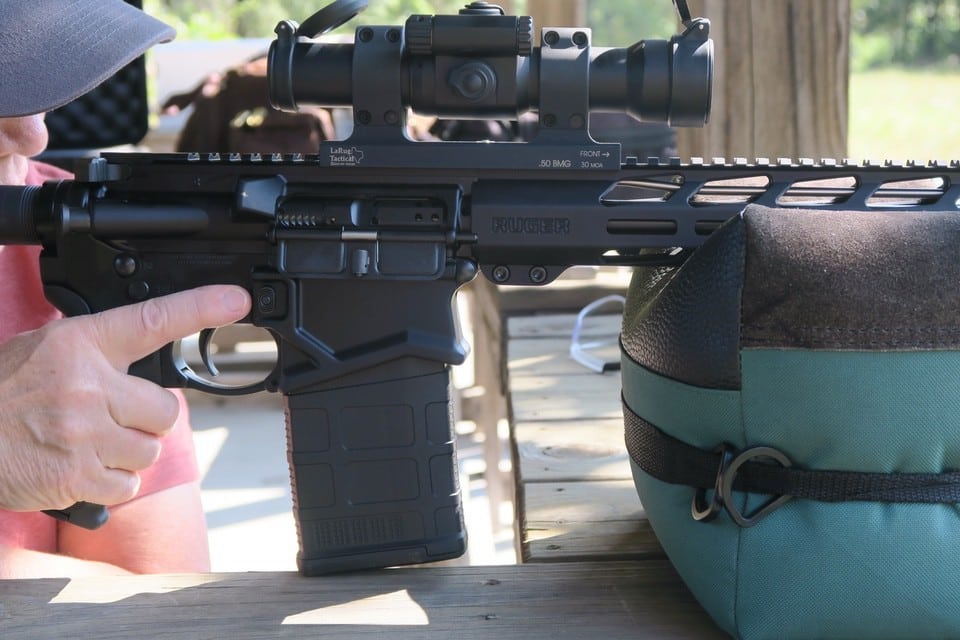 After shooting this rifle, I contacted my son about whether my grandson – who will be deer hunting for the first time this fall – would like this gun. That's how much I liked it; I'm willing to recommend it to youth hunters. I also, frankly, like the safety features included in an AR-style gun. A youth hunter would easily be able to run the safety switch and clear the rifle, and a mentor/guide could easily ascertain that the safety was on or off.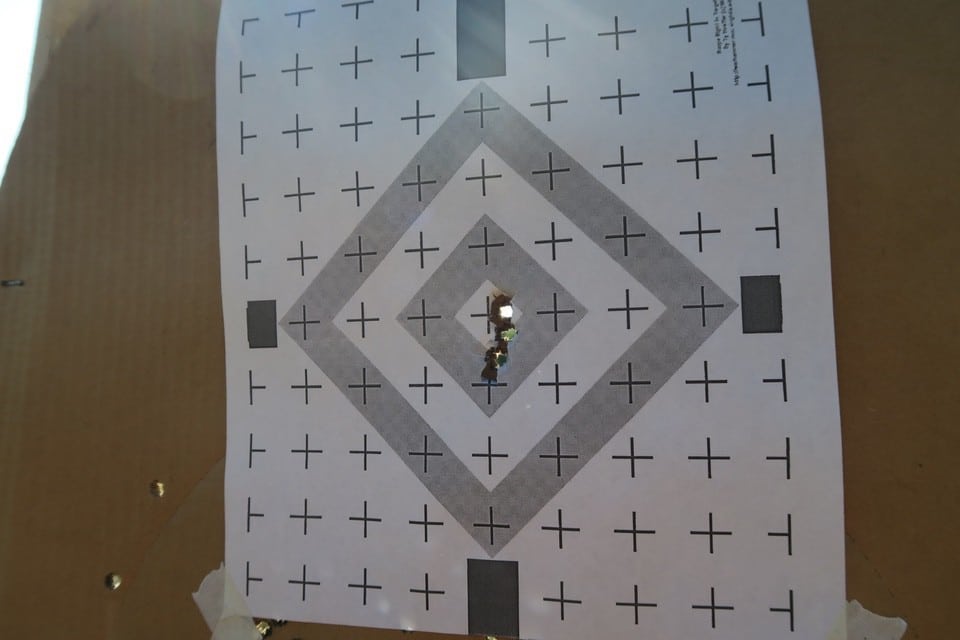 Visit Ruger to see more about the SFAR.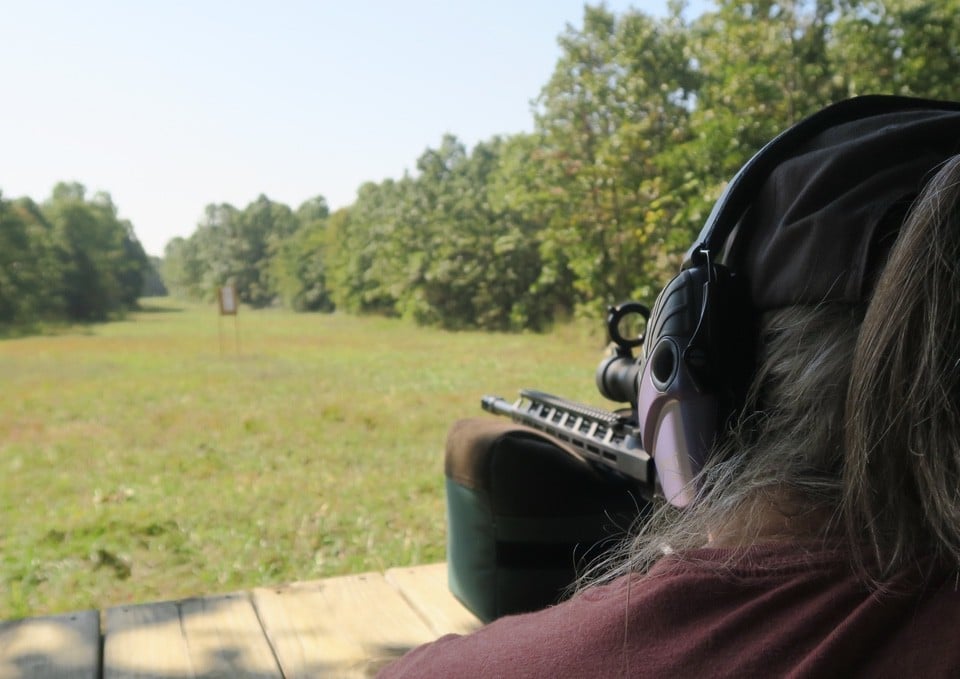 MSRP: $1329
About Barbara Baird

Publisher/Editor Barbara Baird is a freelance writer in hunting, shooting and outdoor markets. Her bylines are found at several top hunting and shooting publications. She also is a travel writer, and you can follow her at https://www.ozarkian.com. View all posts by Barbara Baird →