Syren Savvy: What's in Your Range Bag?
When you head to a big shoot like NSCA Nationals, or even to a local shoot like your home clubs put on, people may wonder – especially if they see you carrying a loaded range bag – what's in your range bag? We asked Syren's pro-staff to reveal what they pack, and also, we asked Syren's special Facebook group, Syren Owners Group, for advice, too.

Sponsored by Syren USA
Syren's Pro-Staff and Their Range Bags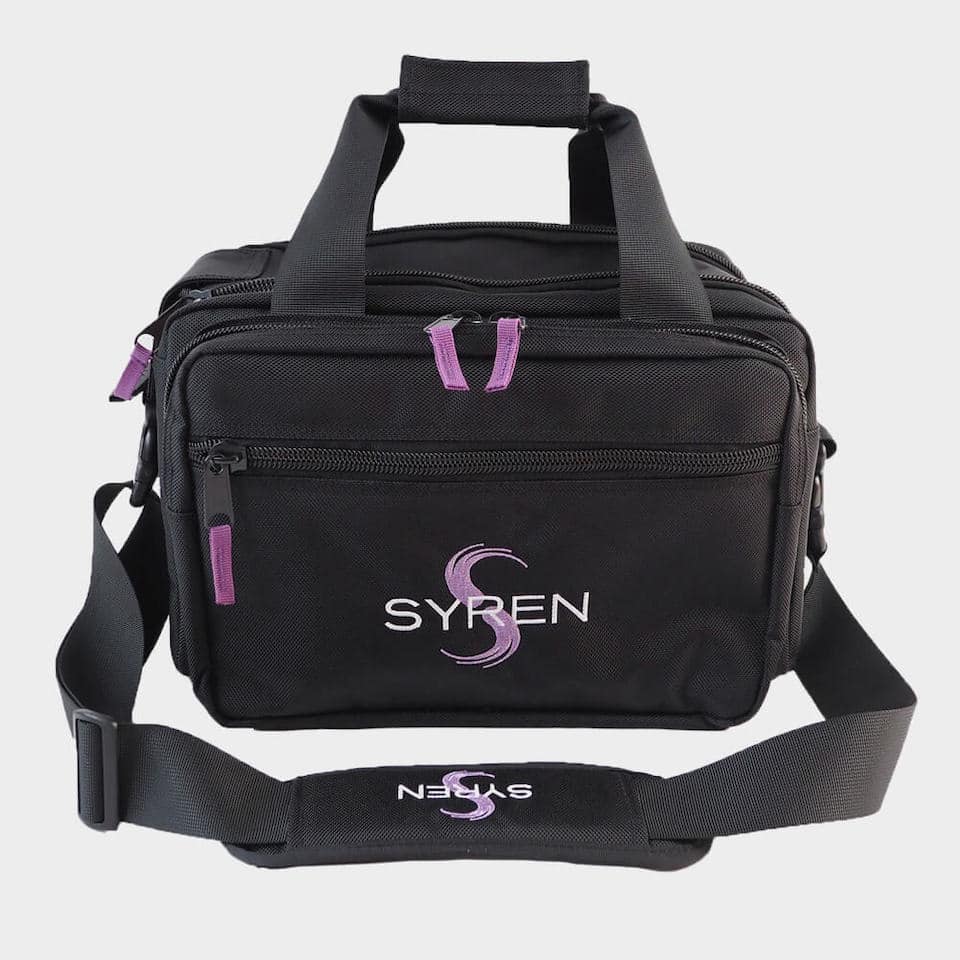 Dee Orr responded right away, and wrote, "When I travel to National's, I fly. So I remove everything from my range bag (a good housecleaning opportunity) vacuum it out and use it as my carry on. Purse, book, shooting glasses, esp (electronic shooting protection). I pack my chokes, tools and pocket knife with my gun and the rest: sun lotion, bug spray, glasses cleaners, gun cleaning pads in my luggage. So, now I arrive with everything I need and a bag to put it in. In winter, I add gloves and hand warmers. Yes, even in Florida!"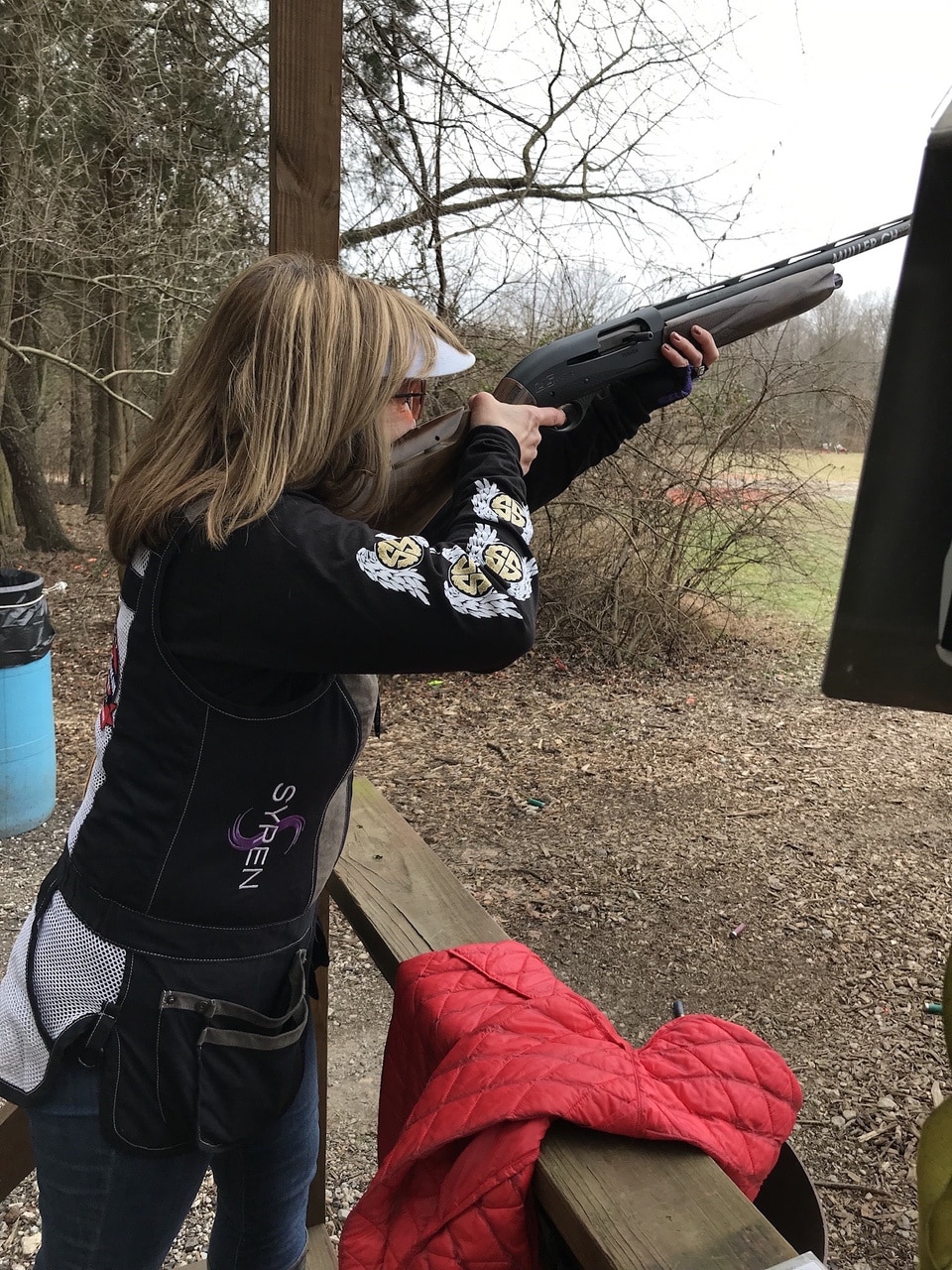 Christine Corkell sent us this information: " To start off, I love my Syren range bag, it is so nice and allows me to have everything and pockets to keep things organized. I take my Ranger prescription glasses, which I like due to having a small-framed face; I don't have to wear men's glasses that are too big. I have two pair of acoustic custom ear plugs … I am able to carry my chokes for both guns – my Tempio and L4S. I keep shooting gloves in there, eye glass kit (in case something happens), protein bars, sunscreen, bottle water, gun oil, treats for my champagne lab, Savannah (and sometimes her purple Syren bandana), cell phone, shells. I can also keep my scorecard in my bag. I keep some of my Syren business pro-staff cards, in case ladies I run into want to contact me for more questions about the guns or sport. My car keys. It's just a useful bag and I love the colors. Purple has always been my favorite; I even shoot archery and purple arrows.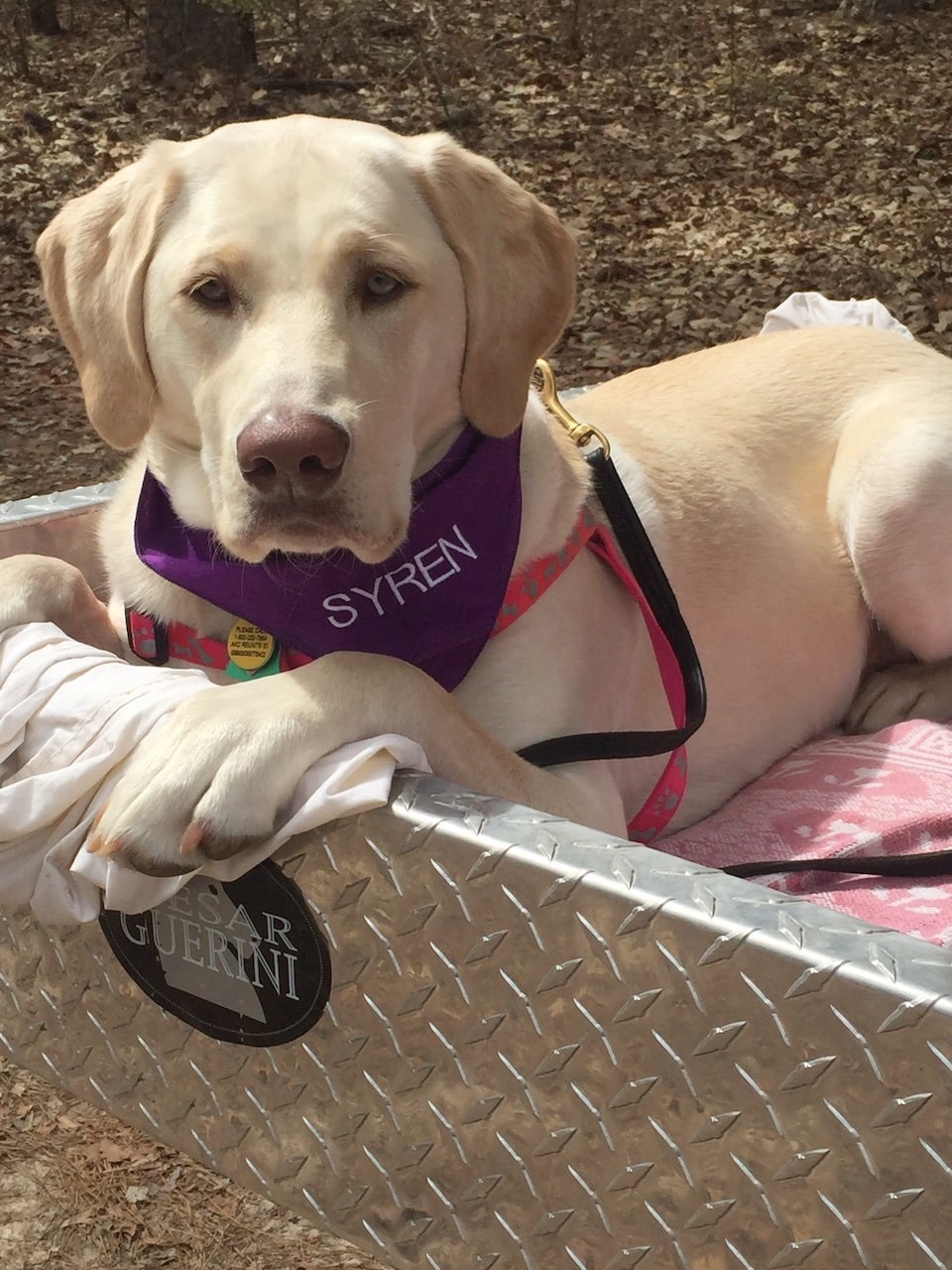 Grace Callahan wrote, "Similarly to Dee, although I drive, I always use the big trip to Nationals as an opportunity to clean my bag out and make it neat! I try to keep it simple with my range bag:
Box for my glasses with all my lens options and some lens wipes in case they get dirty.
Ear plugs, and also some extra ones for spectators or shooters that may need them.
Lady feminine hygiene products, again also always have extra for my other fellow lady shooters if they ever needed.
First aid kit
Knife
Visor
Vest
I always have a snack (apple, hard-boiled egg, protein bar, beef jerky, etc.) to avoid "hanger."
Usually I also have some form of powdered hydration, this years' obsession has been Liquid IV
Ammo goes in if I'm walking and this year there's been a lot of walking. So I had to include that as well!"
Barbara Garney added, "I review everything in my range bag – extra ear protection, eye glass cleaner, plenty of Liquid IV (passion fruit!), bottled water, first aid packet, Band-Aids, Neosporin, Tylenol, Germ-X wipes, liquid hand sanitizer, pocket knife, silicone gun oil and cloths, mini screw driver, lip balm, shooting gloves if needed, koozies, business cards, my friendship angel (from one of my shooting buddies), small notebook and plenty of pencils and pens. Bug spray here in Texas, lots of skeeters!!
"Next on the list are shells: #8's and a few heavy shells for long distance targets, all chokes and choke grease.
"Two Syren vests – purple and black – visors, two Syren caps (black and lilac), good walking shoes and rain shoes."
Rhea Barnes contributed this information: "When I travel to events, I take all the same stuff that's always in my bag. Custom molded ear plugs, Pilla prescription shooting glasses, Wadknocker, shell pouch and belt with shooter's hand towel, sunscreen, Natural Ice lip balm, brush, hair ties, hat. In my ammo bag, I carry my choke tubes, choke wrench, grease, small first aid kit (because who wants to bleed on your gun), business cards and ammo. Lately, the ammo of choice is Federal HOA target loads. I also carry a leather clipboard by Birdstrap Leather. And, I never leave home without my flip flops."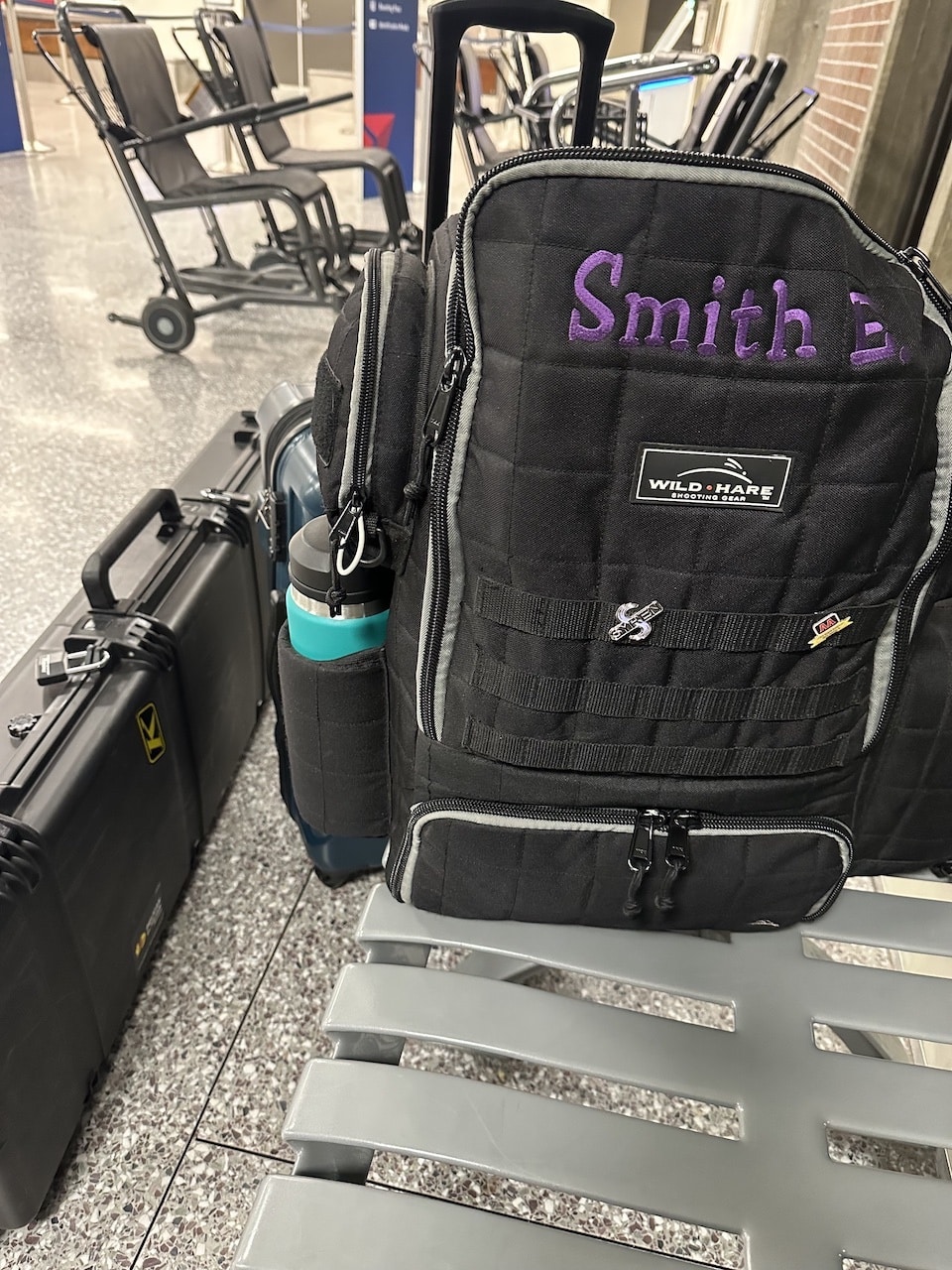 Emi Smith added, "I have two types of range bags. I use my Syren range bag for when I am around Montana and a Wildhare sporting backpack when I must fly. It seems like I carry way too many items, but you never know what you may need when you are out at the range.
I have my Syren purple vest, two sets earplugs, Pilla shooting glasses, ammo (Fiocchi and Winchester usually), LMNT electrolytes, gum, protein bars, money, baggie of variety of Chapstick, eye drops, Benadryl cream, dental floss, Band-Aids, nail clippers, notebook, pen, gun lube, choke tubes, extra shooting towel and a pair of thin shooting gloves in the fall and winter."
Facebook Group
Two women from the Facebook group responded to the query.
Kelley Spear wrote that she includes, "sunscreen, extra ammo, snacks, drink, poncho and a towel! I've needed them all."
Fran Wheeler added, "I'm new to sporting clays, and go to a very nice range, Iron Mountain Sporting Clays. Besides the drinks, snacks, sunscreen, and bug spray, I take a placemat. I don't like resting my beautiful new Syren on the board across the front of the station. So, I put a thick placemat to rest my gun on for reloading, etc. I'm taking lessons, so there is a lot of talk between clays. I have upgraded to a 'cat food placemat' because it has a grippy rubber underside and stays in place well.
Syren offers an online shop where you may purchase logo wear and essentials for successful shotgun shooting.
About Barbara Baird

Publisher/Editor Barbara Baird is a freelance writer in hunting, shooting and outdoor markets. Her bylines are found at several top hunting and shooting publications. She also is a travel writer, and you can follow her at https://www.ozarkian.com. View all posts by Barbara Baird →