Separate But Equal in the Outdoor Battle of the Sexes
The Outdoor BatLast week, after blogging about how I approved of the new look of the National Wild Turkey Federation's Turkey Country, where they combined specialty magazines from the past under one cover – and in full disclosure, a magazine that I contribute to in a regular column and in paid articles – I received a question from Lisa Snelling of Woman Hunter magazine. She wanted to know if I approve of magazines for and about women hunting.
Fair question, and yes, Lisa, I do. I would never want privately owned publications that appeal solely to either sex to adhere to some rule that we all have to be under the same cover in the name of equality. In the case of the NWTF, a non-profit organization first and foremost, I happen to like the idea because it occurred to me that women who join the Women in the Outdoors' segment of the NWTF, or people who join the Wheelin' Sportsman portion when they buy a membership at a Hunting Heritage Banquet, or event, or online might not ever be exposed to the great tips and techniques and stories found in the flagship publication, once called Turkey Call. Now, Turkey Country has a little of something for everyone and in turn, the NWTF might be operating with a better budget for continuing its outreach programs to women, children and the disabled.
In fact, I work in the trenches as an NWTF volunteer and will be lifting tables and setting up auction items in two weeks at our annual banquet. I'll be interested to see whether fewer women sign up as WITO members at this banquet without the added benefit of getting a slick, glossy magazine four times a year. I bet we can work around that issue, especially if we promote the outdoor events that WITO sponsors.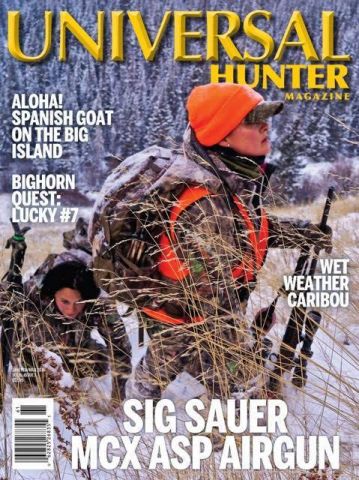 And, with the decline in hunting and fishing licenses and generally the overall trend of seeing younger generations spend less time outdoors, we need to do something to get women involved in the outdoors more and to focus the media's attention on this topic.
I mean, I'd hate to see GQ and Mademoiselle under the same cover and I don't think the readers would much like it, either … but with Turkey Country, I think it'll work just fine.
About Barbara Baird

Publisher/Editor Barbara Baird is a freelance writer in hunting, shooting and outdoor markets. Her bylines are found at several top hunting and shooting publications. She also is a travel writer, and you can follow her at https://www.ozarkian.com. View all posts by Barbara Baird →
The Conversation