Babbs in the Woods: Don't Smoke by a Haystack
I first wrote this tribute to my dad and how he raised his four daughters several years ago. Not much has changed, except that he now has several great-grandchildren. Oh, and that you should never smoke by a haystack. That still stands! ~BB, June 2020
This is not a perfunctory column because it's a Hallmark holiday this weekend. It's here to remind you that in this day of electronic communication, don't forget to tell your kids and nieces and nephews stories – an oral history of your family.
One of my fondest memories of my dad has nothing to do with the trips we went on together when I was a kid, the miles we ran together or our travels all over England together a few years ago. When I think of my dad, I think of his stories that he told us when we were growing up. He told these stories to his 13 grandchildren, too.
My sisters, our husbands, my mom and I are not allowed to listen to the stories before bedtime any longer because we're too old. It's for kids only. The stories are not made up – they're about my dad and his life on a farm in North Dakota, being raised by two first-generation German parents who worked hard and loved family fiercely.
Stories about his pony, May, and his horse, Buster, and what it was like on the prairie on a farm after the Depression. My three sisters and I would huddle together on the bed and hold onto our pillows, and then, the lights would go out and our dad, who sat at the foot of the bed, would tell us his stories and we could see him in our imaginations as a little boy, flying across the field on his pony until, she jumped across a stream and sent him headfirst on a solo flight! And, we'd laugh because we knew he must have been OK, or else he wouldn't be sitting in our room telling us stories!
Don't Smoke by a Haystack
Oh, and the story about when my uncle burned all the hay for the winter because he was smoking behind the barn and my dad told his dad who did it? That was a GOOD one! To this day, my dad says, "And the moral of that story … don't smoke by a haystack."
I think he has a lot more stories to tell … and he has a pair of great-grandbaby twin girls on the way that will be asking soon, "Grandpa, tell us a story?"
When was the last time you told a kid a story about your life? When was the last time you thought it really mattered – those lessons you learned while growing up, the mistakes you made, the things you are proud of doing and the things maybe you aren't so proud of doing? Go ahead. Tell them. They'll thank you for it someday.
And, Happy Father's Day, Dad.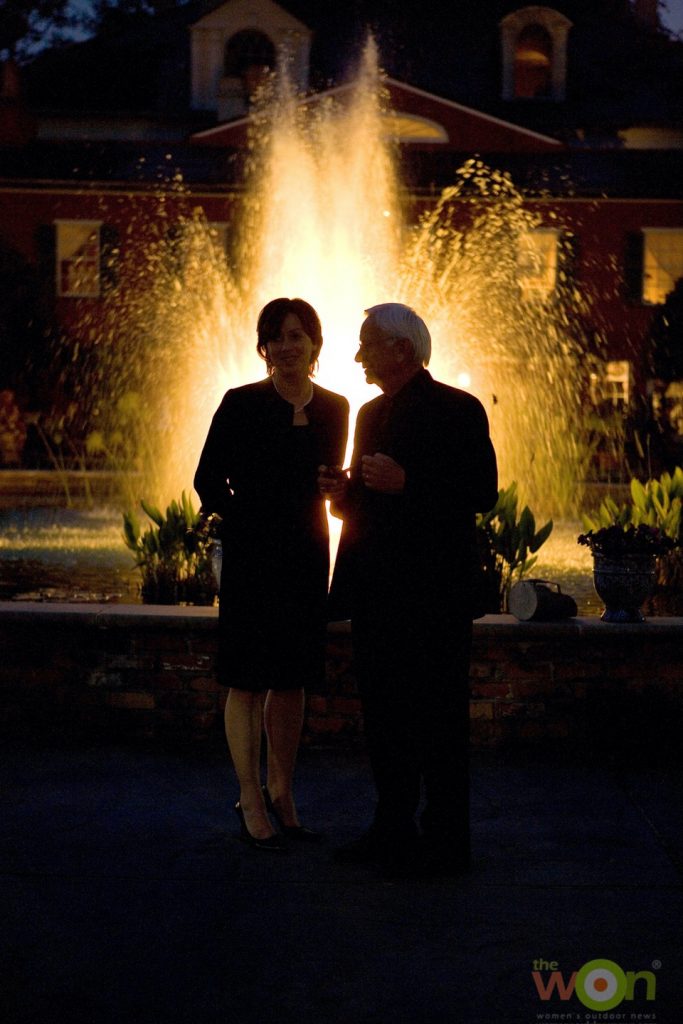 About Barbara Baird

Publisher/Editor Barbara Baird is a freelance writer in hunting, shooting and outdoor markets. Her bylines are found at several top hunting and shooting publications. She also is a travel writer, and you can follow her at https://www.ozarkian.com. View all posts by Barbara Baird →
The Conversation