Babbs in the Woods: Merry Christmas, USA

Merry Christmas, USA. From our family to yours. We give you our Baby Boy, our youngest son, our treasure.
Last Saturday, our Baby Boy took the oath of office, administered by his father, and became a newly commissioned Second Lieutenant in the Army. This is the boy who always wanted to be outside more than inside. Who hustled to get his tests done and turned in first. Who refused to read by himself and preferred to roll around on the floor while his father read him Tom Sawyer or Huck Finn or Tom Swift's adventures in the living room every night. And then, one night, he took a book and went to bed and there was no turning back. An insatiable reader, especially of books about war, warfare, warriors, etc. I think you see where it's going …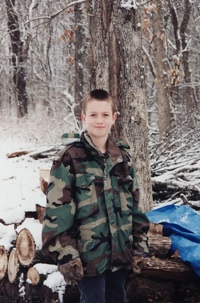 We had the talk with him a few years ago, about how we thought he should take his shooting savvy, his outdoor skills and leadership ability and get a college degree while he trained to be an officer in the Army, instead of enlisting immediately. (His father and I both went back to college after having a family and other responsibilities and it is not an easy task.) He listened and only agreed somewhat, then got a scholarship and stuck it out, got a mining engineering degree and trained to be a soldier.
When it came for his turn in the ceremony to address the packed room, he took a deep breath and spoke to us – as family, friends, comrades and I knew at that point we all had come to this place together. It was as if a 35-year-old officer was addressing the room: with poise and distinction. He thanked all of us and told us he'd wanted this moment for many years.
It was at that time that I let him go in my heart. And now, he's yours, too. Merry Christmas, America, and may you enjoy your freedoms because one percent of our sons and daughters feel the call to serve.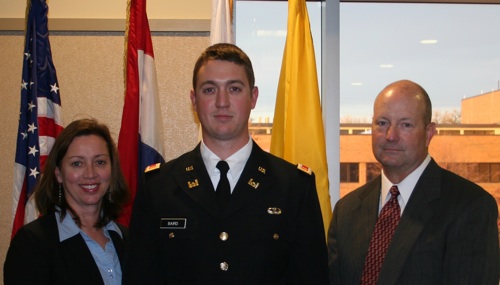 About Barbara Baird

Publisher/Editor Barbara Baird is a freelance writer in hunting, shooting and outdoor markets. Her bylines are found at several top hunting and shooting publications. She also is a travel writer, and you can follow her at https://www.ozarkian.com. View all posts by Barbara Baird →
The Conversation