Babbs in the Woods: It Happened In Vegas … And It's Not Staying There
Whew. It's over. One day on a range outside of Vegas, shooting (as Deb Ferns says) OPG with OPA (other people's guns with other people's ammo) and four days of hoofing it around acres of exhibits at the Shooting Hunting Outdoor Trade Show in Las Vegas at the Sands Convention Center.
During the next weeks, I'll post gear reviews and news from the show, but for now … just a few thoughts.
First of all, the more I travel, the more I compile a list in my head of things to watch out for when I travel. If you travel on Southwest, never sit behind three bikers in leather, unless you don't like to bathe either or wear clothes that hold in your body odors forever.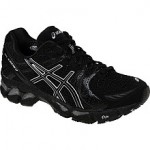 Second, thanks to the good Lord for The Walking Store near the convention center, because my shoes blew out and a helpful bowhunter/clerk helped fit my feet to these super Asics, Gel Kayano 17.
Third, and I learned this the hard way. Always buy the best accommodation you can afford. Do not skimp. Even though I know you're thinking you'll only crash at night at the place. If there's a remote chance you have to work while at this convention and if you value a good night's sleep, order up on the menu. We stayed at The Palazzo, which was a great place to work and a quiet place to sleep and only about five minutes from the show.
Fourth, find a cause and promote it, work at a non-profit booth, and give something back to the industry while you're there. I stopped by the National Wild Turkey Federation's booth while I was there. Long before I started writing for the organization's magazine, I worked at the grassroots' level and still am a secretary for our local NWTF chapter. Find at least one group or conservation organization or shooting club that you can put your heart and soul into, and do it.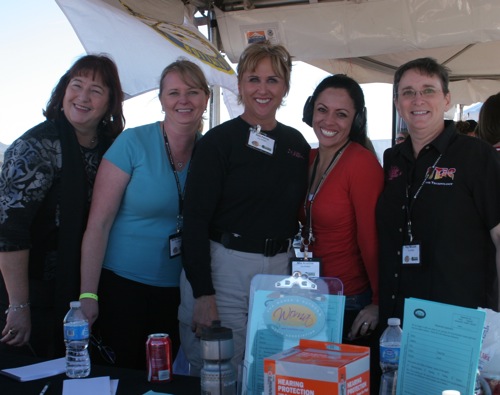 Another organization that I firmly believe in is the 501 (c) 7 group called Women's Outdoor Media Association. Deb Ferns and I founded this association two years ago to focus media attention on what's being done for and about women in the traditions of hunting, fishing and archery and in the shooting sports. The WOMA sponsored a booth this year at the show, and by all counts, it was a success – signing up new members to mentor, adding professionals to our ranks and pushing forward the mission.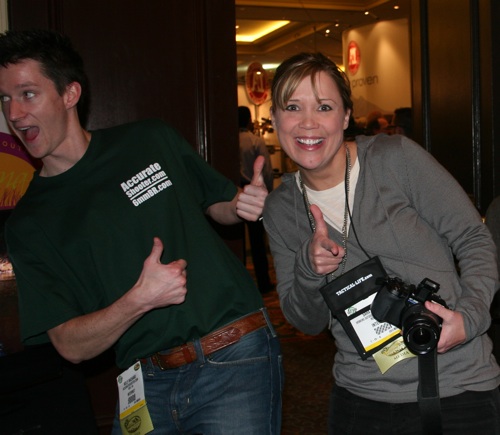 Finally, and most importantly, if you are to the point in your career where you can mentor someone, do it. I just finished reading Kristen Monroe's outstanding series in Illinois Outdoor News about her odyssey to complete these goals in 2010: shoot a bow, shotgun and handgun. She also planned on going upland game hunting, whitetail bow hunting and duck hunting in one year. In fact, her series got the attention of America's Outdoor Show, where she will be a guest speaker at the end of January. She joined The Women's Outdoor Media Association and I am excited at the prospect of working with her to help her get her name out there in the industry. She is exactly the shot of fresh blood that this industry needs. A young mom with great potential to inspire.
If you went to the show, let us know what you saw that motivated you, or intrigued you, or made you want to pull out your wallet and purchase it on the spot!
We're not keeping any secrets from our stay in Vegas. We'll be highlighting some of the gear in our Gear Court and I'll be bringing you interviews with some of the industry's most prominent and inspiring women.
Twitter: http://twitter.com/babbsbaird
Facebook: http://facebook.com/babbsthewon
About Barbara Baird

Publisher/Editor Barbara Baird is a freelance writer in hunting, shooting and outdoor markets. Her bylines are found at several top hunting and shooting publications. She also is a travel writer, and you can follow her at https://www.ozarkian.com. View all posts by Barbara Baird →
The Conversation