Women of Beretta: Meet Sporting Clays competitor and college-coed Shadoe Perry
A Kentucky woman, Beretta competition shooter Shadoe Perry reveals why she loves Sporting Clays. In our series on Beretta women, we learn why they shoot and how they inspire other women to enter the world of shooting. Shadoe, who is finishing her college degree, manages to split her time on the range, at work and in school with her competition obligations.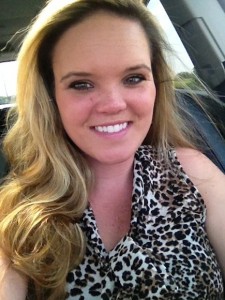 The WON: First of all … what an interesting name! What's the story behind that one?
Shadoe: My mom heard the name Shadow on TV and my dad came up with spelling "doe," like a deer. My mom collected dolls; one of them was named Brooke, so, that's how I got Shadoe Brooke.
The WON: What Beretta gun do you shoot?
Shadoe: I shoot a Beretta 12-gauge DT10 L.
The WON: How long have you been shooting and what do you shoot competitively?
Shadoe: I have been shooting for 5 years and counting! I shoot Sporting Clays competitively. When I started shooting clay pigeons, I bought my first Beretta, which was a 391, 12 gauge, semi-auto. After a couple of years, a sponsor bought me my DT10L. I have always stuck with Beretta and their products.
The WON: Where and in what sport will you be competing this summer/fall?
Shadoe: I will be competing in the Nationals at San Antonio, Texas. I will compete in the Sporting Clays event.
The WON: What do you tell women when they ask you why you shoot competitively?
Shadoe: I tell women that Sporting Clays is such a great sport and the best part is you compete against men. You are equal in the sport and not only compete against women and men, you can also compete in your age group. There is nothing better than going out and putting up a great score and seeing who you beat (men or women). Another great aspect of the competitive end is that even though you are in competition you always want to see people do well. It's one big social gathering with loud noise and gun powder!
The WON: What's the best way for a woman to get into the shooting sports?
Shadoe: I recommend going to your local gun club, and set up for lessons. Starting off on the right foot will guarantee that your sporting career will be fun and rewarding.
The WON: Why do you like your Beretta?
Shadoe: Working in a gun club for 9 years, I have analyzed and experienced many shotgun products and I always kept coming back to Beretta. Not only do they have a great product, but the service and what they are known for match up to any other. I love the way a Beretta feels in my hands.
Shadoe: I love going to shooting events, either helping run the event or "reffing" for FITASC (Fédération Internationale de Tir aux Armes Sportives de Chasse). I love the outdoors – fishing, swimming, mudding and hunting. Family is a huge part of my life and without them I would not be able to do the things I have, so spending time with them is very important to me.
The WON: Do you have a job outside of the shooting world?
Shadoe: I am attending Northern Kentucky University, with a B.S. in Communications and a minor in Psychology. I Graduate in May 2014 and hope to go work in the Shooting Industry or NASCAR. I serve at O'Charley's while I am finishing school. For 9 years I worked at Elk Creek Hunt Club in Owenton, Kentucky. The last 2 years I managed it.
The WON: Do you have a social media account where people may follow you?
Shadoe: If you have questions or want to follow me at Twitter: @shadoebrooke, or Facebook: www.facebook.com/shadoebrookeperry
About Barbara Baird

Publisher/Editor Barbara Baird is a freelance writer in hunting, shooting and outdoor markets. Her bylines are found at several top hunting and shooting publications. She also is a travel writer, and you can follow her at https://www.ozarkian.com. View all posts by Barbara Baird →
The Conversation